Here are some Taco Bell ordering hacks you probably never knew existed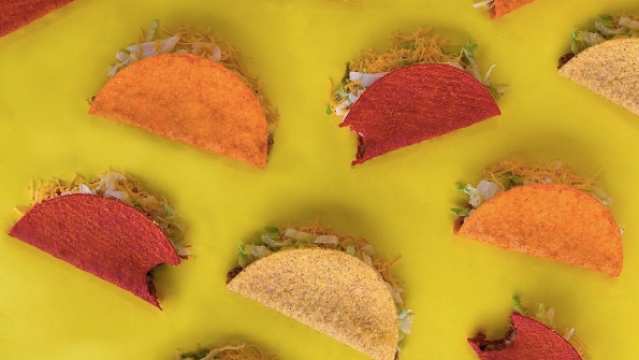 Are you craving a Starburst Strawberry Airheads White Mystery Mountain Dew Baja Blast Freeze? Or what about a Doritos Cheesy Gordita Crunch stuffed inside a Chalupa Supreme, dipped in some nice, fiery hot Diablo sauce? If any such concoctions have got you salivating, Taco Bell has you covered!
Seventeen Magazine has informed us of some mouth-watering ordering hacks at Taco Bell, and they range from exciting to totally loco depending on your palette.
false
https://twitter.com/udfredirect/status/752877930808696832
But if "fresco style" (which is Taco Bell slang for "vegan") isn't your thing, there's plenty of creative ways to make a meat-centric meal even meatier.
There are also creative ways to hack the sauces.
And don't forget about dessert! If you fancy a rainbow-colored freeze, you can mix multiple flavors for the price of one, which is only $1.99!
https://www.instagram.com/p/1EuCaqCZA5
If you're looking to eat creatively on the cheap, Taco Bell has a dollar menu called "Dollar Cravings."
It all sound delicious.