Follow these very easy directions if you want free Taco Bell in June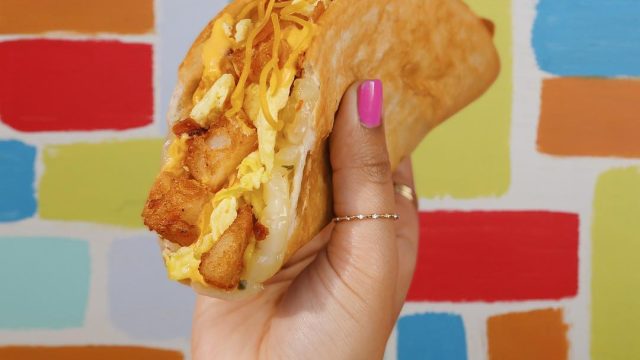 Even if you're not a basketball fan, you're going to want to show your gratitude for the sport next month, because the NBA finals could be the reason Taco Bell hands you free food.
Mark Tuesday June 13th on your calendar, because from 2 p.m. to 6 p.m. Taco Bell is literally giving away Doritos Locos Tacos.
However, there's a catch, so listen up.
The NBA finals officially kick off on June 1st. If the away team wins any of the first three games of the first series, Taco Bell will honor the taco giveaway. If they don't win, tough luck. So if you haven't followed sports before, you might want to start watching. There are tacos on the line.
Say things don't work out this time around, though. You still have a chance to get free tacos the next week on June 20. If the away team takes any of the last three games, you can get your hands on some Doritos Locos Tacos free of charge. Time to place bets, people!
This isn't the first time Taco Bell has been kind to its loyal customers. This is the second time they've offered a free taco promotion in conjunction with the NBA finals, and they even gave away tacos during the World Series with a promotion called Steal A Base, Steal A Taco.
If you haven't picked a team to support yet in the NBA finals, you might want to get your ducks in order, because you finally have something worth cheering for.