Ta-Ta Towel just released a holiday collection, so you can fight boob sweat in the most festive way
There's nothing quite like a case of holiday boob sweat when you're home visiting the relatives.
Even when the weather outside is frightful, our boobs stay busy sweating by the fireside. Luckily for us, the brilliant Erin Robertson invented super cute Ta-Ta Towels to help our boobs dry off, keep them sweat-free and prevent rashes.
For those unfamiliar, the towels are halter-shaped so that your boobs are kept in place (A+ design strategy), and can be worn right out of the shower or solo around the apartment on a muggy day.
And now, since the seasons don't dictate the amount of boob perspiration we face, Robertson just released a handful of new holiday Ta-Ta Towels. We can keep our boobs sweat-free in the most festive way possible.
These new designs are so cute they can also double up as great stocking stuffers for any beloved ladies in your life who also deal with boob sweat.
The four new designs each sell for $45 and include a peppermint-inspired Candy Cane print, a simple (but classic) black Earl Grey towel, the flavorful holiday Pumpkin Spice colored towel, and the super cute blue tie-dye Drei-doll towel. The best part?! All of them are reversible.
These towels are so cute they'll make soaking up boob sweat feel festive.
Let's have a closer look at them!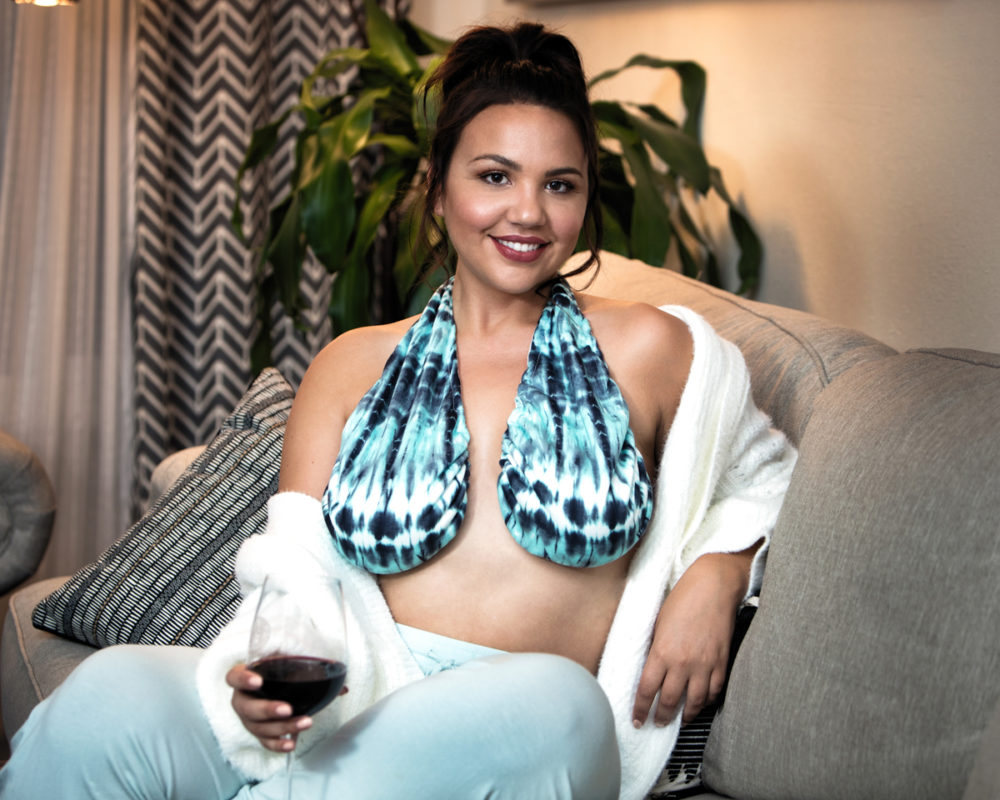 Now our boobs can be comfy for Christmas.