SZA was snubbed at the 2018 Grammys, and fans want justice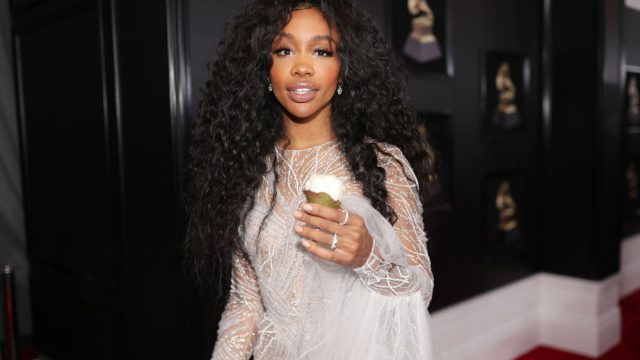 Fans of SZA had high hopes for the 2018 Grammy Awards. The artist was nominated for five awards for her debut album Ctrl (she was the top nominated female), and her performance at the end of the night was beautiful. With her incredible talent, everyone was sure she was a shoe-in for at least one of those awards. Unfortunately, SZA was snubbed at the Grammys — and to say her fans aren't happy is a bit of an understatement.
SZA was nominated for Best New Artist, Best Urban Contemporary Album, Best R&B Performance, Best R&B Song, and Best Rap/Sung Performance. She was up against some big names, like Jay-Z and Kendrick Lamar, and fans didn't expect her to take home every single award. But they did expect her to win something, which didn't happen.
Aside from Best New Artist (Alessia Cara took that home), SZA lost to male performers. This is just another example of how males dominated the Grammy Awards, winning the majority of the awards (only one female won a solo Grammy during the 2018 show) and doing most of the performances. Despite the fact that the Time's Up movement was heavily discussed in speeches, through powerful performances, and in the story of the white roses on the red carpet, the Grammys were all about inequality. This is just one of the reasons fans are so angry that SZA was snubbed.
Of course, viewers immediately took to Twitter to discuss their frustration.
false false false
Some pointed out the #GrammysSoMale issue:
https://twitter.com/udfredirect/status/957973321794097153
false
Others felt the whole night was full of unfair snubs and undeserving wins:
https://twitter.com/udfredirect/status/958022925306576896
false
Ultimately, we know that SZA will keep putting out amazing music, even if she didn't score a Grammy. Here's to hoping she has better luck in the future.