I switched to organic tampons for 3 months, and here's why I'll never go back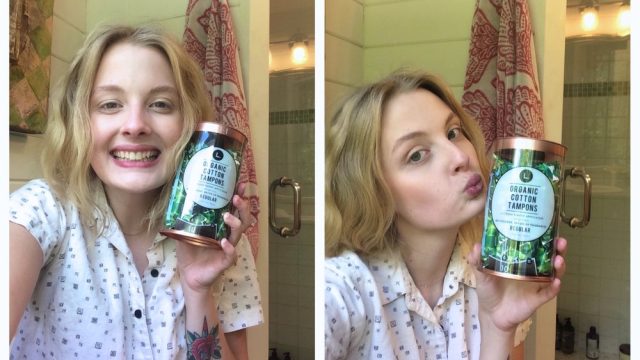 I've made quite a few lifestyle changes in the past year as a result of being scared silly about environmental issues. On top of buying thrifted clothing, using cruelty-free beauty products, and really, really trying to remember my reusable shopping bags, I've also made the switch to organic tampons. I've been using organic tampons for three months now, and I don't think I'll be going back to mainstream brands any time soon! Sorry not sorry Tampax!
Before beginning my crusade into the world of alternative menstrual products, I decided to do some research first, and I came across some truly alarming tampon statistics.
According to Campaign for Safe Cosmetics, a project of Breast Cancer Prevention Partners, each of the 43 million women in the United States who use tampons will go through an average of 11,000 in her lifetime. That's a lot of tampons.
In those 11,000 tampons are harmful chemicals that aren't ideal to put into your body, and while sitting in landfills, they can leave lasting effects on the environment. Dioxins, pesticides, chlorine, rayon, and weird fragrances — all of which are not sanctioned by the FDA to include in feminine care ingredients labels — go into your body and then into the ground.
Needless to say, after reading this I was ready to cut that nonsense OUT!
Luckily there are more than a few alternatives to the mainstream tampon. The Diva Cup, for example, is one of the biggest tampon alternatives on the market. I gave her a try after hearing nothing but the best from friends. But let's just say our relationship was never meant to be.
So Diva and I parted ways and I found my new partner in menstruation crime — L. organic cotton tampons.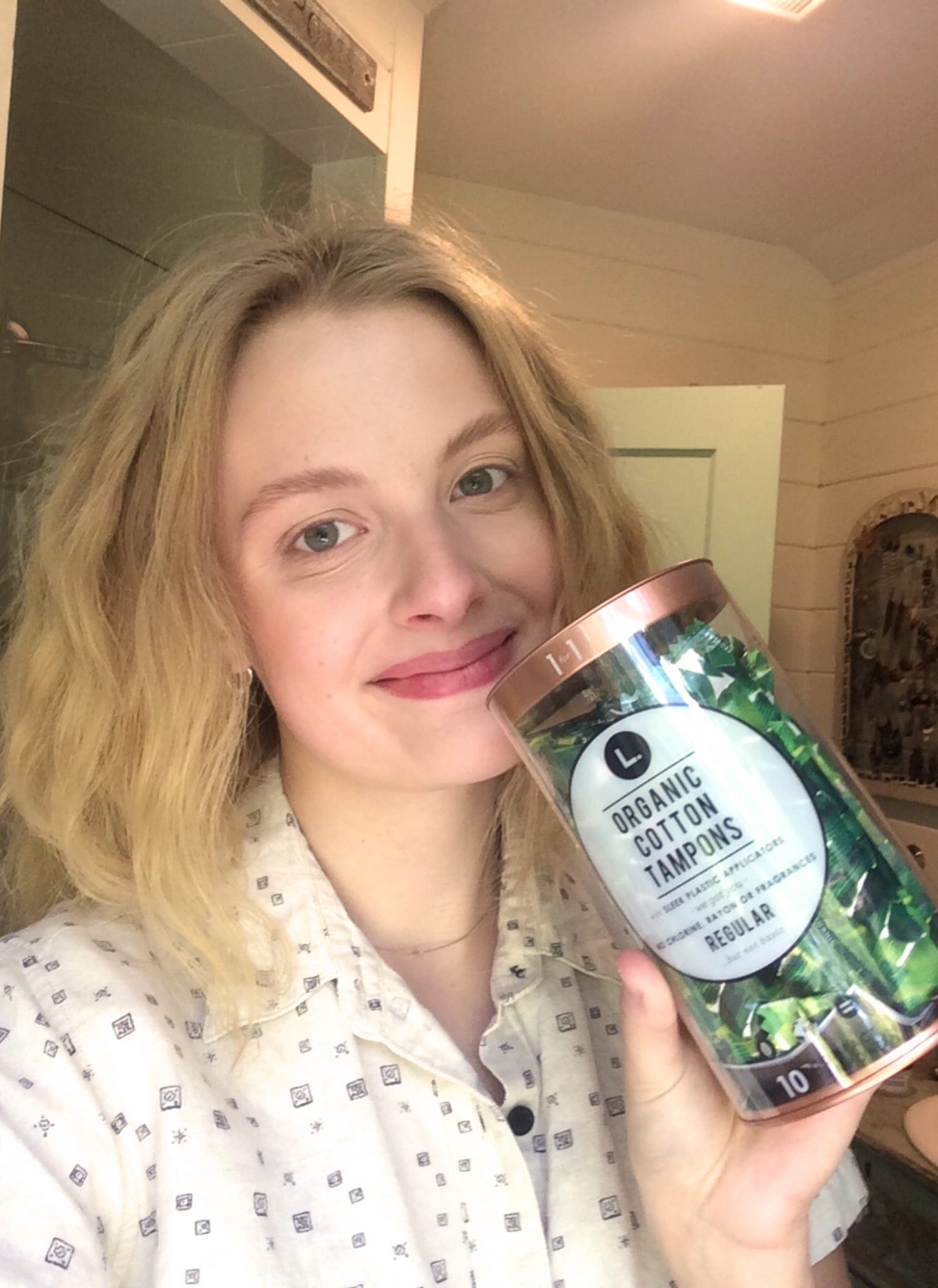 L. is one of many emerging organic cotton tampon companies who offer a monthly subscription package. In order to test out the product before signing up for a subscription, I bought my first 30-count of L. organic cotton regular tampons through Target's website.
When the container arrived, I was super impressed by the packaging. It was stylish and looked great with my home decor. I'm not saying I would display my tampons amongst my home decor, but if I had to, they would look great.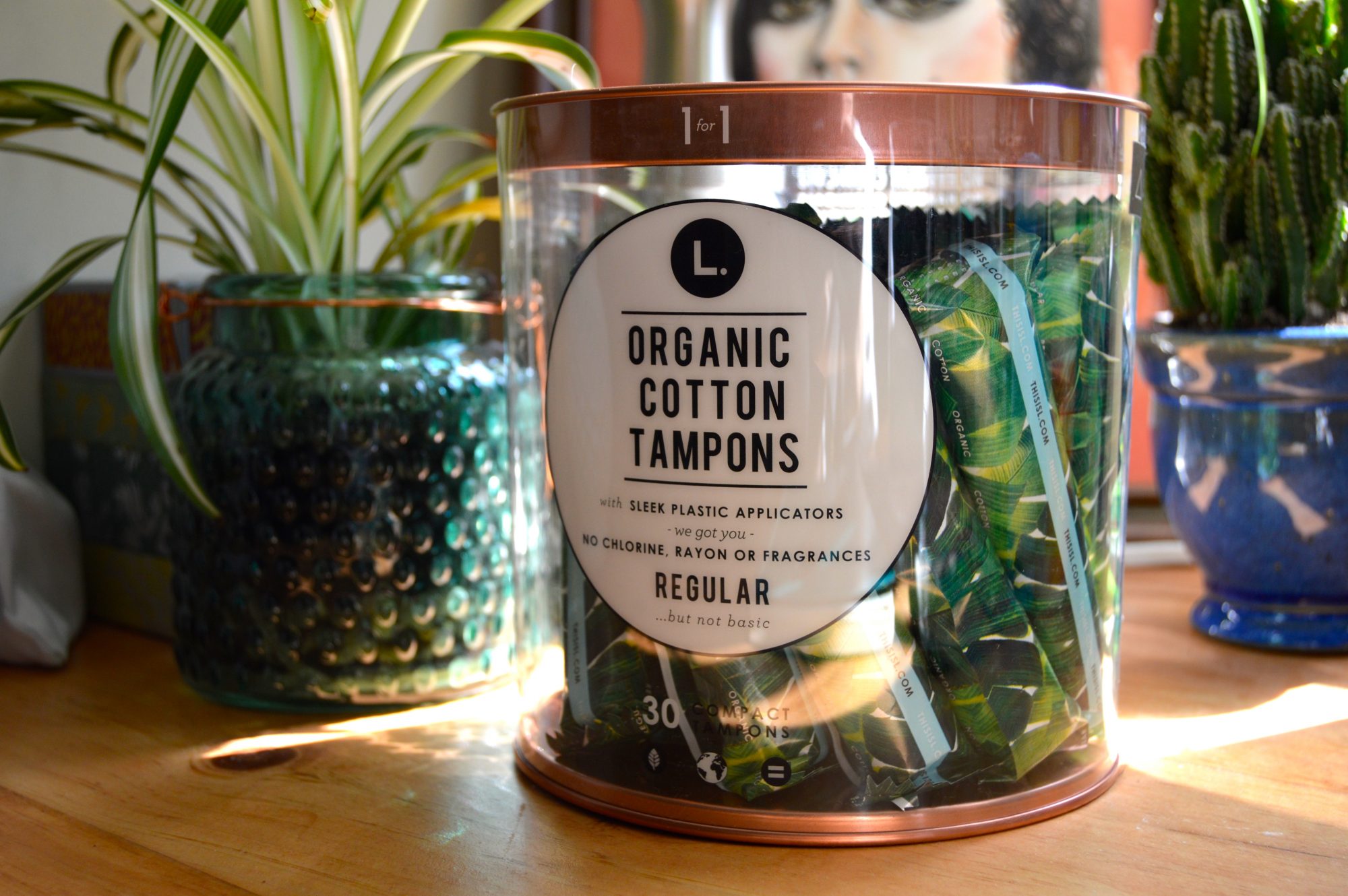 And the plastic applicator tampons themselves looked, well, like plastic applicator tampons. A familiar sight! Phew!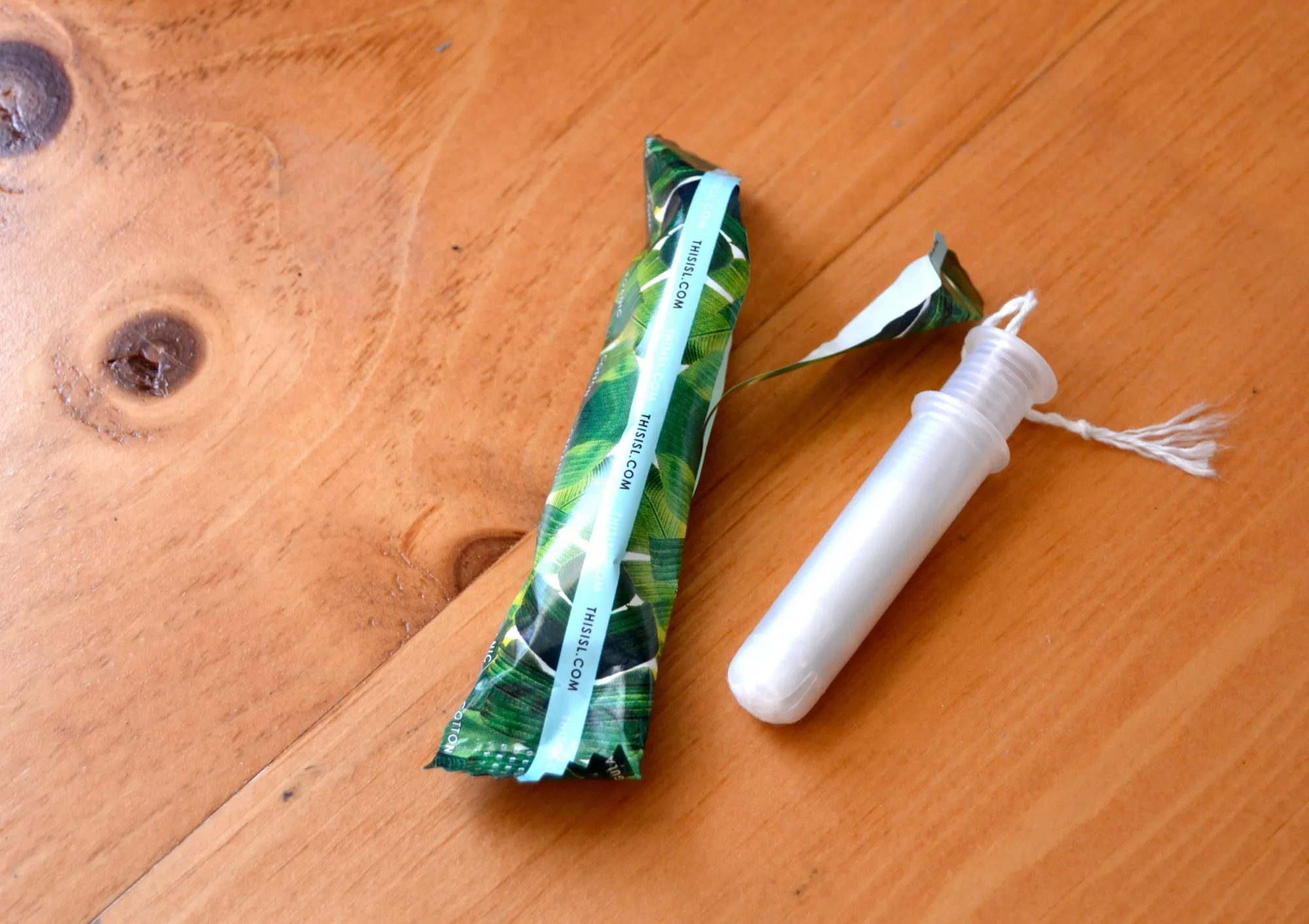 I tried them out and they worked like a charm. They honestly didn't feel or act any different than my regular go-to, Tampax Pearl. These guys aren't super leakproof, though. So, after noting this, I made to sure to switch them out fairly frequently on my heavier days.
I decided I liked L. tampons well enough to sign up for their monthly subscription. I first compared L.'s offer to their competitors and found L.'s monthly subscription price the most reasonable for my budget. Plus, new subscribers get their second monthly box free.
They must have known that free is my favorite four letter word.
A monthly box can consist of one to three L. period products. This includes a 10-pack of organic cotton regular or super tampons, a 14-pack of chlorine free, ultra thin, cotton regular or super pads, or a 20-pack of chlorine free, ultra thin, cotton liners.
For my first box I chose two 10-count boxes of regular tampons and the 20-pack of liners. The three-item subscription box totaled $10.95, and shipping was free.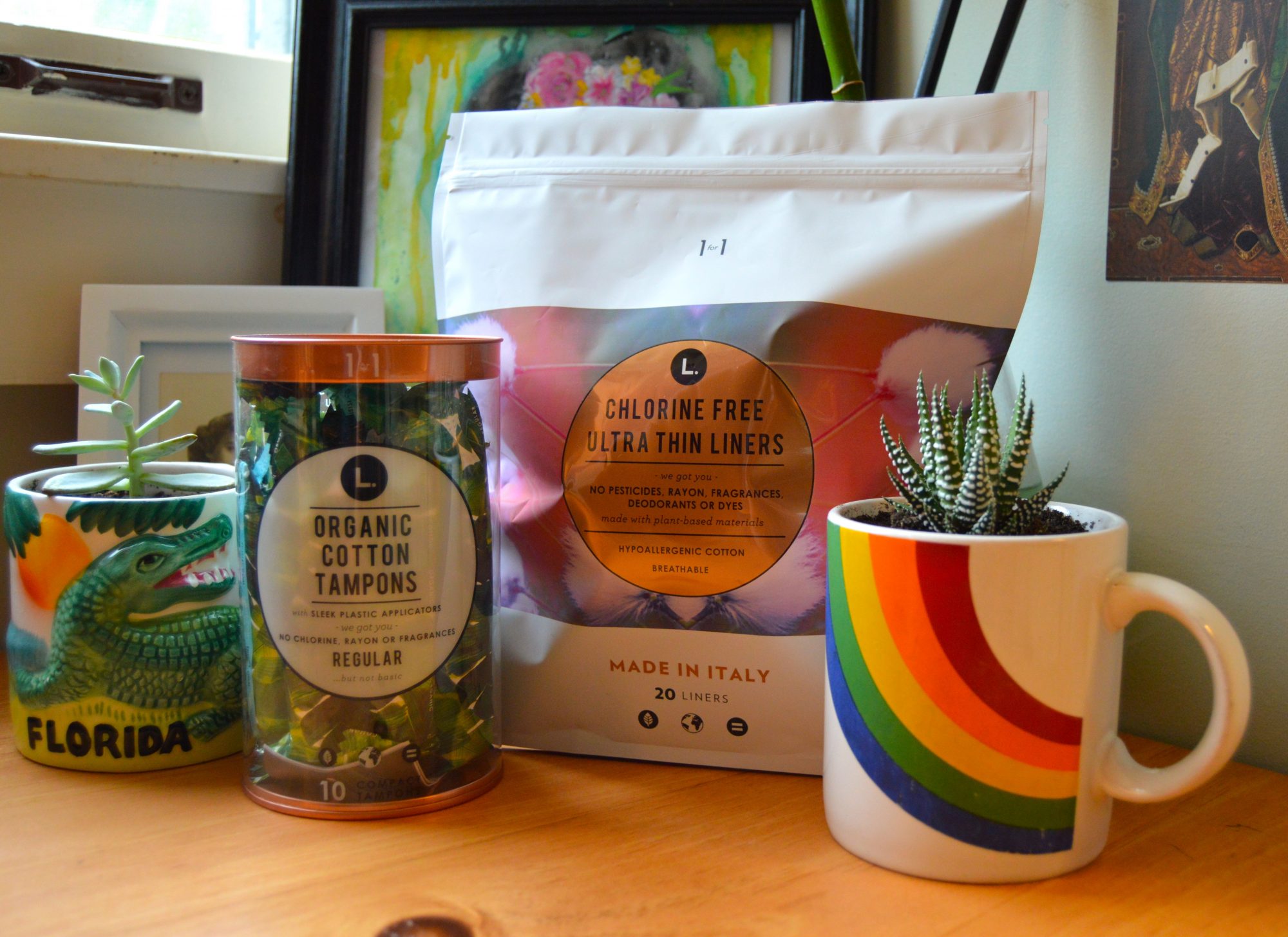 Each shipment also comes with a feminist quote postcard (which I am now an avid collector of), describing how for every pad or tampon in your order, L. donates a pad to a girl in need in a developing country — which is pretty badass.
The card also explains how once you order tampons, you're automatically enrolled in the L. recycle program and will receive more tampons each month to refill your existing container. That cuts down on creating plastic waste.
Once you've been enrolled for a while, you start getting different period facts on the back of your cards. My most recent Malala Yousafzai card states that, in India, 23 percent of girls between the ages 12 and 18 drop out of school after they start their period. .And if they opt to stay in school, they'll miss about five days each month due to lack of access to period products.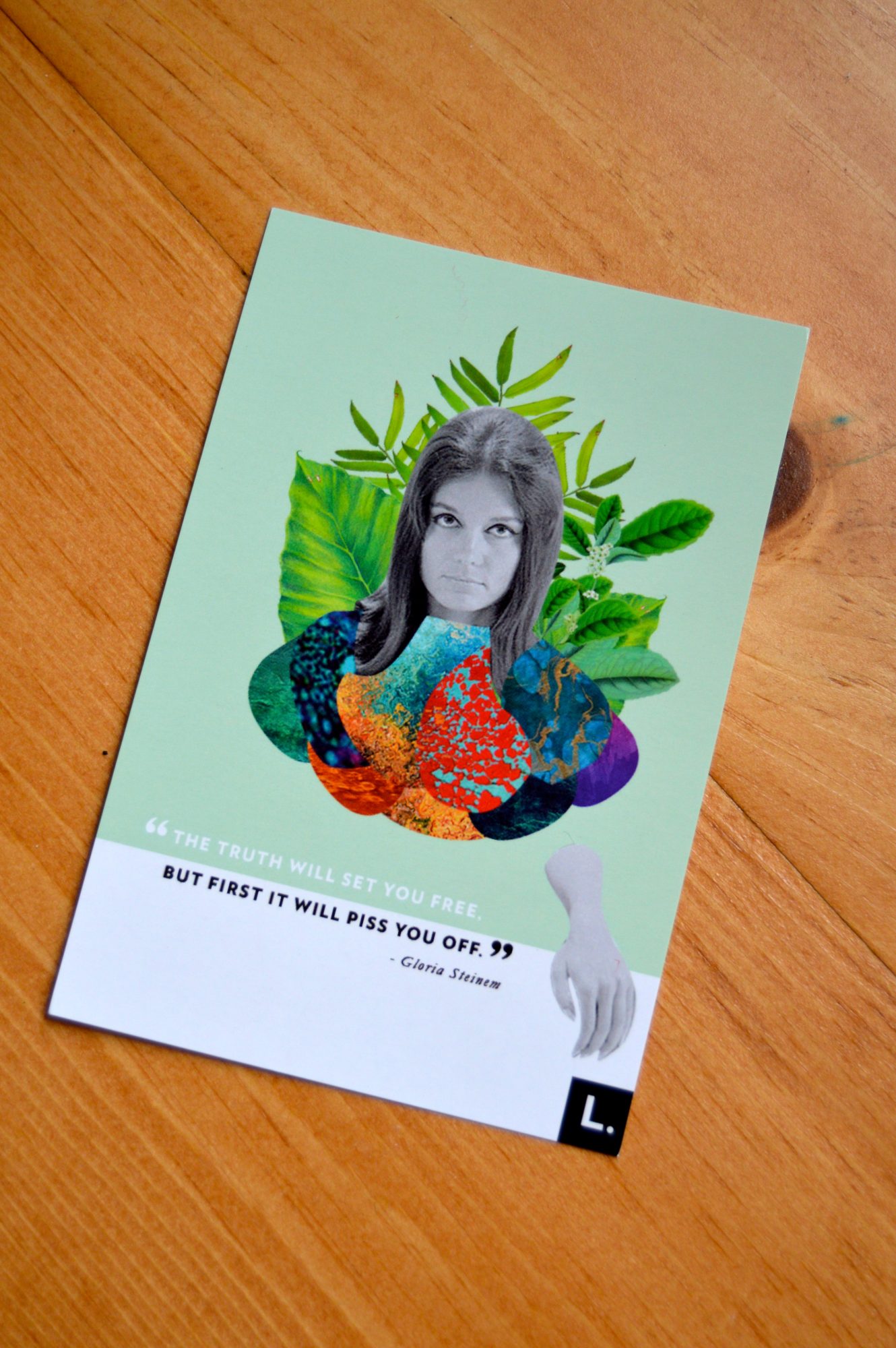 The fact that buying L. products helps other girls around the world have healthier and happier periods is pretty freaking cool and makes me want to stay on board.
There really aren't many cons to using L. tampons. That being said, I was originally looking for a company who used some sort of plant-based or cardboard applicator, so I was a little disappointed to find out that L. applicators are made from regular plastic. But I figured that making biodegradable applicators might not be an available option yet for young organic tampon companies.
I tried out the L. super tampons during my third month, and actually realized that leaks weren't as prevalent as when I was using the regular tampons. I even trusted them enough to wear a white dress! So honestly, that previous complaint was probably just user error! My bad!
(Side note: changing the products within your monthly subscription box is super easy. You can even alter the amount of products you get, which in turn adjusts the price. Experiment away, menstruating women!)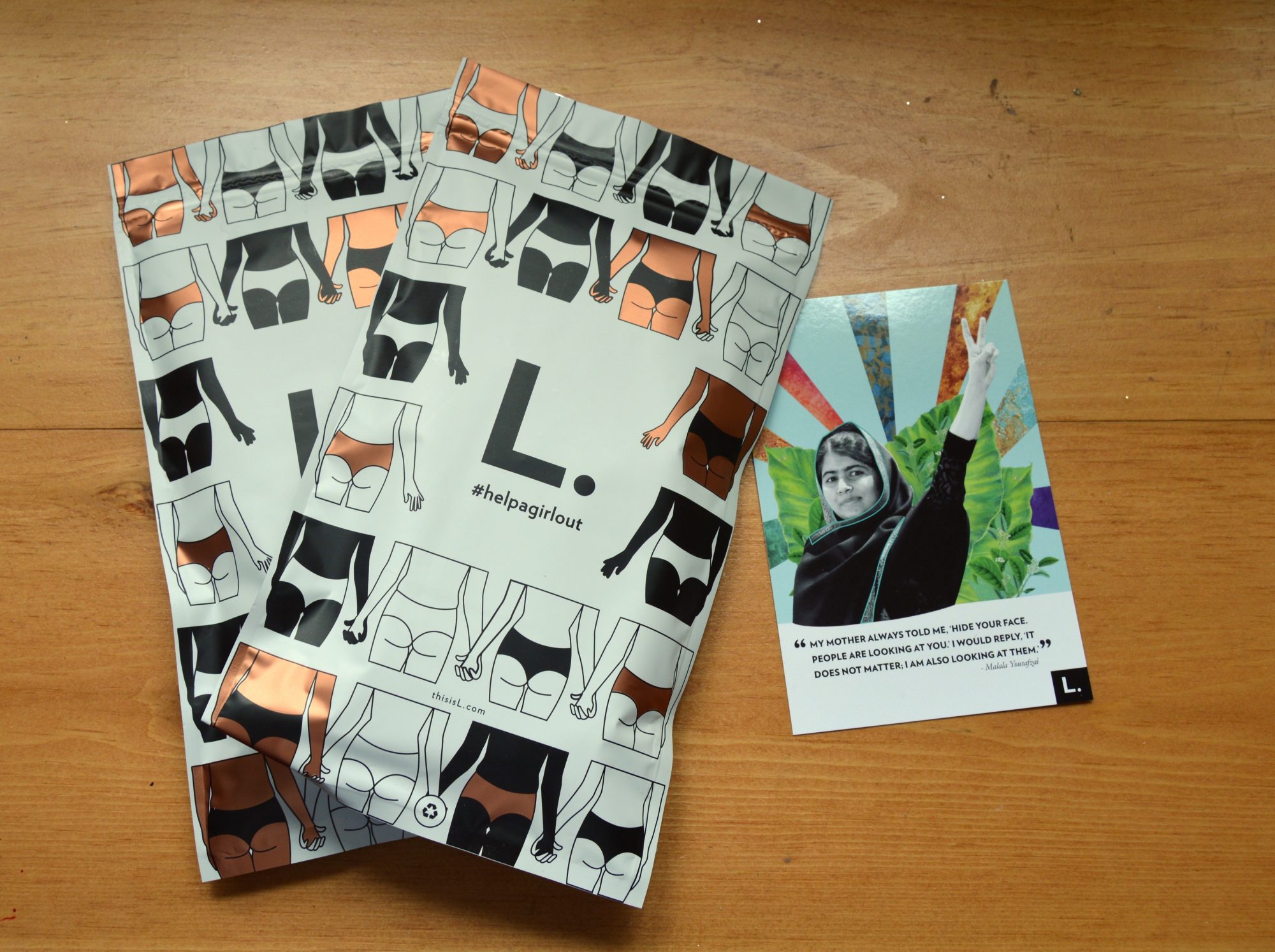 Finally, depending on your period necessities, subscribing to receive monthly menstrual products will probably cost a bit more than your usual drug store brand. But in my opinion, the benefits — supporting an all-female led company (who distributes through female entrepreneurs throughout the world), choosing a healthier option for your body and the environment, and being able to support menstruating girls in other countries — are surely worth spending a few extra dollars per month.
All in all, I'm a big fan!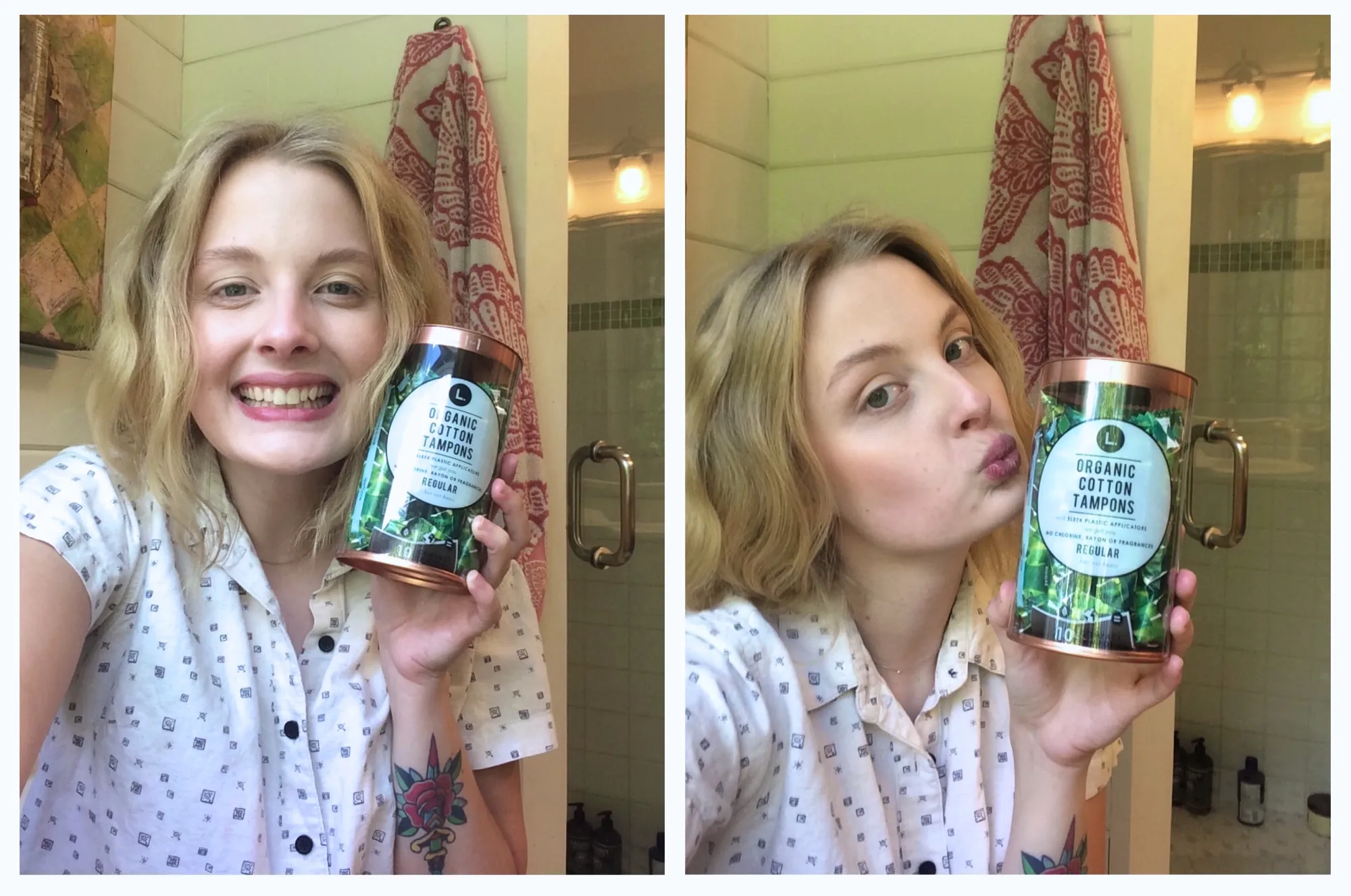 In the three months of using these organic tampons, my conscience feels lighter and my period honestly sucks a lot less. It wasn't a hard change to make, and like I said, the cons are virtually nonexistent. I recommend you check out L.'s website and play around with a subscription box. Once you go organic, you won't go back!