We're in love with this swimsuit line exclusively for busty gals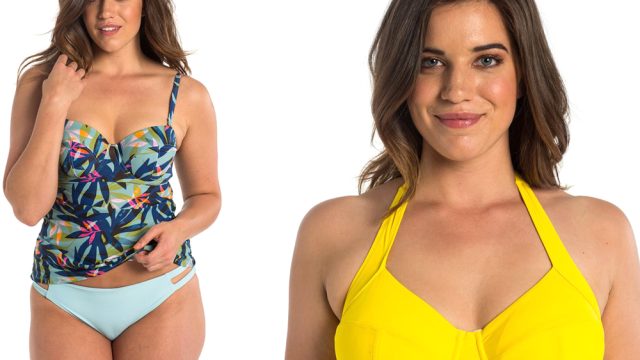 With summer, come swimsuits. But shopping for a swimsuit can be a nightmare. Bikinis have come along way through years, but not all one-pieces fit every body the same. For example: Having a short or long torso can really mess up how plunging a neckline is supposed to go. Finding cute summer swimsuits for the beach for the beach is easy, but finding ones that fit are a totally different story.
If you're a different size on your top than you are on your bottom, two-pieces are great options. However, it can be tough to fin a bikini top with enough support — especially if you're big chested. That's why we are so hyped for Lilly & Lime's swimwear exclusively for cup sizes D and up!
Lilly & Lime is not your average supportive swimwear.
The two-piece swim line sells tops that are actually cute and come in many prints and styles. Not only do cup sizes run from 28D-38HH, but bottoms range from sizes 4 to 14 because Lilly & Lime designers Emma-Jane Hughes and Ashleigh Hill know that not all busty gals are equally curvy all over. Even more exciting, all pieces are sold separately so you can totally mix and match.
The site has some great pieces modeled by women with various body types. By using models with bodies that reflect the buyer, shoppers will know how the suit pieces are actually going to fit. Genius!
We browsed and found some great tops and bottoms in a range of styles that we are putting in our cart ASAP.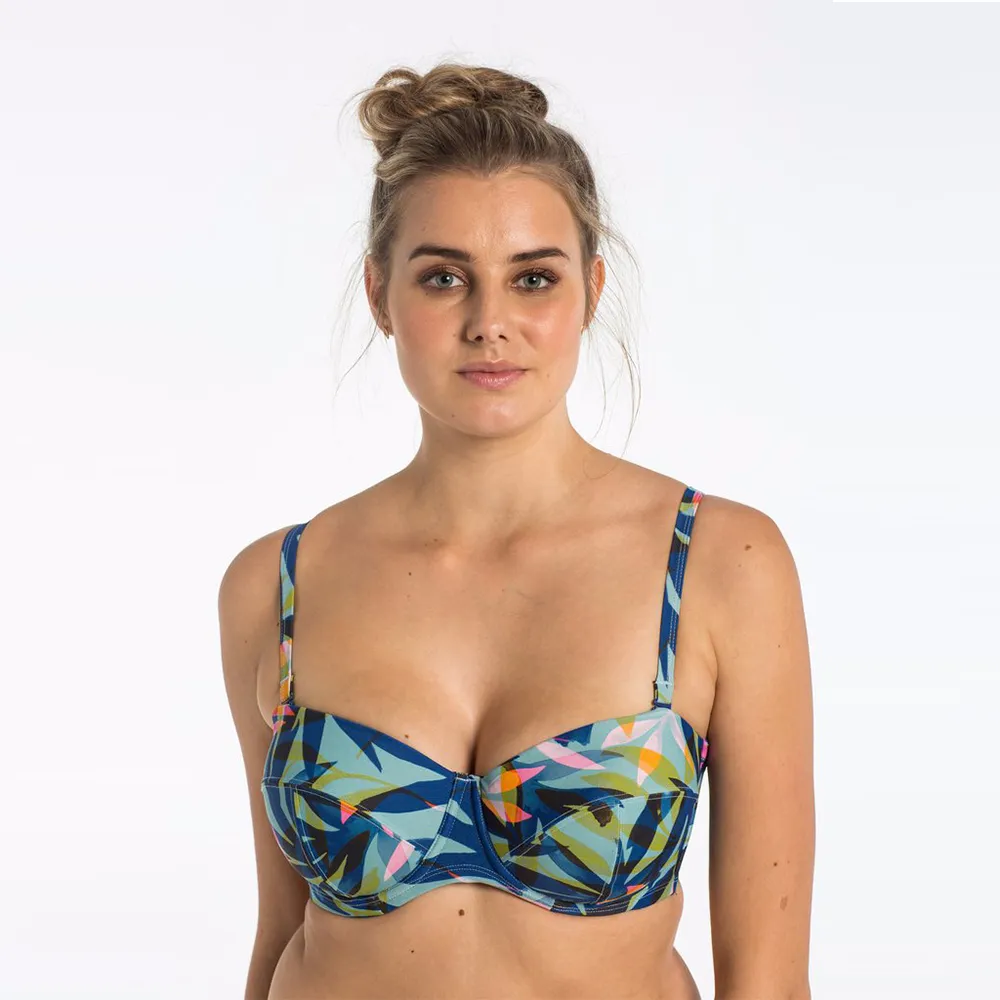 Can't you picture yourself wearing it on your next island getaway? It has an underwire for lift, shape and support. It also has a super cute tropical design AND matching bottoms if you are so inclined.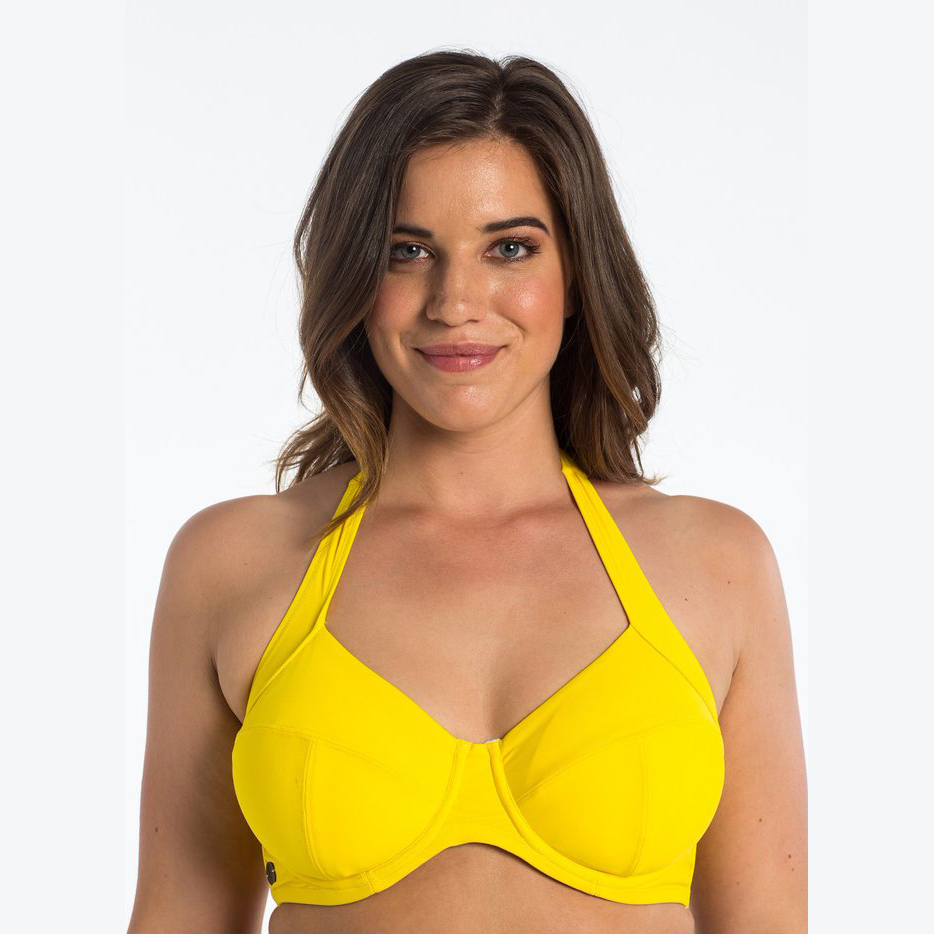 This happy colored full coverage top with removable cups is definitely going to brighten up your day at the beach. The site also mentions that this fit offers great support if you're planning on being more active.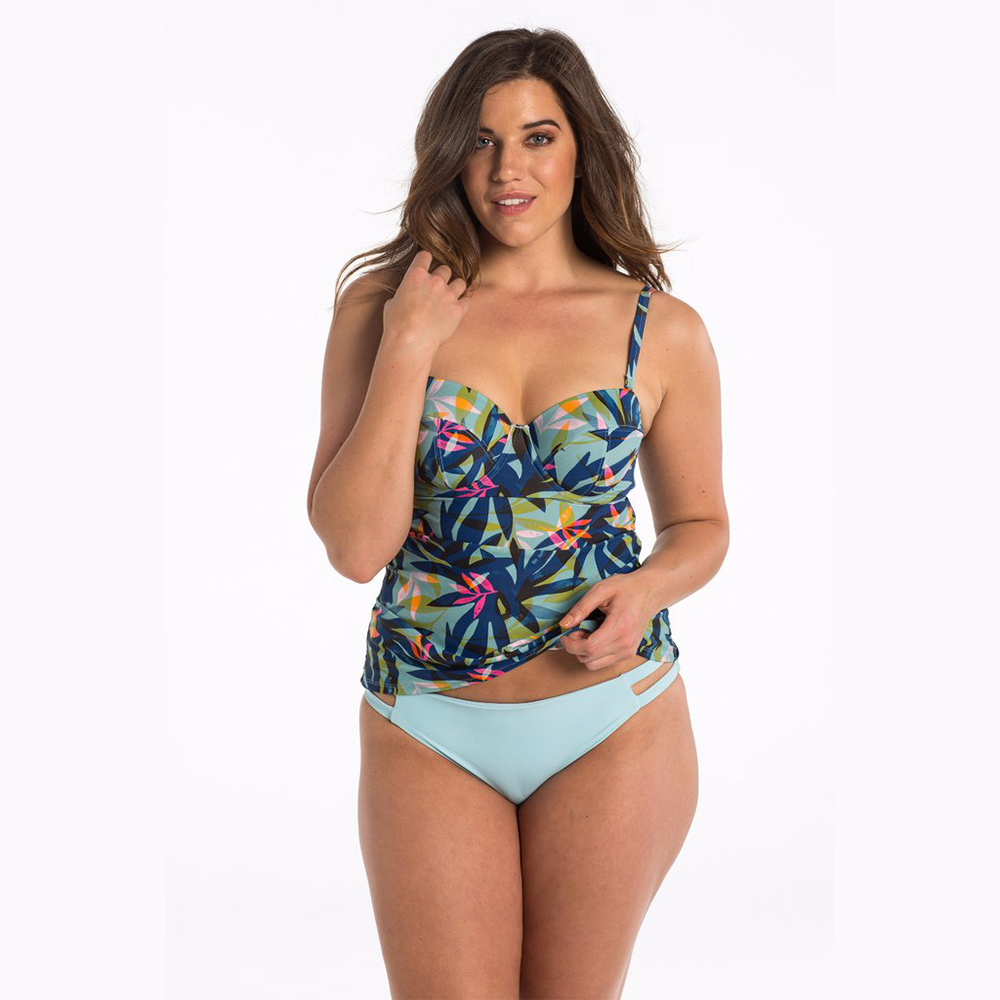 It's reversible!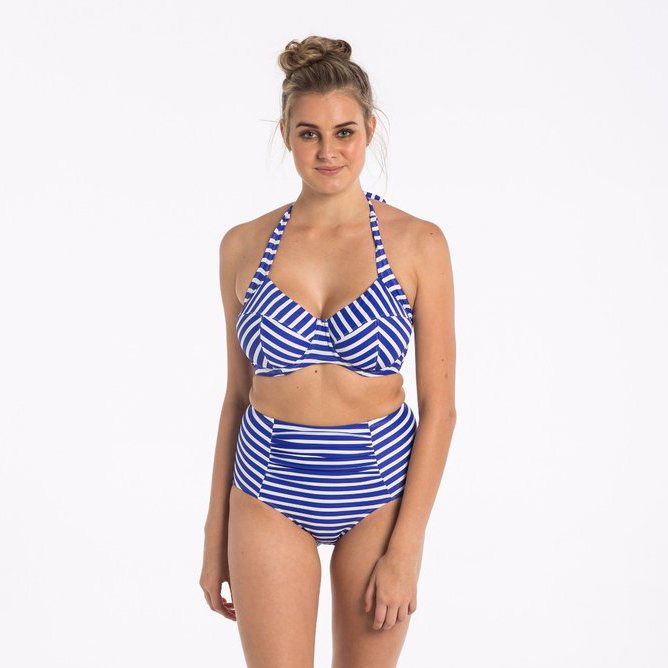 This nautical AF bottom includes full bottom coverage and a higher rise for tummy support. Side note: All the high waisted styles go to size 22! Pair those stripes with a brightly colored top for a super amazing vacation Instagram pic.
We can't wait to hit the beach/pool/water park/wherever summer leads us, fully supported in our new suits!