Swifties are mad that Justin Bieber made fun of Taylor Swift's banana video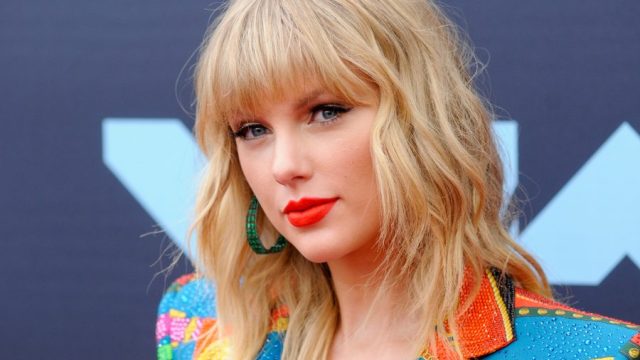 Justin Bieber just threw some shade at Taylor Swift, and the Swifties are not having it. Bieber was caught mocking Swift's banana video and Swift's fans are now accusing him of being a cyberbully. Is it too late now to say sorry?
On October 6th, Bieber's wife Hailey Baldwin went live on Instagram. While she was filming, Bieber yelled out, "It's not the banana that I wanted!" to which Balwin responded, "That was so funny." Bieber then added, "It has no head!" And it was these words that set the Swifties off.
If you're confused, let us explain.
On Thursday, October 3rd, Swift appeared on The Tonight Show Starring Jimmy Fallon. Fallon had obtained footage of Swift post-Lasik eye surgery, in which she was acting a bit loopy due to the pain medication she was on. In the video, which her mother sent to the show, Swift has a minor meltdown about how she chose the wrong banana because said banana "doesn't have a head."
It's truly hilarious and definitely worth the watch:
Obviously, the Biebers watched the Tonight Show segment, and Justin decided to recreate it while Hailey was on Instagram Live. And because of the current rift between Bieber and Swift, caused by the recent Scooter Braun drama, Swift's fans took Bieber's reenactment of the clip as a form of bullying.
And the Swifties quickly came after Bieber (using Swift lyrics to do so).
https://twitter.com/udfredirect/status/1181015546017353728
Others were much more blunt with their admonishment. false false
However, could it be that Bieber meant no harm by bringing up the banana video? Perhaps he thought he was laughing with Swift and not at her.
false
Neither Bieber nor Swift has commented on Bieber's response video, so until then, fans will just have to wonder why, oh why, Bieber decided to bring up the banana video in an Instagram Live.