In case you were wondering, here's what happened to the "Sweet Valley High" twins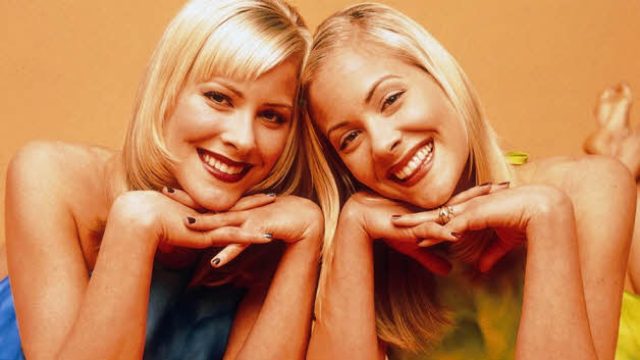 Even though Sweet Valley High ended way back in 1998, some of the big stars never left our minds. You know, like Jessica and Liz Wakefield, those blonde twins played by real-life identical twins Brittany and Cynthia Daniel.
If you're wondering what happened to them, it turns out they're living the twinning life and documenting their adventures via their joint Instagram account; The Twin Travelers (adorable).
The description literally reads: "Original Sweet Valley High twin sisters living our best life traveling the world."
The funny thing is, even though the girls are both 40 now, they look exactly the same as they did two decades ago.
So here's what went down. After the show ended, Brittany kept up with acting. Remember Jen's half-sister Eve who had a fling with Dawson in Dawson's Creek?
THAT WAS BRITTANY (with short hair)!
Brittany's had credits in numerous other shows like It's Always Sunny in Philadelphia, The Game, and most recently, Black-ish. Meanwhile, her sister Cynthia retired from acting and became a photographer. She married an actor though; Cole Hauser, who's currently in Rogue.
According to their Instagram feed, the twins are living a very sweet life. Whether it's bike riding through Tuscany…
Enjoying a beautiful summer evening…
Or going on a quickie road trip – these girls know how to travel in style!
NOSTALGIA. IT'S HAPPENING.