This Swedish home-decorating trend is about to become your new obsession (and it has nothing to do with Ikea)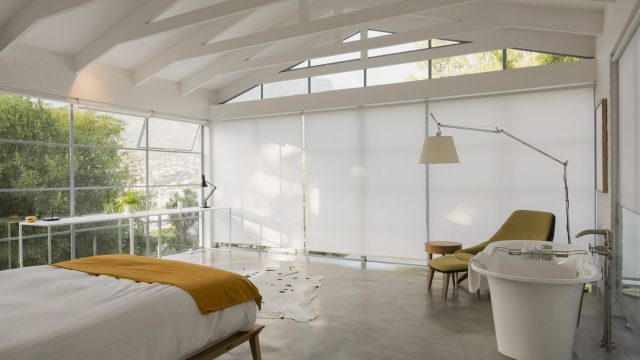 We have a lot to thank the Swedish for (IKEA, for one), and now, we have one more thing to add to the list. If you've browsed Pinterest lately, you've probably noticed a new home-decorating trend called "lagom" that is taking the site by storm. But even if you're never heard of it, you may just end up falling in love with the lagom lifestyle, especially if you're not a fan of having clutter in your house.
According to Travel and Leisure, lagom is Swedish for "just the right amount," and although you can apply the concept to any area of your life, it especially makes sense when it comes to your living space. The idea is very similar to minimalism; you want to decorate with the essentials only — whatever accomplishes the look you're going for, and nothing more. Whether you live in an open-concept house or a small apartment, using a little lagom in your decorating can not only help you get rid of all those things you didn't need, but it simplifies your space and your life, allowing you to focus on the things that really matter to you.
According to the 2018 Pinterest Home Report, pinners are searching for "lagom" decorating ideas an astonishing 905% more this year than they were in 2017.
So maybe this is a trend worth checking out!
Plus, these photos from Pinterest may just inspire you to institute a little lagom in your own home… because sometimes, simpler is better. Is it just us, or do you also feel like you can think more clearly just looking at these pictures?
1. A simple dining room
A gorgeous piece of art as the focal point and a few place settings, and you're golden. This way, your table is always ready for mealtime.
2. Bringing the outside in
Keeping with the minimalist theme, this look is easy to achieve by bringing a couple of plants into your home (or fake plants, if you don't have a green thumb).
3. Everything in its place
Keeping everything organized is huge with the idea of lagom — and that organization ends up being very aesthetically pleasing, as a bonus.
4. A beautiful bedroom
As you can see from this image, lagom doesn't always mean getting rid of all of your belongings — you can keep the things you love, like books, but they have to be kept on the shelves when you're not reading them, where they belong.
5. This clean decor
Who knew that a complete look for your bedroom could be as easy as assembling a few of your favorite framed prints? The cactus is a beautiful touch.
6. A very simple bathroom
Because what better way to start your day than in a clean, open room free of distraction and mess?
7. A lagom home office
As long as you have a surface to work on, you're set.
Lagom isn't for everyone, but you have to admit that it does look really pretty. And even if you don't want to go full minimalist, we can probably all learn from the idea that moderation is key.