These Sweater Outfit Ideas Will Give You Major Fall Inspo
From colorful to dusters to classic cardigans, these sweaters will be our go-tos this season.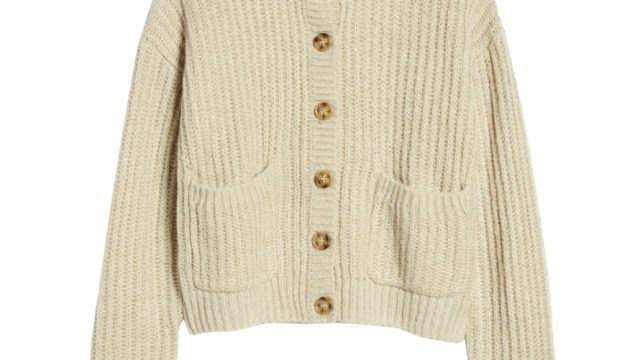 It's officially fall, so you know what that means—it's sweater weather! Now that temperatures are dropping, it's time for us to start wearing layers to keep us feeling warm and cozy. Sweaters pair well under a favorite coat, on their own, or when styled in fun and creative ways, which is why we always have our eyes peeled open for sweater outfit ideas. From colorful to dusters to classic cardigans, here are the eight sweaters we're shopping this fall.
1. Front-zip sweater:
Front-zip sweaters have the comfort of a pull-over with the convenience of a jacket that allows you to zip up when temperatures suddenly drop. Traditionally, we've worn our sweaters under coats, but we love how they look when styled under a pair of overalls, too.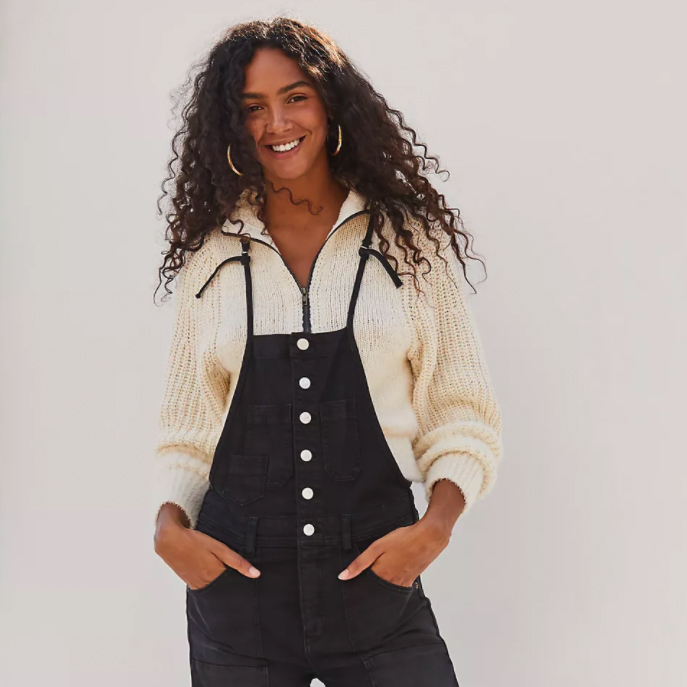 Anthropologie Winnie Ribbed Sweater Jacket
$$128
Shop it
Anthropologie
2. College sweater:
Instead of wearing your heart on your sleeve, wear your school across your chest. Exude your pride by wearing a cozy sweatshirt with your school's name or mascot and pair it with your comfiest pair of pants.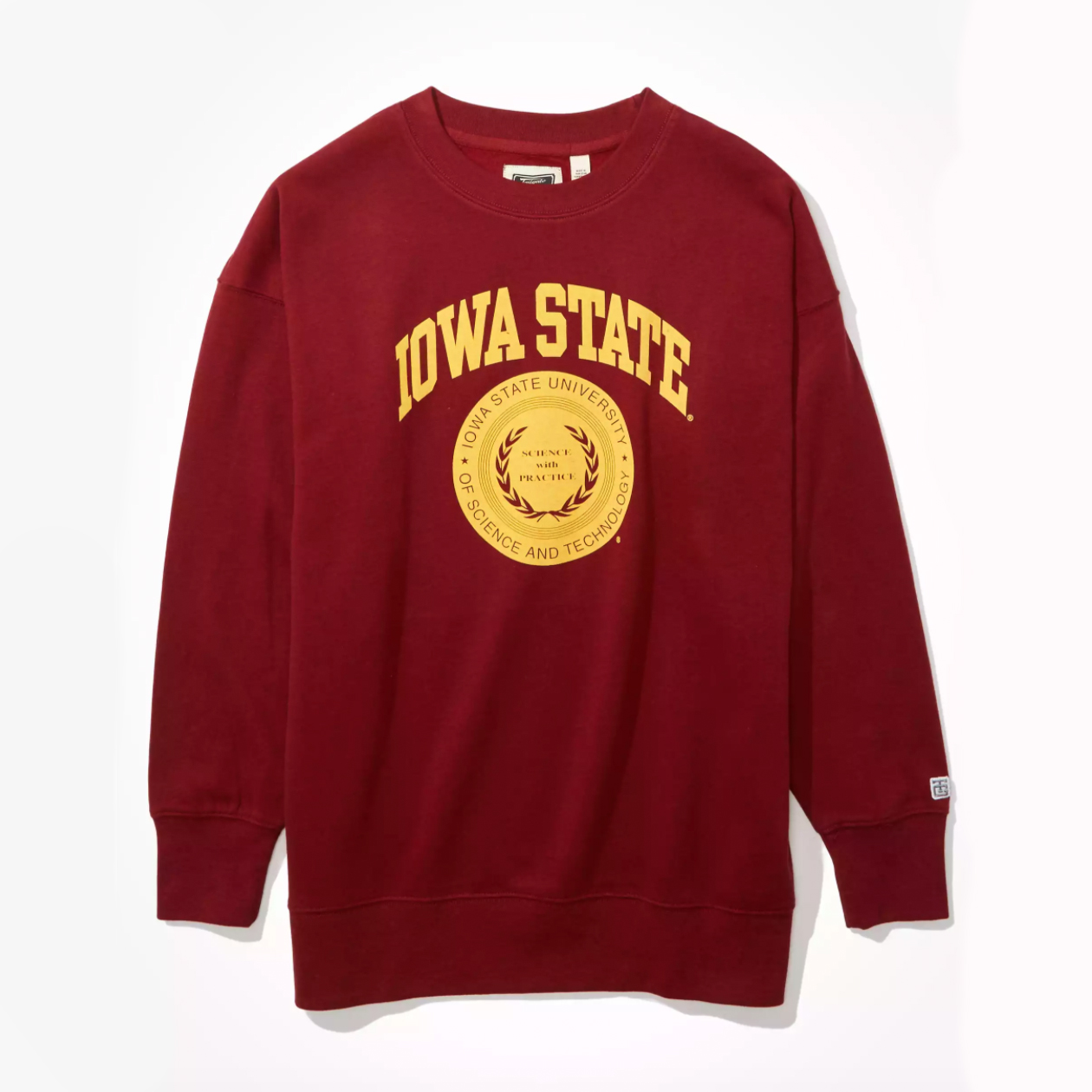 AE Tailgate Women's Iowa State Oversized Sweatshirt
$$69.95
Shop it
American Eagle
3. Turtleneck sweater:
You can't go wrong with a solid-toned turtleneck sweater. Layer it under your jean or leather jacket on cooler days, and wear it by itself on days where it's just a little chilly.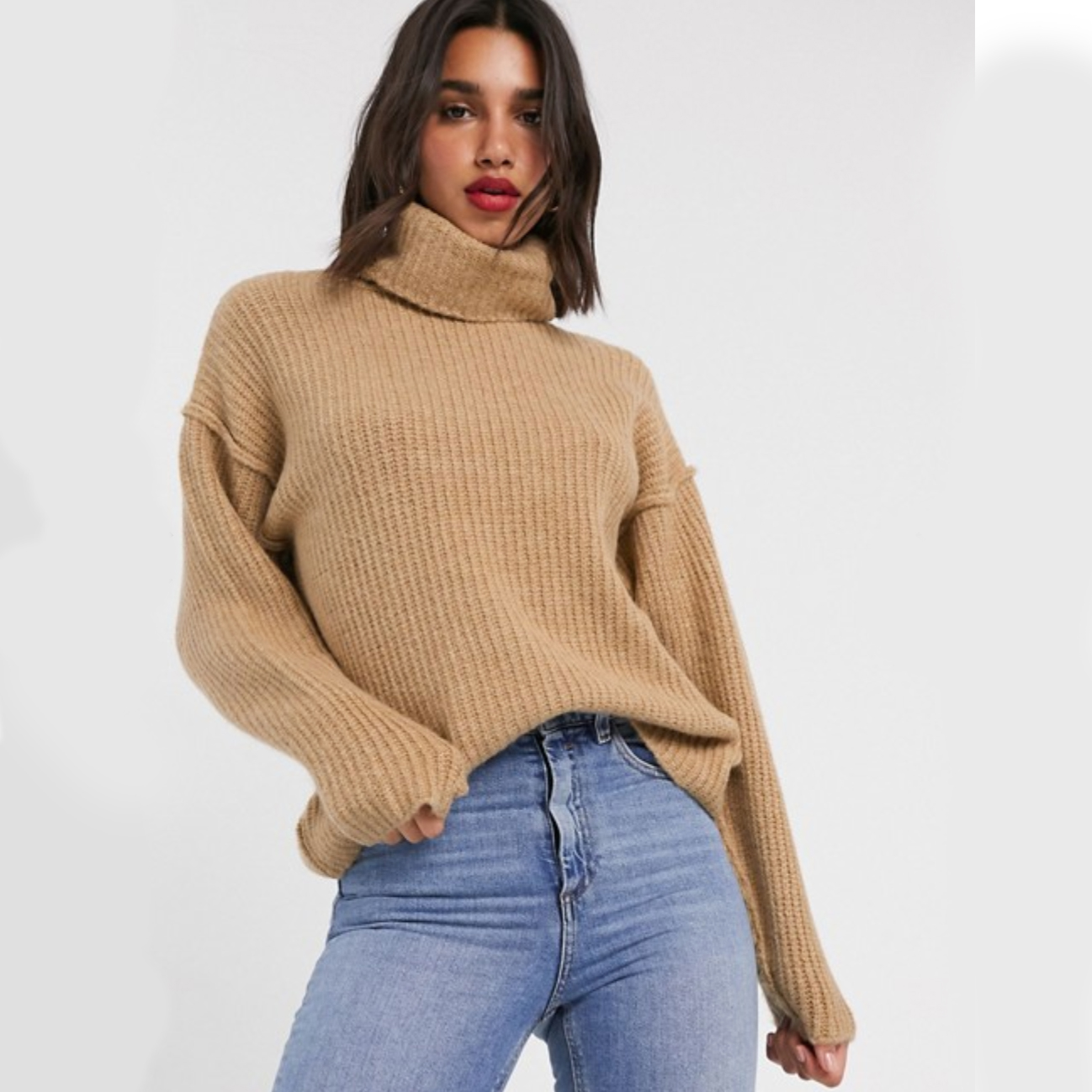 ASOS DESIGN Fluffy Sweater with Cowl Neck
$$40
Shop it
ASOS
4. Cardigan with pompoms:
Give your sweater a texture boost by adding 3D elements like fringes or pompoms. It'll make every outfit more interesting, whether you're wearing your sweater with a monochrome look or with a gingham dress.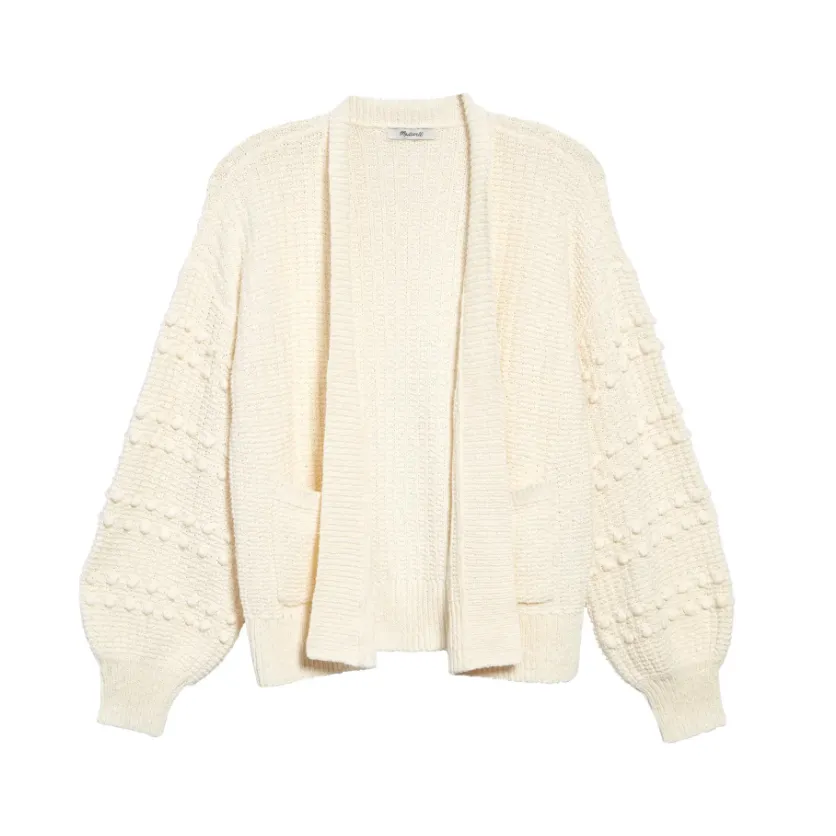 Madewell Bobble Cardigan Sweater
$$98
Shop it
Nordstrom
5. Colorful duster:
Contrast the grey weather with a punch of color. Vibrant sweaters have the power to spark some serious joy, especially if you're someone who's drawn to color and could benefit from a color pick-me-up. You can pair your sweater with jeans and call it a day, or go all in and opt for a colorful set, instead.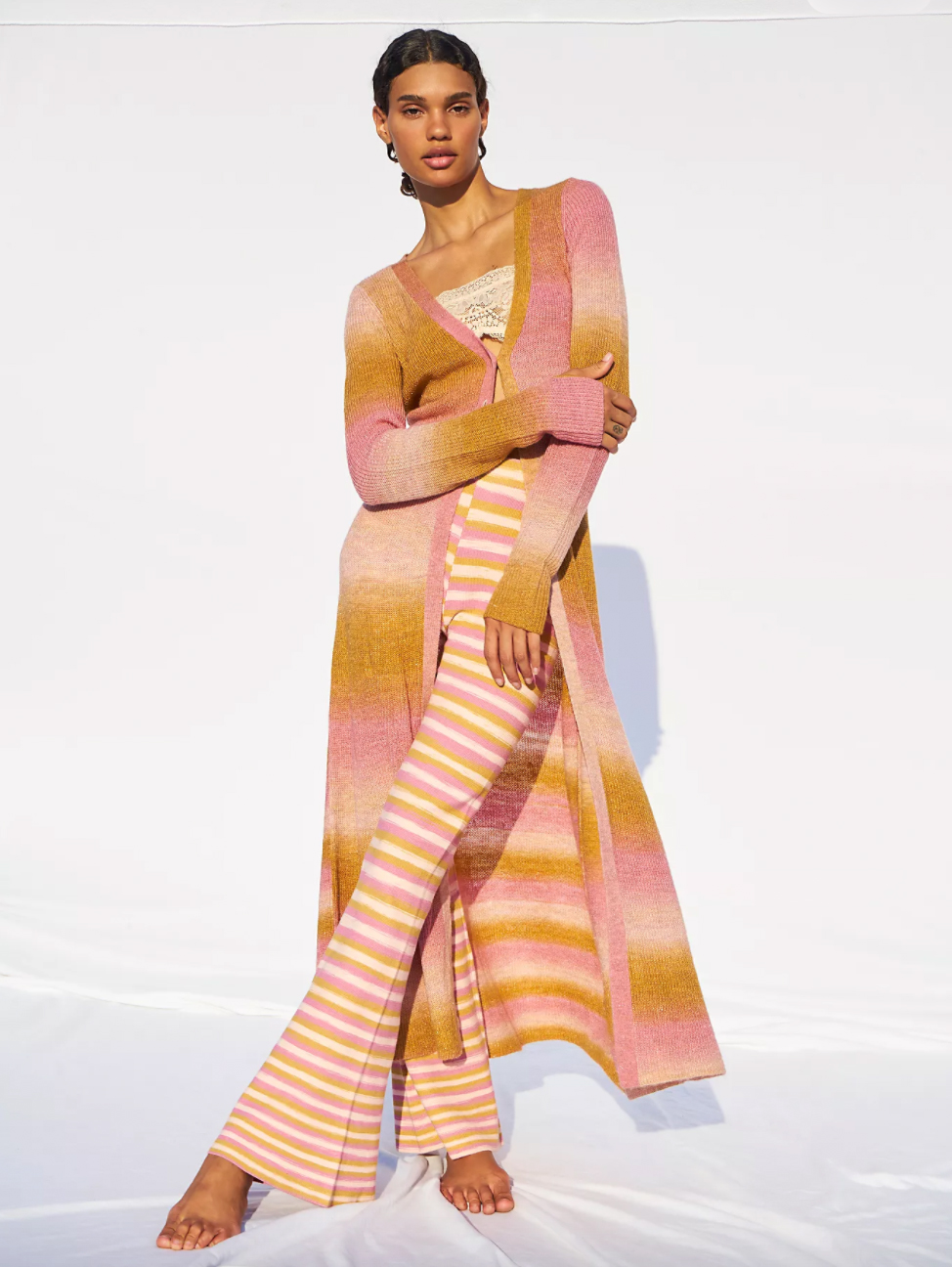 Free People Esme SEt
$$268
Shop it
Free People
6. Button-up cardigan:
The cardigan is back and it's here to stay. Whether you're living your #cottagecore dreams or simply looking for a cute and no-fuss option, a classic cardi is the way to go.
BDG Urban Outfitters Shaker Stitch Cardigan
$$74
Shop it
Nordstrom
7. Edgy cut-out sweater:
If you're looking to play with trends and love living life on the edge, try a cut-out sweater along with your favorite pair of leather pants. Just like that, you're ready for a night out.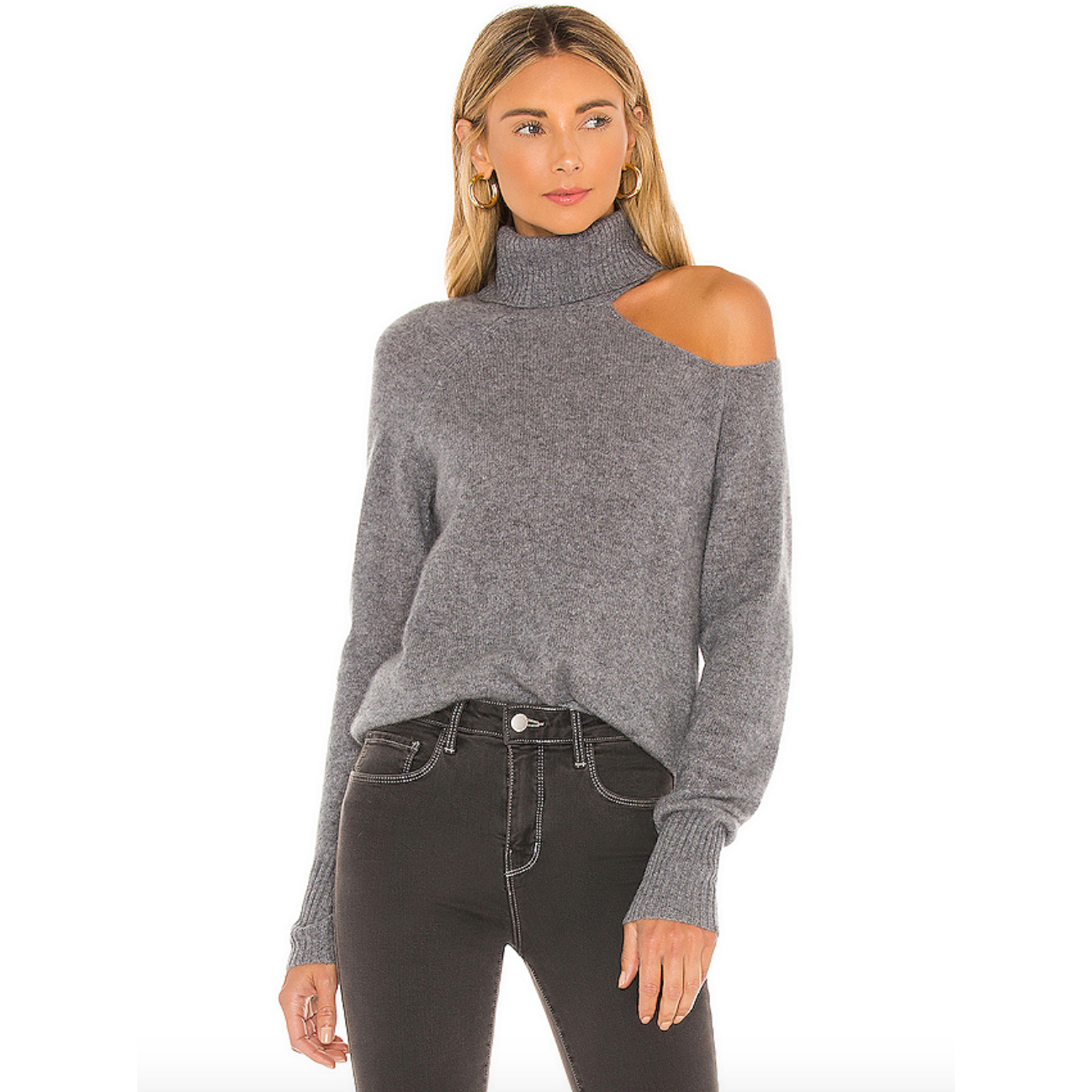 Phoebe Phoebe Cashmere Sweater
$$250
Shop it
REVOLVE
8. Fair isle sweater:
The classic fair isle sweater is perfect for the winter, and it's a trend that will never go out of style. Pair it with a solid-colored coat and cords for a true winter look.
Barbour Homeswood Printed Crewneck Sweater
$$130
Shop it
Macy's