We're going gaga over these swatches of the Kylie Cosmetics and Kim Kardashian collab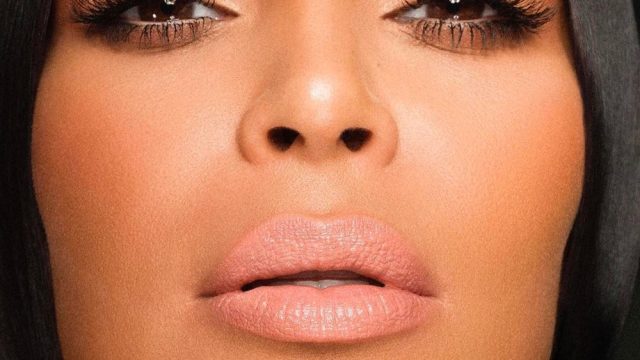 Makeup lovers everywhere knew it was only a matter of time…Kylie has brought in her style muse (and big sis) Kim Kardashian in for an epic collab. We now have swatches of the KKW x Kylie Cosmetics lipsticks! Seriously, take our money right now. The collaboration was announced via Instagram, and of course, the internet was instantly in a frenzy. The limited-edition Kylie x Kim lipsticks feature an all new crème liquid lipstick formula by Kim. They also have totally gorgeous pinkish nude frosted packaging.
Kylie Cosmetics has been on fire this year, launching everything from dazzling kylighters to bright blushes. The Kylie x Kim collab shades definitely have some nudes, but the collection is full of feminine peaches and pinks, too. While there are 12 shades total, four of them are signature Kim K nudes.
How cute are these Kim-inspired Kylie Cosmetics lippies and swatches?!
We love the nicknames.
And the icy pink packaging? We need them all!
Our millennial pink hearts are BURSTING over this entire set.
https://www.instagram.com/p/BTFR5JDl11H
Get your alarms ready, this one is sure to sell quickly.
https://www.instagram.com/p/BTFRfItlmqd
These new crème lipstick shades remind us of cool Neapolitan ice cream on a summer day.
https://www.instagram.com/p/BTFSDO6lR9W
How stunning does Kim look in KIKI? A pale pink has never looked so hot.
https://www.instagram.com/p/BTFSYv4lJc_
Mark your calendars because the KKW by Kylie Cosmetics will be available on Tuesday, April 25th at 3 p.m., PST!