Give Back by Buying From These 8 Sustainable Swimwear Brands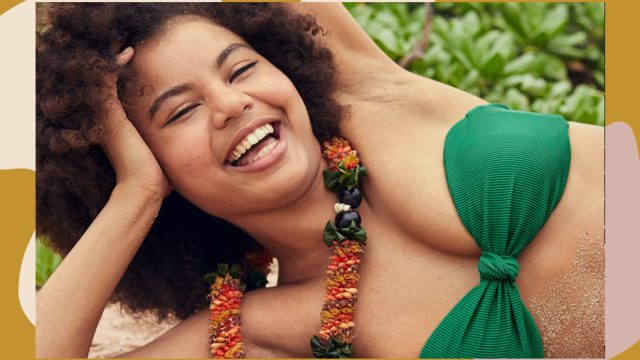 In recent years, people have become more aware of the ever-growing threats of climate change, and with awareness comes change. The fashion industry, of course, is no exception. With plenty of new indie brands branching out from "fast fashion" and synthetic fabrics, it wasn't long before big brands followed suit. Now, many brands have taken the pledge to become more sustainable by using recycled swimsuit textiles such as Econyl (regenerated nylon made out of things like fishing nets, carpet flooring, and industrial plastic from landfills and oceans),Repreve (a fiber made from recycled plastic bottles), and Oeko-Tex certified fabrics that limit the release of any harmful substances that can be hazardous to our health and planet.
Although there is no such thing as a sustainable fabric that's 100% plastic-free—as all swimsuit fabrics release microplastics when wet—swimwear brands can commit to reducing waste, using plastic-free packaging, and giving back proceeds to help fight climate change. As consumers, knowing where our fabric comes from, using a [tempo-ecommerce src="https://www.rei.com/product/143742/langbrett-guppyfriend-washing-bag" title="GUPPYFRIEND washing bag" context="body"] (it protects synthetic garments and reduces the number of microfibers and microplastics that could end up back in the ocean), and supporting brands that are committed to bettering the environment on a long-term scale are small steps we can take to better the planet.
As we progress down a path to sustainability, there is always more to learn, new ways to adapt, and endless possibilities to evolve. Below, we share eight of our favorite sustainable swimwear brands that offer cute and eco-conscious bathing suits that we feel great about wearing and supporting. 
[listicle id="4304284″ entity_variant="default" /]