13 Sustainable Shoe Brands You'll Feel Good About Wearing
Doing good for the planet is top of mind these days. (Just watch Billie Eilish's music video dedicated to the climate crisis.) The fashion industry has been doing some course-correcting lately, working to reduce the waste it adds to the environment and renewing its focus on being more eco-conscious. In particular, there has been a rise in sustainable shoe brands that are committed to following ethical practices. These include methods that use less water, vegan materials, and factories that are fair trade.
Of course, it's not only these sustainable footwear companies trying to make a difference. For instance, fashion brands like Nike, Prada, H&M, J.Crew, and Madewell have all made steps to become more ethical. Big-name department stores have also been getting in on the act: Nordstrom now has a vertical dedicated to sustainable pieces.
In terms of shoe lines, gone are days of associating eco-conscious to crunchy granola and burlap sacks. In other words, these shoes are ones you actually want to wear.
You can find sexy heels, chunky sneakers, and cute flats from cool brands like Veja, Everlane, Reformation, and Rothy's.
These styles tend to be evergreen, making them a worthwhile investment for your wallet. More importantly, when we buy from these brands we are doing something good for our planet. Check out these sustainable shoe brands below, and feel good about splurging on your next shoe.
1. Cariuma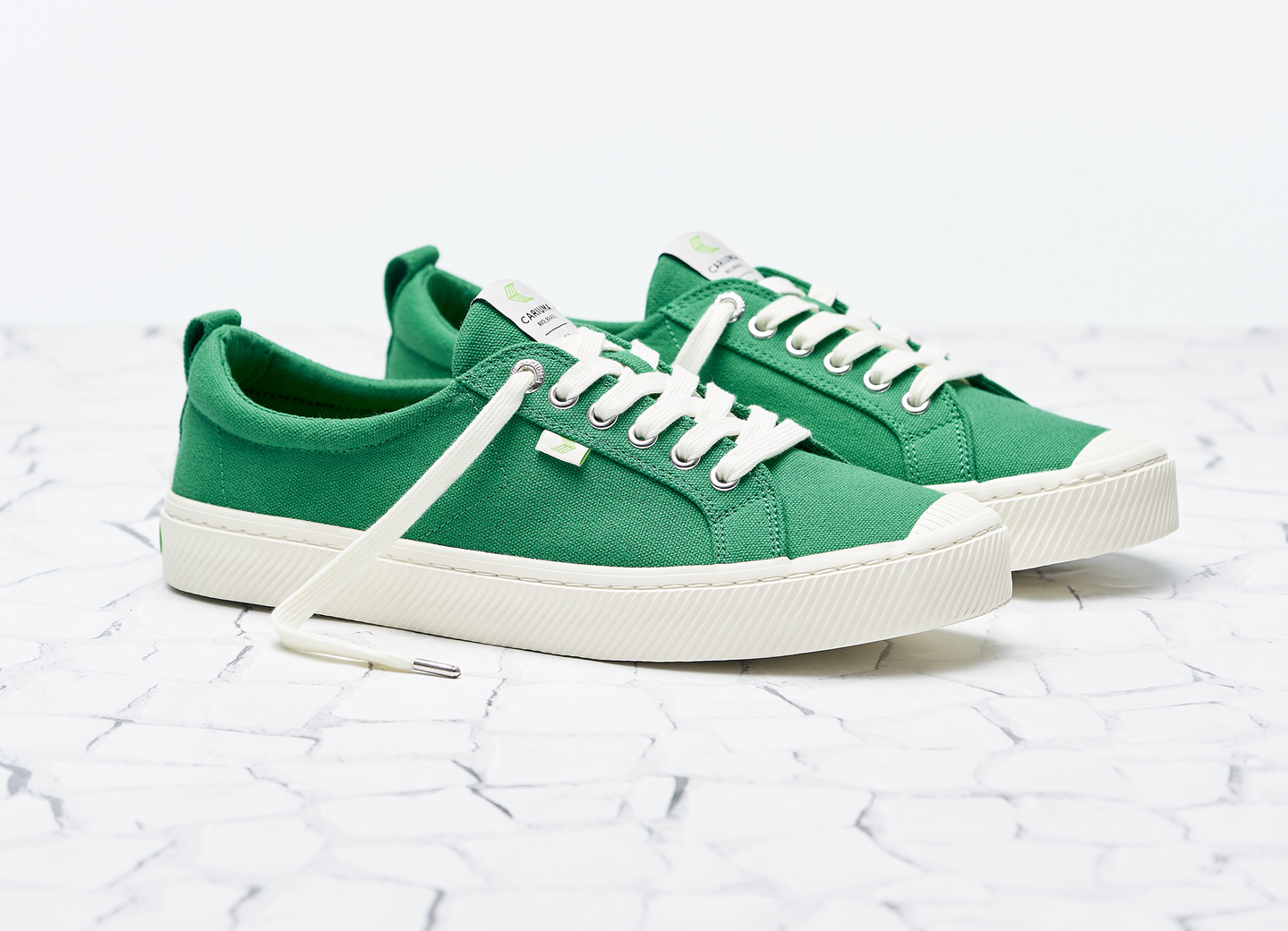 Cariuma Sneakers
79
Shop it
Cariuma
These cult-favorite sustainable shoes flew off the shelves after their first launch, and have remained popular for their comfort, color selection, and style since. Made entirely from natural or recycled materials including bamboo, cork, and sugarcane, as well as recycled plastics, Cariama is committed to ethics-driven sustainability from start to finish. For every pair of sneakers purchased from the brand, Cariama will also plant a pair of trees in the Brazilian Rainforest to directly aid reforestation and the preservation of natural habitats.
2. Reebok
Reebok UPC UK Corn and Cotton Shoes
90
Shop it
Reebok
Reebok's Cotton+Corn collection is made from plant-based materials that are as comfortable as they are sustainable. These cute sneakers are  USDA certified biobased and include a 100% cotton upper plus insole made from Castor Bean oil. They also come in 100% recycled packaging.
3. Veja
Veja Esplar SE Canvas Sneaker
95
Shop it
Nordstrom
With a celebrity following, including our favorite American duchess, Meghan Markle, Veja always wants you to go green (hence the color of the V). Made from 100% organic leather, these vegan sneakers will elevate anything you wear them with.
4. Rothy's
Known for making flats out of plastic bottles destined for landfills, Rothy's also has sneakers, booties, and sustainably-made handbags. Wear these sneaker boots with skirts, jeans, or leggings, and when they get dirty throw them right into the washing machine to get rid of any dirt.
5. Allbirds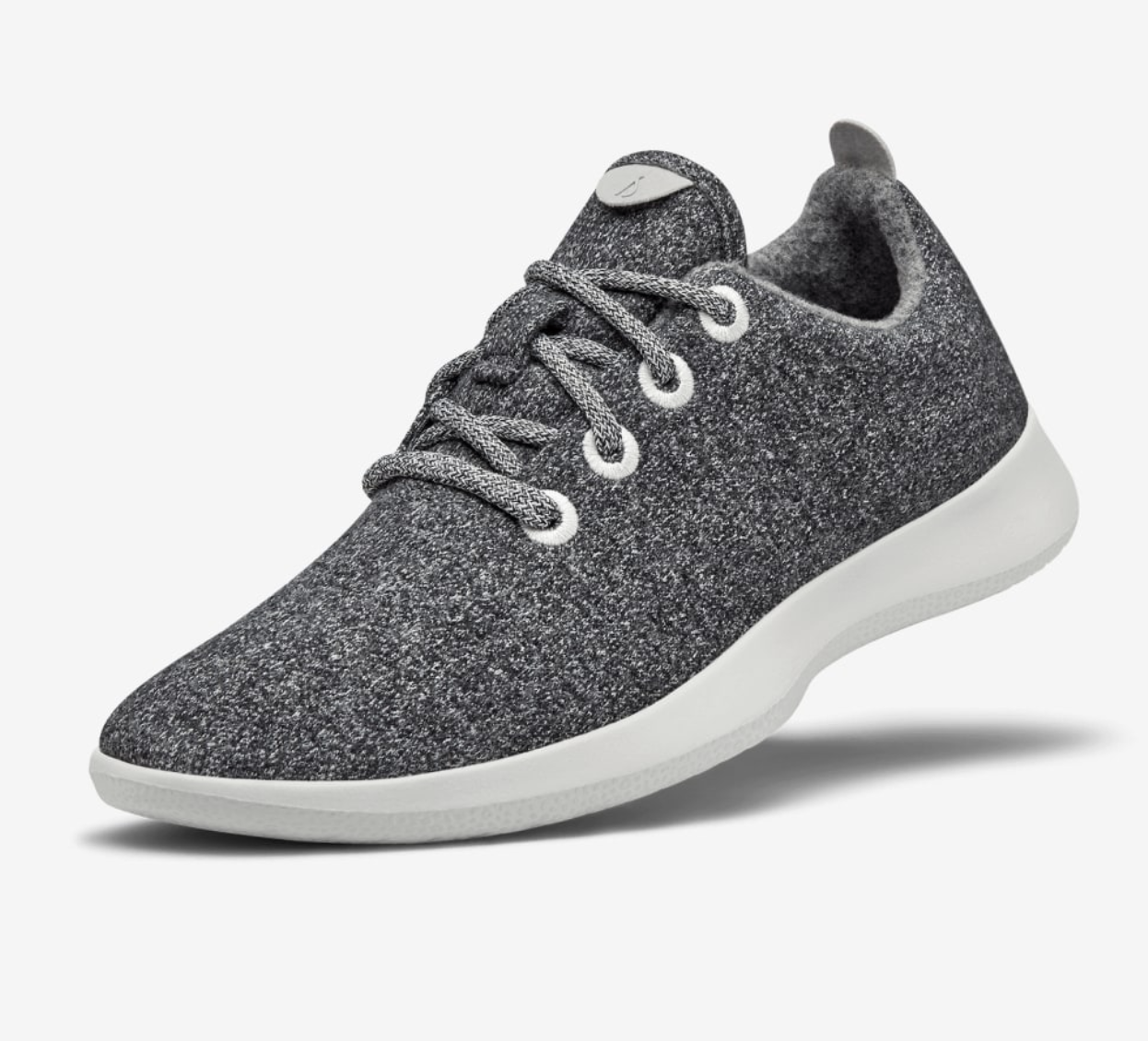 Women's Wool Runners
95
Shop it
Allbirds
Ah, wool and all its wonderful qualities. It is breathable, lightweight, moisture-wicking, temperature regulating, odor minimizing, and won't cause your skin to be scratchy. You'll buy this because it's eco-friendly (even the laces are made from recycled plastic bottles) and wear it daily because it's comfortable.
6. Everlane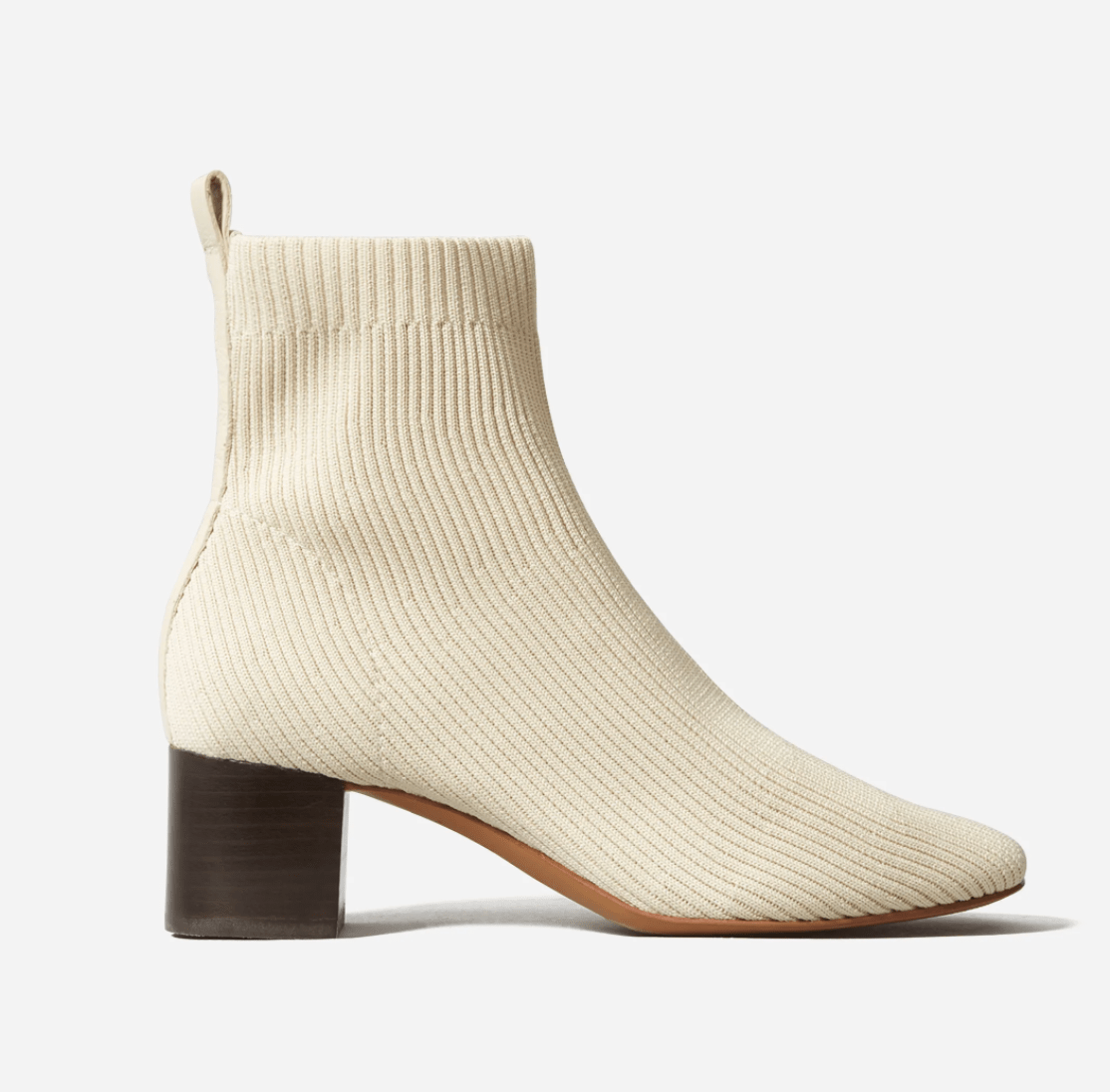 The Glove Boot
156
Shop it
Everlane
Check out these cool boots from Everlane, a brand that is celebrated for its product transparency. Made from recycled poly and nine water bottles, the glove boot forms to your foot, which prevents gapping at the ankle. The stacked 2-inch heel also makes it wearable for a full day of walking.
7. Adidas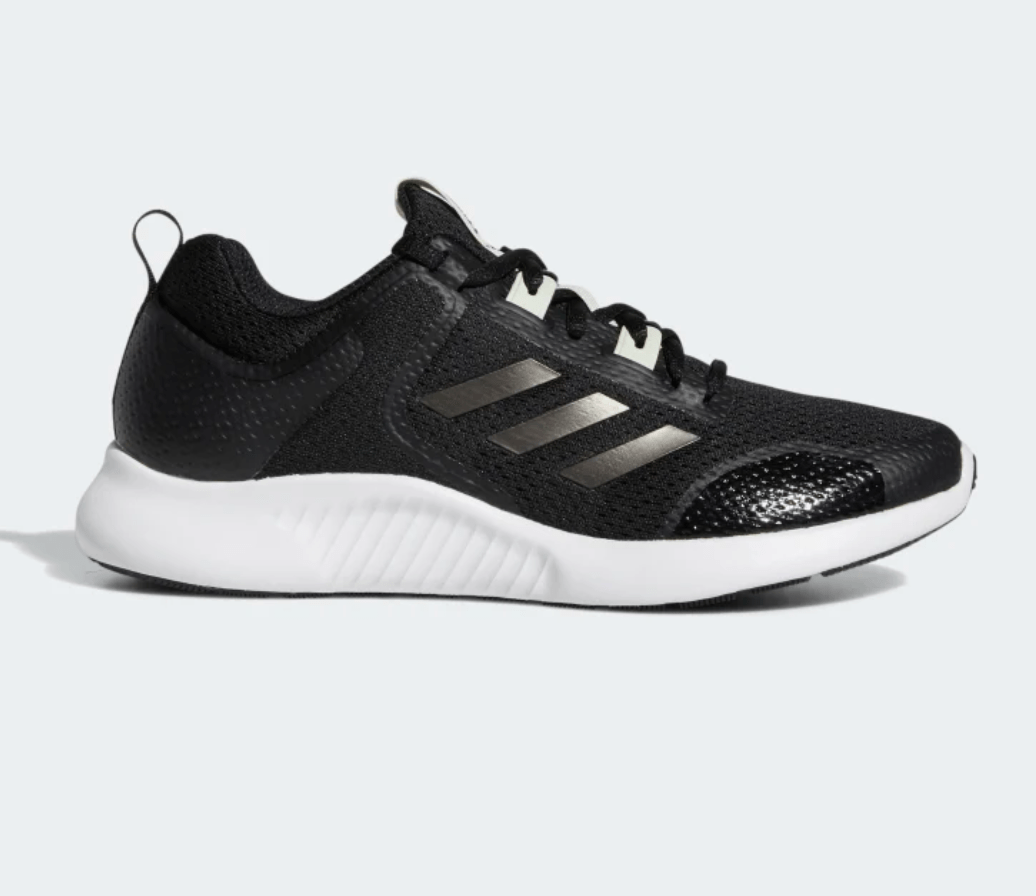 Edgebounce Parley Shoes
90
Shop it
Adidas
Parley is Adidas's collection created from yarn made from recycled plastic collected from the ocean. It creates a lightweight sneaker with a cushion that offers stability that's great for running.
8. Reformation
Reformation Belle Flat
178
Shop it
Reformation
Reformation has a cult following for its peasant tops and slip dresses, and now we can add sustainable shoes, which launched last spring, to the list. By using a vegetable tanned process and chromium-free leather, these ruby red slides don't produce hazardous waste. Slip these on when you need a "no place like home" Dorothy moment.
9. Nisolo
Flats with a french flair, these d'Orsay oxfords are made in an ethical factory where workers are receiving fair wages and health care. Each pair is purposely designed, handcrafted, and environmentally friendly. The result is are a collection of shoes that are effortlessly (and eco-consciously) chic.
10. Matisse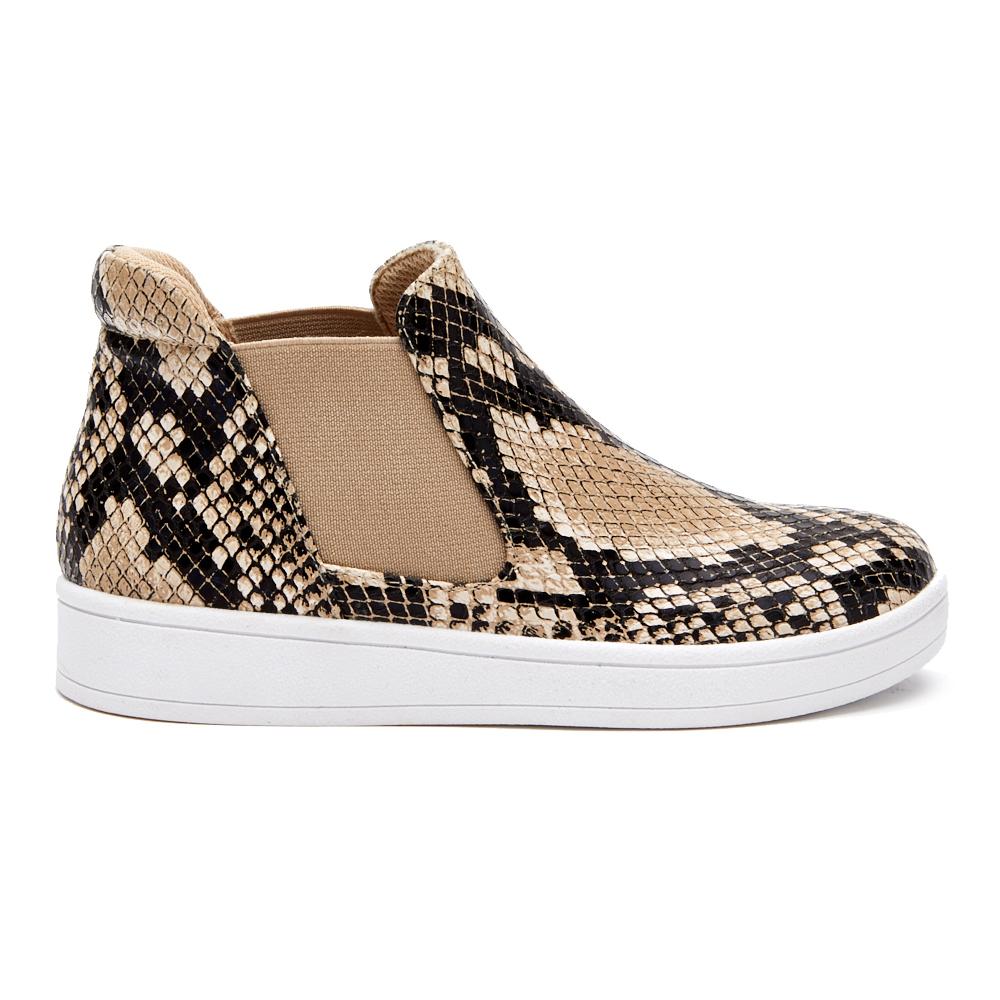 Matisse Lil' Harlan Sneaker
49
Shop it
Matisse
Matissue strives to use recycled leathers and textiles whenever possible in their shoes, from heel wraps and welts to uppers and other minor components. This pair of stylish sneakers are made with Peta-approved vegan, too.
11. Native Shoes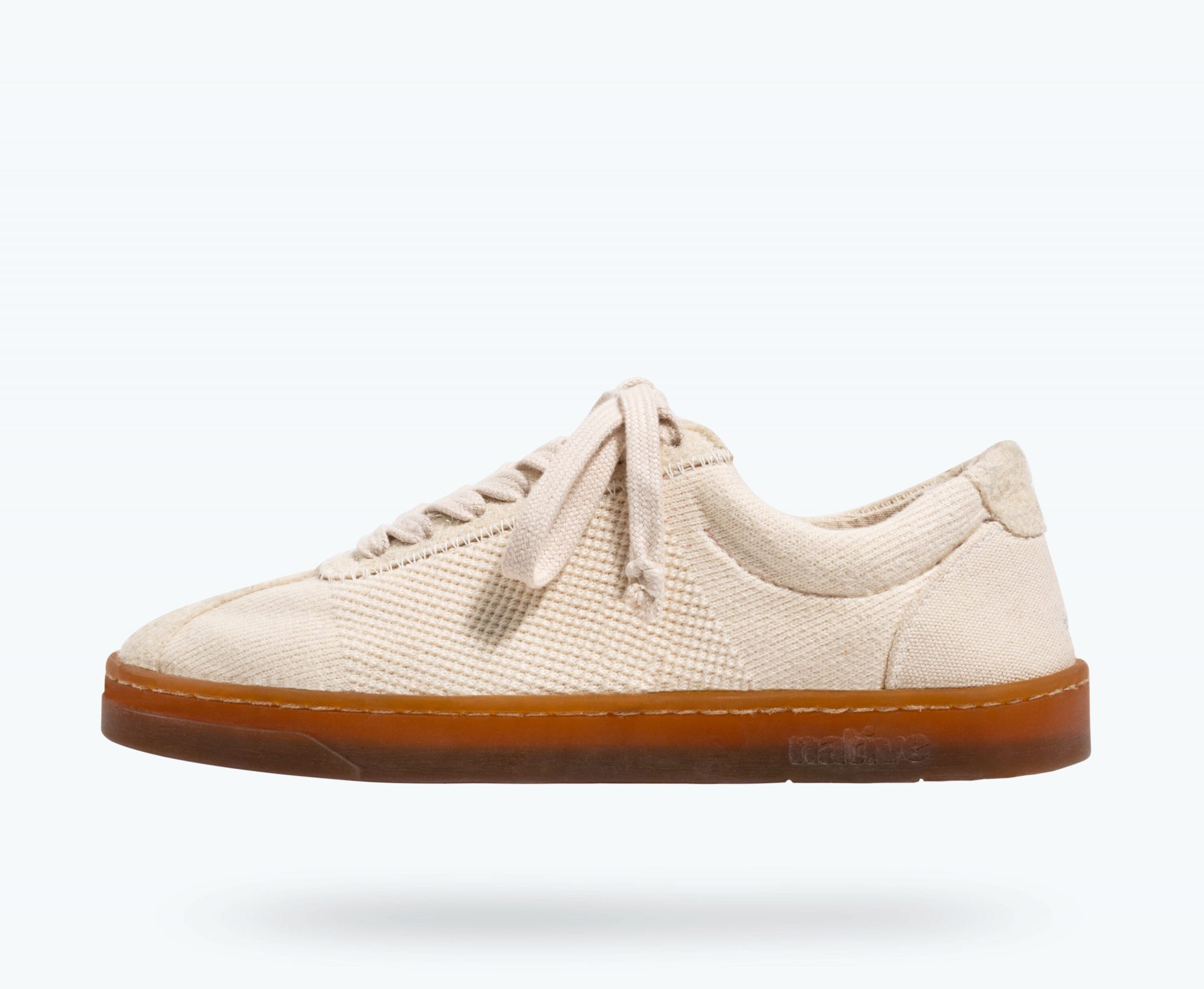 Native Plant Shoe
200
Shop it
Native Shoes
The Plant Shoe from Native is made singularly from plant-based components and totally animal-free design.  The sneaker is comprised of all plant-derived parts—a pineapple leaf and cotton upper, hemp and olive oil stitchwork, kenaf and corn midsole, and natural latex outsole—all striving in combination to provide timeless style and a sustainable endgame.
12. Avre
Energee Canyon Clay
145
Shop it
Avre
Each Avre shoe is knitted with fibers created from recycled P.E.T plastic from 8-10 water bottles at the same manufacturer as Rothy's. By using recycled threads, the brand is able to aid in protecting the ocean, decrease waste in landfills, and assist in improving air quality. The packaging is just as important as the shoe and even their boxes are made of recycled materials. Ten percent of the proceeds from each pair of Avre shoes are donated to Oceana and Girls In Tech.
13. Able
Able is a lifestyle brand that works to ending poverty by providing economic opportunity for women across the world. Another reason to buy these? Snakeskin prints and mules are two things you'll be seeing a lot of during these transitional months.