7 Sustainable Lingerie Brands You Can Try on for Size
Sustainable skivvies? Yes, please! We're here for helping the planet, one bra or pair of panties at a time.
The product recommendations in this post are recommendations by the writer and/or expert(s) interviewed and do not contain affiliate links. Meaning: If you use these links to buy something, we will not earn a commission.
Sustainability is a big buzzword in fashion these days, so it comes as no surprise that would trickle down to our under layers. When you find out that the apparel industry generates 17-million tons of textile waste each and every year, according to the Environmental Protection Agency, it certainly makes you want to stand up (or in this case, strip down) and take action.
Case in point: my friend, the late Kathleen Kirkwood, started the B.R.A Recycling program, in which foam pads from bras are recycled into carpet padding, and metal from underwires get stored and then sold as scraps. Bra brand SOMA has collected and repurposed more than 2-million bras over the last two years in its bra recycling program.
But other brands also understood the assignment. They knew that something had to be done before it reached that point. Synthetic fabrics like nylon, polyester and Lycra take 20 years to 200 years (or more!) to break down, and polyester and nylon (a common fabric for bras and underwear) are "literally made from fossil fuels, which contribute to global greenhouse gas emissions," making them seriously unsustainable, explains fashion sustainability expert Emily K. Schwartz. 
RELATED: 30 Best Zodiac Tattoo Ideas
Need any more reason to shop ethically when it comes to lingerie? Here are 7 brands that are helping you stay friendly to Mother Earth. While they won't contribute to global warming, they may help you heat things up the bedroom. And plus, what's hotter than saving the planet?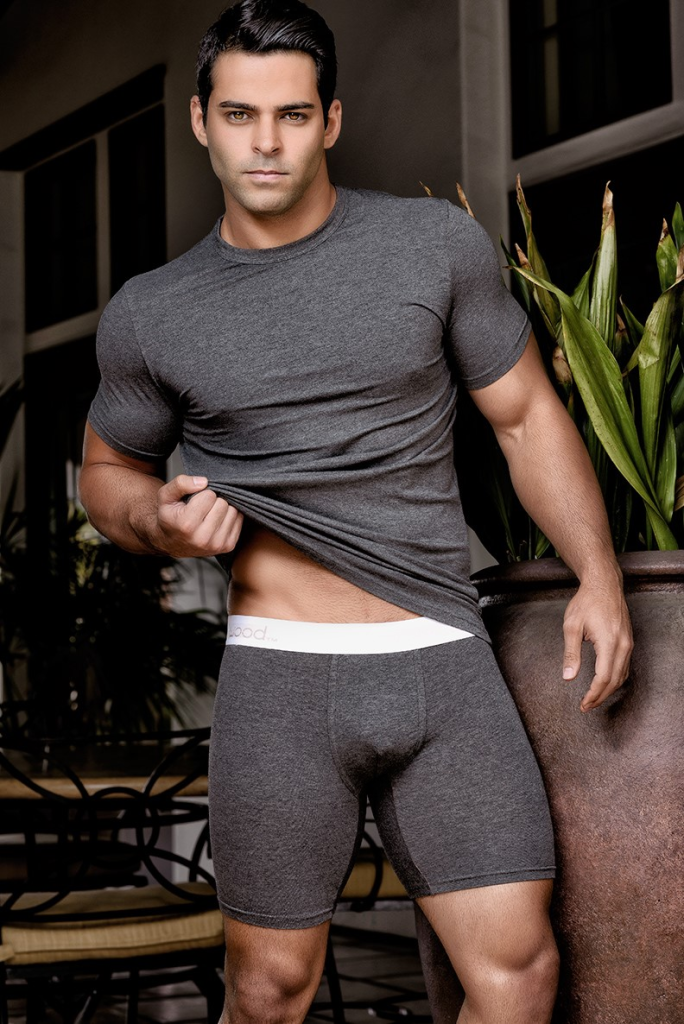 So this one's for the guys, but he'll love it if you pick him up this earth-friendly gift. Wood's premium cotton modal blend fabric is incredibly soft and super functional, from its classic boxer briefs styles to its loungewear and pajama pants. And while you may think it's a play on words (it is), the name is also derived from the fact that the fabric is comprised of sustainable wood fibers. 
The female-owned brand has also partnered with One Tree Planted. For every item sold, a tree is planted and the brand has also taken the 1% Pledge for the Planet.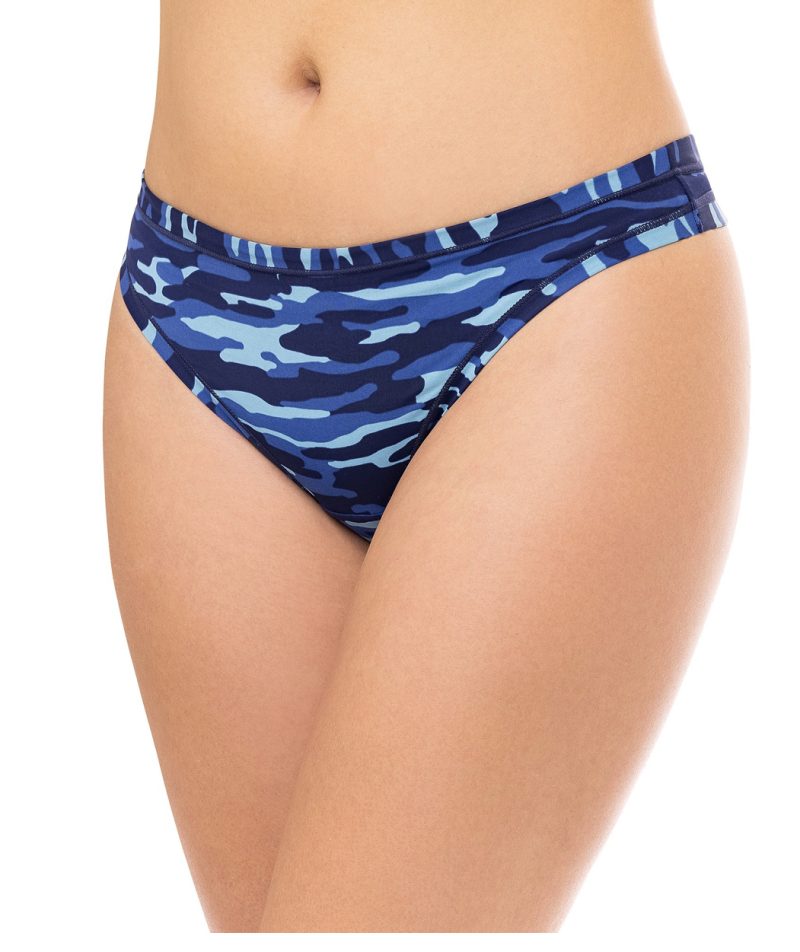 It's a misconception that eco-friendly clothes have to be expensive. Kindly is an intimate-apparel brand available exclusively in Walmart stores nationwide, featuring bras and panties all under $20 — meaning you never have to choose between planet and price.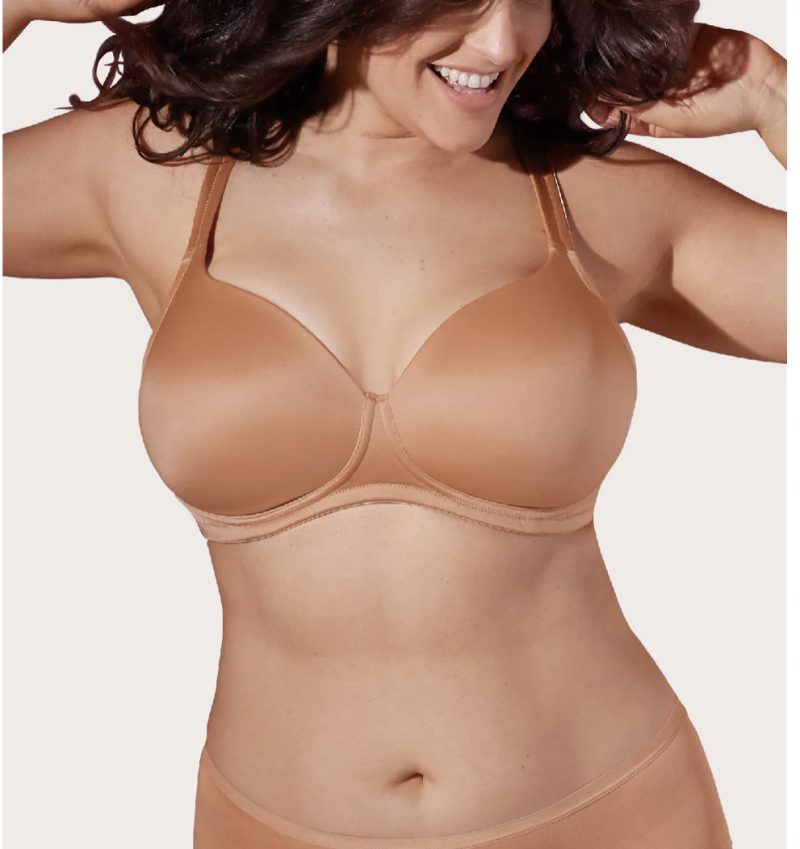 Vibrant Body Company is revolutionizing intimates with non-toxic fabrics that fit well plus make you feel like you don't want to rip your bra off at the end of the day. Its Certified Clean First Layer™ bras, underwear and tanks are supportive, seamless, comfortable and seriously dedicated to clean materials.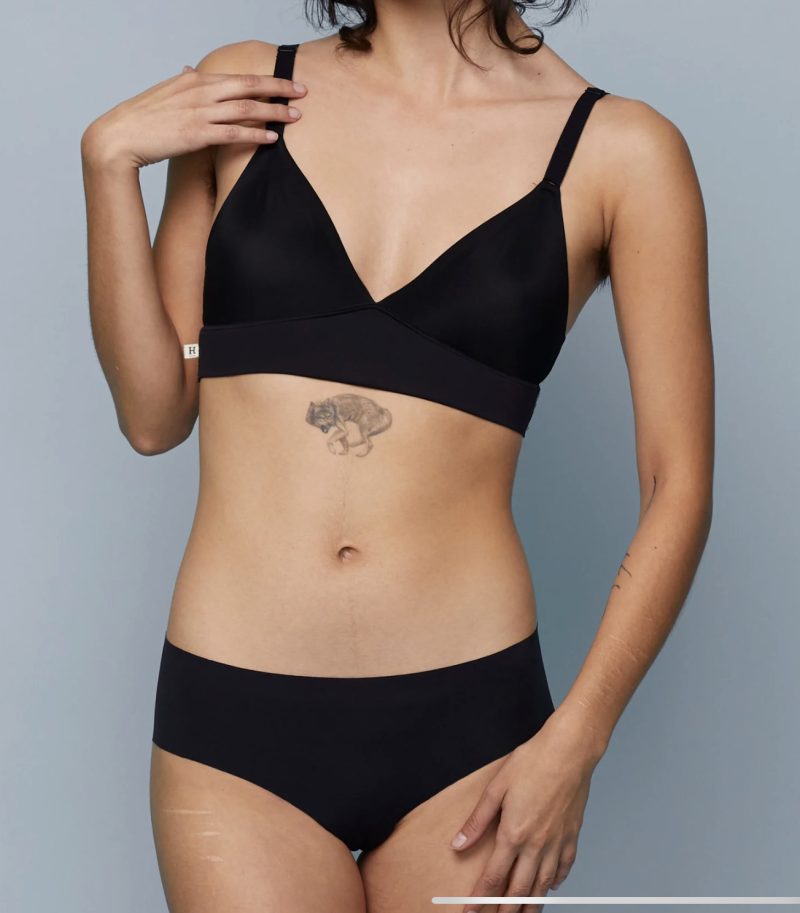 This female-founded brand has a message — and a conscience. We love their collaborations with various charitable organizations and bras emblazoned with sayings like "f*ck your laws" and "know your worth." While the brand itself doesn't use sustainable fabrics, it does have a bra recycling program where it has recycled more than 50,000 bras since its inception.
This UK-based brand gives us so many reasons to love it. Number one, it caters to D-Cups and above (as so many do not). Secondly, it offers an entire eco-friendly collection and uses fabrics made from recycled yarns. It even has a commitment to sustainability pledge on its website, explaining that while major strides have been made, they still have a long way to go, but have taken other steps to be more earth-friendly including making their bras in small batches to prevent excess, donating what isn't sold, minimizing packaging, and ensuring the factories they use meet ethical trade standards.
Bamboo viscose is the super soft and stretchy material that makes Boody's bras also eco-conscious. Their collection of simple and cozy pull-on styles give gentle support, without any clasps, wires or hardware. It's a great way to feel supported, while supporting the planet too. As a bonus, bamboo is also known to have a cooling effect so if you're a person who tends to run hot (hello, boob sweat), then this is a perfect choice for you.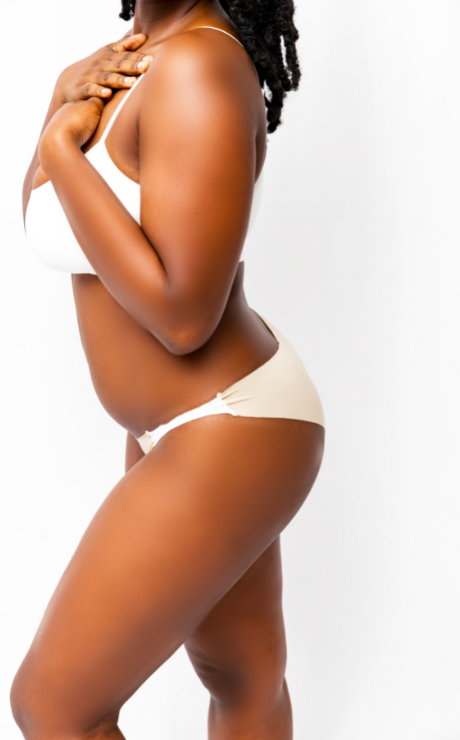 You might think disposable underwear would be worse for the environment — but in the case of Ohhs, it's actually sustainable and fully biodegradable! Like so many women, Patricia Kayanga had unpredictable periods.

She found herself in many situations (at work, school, and out with friends) where she needed a change of underwear. She needed a convenient solution besides looking for the closest store or pulling out her trusted ziplock bag of underwear.
Thus Ohhs was born. They're individually packaged, and seamless too. For every panty sold, the brand donates a pair to local women's shelters and 5% of profits are donated to organizations aiding in similar initiatives as Ohhs. 
Jené Luciani Sena is an accredited journalist and internationally-renowned bestselling author, regularly seen on national TV outlets such as Access Daily, Today and Dr Oz. Touted as one of Woman's World Magazine's "Ultimate Experts," she's a TEDTalk speaker and a busy Mom of 4.
Read more