A suspect has been arrested in the Tampa serial killings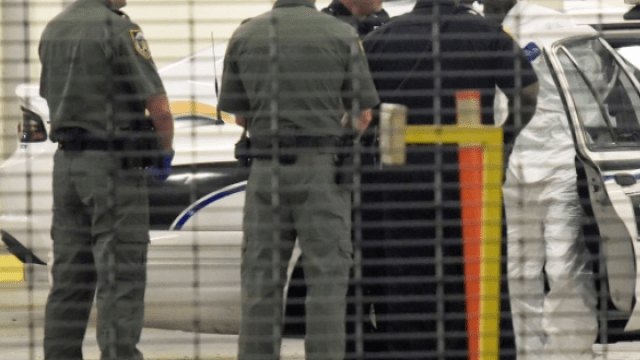 On October 24th, we reported on a possible serial killer stalking Tampa's Seminole Heights neighborhood. Now, after a nearly two-month search, police have arrested a suspect believed to be responsible for the four seemingly random murders.
During a press conference on Tuesday, November 28th, Tampa Police Chief Brian Dugan announced that police had arrested 24-year-old Howell "Trai" Emanuel Donaldson III. Donaldson faces four counts of first-degree murder.
The four victims targeted during the 51-day murder spree were shot and killed while carrying out normal daily activities. The only thing the victims had in common was the fact that they were walking alone at night when gunned down.
Benjamin Mitchell, 22, was shot on October 9th while at a Seminole Heights bus stop. Monica Hoffa, 32, Anthony Naiboa, 20, and Ronald Felton, 60, were also shot within the same half-mile area in Seminole Heights between October 11th and November 14th.
On Tuesday, November 28th, police received a tip from an employee at a local McDonald's who claimed Donaldson, her former coworker, had a gun. According to The Tampa Bay Times, Donaldson supposedly asked the McDonald's manager to hold his fully-loaded semiautomatic pistol for him while he ran a quick errand. Luckily, a police officer was sitting in the fast food restaurant at the time and was alerted to the situation. Backup was immediately called to the scene.
CNN reported that Dugan stated on Wednesday, November 29th, "We've had other guns, but we knew this was the one." Investigators are now trying to ascertain Donaldson's motive for the murders.
"The real goal is to let the people of Seminole Heights be able to get a good night's sleep," Dugan stated during a late-night press conference on Tuesday, November 28th. "It's been 51 days that they've been terrorized in their neighborhood and it is about letting these families know that we're going to bring this person to justice, and letting this neighborhood get some rest."
After living in fear for almost two months, the residents of Seminole Heights can breathe a sigh of relief. As residents heal, police and investigators will begin the judicial process.