The Surviving R. Kelly: Part 2 trailer focuses on everything that's happened since the powerful first documentary
"I know the names of 48 women whose lives Kelly has ruined," journalist Jim DeRogatis says in the trailer for Lifetime's upcoming Surviving R. Kelly Part II: The Reckoning. "48 women can't be lying." After Lifetime aired the award-winning documentary series detailing how disgraced R&B star R. Kelly—whose legal name is Robert Kelly—groomed, abused, and permanently affected the lives of countless women, the network plans to drop a followup series capturing the aftermath of the Surviving R. Kelly's debut.
When the series first aired in January 2019, it made waves in the media and across the world. For many people, despite women and girls speaking out for years, it was the first time they became fully aware of the number of women affected by R. Kelly and the extent of horrors they survived.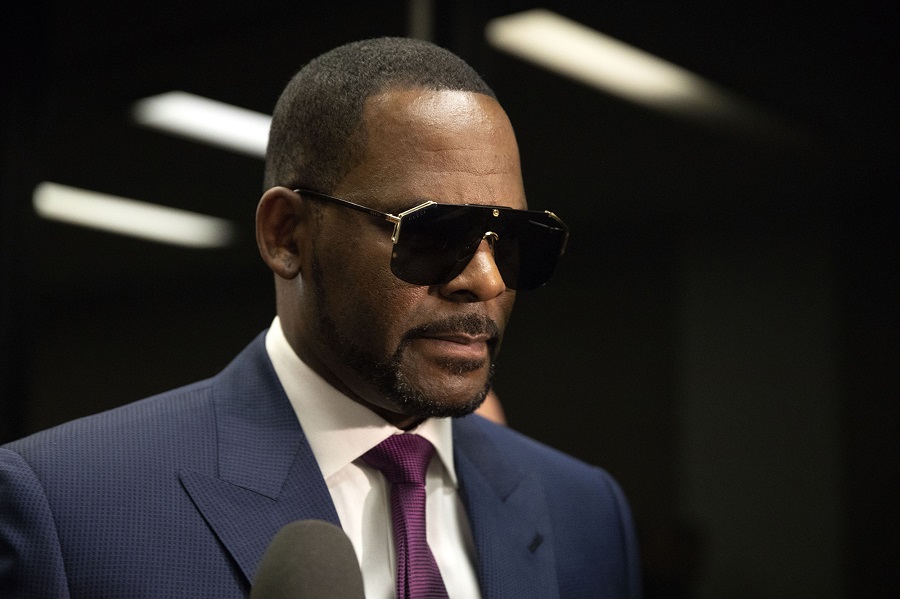 In the documentary, Kelly's ex-wife Andrea Kelly said she was physically abused during their marriage. Jovante Cunningham reported seeing Kelly partake in sexual acts with then-15-year-old singer Aaliyah. Lisa Van Allen was part of group sex acts with Kelly when she was only 17. And the list, unfortunately, goes on.
Since the original docuseries aired, so much has happened. Before ultimately being arrested and charged with possession of child pornography, enticing a minor, racketeering, and transporting minors across state lines, among other crimes on a list of 38 total charges, Kelly flipped out during an interview with Gayle King, and record label RCA dropped him.
"When you start messing with somebody's money," a survivor states in the trailer, "crazy jumps out."
The Reckoning also contains a brand-new interview with Dominique Gardner, Kelly's "ex-girlfriend," who reunited with her family at the end of the first series after spending nine years in Kelly's grip.
We thought we heard the worst from Kelly's survivors, but after Kelly's arrest, which happened in direct response to the Lifetime documentary, these women have since suffered public backlash for coming forward with their stories and have even received death threats. We'll hear about all of this and more in the upcoming series, which airs on January 2nd, 2020 at 9 p.m. EST.
Just like the first series, Surviving R. Kelly Part II: The Reckoning will give survivors a platform to speak publicly about the horrors they endured so that Kelly can finally receive the punishment he deserves.