A surprising amount of people are grumpy about the holiday season — and here's what they hate the most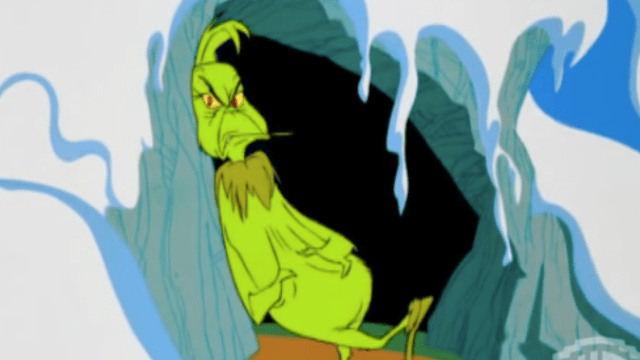 We love holiday spirit and everything that goes with it — from baking Christmas cookies to decorating the tree. Yet, not everyone is so full of Christmas cheer in America. According to a survey from Gifts.com, lots of people in the U.S. feel grumpy about holiday activities. While we may not have the same Grinch-like feelings about the holidays as the 2,000 people surveyed, we do get where they're coming from.
If you are a person who feels forced to get festive, then you'll appreciate what makes the people who answered the survey feel the most miserable at Christmastime.
And actually, the activity that people hate the most isn't that surprising as it happens to be shopping for presents. Over half the respondents — 53% — said they disliked it.
What is surprising though is that many people also don't even like RECEIVING presents. Sure, we get that shopping in crowds is stressful, but why in the name of Santa Claus do 34% of people not like receiving gifts?!
Apparently, it's the older population who doesn't like getting presents. 40% of the respondents over 55 years old said they don't like it.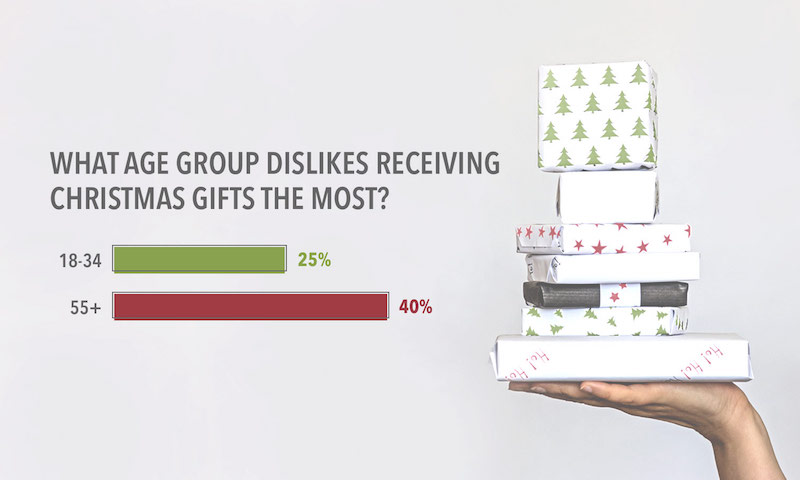 That same group isn't overly thrilled with shopping either — with 65% of 55-64 year olds saying they don't enjoy Christmas shopping.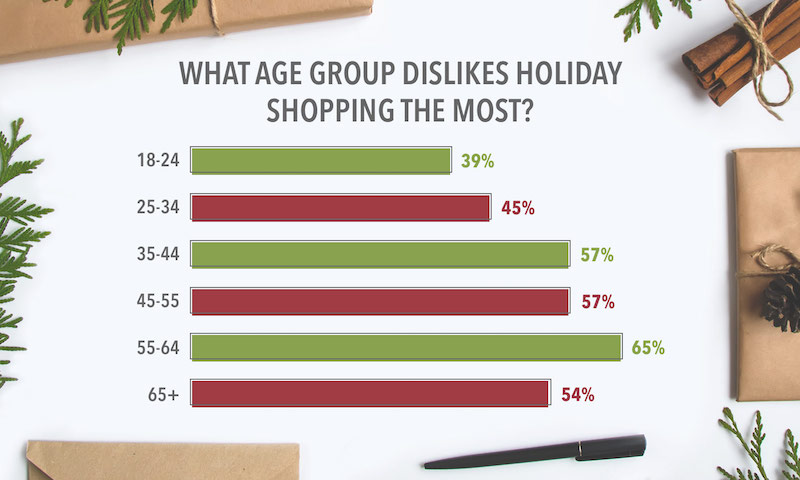 Well, at least their views on shopping for gifts and getting gifts are pretty consistent, right??
The survey also evaluated how regions of the U.S. feel about the holidays. The West is the most like Dr. Seuss' Grinch since they dislike everything about Christmas the most. The Northeast is most like Charles Dickens' Ebenezer Scrooge since they like receiving gifts the most, but don't like shopping for them.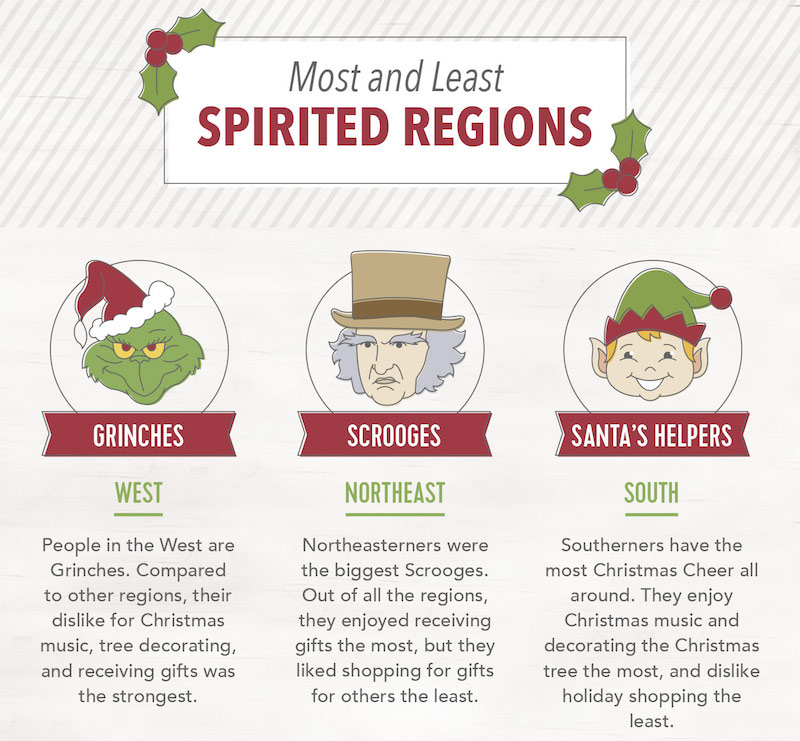 But let's stop focusing on the negative and focus on the positive with the region that has the most overall Christmas cheer — the South. According to the survey, they minded Christmas shopping the least and enjoyed decorating the Christmas tree and listening to holiday music the most.
That's the Christmas spirit we at HelloGiggles like to hear!
While we'll probably always love all things Christmas (and holidays in general), we understand how the stress of the holidays can get people down. Next time you're out buying gifts, maybe it will be some consolation to know that at least half the people who are out there with you probably aren't in the best mood either. So offer a friendly smile and buck up since Christmas comes but once a year!