My mom surprised me with a J.Lo hair makeover, and here's how you can easily recreate it
As a huge Jennifer Lopez fan, I was excited to learn that my mom surprised me with a J.Lo hairstyle makeover. However, she didn't just get any rando to style my hair. My mom called in the big guns and brought in J.Lo's go-to hairstylist Chris Appleton, who is also the Color Wow Global Artistic Director.
Here's the thing: my love for J.Lo runs deep. I grew up watching her play Selena Quintanilla in the movie Selena, and have followed her career ever since. When I started working at HelloGiggles, I jumped at any chance I got to create beauty looks inspired by the pop star. I not only copied her makeup from her iconic video "Jenny From the Block," but I was lucky enough try her makeup collection with Inglot Cosmetics before it launched, and it felt like a dream come true.
So getting a makeover with Jennifer Lopez's go-to hairstylist was really special to me.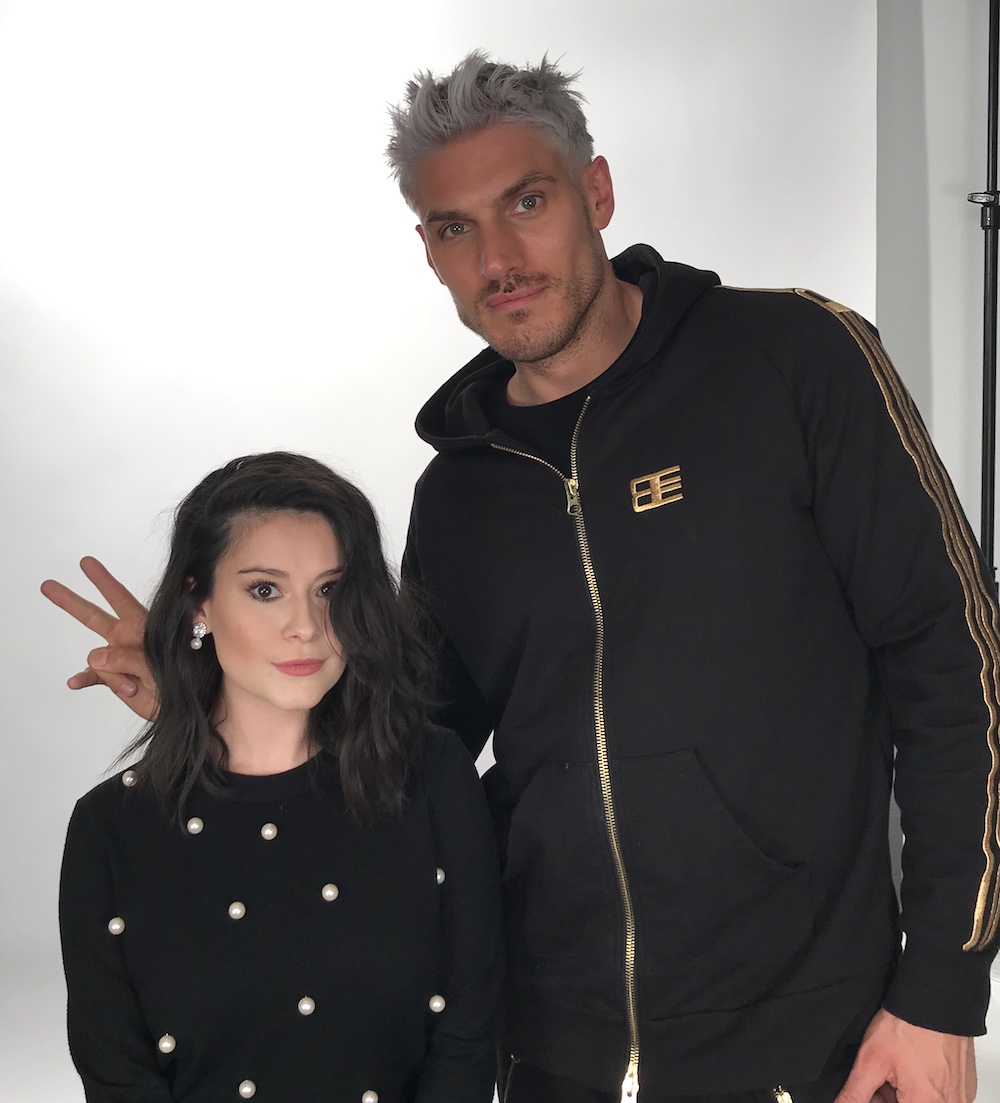 *Insert 10 crying emojis.
But back to the hair makeover. Since I have a long bob and the "Dinero" singer has opted for long hair extensions lately, Chris gave me tousled and voluminous waves similar to Jennifer's when she has short hair. It's still a very classic J.Lo 'do, and according to Chris, this hairstyle is very much on trend. The best part? It's a hair look that us normals can easily recreate.
So whether you're a J.Lo fan like me or just want voluminous hair this summer, HelloGiggles has you covered. Because not only did we capture the hair makeover on camera, but Chris broke down the steps for how to copy Jennifer's signature wavy hairstyle.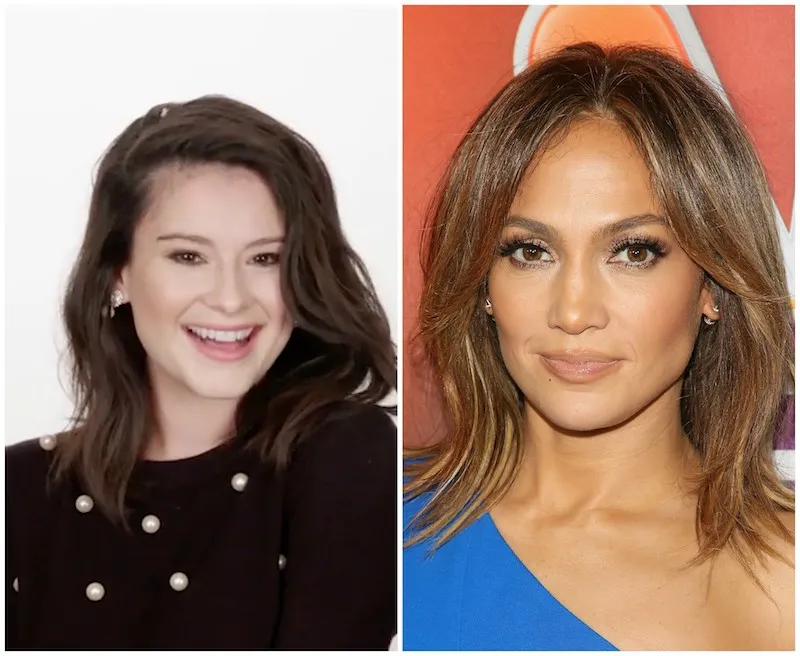 Tbh, I'm constantly trying to get sexy tousled waves, but somehow my hair looks messy like a lion's mane, so I'm hashtag #blessed that Chris shared his styling tips and tricks. So let's get started shall, we?
To start, Chris wanted to get rid of my "fiber flat finish" (his words not mine) to give my hair some much-needed volume.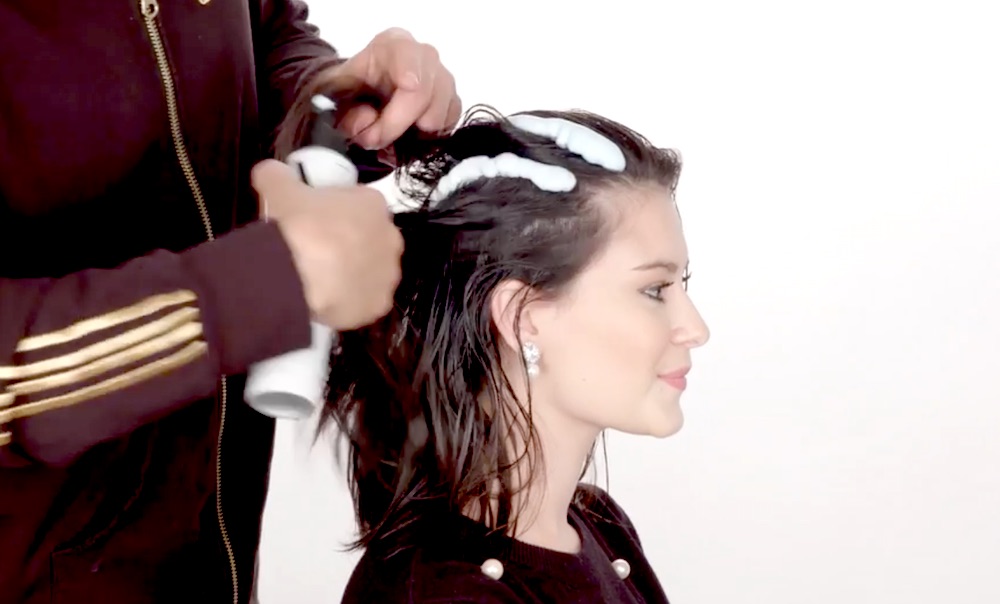 To build up volume at the root of my hair, Chris used Color Wow's Brass Banned Mousse for Dark Hair ($24). Instead of spraying the mousse formula into his hand, he used the product's applicator and sprayed it directly to the root of my hair — starting from the top of my head and moving the product down to the left and right side. He then combed the product through. Chris tells HG that he used this specific product because not only does it give your hair full body volume, but its tinted blue color hides any brassiness in the hair.
To make sure my hair kept its volume, Chris used a texturizing spray.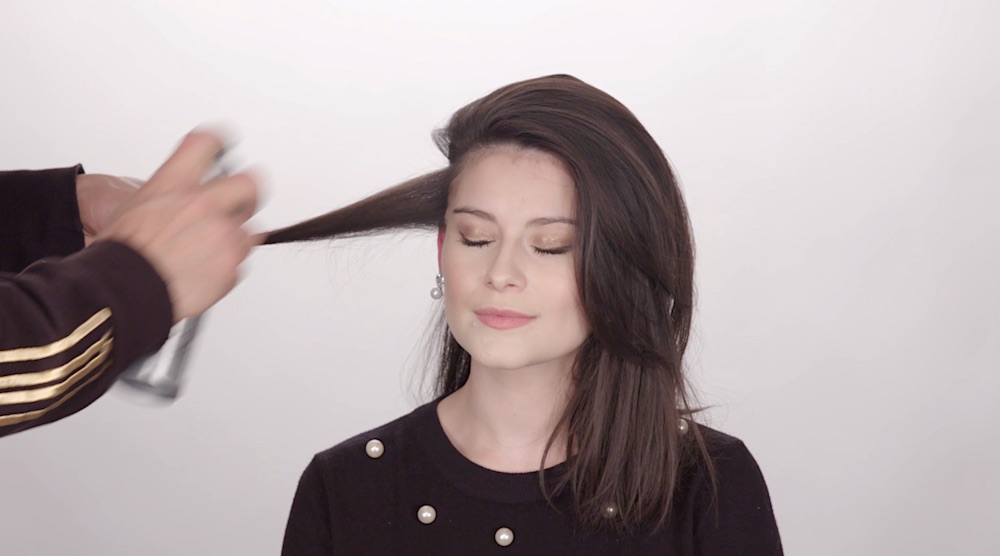 After blow-drying my hair so that the mousse would stick to it, he then sectioned my hair and sprayed each part with the Color Wow Style on Steriods Texturizing Spray ($24). After, he used his flat iron to curl my hair.
But instead of twisting the flat iron to create a curl, he "rocked it back" and shaped it into a wave. "What you'll want to do is follow a shape of an 'S,'" Chris tells HG. You'll want to keep repeating this process until you've styled your entire head. Since it's going to take a while, might as well create a J.Lo playlist.
Because we can't enough volume (both Chris and I feel this way), he finished off my 'do with the texturizing spray.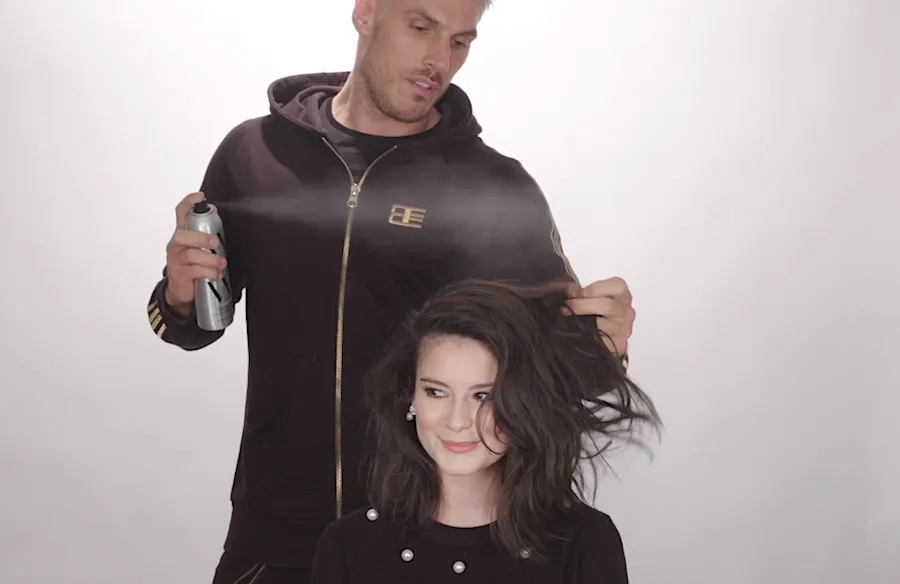 In this case, more is more. So to keep my volume intact, Chris sprayed Color Wow's texturizing spray all over and ran his fingers through my hair to give it a more tousled finish. He tells us that the key to creating a sexy, live-in finish is by using the right foundation.
My reaction when I saw my hairstyle.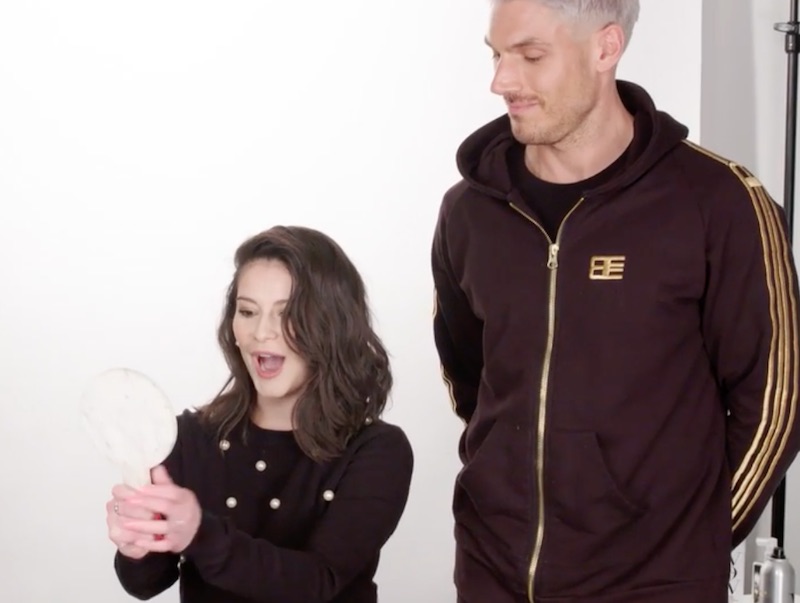 To see the full tutorial for recreating this hairstyle and to see how my mom surprised me, watch our video below:
[tempo-video id="5781428845001″ account="4607804089001″]
The great thing about Chris's tips and hairstyling tricks is that he kept everything simple. He only used two styling products, a blow dryer, and a flat iron. So you don't need a glam squad to get J.Lo's look (although that would be nice). You can easily recreate it at home.