This surfing pig will be your latest Instagram pet obsession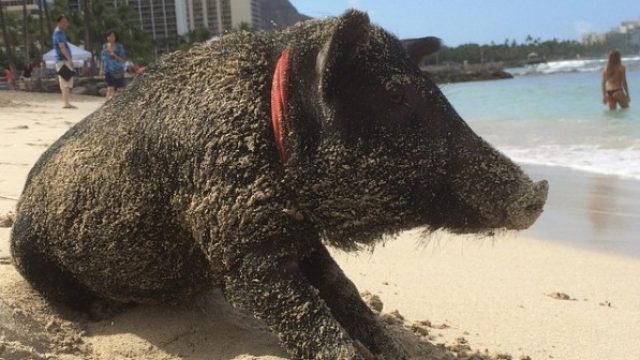 We can tell you one thing — we absolutely LOVE and adore all animals over here, especially those with cool talents like trust-falling, balancing any and everything on their head, etc. And while these are all really impressive things for animals to do, let us introduce you to an animal who can do things more impressively than most humans can.
Kama is a pig that hails all the way from Hawaii and when his owner went to the local beach to catch some waves, Kama followed him into the water. The rest is basically cute Instagram history.
Here he is, just casually riding a wave better than most humans can.
Life must be tough living on the beach! Kama is a lucky pig!
OH MY GOD LOOK AT HIM IN ACTION. This is SO impressive.
LOL this is so insane. We can't get over how chill he is on that board.
He's even a super strong swimmer!
Kama is cooler than we'll ever be!
What a happy looking guy! We're obsessed!