Supreme's latest collection is making us miss Obama even more
Streetwear has a new muse and it's hitting us right in the feels. As if we weren't already missing former president Barack Obama, streetwear giant Supreme is paying homage to the 44th president in their newest collection.
Supreme's S/S '17 collection has more than its fair share of standouts. (There's a Sade tee that we're literally salivating over.) As with any other collection, this drop will most likely sell out, instantly leaving many at the mercy of resellers or left to camp out at one of the brand's mere 10 boutiques worldwide.
It's not the price, but the exclusivity that makes nearly every Supreme item so hard to nab and we're willing to bet that their Obama anorak and pants will be no exception.
The cotton twill anorak will be available in olive and maroon West African-inspired prints with Adinkra symbols.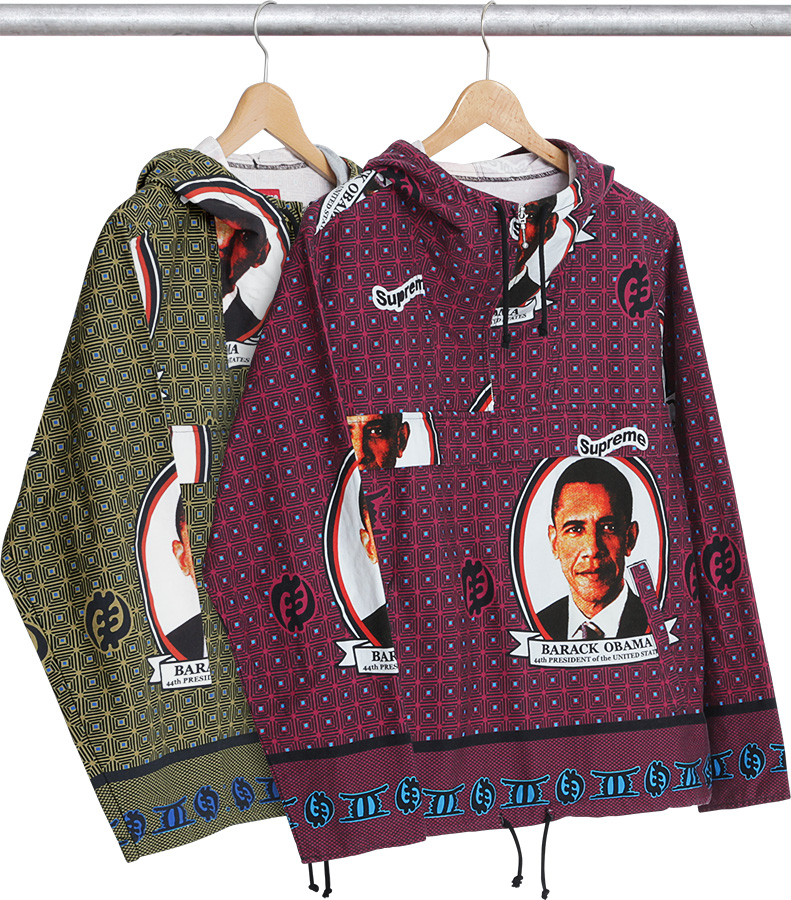 Decisions, decisions…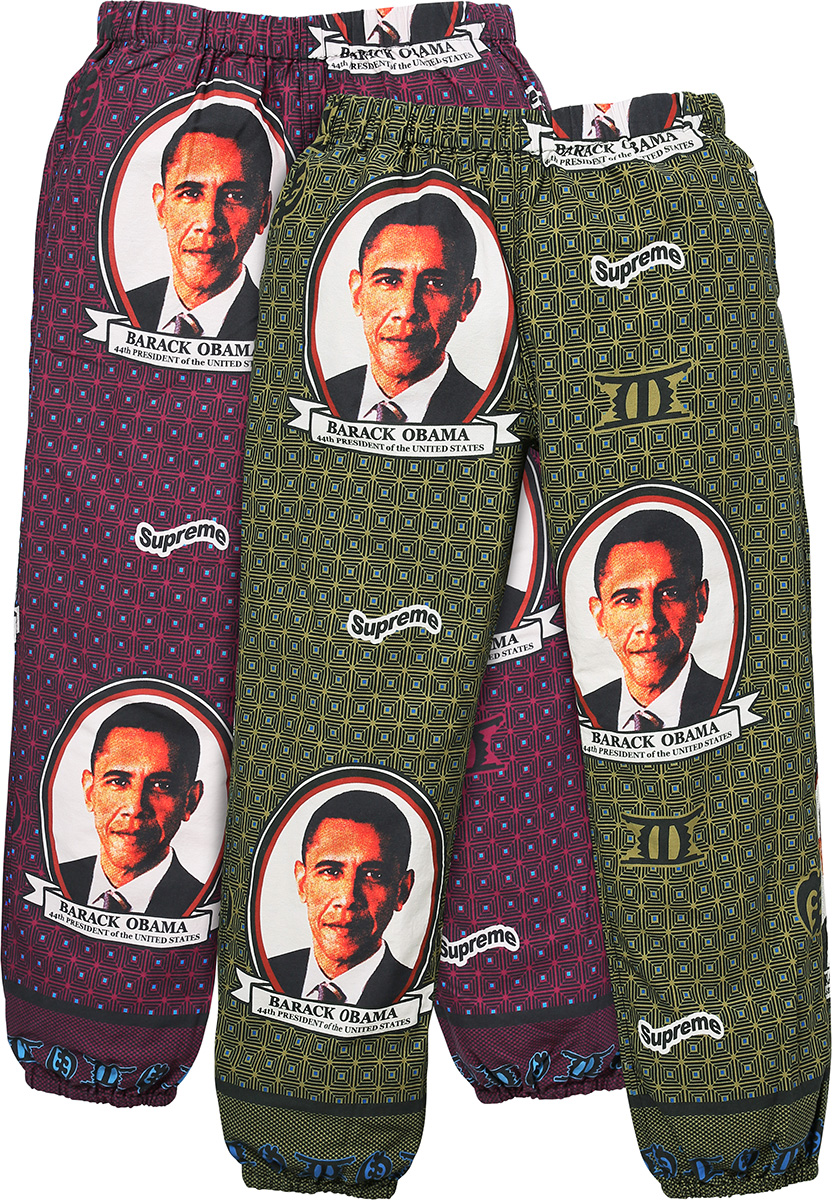 Supreme isn't the only streetwear brand that's been showing love to Obama. DBM recently released a "Thank You Obama" collection that broke the internet.
Modeled by three-time Grammy award winner Chance the Rapper, the collection featured tees, tanks, hoodies, and jerseys honoring the former first family.
Even Malia was included in the collection…
…with a subtle message of approval.
The first wave of Supreme's S/S 17 collection drops February 16th in London, LA, NY, and Paris, while stores in Japan can expect a February 18th release. The online shop will reopen on February 23rd although it is not yet confirmed if the Obama anorak and pants will be included in the first roll out from the collection.
As for DBM's Thank You Obama collection, head to their site to add your name to the mailing list to be notified should they choose to restock.
https://www.instagram.com/p/BQWPrkOADS1
We miss you, Baracky!