Anthony Kennedy is retiring from the Supreme Court, and this is why liberals are rightfully scared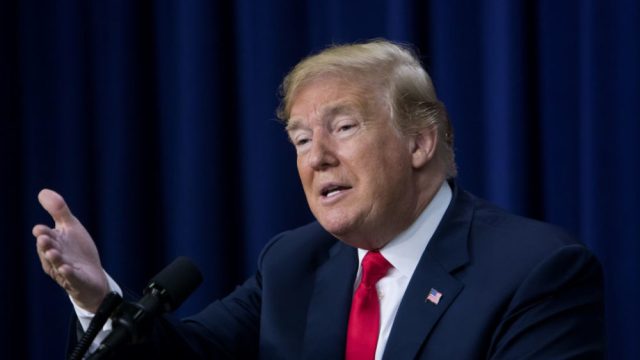 The Supreme Court has been key in enabling new conservative policies during Donald Trump's time in office. Just yesterday, June 26th, SCOTUS voted to uphold Trump's travel ban. Now, Supreme Court Justice Anthony Kennedy has announced that he will be retiring, paving the way for Trump to choose a replacement that will likely make the Supreme Court — and therefore its rulings — more conservative for decades to come. This will also be the second Supreme Court nomination in Trump's less than two years in office (the first being staunchly conservative Neil Gorsuch).
NBC News reported today that 82-year-old justice Kennedy will be leaving his position on July 31st after decades of service. Kennedy was the last truly moderate judge on the court. Although he was a fierce defender of gun rights, he also voted to legalize same-sex marriage in 2015 and even authored the court's majority opinion. In a statement issued after his retirement announcement, the White House wrote that Kennedy's "words left an indelible mark not only on this generation, but on the fabric of American history."
Perhaps most significantly, Kennedy's retirement leads many to wonder whether the court's landmark abortion ruling in Roe v. Wade will remain intact.According to CNN, shortly after Trump was elected, he pledged to appoint pro-life justices, hinting that Roe could be overturned. As Vox.com notes, the court would have to wait for Roe to be challenged in court before overturning it, but the danger is still potentially very real with another Trump appointee on the bench.
In 2015, then-presidential candidate Hillary Clinton cautioned her followers about Trump's ability to make multiple appointments.
We may not yet know who Trump will choose to succeed Kennedy, but it's already clear that Kennedy's retirement could have repercussions for years to come.