"Supernatural's" Jensen Ackles shared the first picture of his five-week-old twins, and it's too cute for words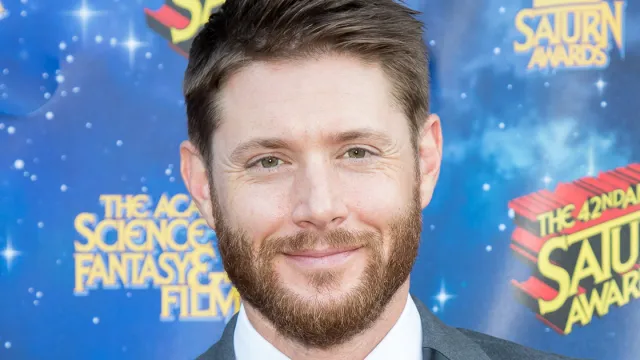 We love seeing baby pictures, and now Jensen Ackles has shared the first picture of his five-week-old twins and it's a family picture that's almost too cute for words.
The Supernatural actor announced last year that he was expecting twins, and in December his announced that he was the father to two beautiful new babies, Zeppelin Bram and Arrow Rhodes (the greatest baby names EVER). Ackles and his wife, Danneel Harris Ackles, already have one lovely child together, 3-year-old daughter Justice Jay.
Now Jensen and Danneel have shared the first picture of their now larger family and it's the perfect pile of family love.
Taking to Instagram, Jensen shared a picture of the Ackles clan looking pretty cosy and comfy together while lying on the floor. The black and white photograph sees the 38-year-old actor multi-tasking too, as he appears to be bottle feeding both Zeppelin and Arrow together at the same time. Mad skillz.
"#family #happy2017 #spnfamily," he captioned the family picture.
Also in shot are his wife Danneel and their daughter Justice Jay, and we have to say they look so happy that it's practically bringing a tear to our eyes.
Ackles announced that the twins had been born in a similar humorous fashion. Utilizing Instagram again, he shared a picture of Thing 1 and Thing 2 from The Cat in the Hat. 
"Danneel, JJ and I are excited to announce the birth of our twins Zeppelin Bram and Arrow Rhodes. They were born early yesterday morning.Everyone is doing great! #twinning," he wrote on Instagram.
Despite being the father to two newborn babies, however, it seems that Jensen Ackles' career shows no signs of slowing down. Indeed, the star's show Supernatural was just re-commissioned for a 13th (!) season on The CW.
Tbh, we're just so happy for Jensen, Danneel, Justice Jay,  Zeppelin Bram, and Arrow Rhodes. They look like the sweetest family ever and we're glad that they're all settling into their new lives together. Hopefully we'll get to see more cute pictures soon, too!