Here are the "Supernatural" cast's theories on how the show should end
Supernatural was just renewed for its 12th season, making it the longest running show in CW's history. . . so clearly, it won't be ending anytime soon. However, stars Jared Padalecki and Jensen Ackles *have* given a bit of thought to how they'd like the Winchester brothers to bid their adieus — and those answers have evolved over the course of the show.
At first, Jensen thought Supernatural would end with the world ending — on the show, that is (although we have a feeling some Supernatural fans would feel like *their* world was ending). "If you'd asked me season 1, I would've thought that it would've been the apocalypse. But then again, you can't end the TV show with the worst thing happening," he told Entertainment Weekly. "As we've evolved, I think that there's different roads that the show could certainly go down that would be interesting. I think we've taken some really good turns."
Jared explained that he had hoped Supernatural's ending would be pretty ~mysterious~. . . and based on one of his fave movies. "It's changed a lot over time," he explained. "Part of me, loving Butch Cassidy and the Sundance Kid, always thought it'd be great to see the boys against insurmountable odds and to freeze-frame on them and just hear stuff in the background. You don't know if they die, you don't know if they live, but you know that they're going to go out in a blaze of glory."
Wait. DIE?!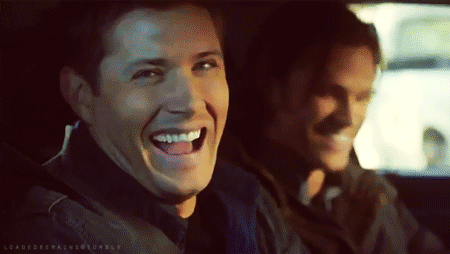 However, his feelings, too, changed over time. He told EW:
But Jared Padalecki and Jensen Ackles are sure about one thing. "The boys can't stop fighting," Jared told EW. "As long as they're alive, they're not going to stop fighting. We're going to have to see them continue to do good together. I think that's what's the most important part."
As long as they're alive?! Our hearts just stopped at the thought of one of the Winchester brothers dying, TBH. But Jensen thinks it's a possibility. "It's either going to end tragic or it's going to end not tragic, and I can kind of make an argument for both," he said. "I don't really know where it's going to go. I always thought Dean would make the ultimate sacrifice for his brother. I guess if I had to choose something, that's probably what I would choose."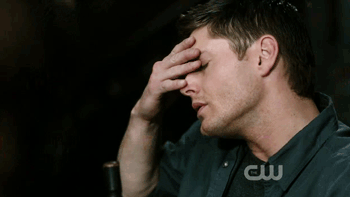 Let's just not focus on Supernatural's ending, shall we? We're getting too emotional over here.