Supergirl just made history by casting TV's first transgender superhero, and we're cheering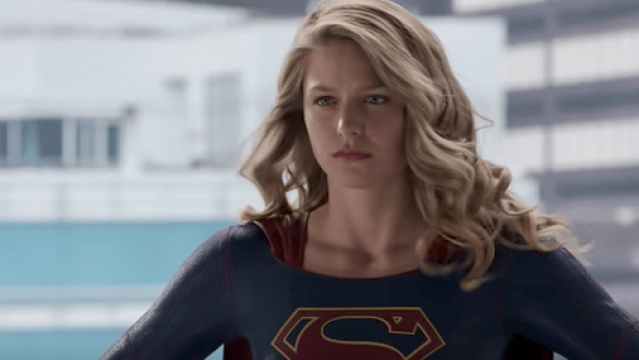 Just when you thought the CW's Supergirl couldn't get any cooler, the show just did. On Saturday, July 21st, during the show's panel at San Diego Comic-Con 2018, producers announced some big casting news: Supergirl cast TV's first transgender superhero for the show's upcoming fourth season.
The role went to transgender actress and activist Nicole Maines, who previously starred in Royal Pains. Maines will play Nia Nal, Entertainment Weekly reports, who is a new member of CatCo's reporting team.
"She has this ferocious drive to protect people and to fight against discrimination and hatred," Maines said during the Comic-Con panel, Entertainment Weekly reports. "She's the superhero we need right now."
Back in May, news broke that Supergirl was casting a transgender actor for the character. Since then, fans have been anxiously awaiting the casting announcement. Now that Maines officially has the role, TV's first transgender superhero is more real than ever before. Maines herself hasn't even fully wrapped her head around receiving the role. In an interview with Variety at Comic-Con, the actress said, "It feels fitting to say with great power, comes great responsibility. I'm nervous because I want to do it right."
The casting call for Nia Nal made the role sound pretty intense, but something tells us Maines will be up for the challenge. As The Mary Sue reported back in May, Supergirl producers described the role as "a confident, wunderkind of a fashionista. Once a political speechwriter, Nia is the newest addition to the CatCo investigative reporting team. With her she brings a sparkling wit and biting humor but under that banter-y, chic facade, lays a soulful young woman who has much to offer the world."
Supergirl already has so many inspiring female characters, and Maines will definitely become an asset to the group by providing some much needed non-cisgender diversity.
Nia Nal sounds like an awesome addition to the CatCo team, but Maines might just become the real television hero.
"We can be whoever we want, we can do whatever we want, we can be superheroes, because in many ways we are," Maines told Variety. She continued: "We've had trans representation in television for a while but it hasn't been the right representation."
Nura Nal, a.k.a. Dream Girl, definitely sounds like the right kind of representation, and we couldn't be happier. To emphasize: having a trans actress playing a trans character — a trans superhero — gives the CW's Arrowverse much-needed diversity.
Greg Berlanti, the creator of CW's Arrowverse (of which Supergirl is a part) spoke about that topic at a DC Comics event last January.
"We don't have an active trans character across the shows, you know. And we had a trans actress playing a trans character in a show I did that was not a superhero show, eleven years ago. And so I still feel behind the times every day on that issue," Berlanti said.
At least they're catching up to speed now.
Supergirl's fourth season premieres on the CW on October 14th. If you're not caught up, now's the time to binge-watch the first three seasons. Because Season 4, featuring Maines, will be necessary viewing.