So THESE are the super stunning lip kits coming to Kylie Cosmetics in October
Immediately after her surprise announcement of the new pink-hued lip kit Smile, which will help support children in need of cleft surgery, Kylie has teased two new fall lip kits set to launch October 12th.
::sigh:: These epic makeup releases will be the end of my budget…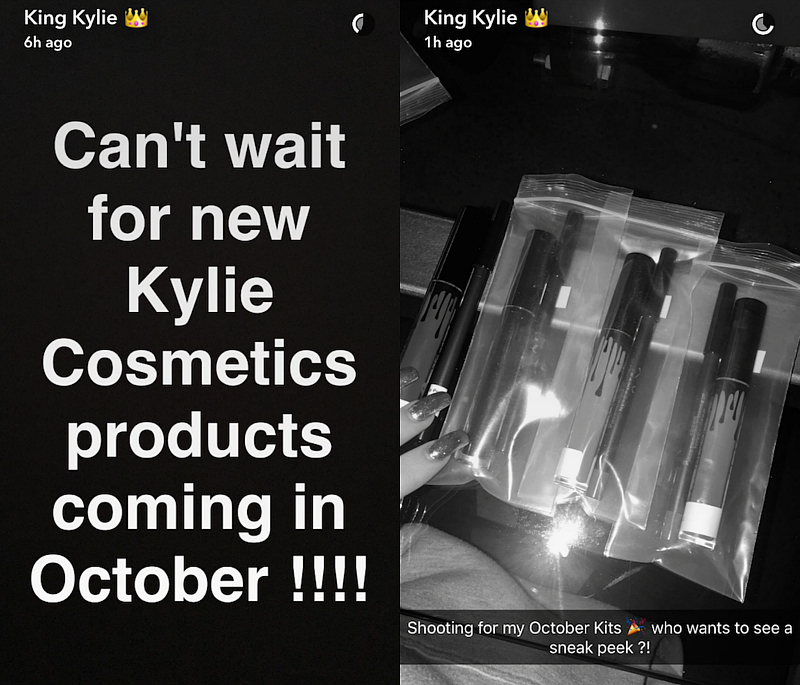 First, she gave us a peek on Snapchat, then she showed us what they actually look like during the behind-the-scenes of a photoshoot for the line.
Warning— they're very fall-ish, like… in the absolute best way possible.
https://www.instagram.com/p/BK9YjBVj0pK
First up, this fallen leaf, pumpkin spice, sweet potato pie gorgeousness. How cool would this look with a dab of a gold lip color in the center? Or with a soft daytime smoky eye courtesy of the ColourPop Terracotta collection pigments?
https://www.instagram.com/p/BK9YryHjTOs
Next up, this cranberry sauce, raspberry tart, yummy glass of red wine situation. Everyone looks good with a purple lip, extra points if you go for the frosty tear duct à la Pat McGrath.
https://www.instagram.com/p/BK6D8fpDUm6
No word yet on what else will be included in the fall collections. But just…two…colors? That's not the Kylie way.