Super pregnant Natalie Portman looks like a gothic queen in this regal navy gown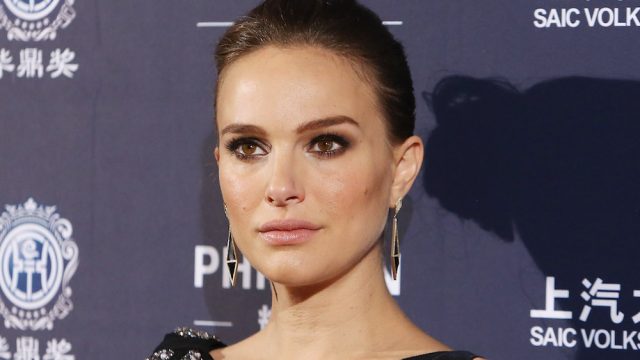 Natalie Portman hit the red carpet last night for the Huading Global Film Awards. This year, she starred in Jackie, so it's only fitting that she's making incredible fashion statements while repping a film about a style icon. At the Huading Awards, Natalie Portman rocked a stunning Erdem gown, and she looked like she took some inspiration from her Black Swan character. Though she's pregnant with her second child, Natalie totally slayed the red carpet. She won't let her baby bump slow her down.
In fact, Natalie Portman showed off her bump in this navy gown that made her look like a gothic queen.
We love the regal deep blue of this brocade gown. The empire waist makes room for Natalie's bump, while also adding to the royal feel of the gown. The thick, graphic straps at the top add edge to the gown, giving it an overall gothic feel.
The crystal details around the top add to the royal vibe Natalie exudes.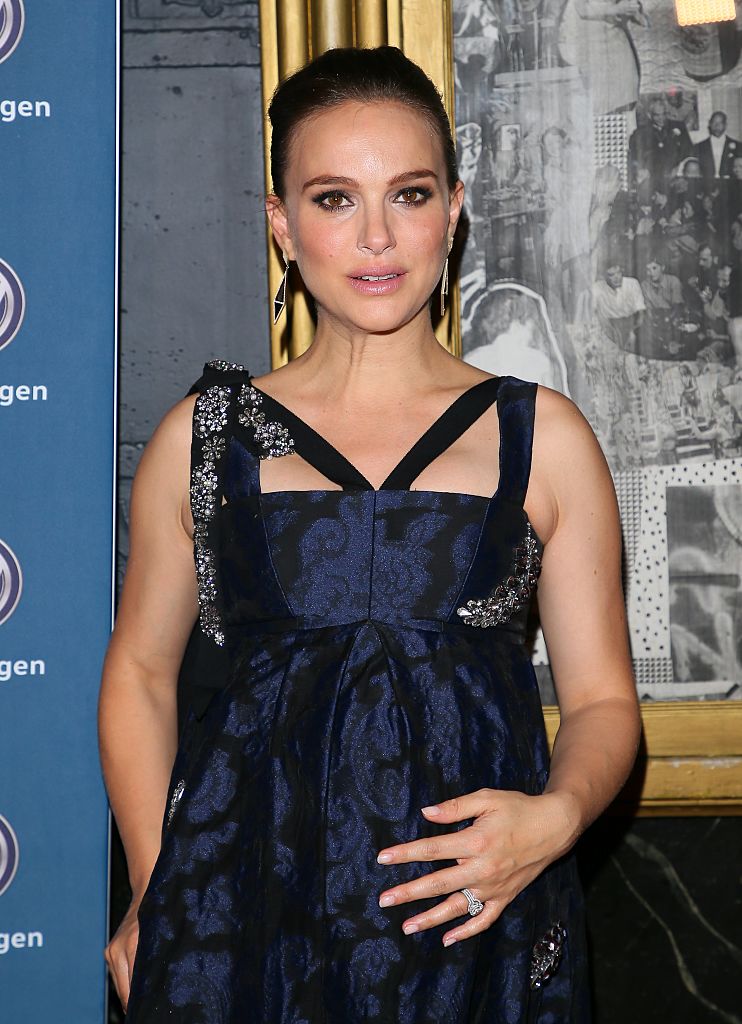 The crystals at the top frame and emphasize Natalie's face in a beautiful way. They also add a level of opulence to the look that truly brings its queenly feel to the forefront.
Natalie balanced out the regal fabric with modern, geometric earrings and simple makeup.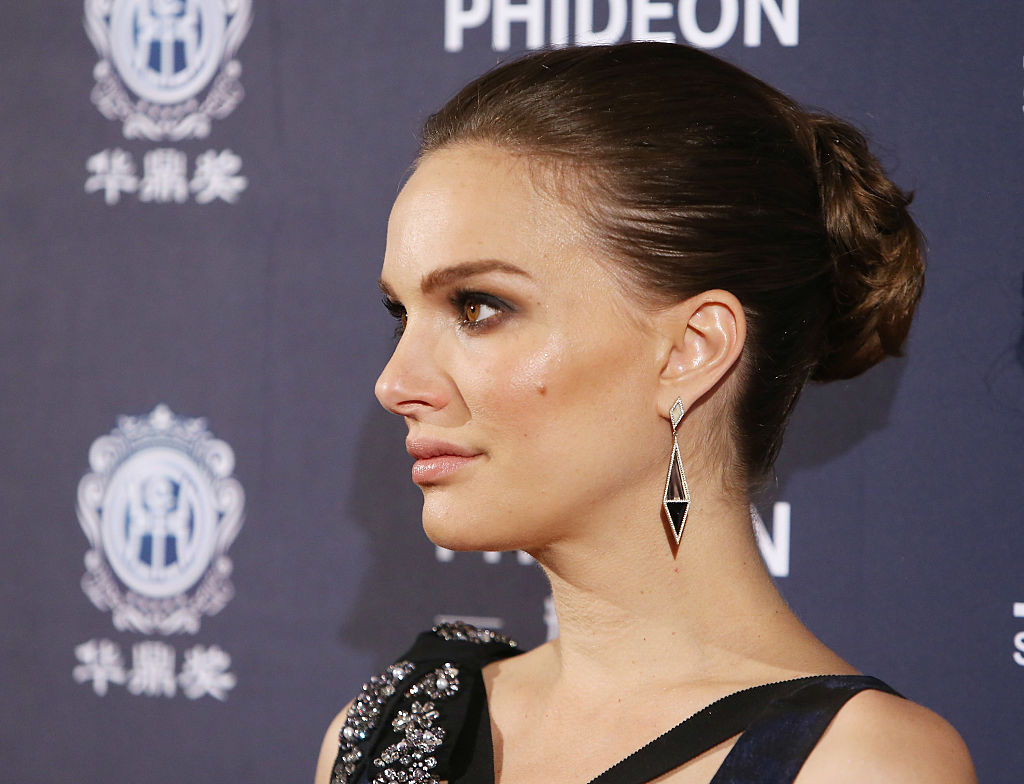 Her hair was pulled back in a simple but stunning bun that truly reminded us of her dark ballerina look in Black Swan. Natalie has set a fabulous standard for the rest of her awards season fashion, and we can't wait to see the looks that she puts together.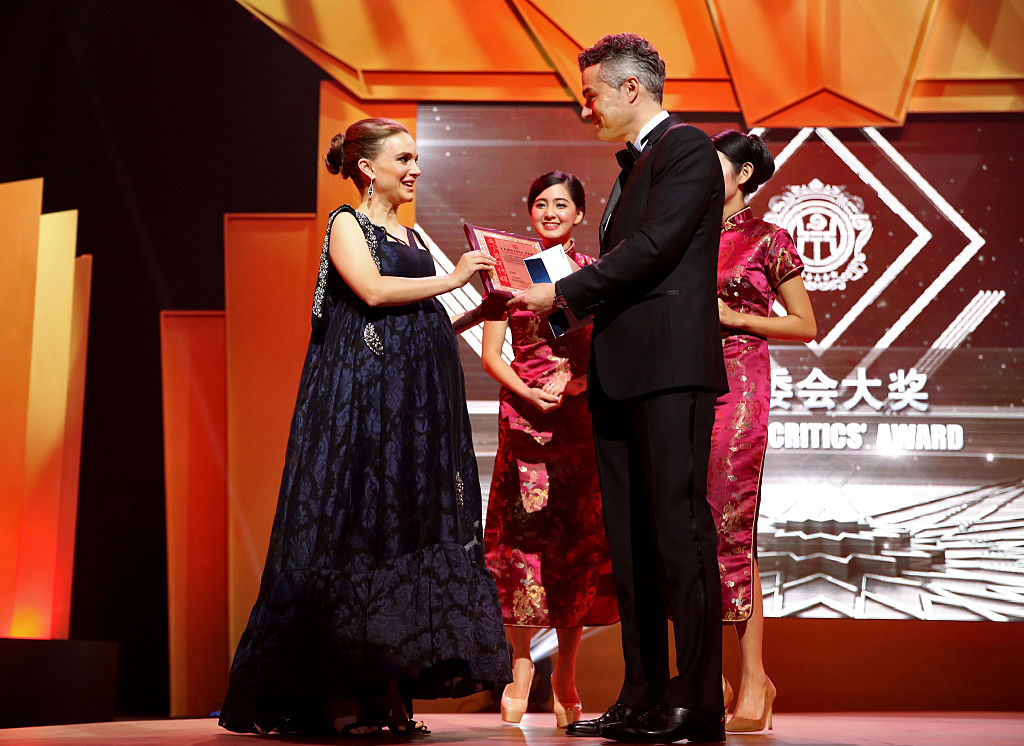 We're happy to see Natalie Portman making pregnancy fashion so stunning and fabulous!