This real-life "Super Mario Bros." hamster video is too much cute to handle
Many of us probably haven't had hamsters since we were kids, but you may soon be inspired to get one. In the stills and video below, YouTube user yutako55 recreated Super Mario Bros.— with a hamster. (Yes, we'll give you a second to let that sink in.)
The real-life hamster-as-Mario game is set to the catchy game's music and everything.
Why would yutako55 do such a thing?! When her daughter asked her if they could make a maze for the hamster, who's female, FYI, the mom was all in. Awww. Best. Mom. Ever. (Not to mention super creative, too.)
Here's a quick summation of what the hamster, erm, Mario, had to go through.
The hamster tries to score some points: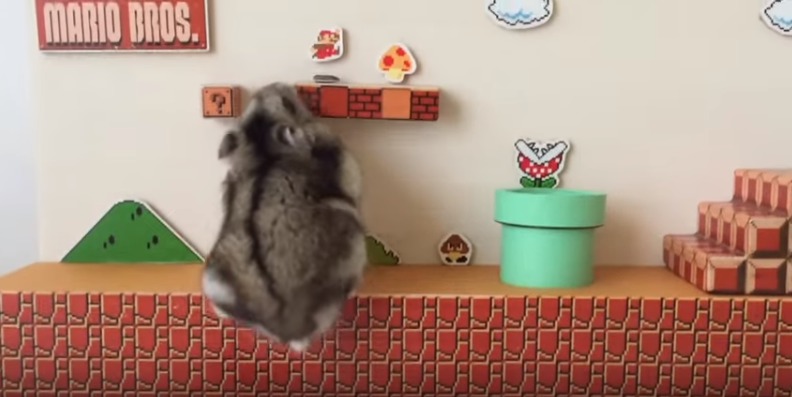 Then tries to figure out her next move, exploring the territory: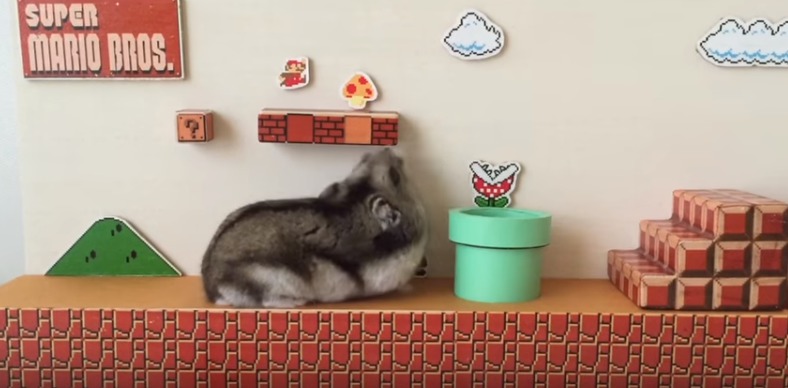 She tries to hide out in here: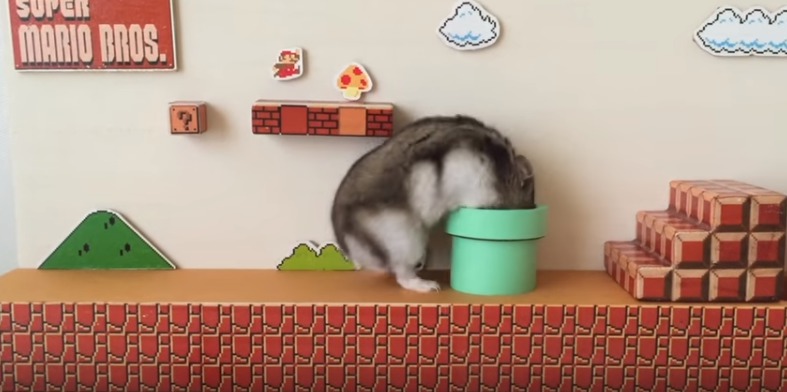 It's a success!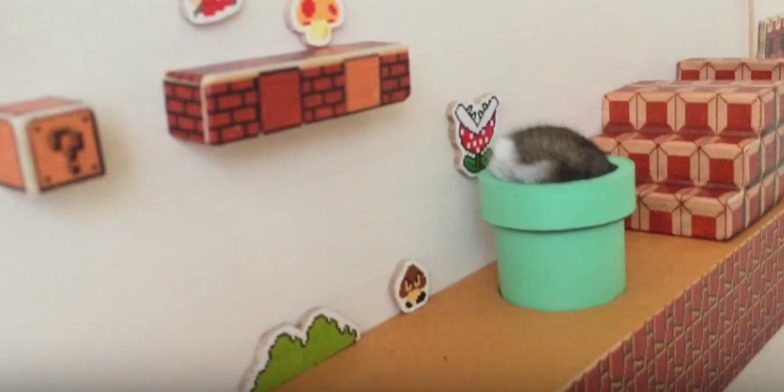 Then, like magic, she reemerges!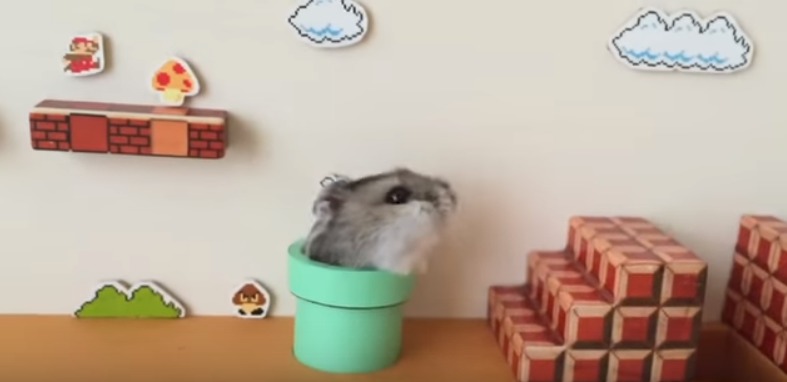 And continues to "play" the game, trying to make it to the castle…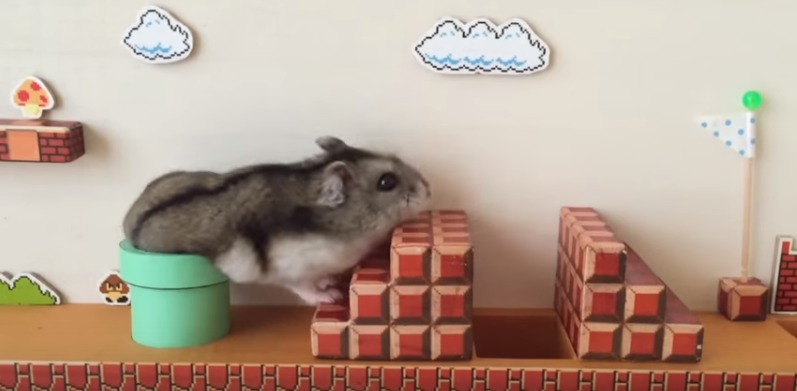 Will she make it?!
You'll have to watch for yourself to see! (Can we say #cutenessoverload?!)
https://www.youtube.com/watch?v=T9-dXJl2I0s?feature=oembed
Now what? Is there a Level 2?
There may be soon, according to the most-amazing-mom-ever.
Apparently, the Level 1 diorama was easy to make, yutako55 said. NBD, right?! She said she got the items from the 100-yen bargain store (think: dollar store). So, to prove how easy it is, she's promised to make a Level 2 stage of the game, as well as show us a play-by-play of how it's done.
We. Cannot. Wait.
The video was also posted on Twitter. Of course, people loved it and the tweets began pouring out.Oh, and btw — the hamster also has her own Twitter page (!),@yutako55, so you can keep up with what she's doing aside from playing Super Mario Bros. Yes, please.
For instance, you can see when she tries on this hat from the game:
And where she works out:
She also seems to like playing Hide and Go Seek:
And, after all that, she's exhausted.
And so are we, from trying to keep up with her. Brb while we catch a nap.