Yes, People With Dark Skin Tones Need to Use Sunscreen—Even Indoors
It helps prevent and heal dark spots, too.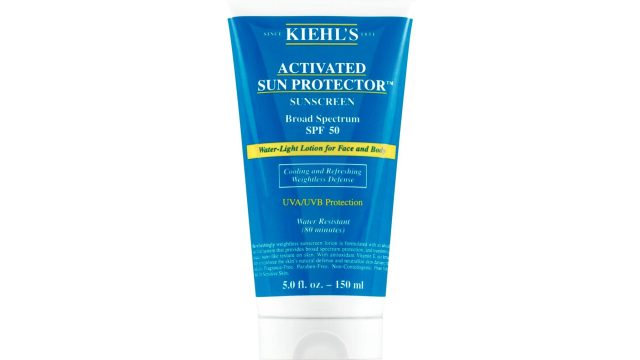 Despite what you may have heard, you can't fix split ends, and shaving your hair won't make it grow back thicker. In Myth Busters, we debunk common beauty misconceptions and set the record straight. 
I used to believe that because I'm Black, I didn't need SPF. Why? Well, there's a popular belief amongst people of color (POC) that our melanin-rich skin protects us from the negative effects of the sun. Additionally, we rarely hear of POC being diagnosed with skin cancer, and, to top it all off, old-school sunscreens often leave an ashy residue on dark skin. Thankfully, I've now become more versed in skin health than I once was, and I understand that Black people need SPF just as much as everyone else.
Although melanin-rich people have more active melanocytes (melanin producers), sun damage still breaks down collagen in our skin and speeds up the visual signs of aging, explains Lauren Pickard, an esthetician in California. "Though we commonly hear 'Black don't crack,' we too are susceptible to fine lines, loss of elasticity (sagging), skin cancer, and hyperpigmentation," she tells HelloGiggles.
As Pickard notes, skin cancer is a real risk for Black people.
Skincancer.org reports that just one to two percent of skin cancer diagnoses are from POC, but those cases are typically diagnosed in the later stages, meaning they can be lethal. Also, there is one form of cancer that disproportionately affects those with dark skin. "Acral lentiginous melanoma is a form of cancer more common in melanin-rich skin," explains Pickard. "It may appear as spots on the palms, soles of the feet, or underneath the nails."
To stay safe, she suggests that people should regularly check their whole body for new moles, abnormal growths, or changes in the skin. If spots start growing in size or if you suspect something is abnormal, visit a dermatologist.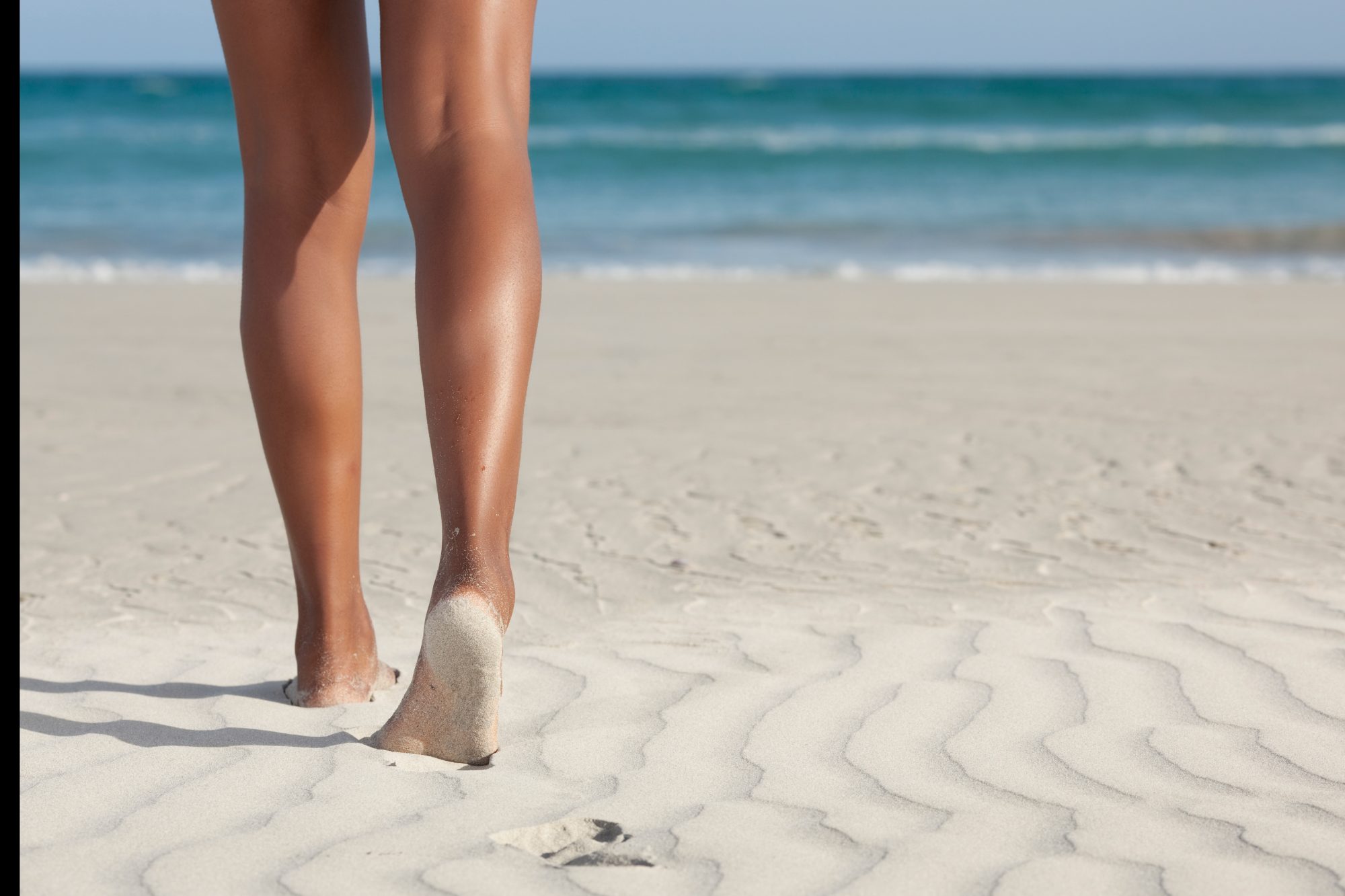 So how can you prevent the risks of skin cancer and slow down signs of aging? The answer is simple: Wear more sunscreen. And in case you're wondering: Yes, even POC need to wear SPF when indoors. "Everyone is still experiencing some sort of sun exposure, whether it's through windows or during a short trip to the corner store," explains Pickard. She recommends using a sunscreen with an SPF of at least 30.
Apart from preventing skin cancer, using sunscreen has another very important benefit: preventing and healing dark spots. New York-based board-certified dermatologist, Michelle Henry, M.D., explains that UV is a direct stimulator of melanogenesis (the creation of pigment), and if you have dark spots and don't protect yourself against UV light, dark spots have the potential to be exacerbated every single time. "Using sunscreen gives the products you're using to combat the hyperpigmentation time to work," she says. "You're not losing the good work you're doing overnight every morning."
Check out four sunscreens that anyone with darker skin tones can (and should!) add to their routine.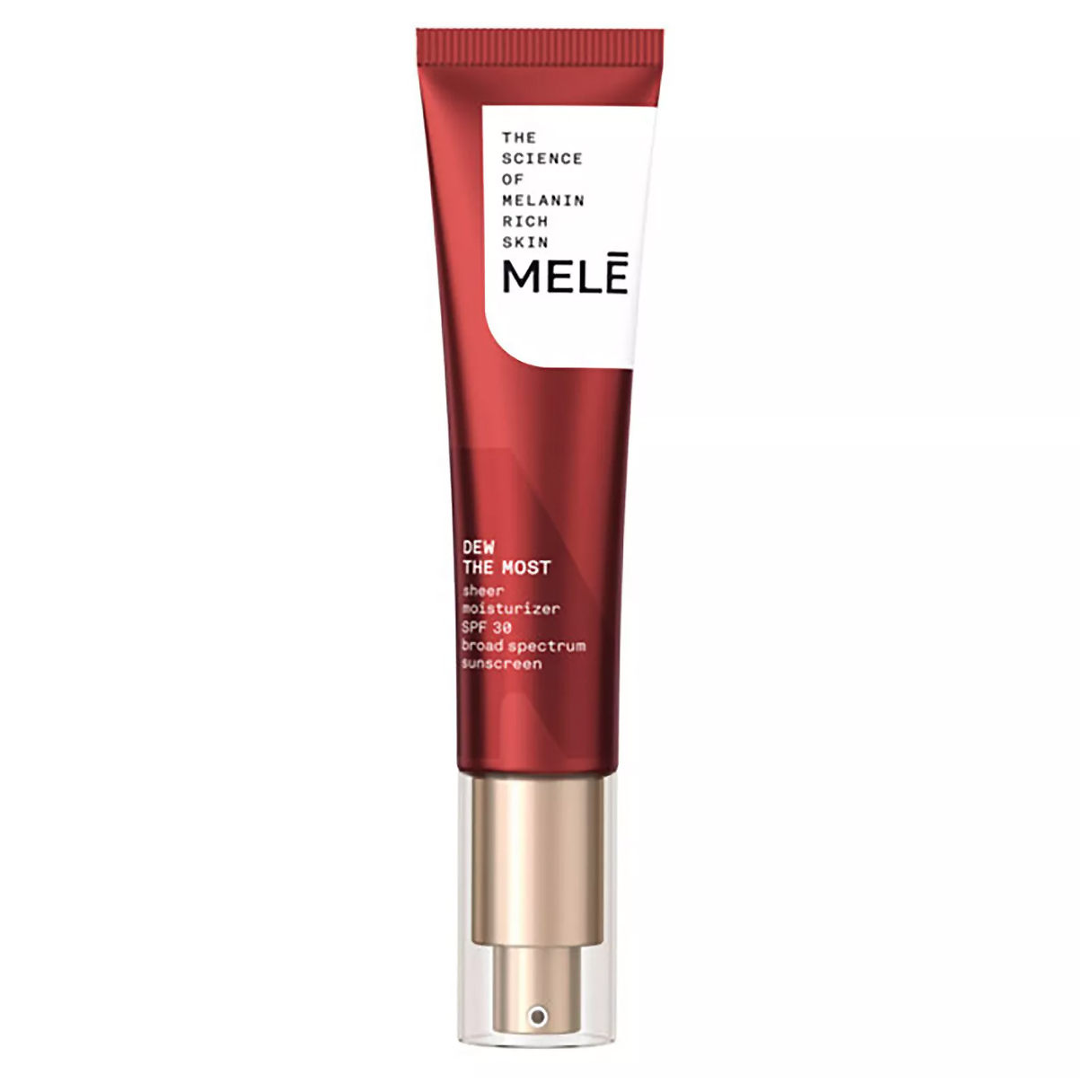 MELĒ Dew The Most SPF 30 Moisturizer
$23.49
Shop it
Target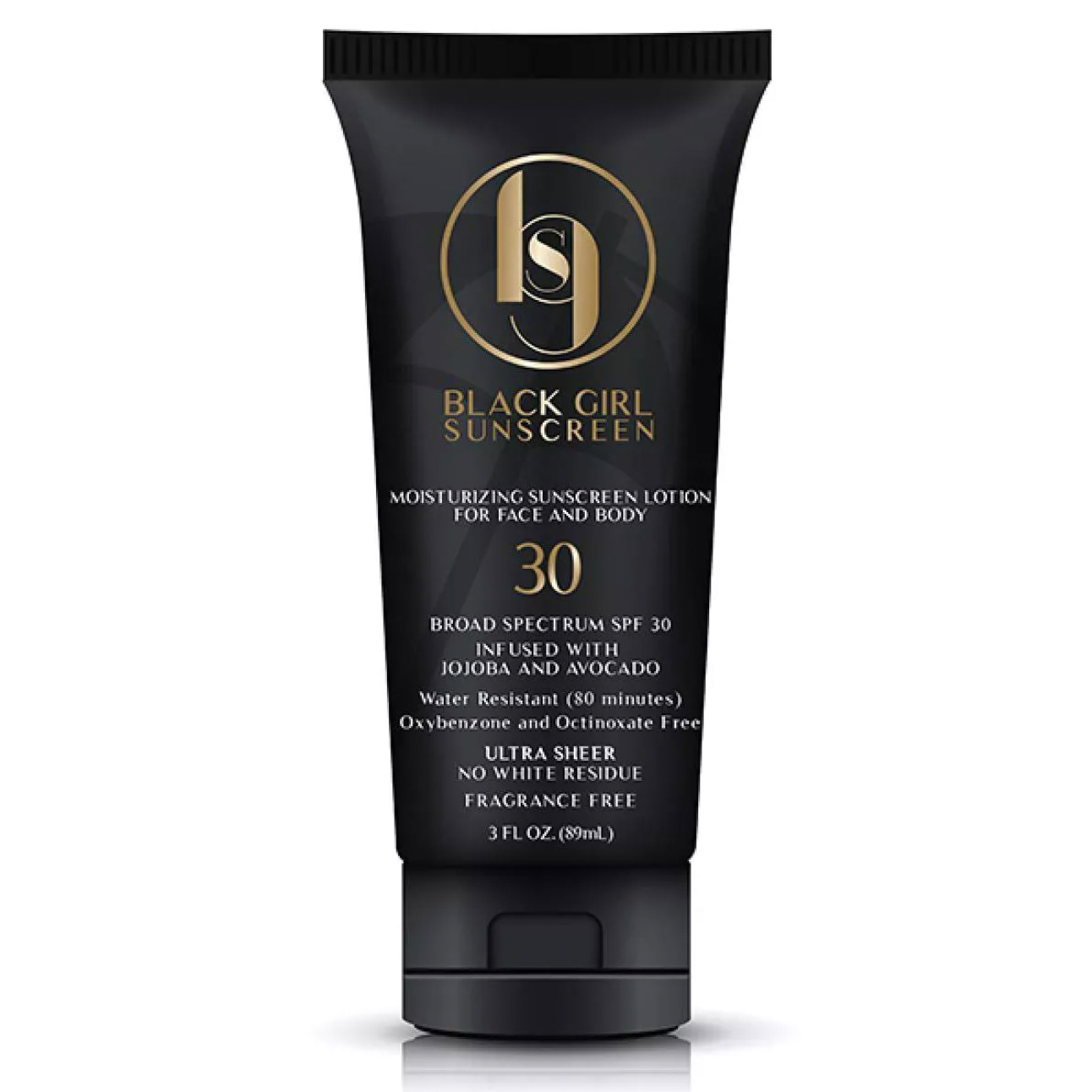 Black Girl Sunscreen Broad Spectrum SPF 30
$15.99
Shop it
Target
This drugstore sunscreen is quickly becoming a cult favorite among people with Black skin—I use it every day! Its sheer formula leaves my skin looking radiant, and, since it's infused with nourishing jojoba and avocado oil, it also works to minimize the appearance of my dark spots over time.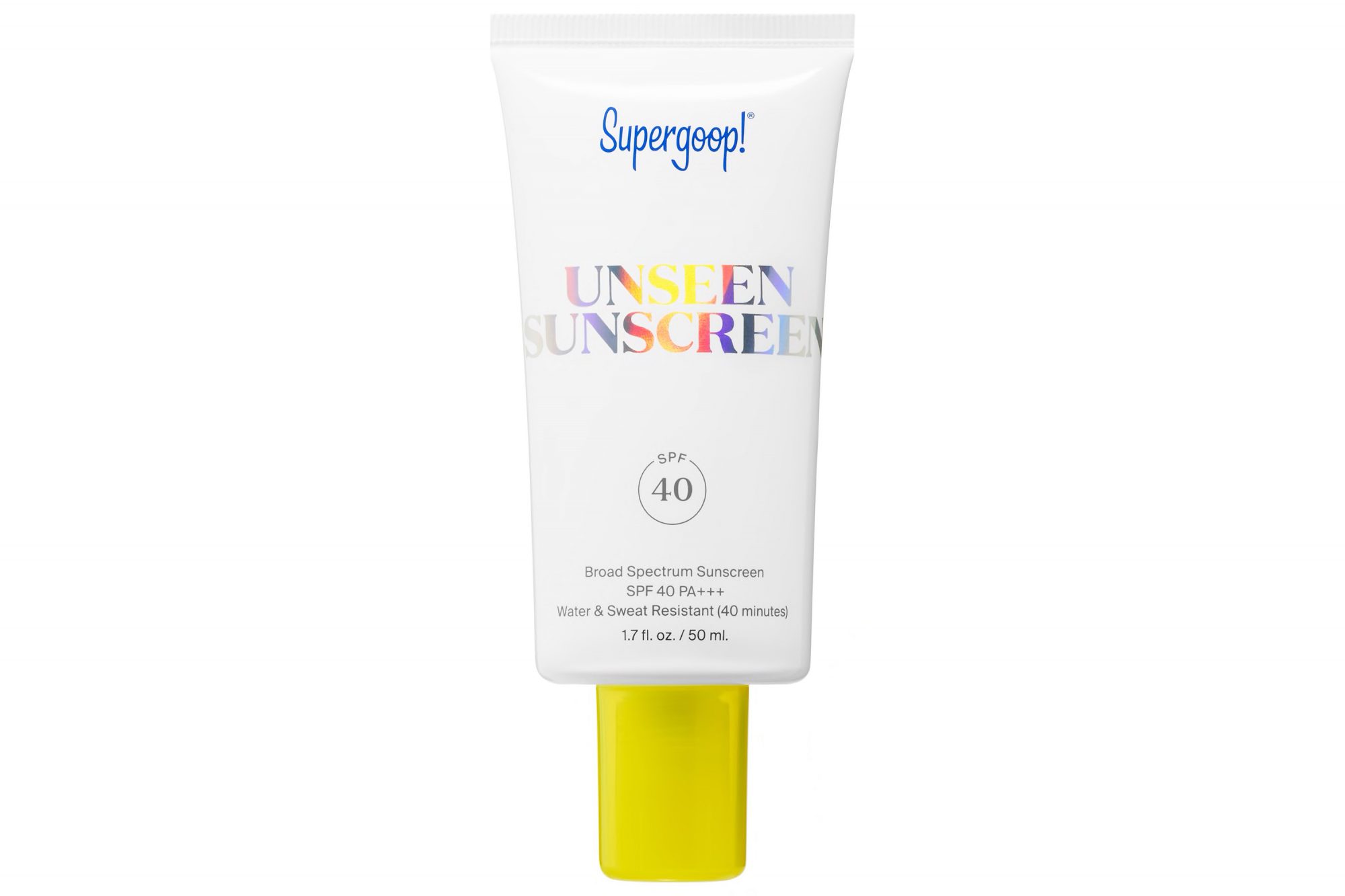 Supergoop! Unseen Sunscreen SPF 40
$$34
Shop it
Sephora
If you're looking for an SPF that acts as a primer and goes on completely transparent, look no further. This sunscreen has a gel-like texture and creates a matte effect when blended into the skin, making it perfect for people with oily skin. Trust me, you're going to fall in love with it.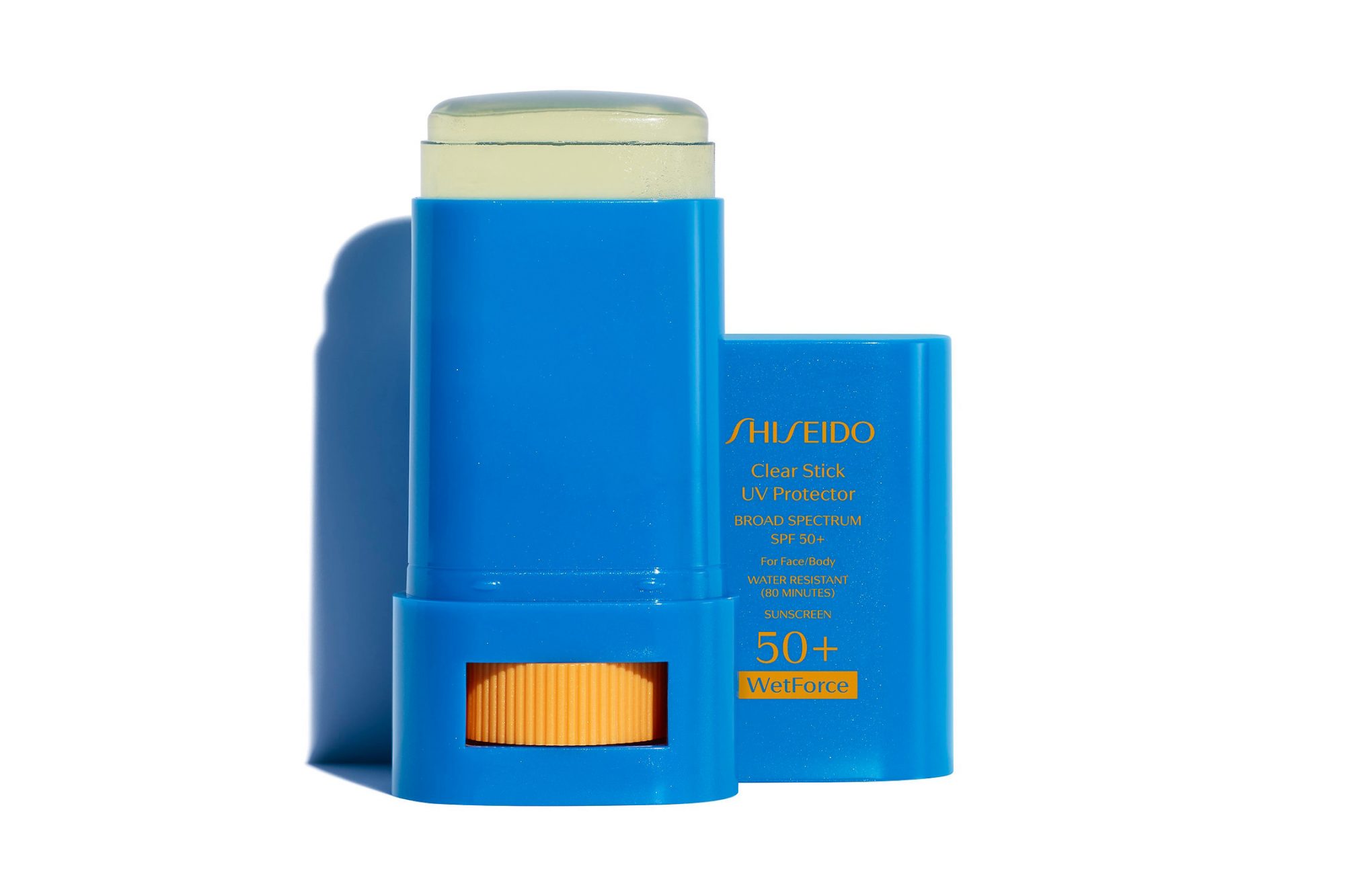 Shiseido Clear Stick UV Protector WetForce Sunscreen SPF 50
$$28
Shop it
Sephora
Stick formulas make the perfect no-mess product, and this one steals the show. Apart from acting as a sunscreen, you can use this clear SPF under and over makeup, too. Plus, it's water-resistant, so it's an ideal option for the sporty woman on the go.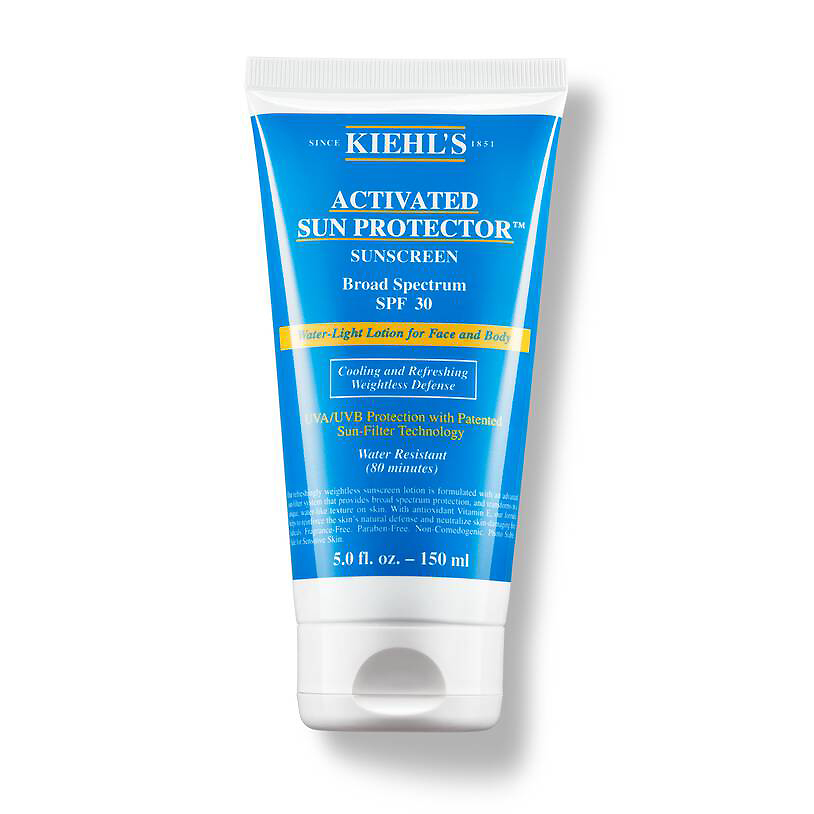 Kiehl's Activated Sun Protector Water-Light Lotion for Face & Body SPF 30
$$32
Shop it
Blue Mercury
This mineral sunscreen has a water-like texture that feels refreshing and lightweight on the skin, and it doesn't leave a white cast behind. It's packed with vitamin E, which helps protect the skin from free radicals such as pollution and harmful UV rays, so it's the perfect complementary ingredient to go alongside SPF 30.