We can't get over the sunglasses Elle Fanning wore when sporting a crop-topped tennis outfit
Elle Fanning is fast becoming a style star to watch (not unlike big sis Dakota!) Not only does she always look crazy fabulous on the red carpet, she also slays when she's just out running errands.
Take this tennis-inspired outfit she wore in Los Angeles a few days ago. It's the perfect combination of yes-it's-still-unbearably-hot-in-L.A. minimalism combined with true personality in the form of mirrored sunglasses.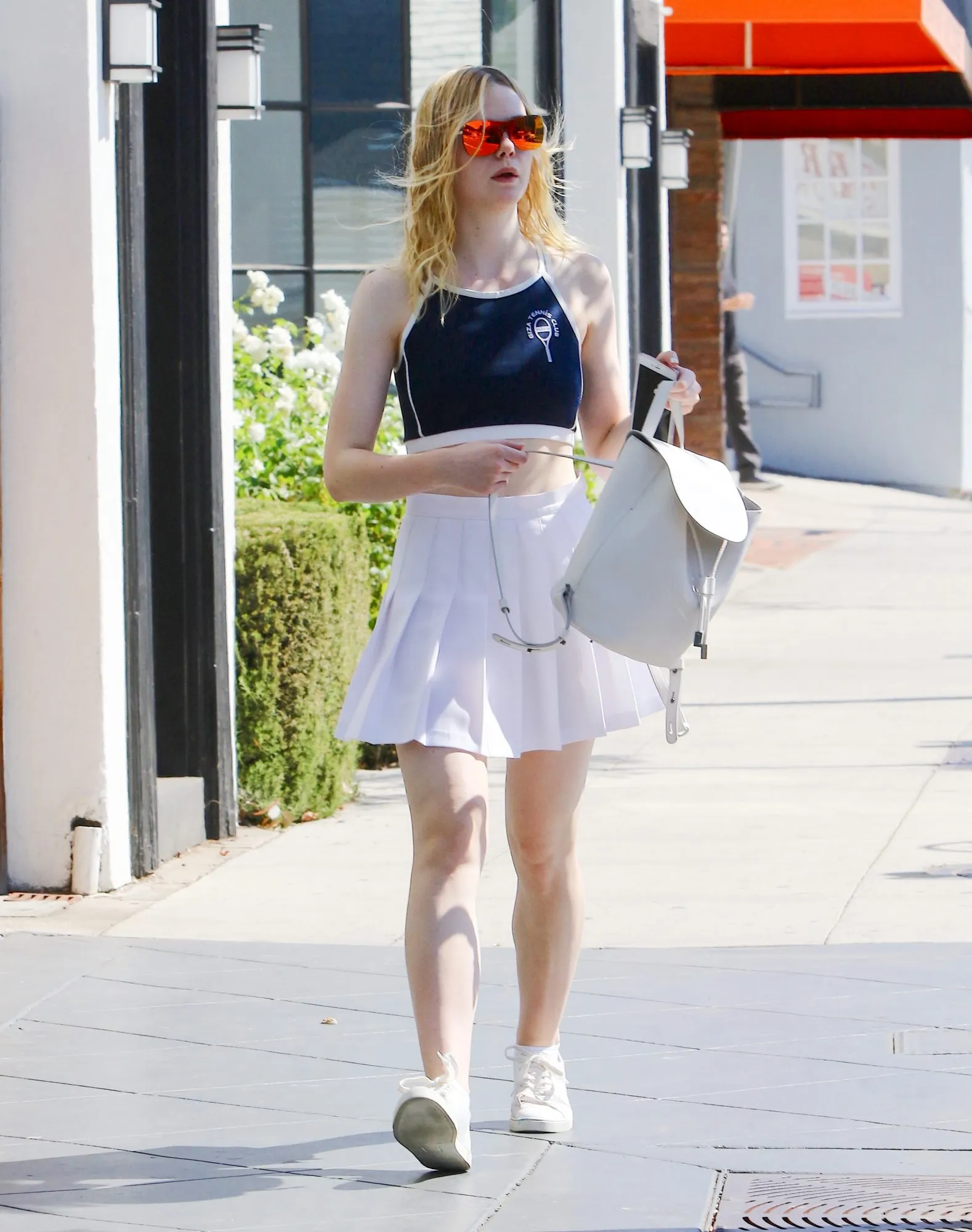 We just love the bright pop of orange with an otherwise muted look! (Love her shades? Get a similar pair from Ray-Ban here!)
Aside from turning heads with her sunglasses, 18-year-old Fanning has been making other waves in the fashion world recently. She appears on the current cover of U.K. magazine Schön, in which she touches on many topics, including her role in 20th Century Women, due out at Christmas.