An insomniac tried Sunday Riley Luna oil to see if it would improve her sleep-deprived skin
As I grow closer towards turning 30, I have been giving a lot of thought about revamping my skin care routine, especially since everyone seems to be gushing about retinol, and I've been a little behind on adding the anti-aging ingredient to my routine. Of course, this could be attributed to the fact that I am major denial about actually heading into my fourth decade on this planet, or to the fact that I have never really given much thought to how this ingredient could ever work for me.
But with lines starting to become more prominent on my neck, under-eye area, and forehead, I figured it was time to put my big-girl pants on and finally invest in some retinol, especially since board-certified dermatologist Dr. Anna Guanche, M.D., F.A.A.D., explained that the ingredient helps make the skin smoother and can be quite helpful for anti-aging related skin concerns.
Given that facial oils are among my most favorite skin care products on the planet, I was beyond joyed to get my hands on the blue-tinted Sunday Riley Luna Sleeping Night Oil ($105), since it contains retinol as an active ingredient.
Since I am pretty new to the retinol game, I decided to give this oil a test drive for five days. Below is a candid look at how this night oil actually fit into my routine, and how this product fares in a dermatologist's eyes.
Day 1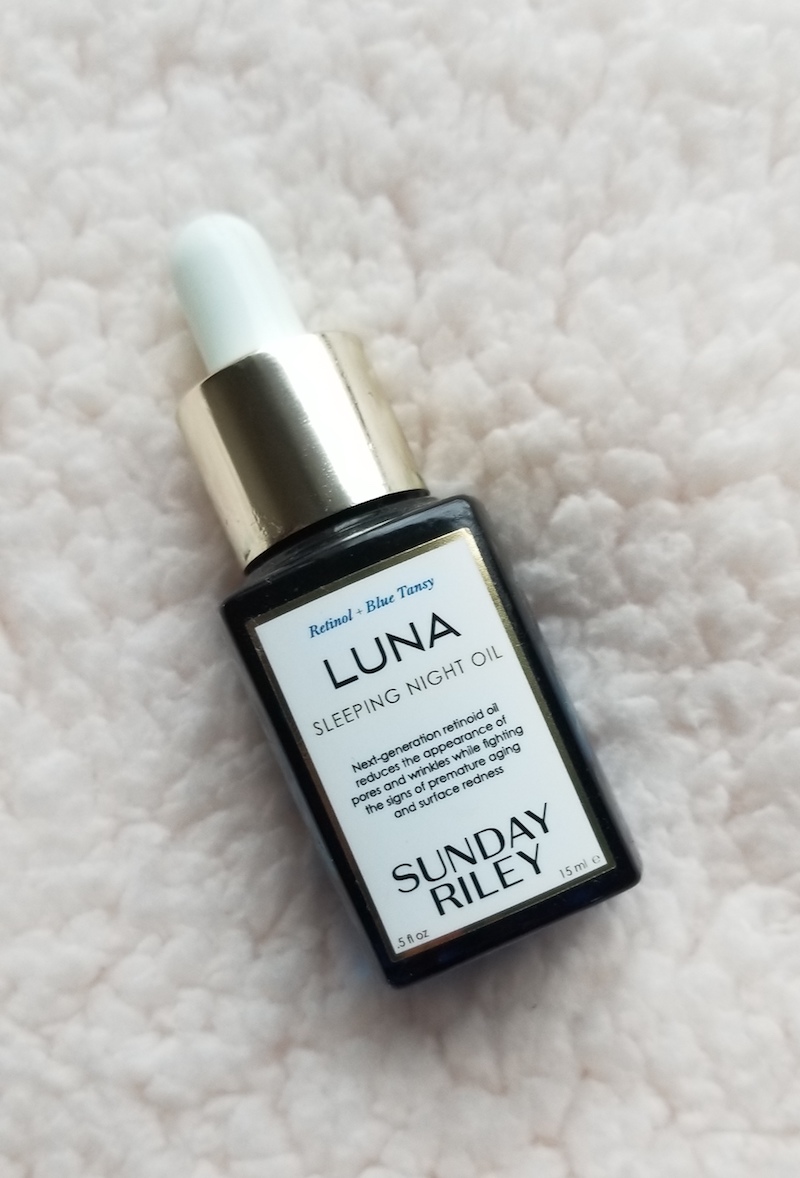 Sleeping beauty buys are always a lifesaver when you don't sleep well, as the cocktail of anti-aging ingredients definitely helps your skin from looking like a tired, emotional wreck. This Sunday Riley facial oil contains ingredients such as trans-retinoic acid ester (which supports healthy skin with the power of retinoids, but without the irritation of traditional retinol) and chia seed oil to keep your skin looking dewy and healthy.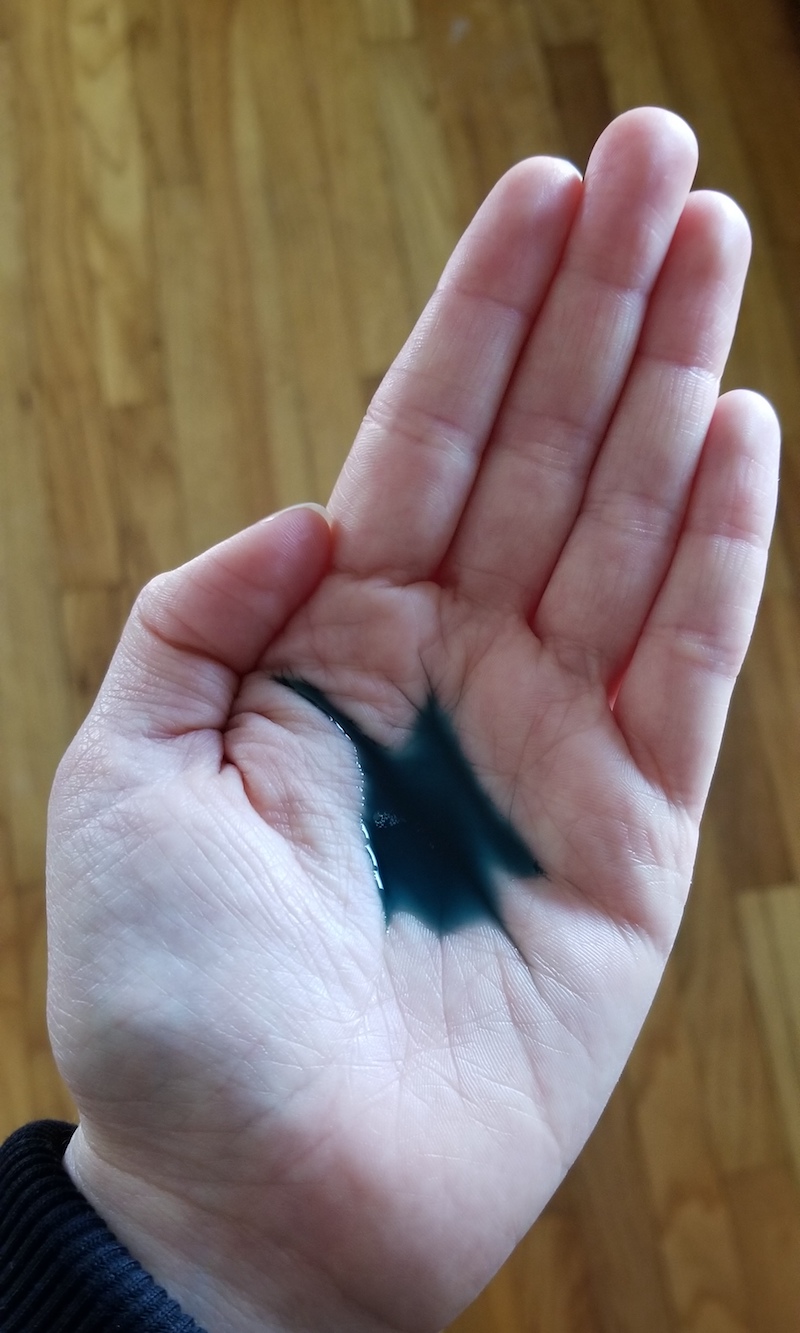 Now, it's important to note that this oil actually has a blue tint (which can look super weird at first) to it, so don't be alarmed if it gives your face a weird, greenish hue at first. The trick is to use clean hands to blend it in, that way you don't get any on your pillow as I did.
Even just one day into using this product, I already liked how my skin responded to it. When I woke up the morning after my first application, my skin felt supple and smooth, even though I had the heater on blast all night. Hopefully, this will continue as the experiment goes on.
Day 2
The second was a pretty similar experience. Dr. Guanche explained that retinol usually causes redness, but since this product contains chamomile and an oil base, she said it actually may help prevent any inflammation from popping up.
This proved to be true for me. My skin was still velvety smooth (without any redness!) after using the oil. However, I am keeping an eye on a zit that is popping up on the bottom of my chin. That may be one of the setbacks of actually using this product regularly.
Day 3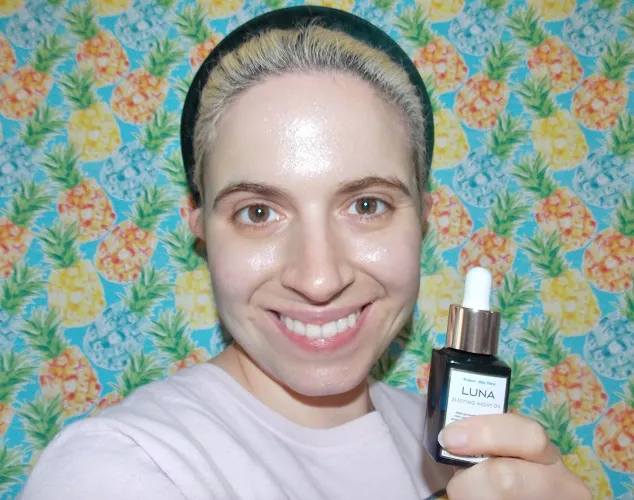 Thankfully, any existing pimples on my face have not worsened with my oil usage, which was something I worried about.
Equally exciting is the fact that I've noticed my pores shrinking since I started using the oil, which makes makeup application in the morning a whole lot easier. However, on the third day, I am still not seeing any major anti-aging action just yet. This probably means that I have to be way more patient with my product going forward.
Day 4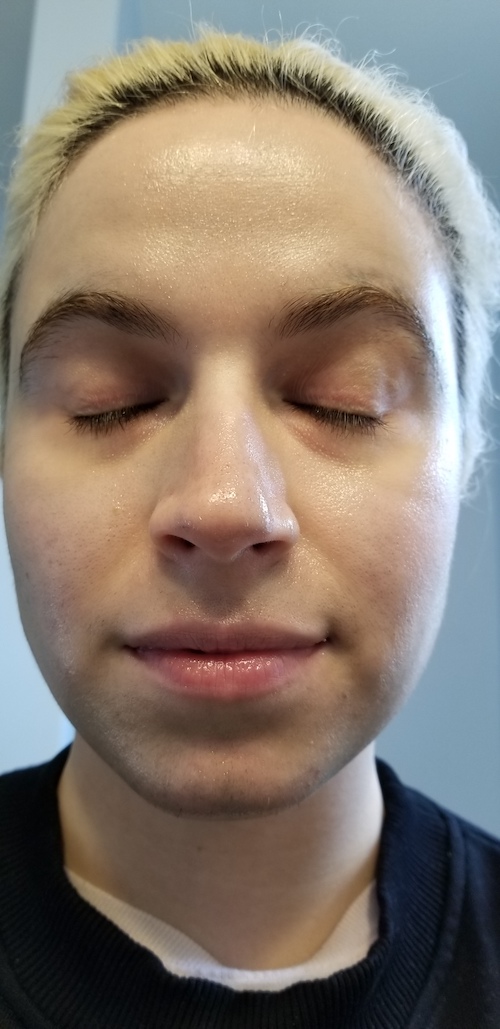 At this point, I'll note that this oil isn't a magic wand by any means, as I still have lines and wrinkles on my face. However, it still absorbs easily, gives my cheeks a bit of a glow, and has come in handy when I begin to flush in a heated environment.
I've even stopped using my daily moisturizer altogether (yes, really!) because this oil really does keep your skin that soft. And although I think major anti-aging results will take at least a month to appear, it still feels good to do something nice for my skin in the meantime.
Day 5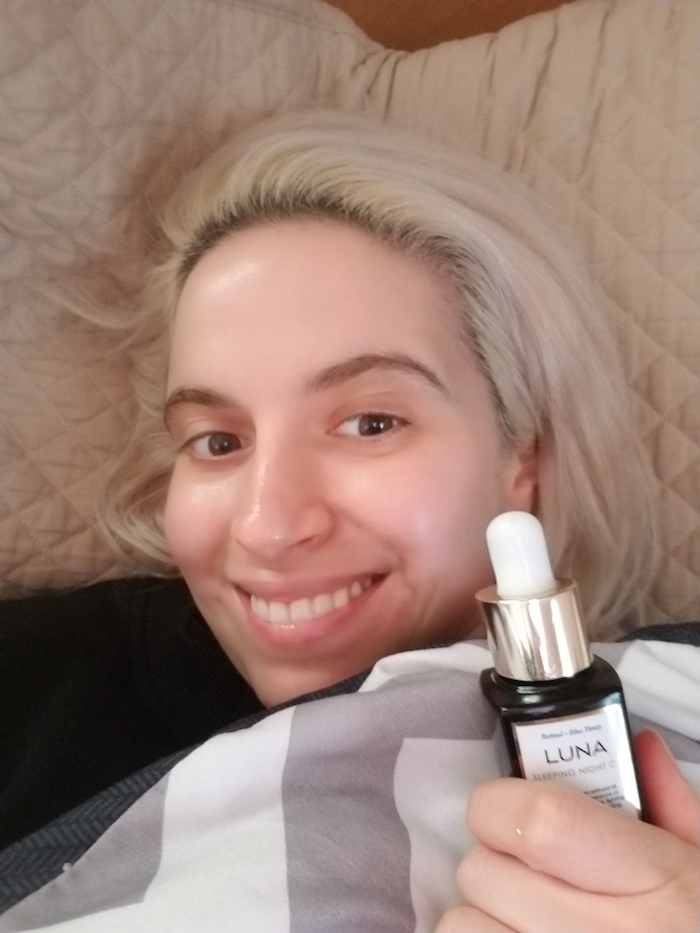 Even after a restless night of excessive worrying in bed, I will still say that this oil keeps my skin prepped and primed for just about anything. It probably won't fix my dark circles because of my crappy sleeping habits, but going forward I feel like this is definitely a product I will add to my daily routine, especially since it's a set-it-and-forget-it kind of product.
I did notice a lot of calming, hydrating, and pore-shrinking benefits while using it in just five days, but I am probably going to give this product a month in order for those real anti-aging benefits to start kicking in.
What the dermatologist says
The  Sunday Riley Luna Sleeping Oil may have given my skin some extra help when shut-eye is hard to come by, thanks to a blend of powerful anti-aging ingredients. And it isn't just hype according to a dermatologist, as Dr. Guanche suggested that its blend of ingredients helps keep your skin smooth and free of irritation. Although she has never personally tried this product, she says it's definitely a good one to consider for anti-aging purposes.
"This product appears to have a precursor to Retin A included," Dr. Guanche told HelloGiggles. "This is a powerful anti-aging active (not as powerful as the Rx strength one) that has a receptor in the nucleus of skin cells and regulates epidermal proliferation, making the skin smoother and the dermis thicker (healthier) over time."
Alpha-lipoic acid is another ingredient Dr. Guanche likes, as this antioxidant is helpful for anti-aging. She also notes that blue tansy, German chamomile, and chia seed oil are other good ingredients, as they help calm down redness and contain essential omega-3 fatty acids.