Sunday Riley's latest launches will make your skin care routine so much easier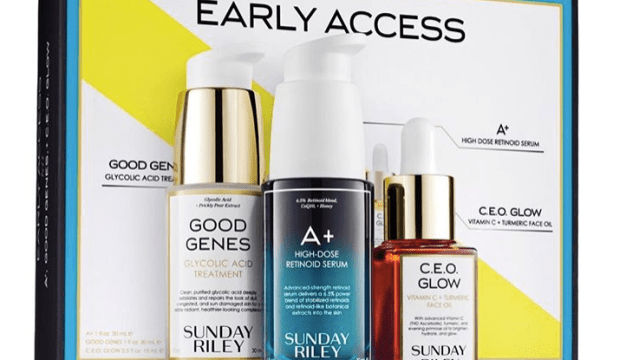 When it comes to skin care routines, sometimes "less is more." For some, it's not always necessary to have a 10-step regimen. All you need, most of the time, is a gentle cleanser, moisturizer, serum, non-irritating retinol, SPF 30 or higher, and vitamin C for good measure. A streamlined routine can keep most people's skin happy and glowing (genetic conditions and skin disorders aside). Finding a good cleanser and SPF is the easy part; it's the retinol and vitamin C that often require trial and error. But thanks to Sunday Riley's upcoming launches, it doesn't have to be a headache to search for the right skin products.
The brand is launching two staple products: the A+ High-Dose Retinoid Serum ($85) and the C.E.O. Glow Vitamin C + Turmeric Face Oil ($80 for 35ml).
You can get both products in the Early Access Kit at sundayriley.com, but they'll both launch as a standalone products later. The serum will be available on Sephora's website, as well as Sunday Riley's, on January 16th, and will hit stores on January 25th. The face oil will launch in March 2019.
The A+ High-Dose Retinoid Serum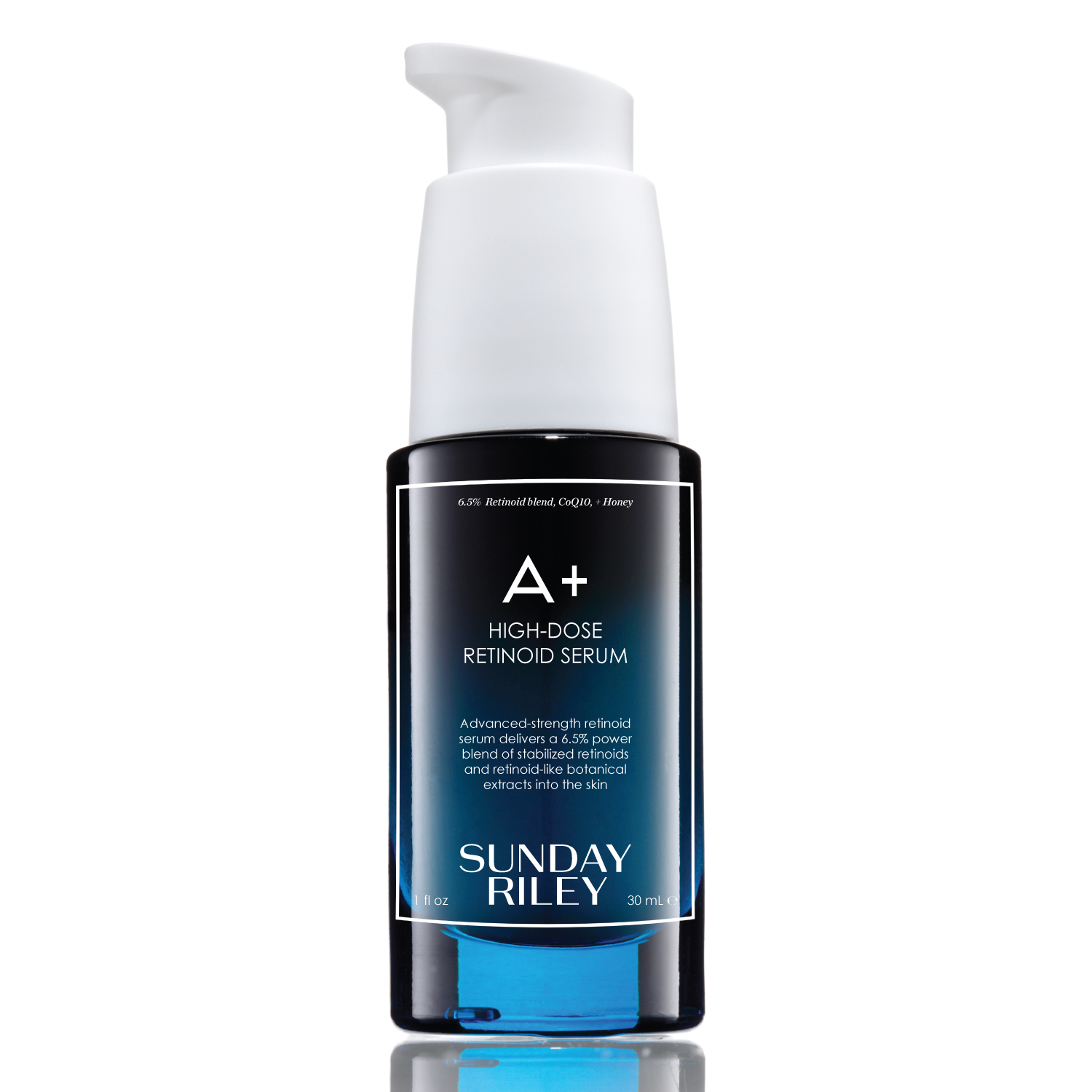 This is the brand's first concentrated retinol product, and it is suggested for experienced retinol users due to its high percentage of active ingredients, according to a press release sent to HelloGiggles. The serum is balanced with 5% Hawaiian white honey, bisabolol, ginger, and prickly pear cactus. Each ingredient works to improve skin clarity and reduce lines and wrinkles.
The C.E.O. Vitamin C + Tumeric Face Oil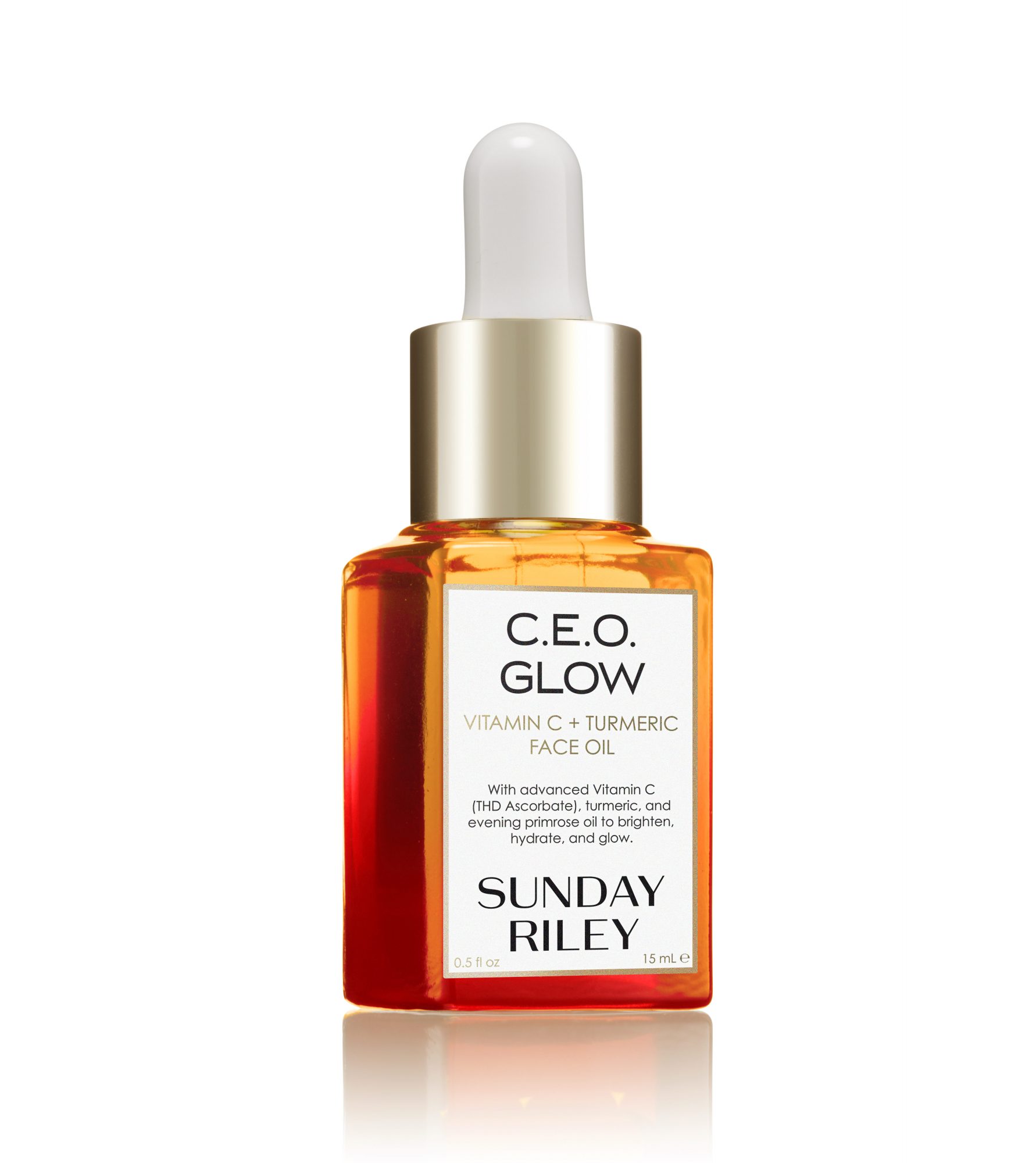 Even though this doesn't come out as a standalone product until March, we're already counting down the days we can use it. The C.E.O. Glow Vitamin C + Turmeric Face Oil is made with a blend of advanced vitamin C (THD Ascorbate), turmeric, and evening primrose oil. The result: seriously glowing, hydrated skin.
Mark your calendars and clear out your bathroom cabinets. Your skin care routine is about to get a lot easier.