This eye cream wakes my face up more than a cup of coffee does
Welcome to Game Changers, a weekly series in which we reveal the holy grail beauty products we're loving now—the ones that saved our hair, cleared our skin and, in some way, changed our lives.
Like many others, I wake up every morning with dark and puffy under-eye bags. It doesn't matter how well I slept or whether or not I bawled my eyes out the night before—my dark circles are always there. I know of a few quick fixes that help de-puff the area, like applying cold spoons over closed eyes for a few minutes, but that doesn't do much for the darkness that lingers behind. You may already be using a concealer to help even out uneven skin tones, but using a good eye cream first can help you get better results, and a great one can even eliminate the need for a concealer at all. I've tested hundreds of eye creams, and I couldn't recommend the caffeine-infused Sunday Riley Auto Correct brightening and deputing eye contour cream more—it works instantly.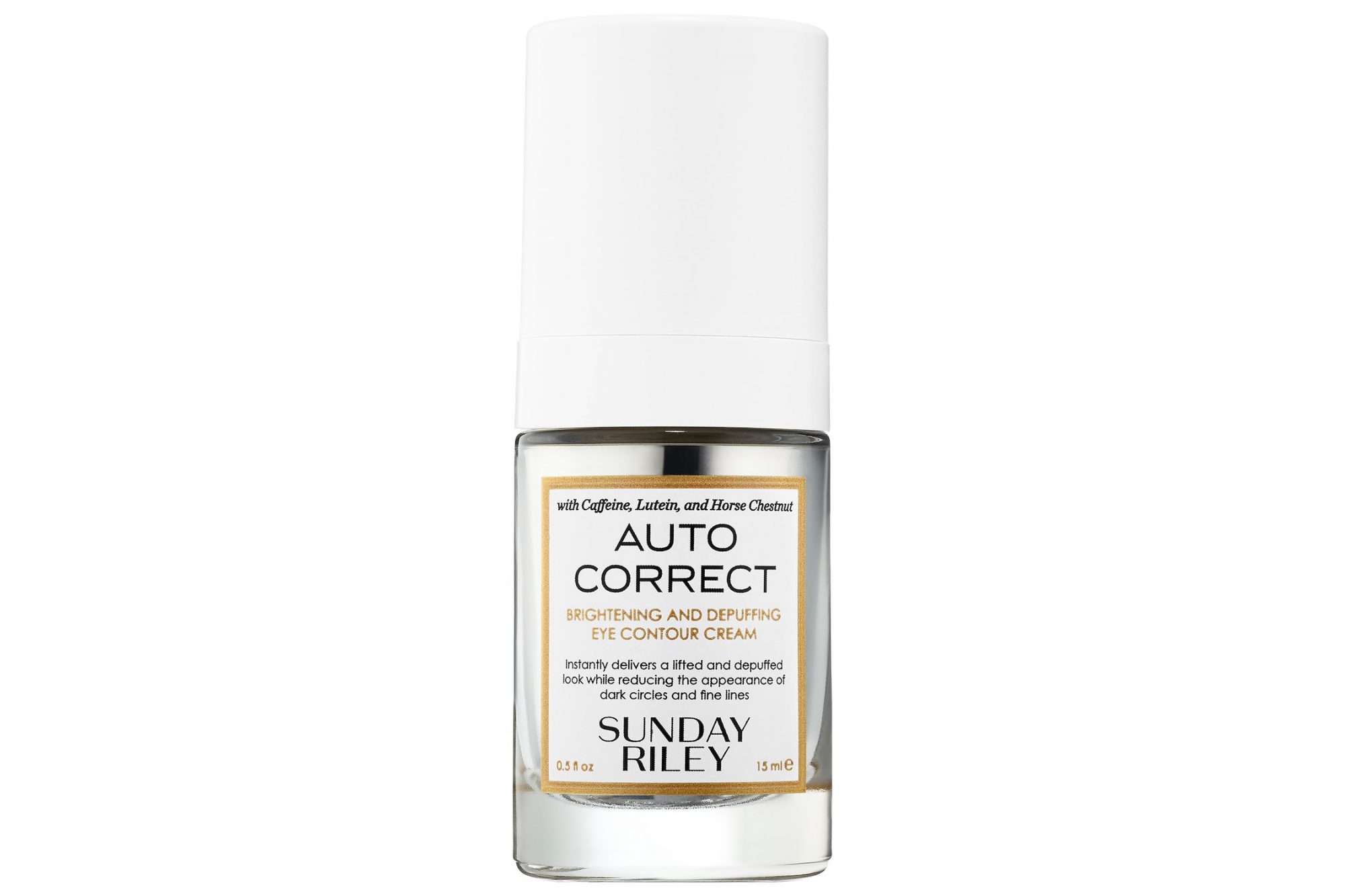 Shop it! $65, Sephora.com
The life cycle of a skin cell is about a month, which is why it typically takes at least that long to start seeing results from a skincare product. However, ingredients like caffeine can deliver visible results almost immediately. Studies show that when applied topically, caffeine can temporarily plump the skin, which is why a jolt of a java-infused product like the Sunday Riley Auto Correct eye cream can make you look instantly more awake. But while caffeine plumps the skin, it's the light-reflecting particles in the formula that instantly disguise dark under-eye circles as they immediately attract more light the area. Honestly, it feels like witchcraft. To top it off, the eye cream also uses ginseng root extract, which studies show has an anti-inflammatory effect to help depuff and can even act as an anti-aging ingredient over time.
I introduced the Sunday Riley Auto Correct eye cream into my skincare routine about a year ago and haven't stopped using it since. On days after I stay up at night later than usualor had a good cry, I'll use the cold spoon trick before applying this eye cream. Otherwise, I typically apply it after my serum and before my moisturizer and sunscreen. Take it from me; it works like a charm.