12 straw bags to carry through summer, starting at $7.20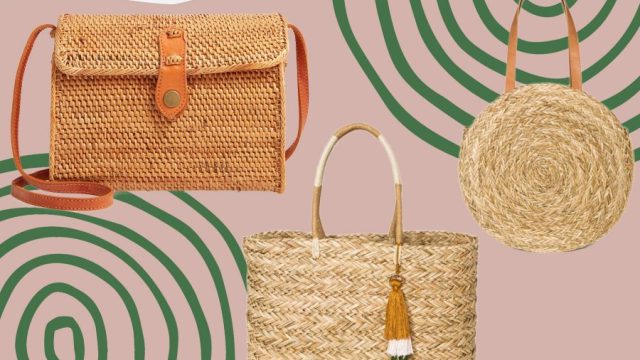 We've all pined over a trend—think '90s jewelry, tie-dyed clothing, or bucket hats—and been crushed when sky-high prices prevented us from experimenting with the style. With Stylish Steals, we bring you affordable versions of the latest trends spotted on the runway, on Instagram, in stores, and on the street. Consider us your new, price-savvy personal shoppers.
Straw isn't exactly the most glamorous material. Having grown up in Iowa, when I hear the word "straw," I picture myself sitting on straw bales in the back of a tractor on a ride through cornfields in the fall. That's where my relationship with straw begins and ends—unless you're talking about accessories, that is. Straw bags are popping up everywhere today: in rural towns and big cities alike. Gone are the days when straw tote bags were just a catch-all you brought along to the beach. Now, they're outfit-makers.
These unique handbags are the perfect warm-weather accessory: They're lightweight, casual, and neutral enough to complement most spring and summer outfits. Ripped jeans, sundresses, and white pants all pair well with a straw bag. And although some might remind you of picnic baskets, straw bags come in every variety you can imagine: clutches, totes, cross-body bags, and round purses galore. Below, we rounded up 12 straw bags for you to shop for spring and summer.
1Universal Thread Circle Straw Tote Handbag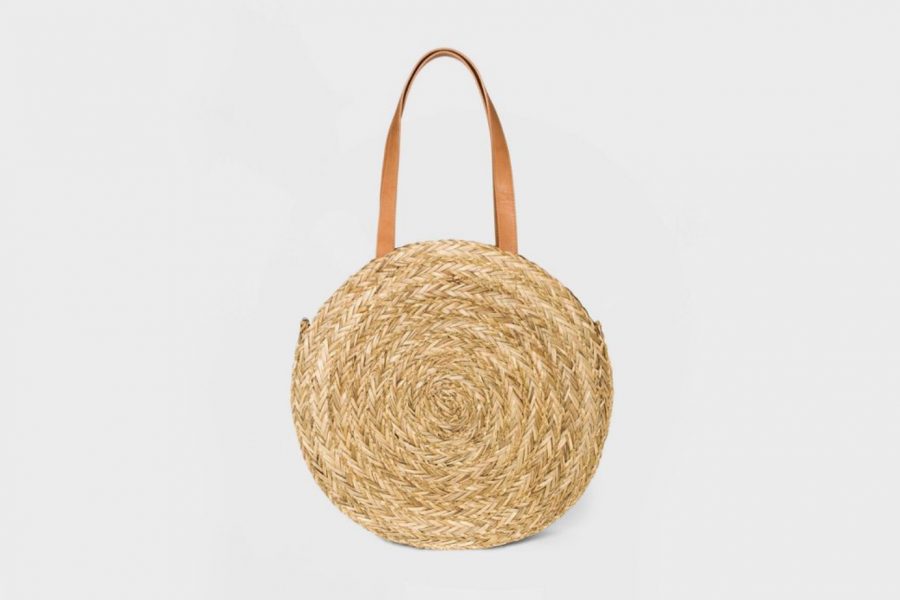 My sister owns this round straw bag, and I consistently tried to steal it while we lived in the same house. Unfortunately, I failed, so it's probably time to buy my own. This round purse is the perfect size for holding your beach essentials: sunscreen, sunglasses, snacks, and a good book.
2Nordstrom Anderson Structured Rattan Flap Crossbody Bag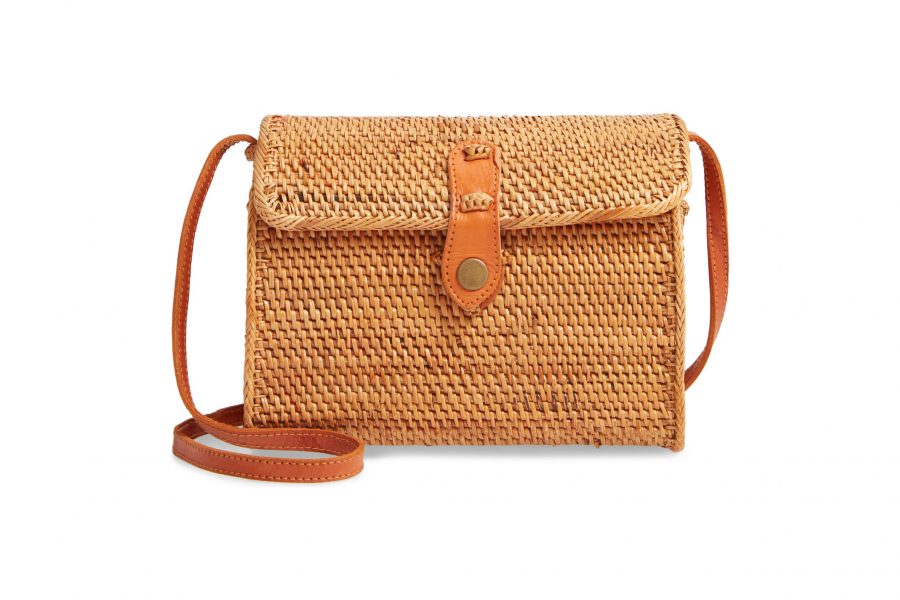 Carry this straw bag on your shoulder or as a cross-body bag from A.M. to P.M. The basket structure is giving us picnic vibes, but slightly more elevated. At 60% off, this is a total steal.
3A New Day Straw Large Tote Handbag
This sturdy straw tote bag fits comfortably over your shoulder, and the braided texture creates a breezy look that we're all for. The three-toned tassel and two-toned straps bring an earthy vibe to the handbag.
4Boohoo Circle Handle Straw Bag
This straw tote will be the perfect accessory for when you need to carry a few essentials but don't need a huge bag. It's a little less than one foot wide and tall, so it'll hold your cell phone, sunscreen, hexagon sunglasses, and a pair of flip flops for when your heels become too much.
5Nordstrom Woven Rattan Canteen Bag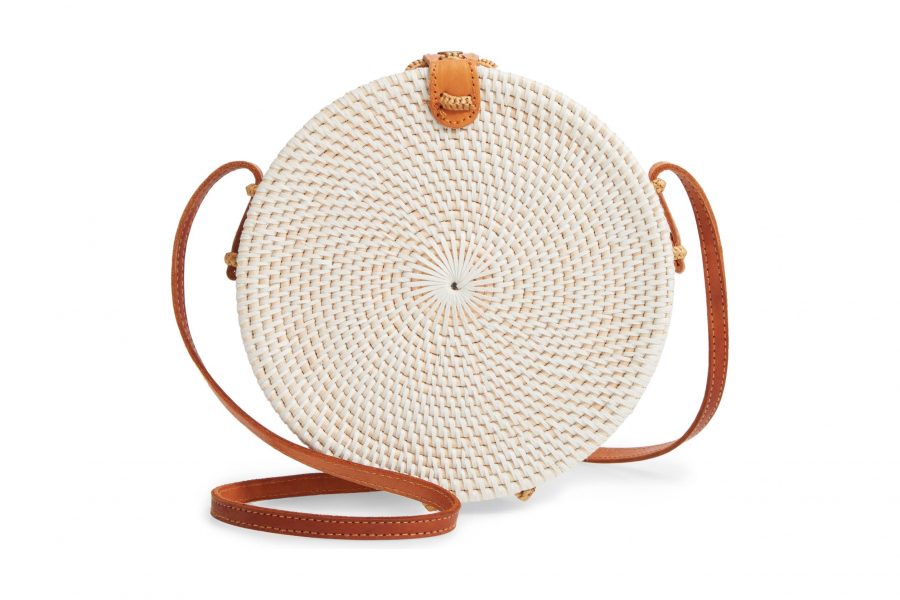 Round purses are all the rage right now, and this straw bag fits the bill. It was inspired by vintage hatboxes and is topped off with a button closure and faux-leather cross-body strap.
6Universal Thread Straw Fringe Tote Handbag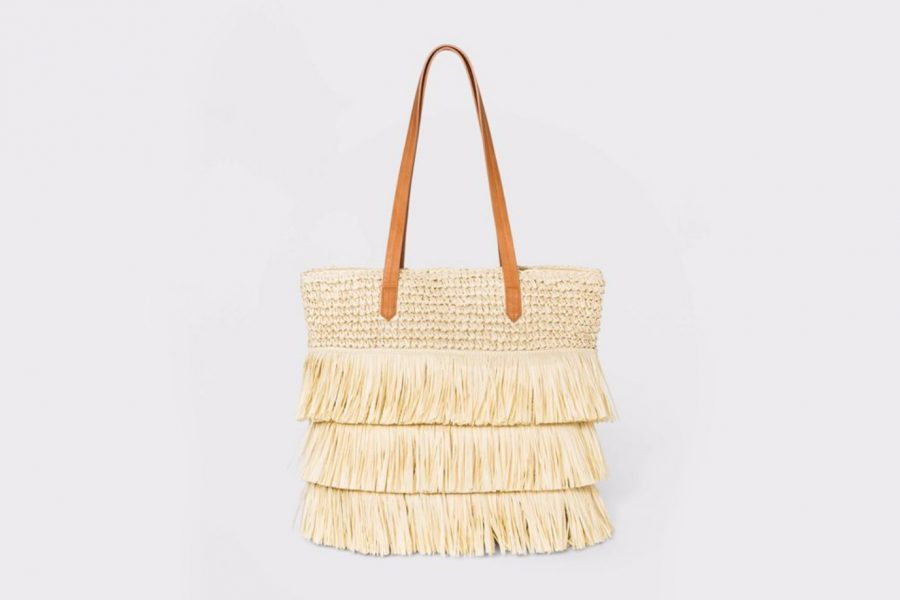 If fringe is your thing, you'll love this straw tote bag. Give your look a bohemian vibe by carrying this baby on your shoulder, and easily fit essentials in the organized compartments inside.
7Melrose and Market Woven Straw Clutch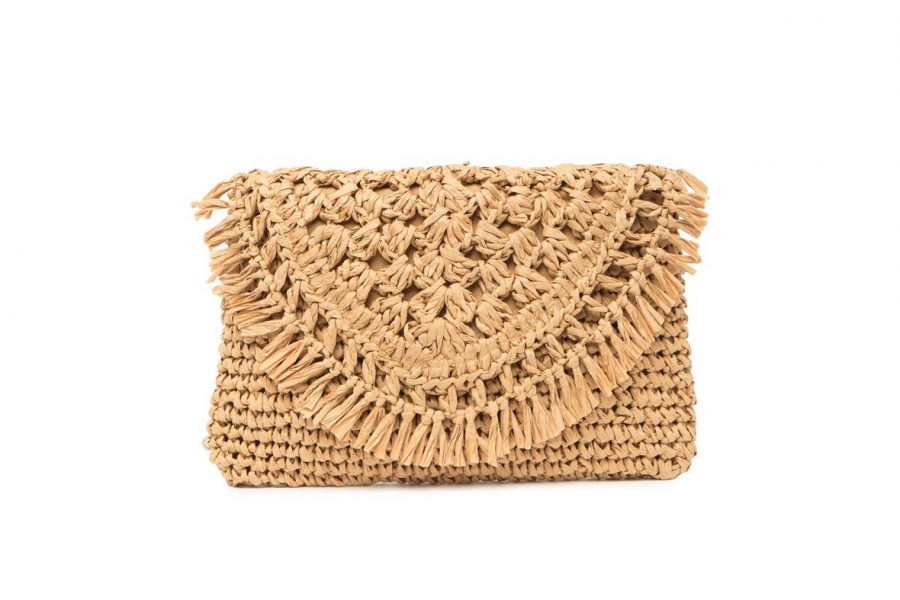 A handheld clutch instantly ups the cool factor of your look, and this woven one looks effortless. Aside from this natural tone, this straw bag comes in bright yellow and hot pink, if you're looking for a bold pop of color.
8American & Beyond Coral Pompom Fiesta Jute Tote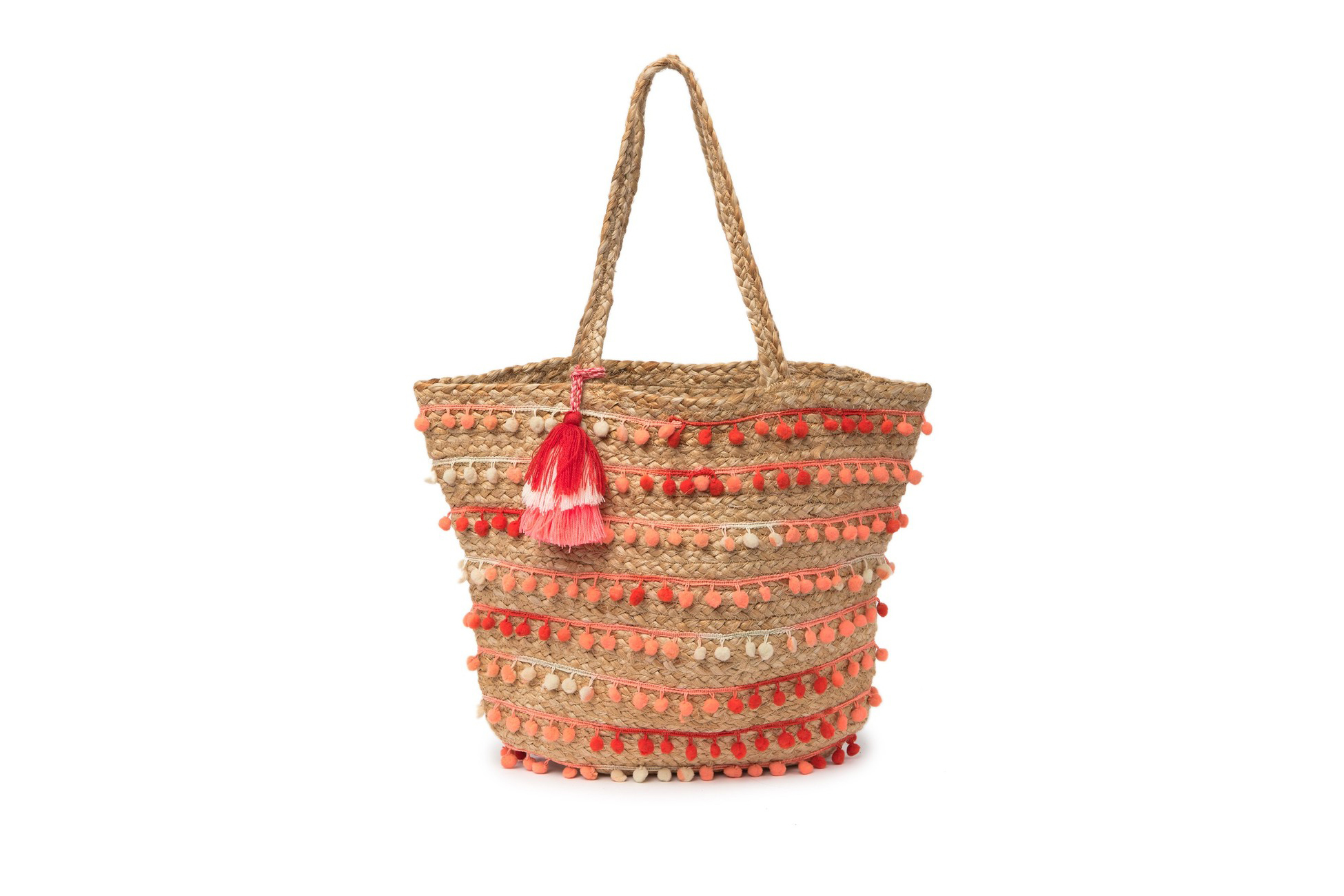 Coral and red pompoms trail this straw tote bag, making it perfect for backyard barbecues and weekend getaways. Colorful tassels top off this purse that's sure to be your go-to warm-weather bag.
9LC Lauren Conrad Small Half-Moon Tote Bag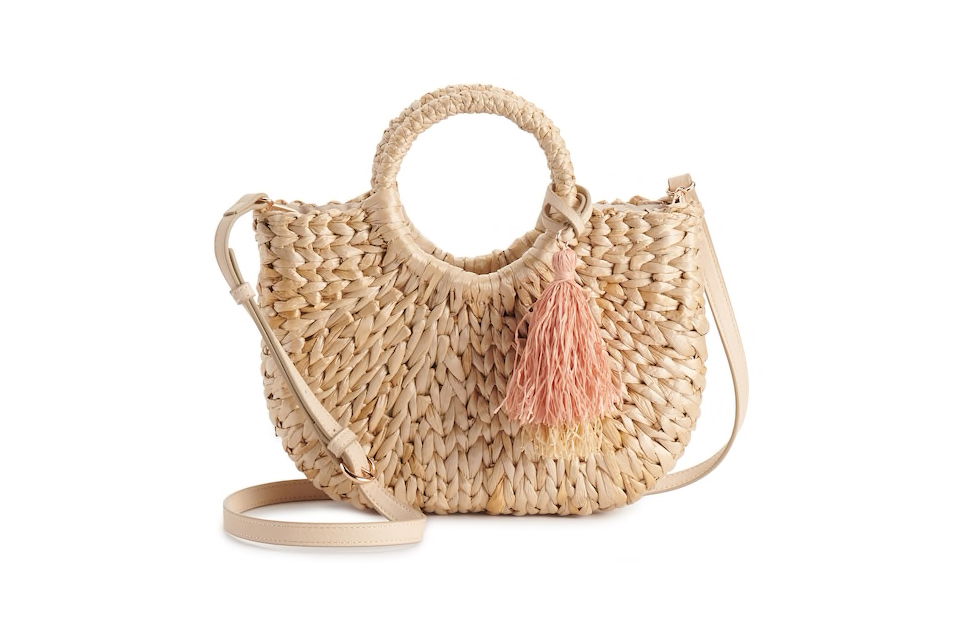 A mix between casual and classy, this straw cross-body bag comes in a unique half-moon shape and includes a convenient zip closure. Plus, the neutral tassel adds a dash of playful energy.
10Lulus When the Sun's Out Ivory and Tan Woven Pom Pom Tote Bag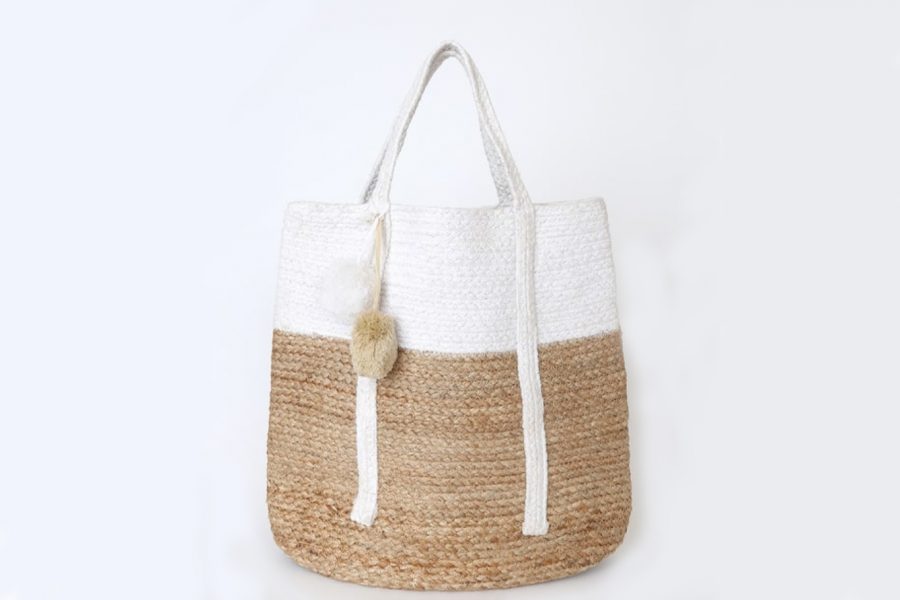 Looking for the perfect catch-all summer bag? We just found it. This oversized two-toned tote is ready to accompany you on all of your warm-weather adventures. Just throw in your beach towel, your favorite swimsuit, a pair of portable speakers, and you're summer-ready!
11Topshop Fenn Fringe Straw Tote
This straw tote bag is super spacious, and the thick line of fringe adds a playful vibe that we're loving. Besides this neutral color, this straw bag also comes in black and forest green.
12Boohoo Straw Mini Crossover Bag
This cross-body bag will transition seamlessly through spring, summer, and fall. Its gold chain dresses it up while the straw material gives a more down-to-earth vibe for the perfect high-low look.