This mask will bring your skin back to life after all of your Labor Day parties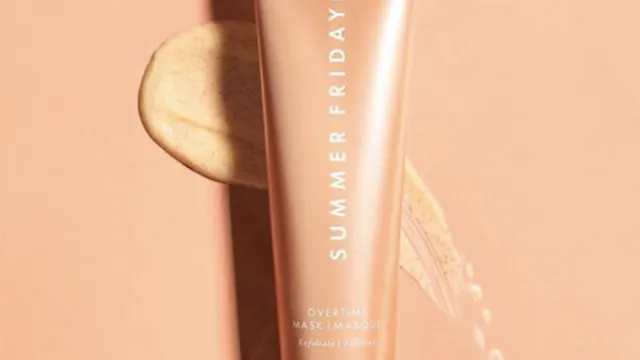 With Labor Day right around the corner, it's time to start thinking about the changing season. During this transitional weather, our skin gets a bit more complicated. We're drier in certain areas, oily in others, and it's a weird, weird time. Thankfully, Summer Fridays launched its Overtime Mask, and it will work overtime to keep your skin in tip-top shape.
The brand first came out with its Jet Lag Mask over the summer, and it was one of the hottest skin care products of the season—even Kim Kardashian was a fan. Luckily, Summer Fridays is blessing us with a new mask so we can bring our skin back to life after all of our Labor Day festivities.
The Summer Fridays Overtime Mask.
This brightening mask gently exfoliates the skin, leaving your complexion with a healthy glow. Infused with pumpkin and apricot seeds, its formula gets rid of dead skin cells, improves texture, and soften syour face.
You can pick up the new Overtime Mask on SummerFridays.com starting today, August 31st.
If you want to wait to rack up some Sephora points, the mask launches online on September 4th and in-stores in the near future. You'll also be able to get it at Cult Beauty sometime in October.
If your skin needs a little T.L.C. before the transitional weather starts, head on over to Summer Fridays and pick one up for yourself.