7 summer beauty boxes you should invest in before you spend all your money on products you're unfamiliar with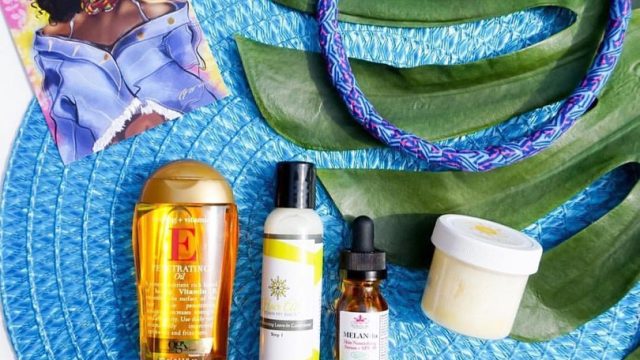 There are a million reasons to love the beauty products that arrive in the summertime. From bronzer to BB cream to face masks, we're blessed with a variety of sun-friendly items. If you haven't tried summer beauty boxes before, 2017 is your year. Rather than spending all your money in one fell swoop on products that you know nothing about, you can save some money and sample a whole bundle of makeup and cosmetics. And there's no catch.
All you have to do is sign up and choose which box works best for you. Opting in to receive a beauty box each month also ensures that you'll never get bored with your makeup routine. So don't waste anymore time. Get your summer beauty box and get your glow on.
Here are seven summer beauty boxes you should set your sights on.
1Boxwalla
Meet your new best friend. Not only does Boxwalla create Green Beauty boxes that send luxurious, environmentally conscious products to your doorstep, like serum and face mist, but they also offer boxes in three other categories: Artisanal Food, International Film, and Books. You can switch interests at any time and there's always free shipping. Your whole summer is about to change for the better.
2Scentbird
https://www.instagram.com/p/BUfajP8BYaR
Perfume is one of the most expensive beauty products out there today. But instead of dishing out $100 on a bottle you're not sure you'll entirely use, Scentbird brings you designer fragrances every month for just $14.95. You can choose from all the top name brands, so you can try just about everything before you decide on your signature scent. You'd be crazy not to try it out.
3We Are Onyx
https://www.instagram.com/p/BUVBiHIjVHv
If you're dark-skinned and you feel like most cosmetics companies don't cater to your needs, allow us to introduce you to We Are Onyx. This is how Delali Kpodzo, Co-Founder and CFO, explains We Are Onyx to HelloGiggles: "a beauty destination dedicated to Black Women designed to bring discovery and delight back to the Black Beauty experience." You don't want to miss out on the gorgeous products they can offer you on a monthly basis.
The more months you sign up for, the more you save, so whip out that credit card. There's a lot of high-quality beauty coming your way this summer.
4Ipsy
With over two million followers on Instagram, Ipsy has become a leading name in the beauty box game. They've got all sorts of options for summer cosmetics, and it only costs $10 a month. Yep, that's it. Experiment with brands like Buxom, Smashbox, and Benefit, and subscribe to their YouTube channel to get your fill of makeup inspo.
5Honest Beauty Bundle
https://www.instagram.com/p/BULDrLNFlEj
Totally customizable from start to finish, the bundles available from Honest Beauty will give you everything you need to get your summer glow on. The more you add into your box, the more you save, and you can choose which date the bundle arrives at your house every month. All-natural beauty has never been so easy!
6Must Have POPSUGAR
https://www.instagram.com/p/BUkxzMEBF8U
The ever popular lifestyle site POPSUGAR has a subscription service that sends you the best in-season beauty and wellness products. Choose which kind of plan you want (the more months you purchase upfront, the more you save, obv) and let them do all the work. All you have to do is unwrap your diverse box of goodies, like body wash and even toothpaste, and enjoy.
7Beauty Box 5
You'll find a bevy of useful items in this beauty box, like lip balm and skincare, which means you won't be in need of any last minute summer products to keep you feeling fresh. Every time you see that teal box in the mail, you'll jump with anticipation. Beauty Box 5 is known to carry things like bronzer, argan oil, and face masks.
8Birchbox
Their motto is "Beauty made easy," and for good reason. Birchbox offers some of the biggest, most well-known names in the beauty game, and each box looks totally different than the last one. You'll never get bored. Plus, if you find something in your beauty box you love, you can likely find the full-size item on their site and order it as well. This is going to be your most gorgeous summer yet.