14 summer bags you need for every beach day, road trip, wedding, and picnic
Is there anything more fun than shopping for summer accessories? We're going to assume you just silently mouthed the word "Yasss," so we're on the same page. The season of sunshine, patio drinks, barbecues, and everything else in the world that is pure and good is also peak accessory season. Don't believe us? Below, we've rounded up 14 of the chicest, most adorable, and most practical bags you can shop, and they're all basically made for summertime.
From straw tote bags to chic picnic baskets, to embellished bucket bags and even a weekender or two, these versatile summer bags will carry you through the season, no matter what your plans are. Whether you're taking road trips or going to a summer wedding (or three), there isn't a single summer activity we don't have covered.
Shop our picks from the cutest, most practical summer bags below—starting at as low as $23.
1 Adidas Dual Function Crossbody and Waist Bag

Do we really need to explain why you need your hands free this summer? (Psst: For snacks and drinks.) This also doubles as an accessible hiking pouch.
2 Aldo Namerx Backpack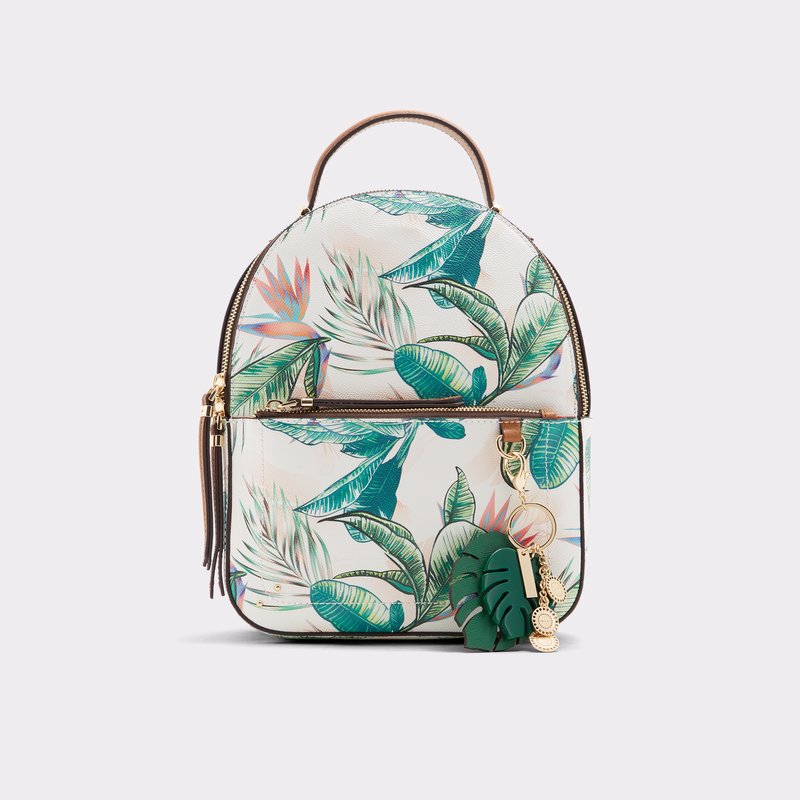 We love a good botanical print (and bags we can wear on our backs).
3 Asos Rose Gold Caged Box Bag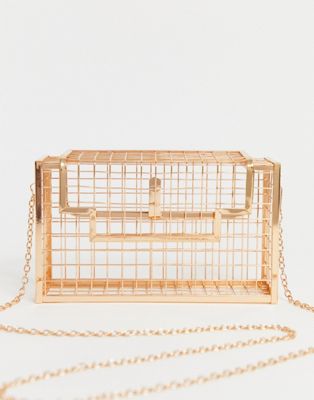 This rose gold cage bag is a necessity for those of us who like to see exactly where we put our summer glosses and palettes.
4 Billabong Totally Totes Bag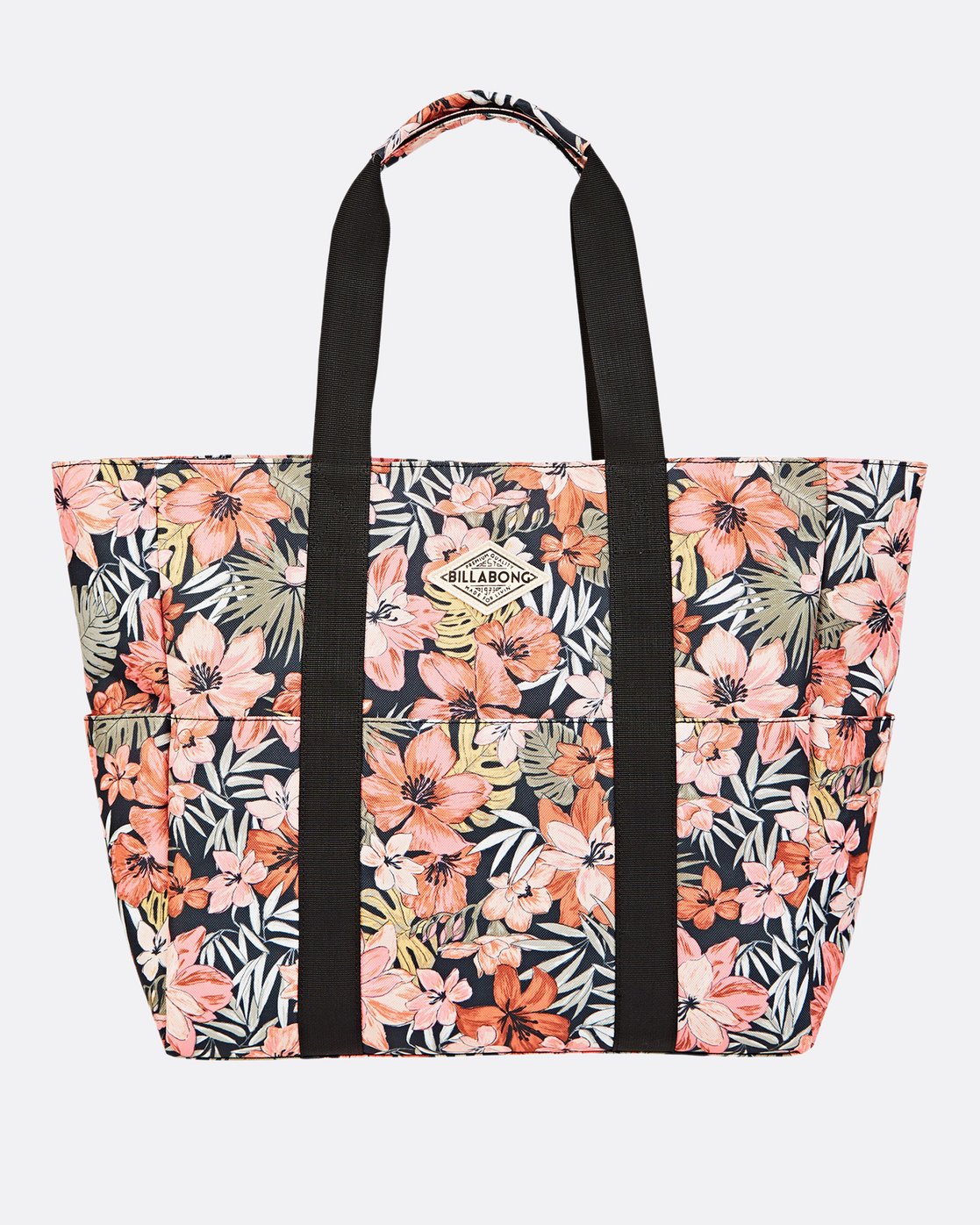 Perfect for overnight trips along the coast.
5 Forever 21 Translucent Crossbody Bag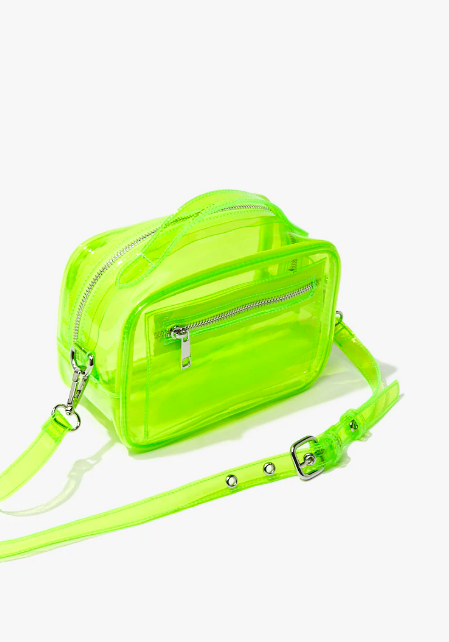 Yup, the neon trend is still going strong.
6 Herschel Supply Co. Novel Mid Volume Duffel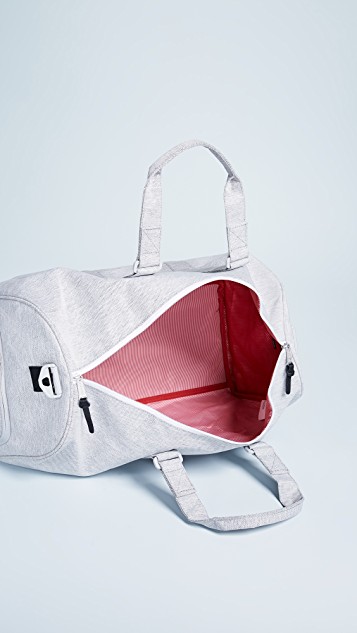 Weekend trips are a no-brainer in the summer. This duffel will fit everything you need.
7 H&M Beaded Handbag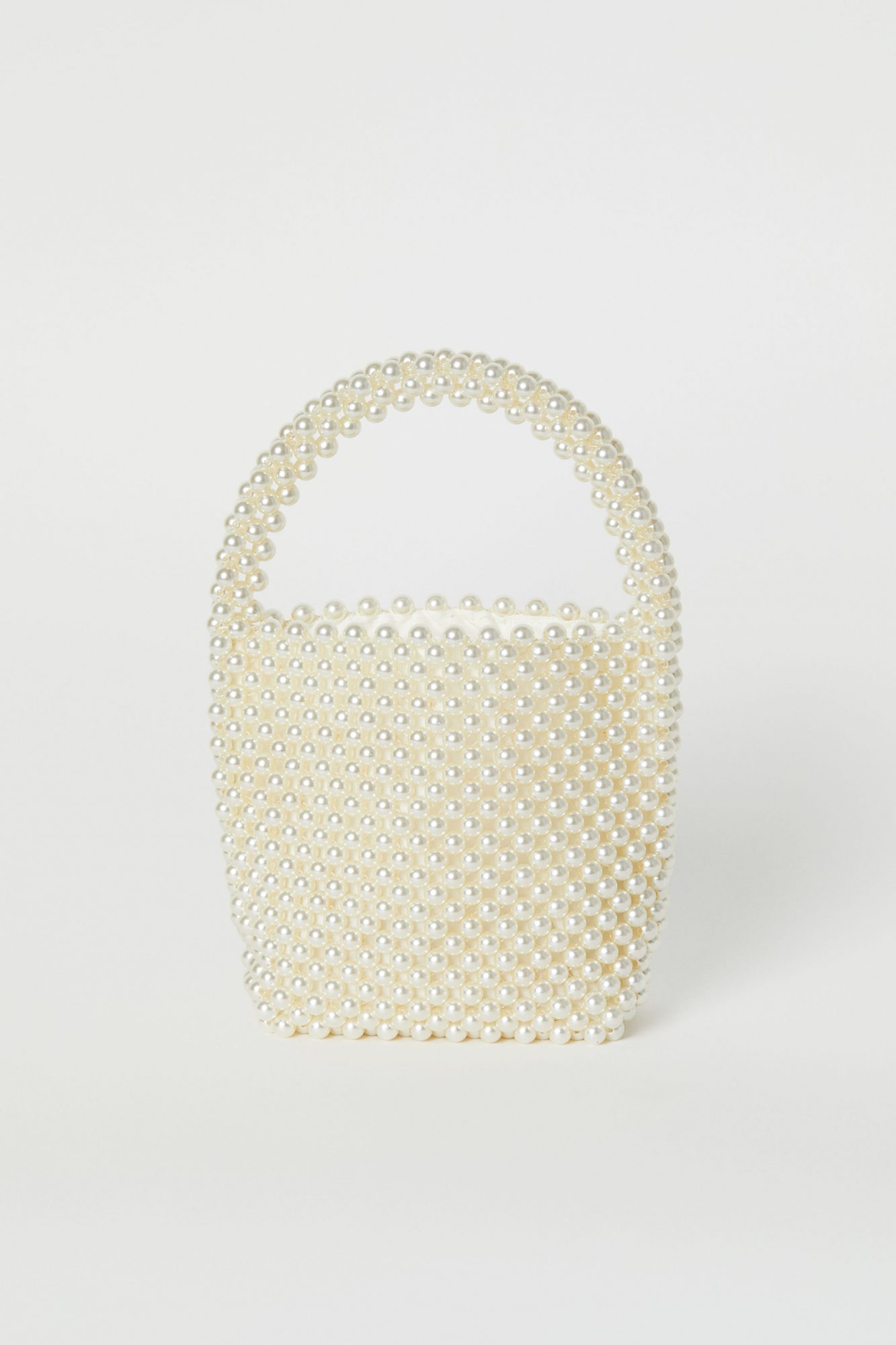 This stunning pearl handbag is ideal for summer weddings.
8 Kate Spade Sam Medium Satchel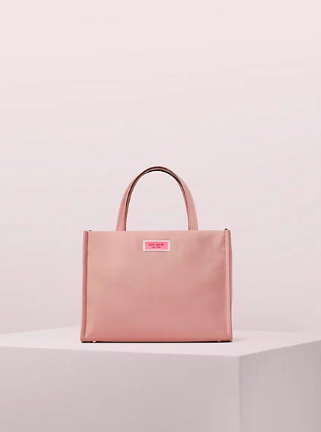 It fits enough for an impromptu beach day and comes in a variety of colors.
9 Knotty Beaded Straw Bucket Bag
Summer picnics at the park? Here we come.
10 NastyGal Want Just Hold On Wooden Clutch Bag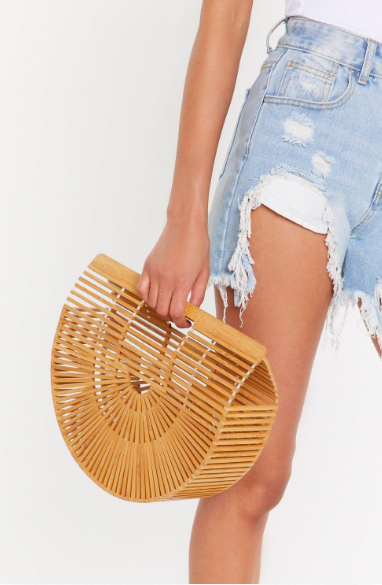 If this isn't the definition of a summer-friendly clutch, we don't know what is.
11 Topshop Shell Carmen Tote Bag by Skinnydip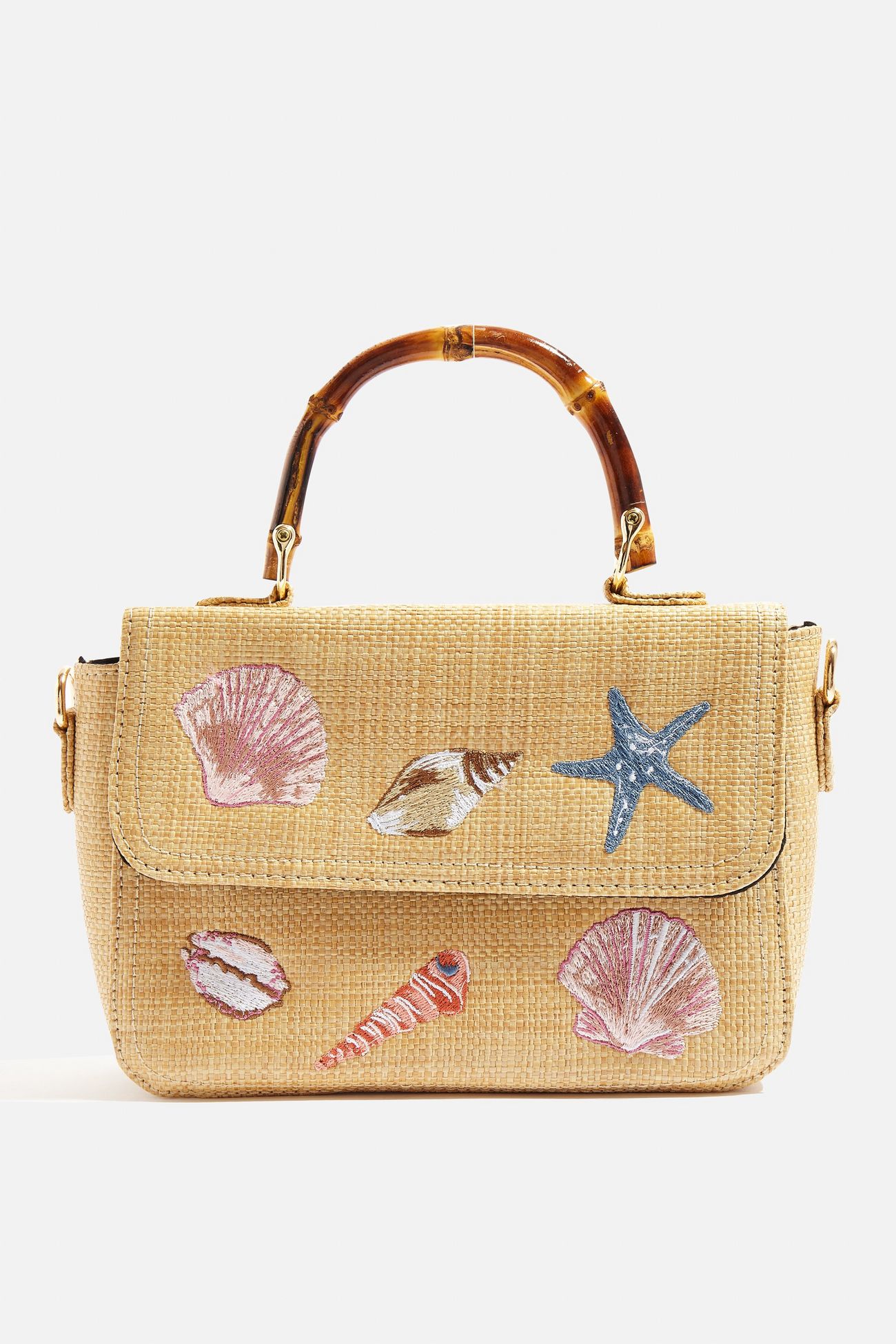 Cute as shell.
12 Urban Outfitters Melody Woven Shoulder Bag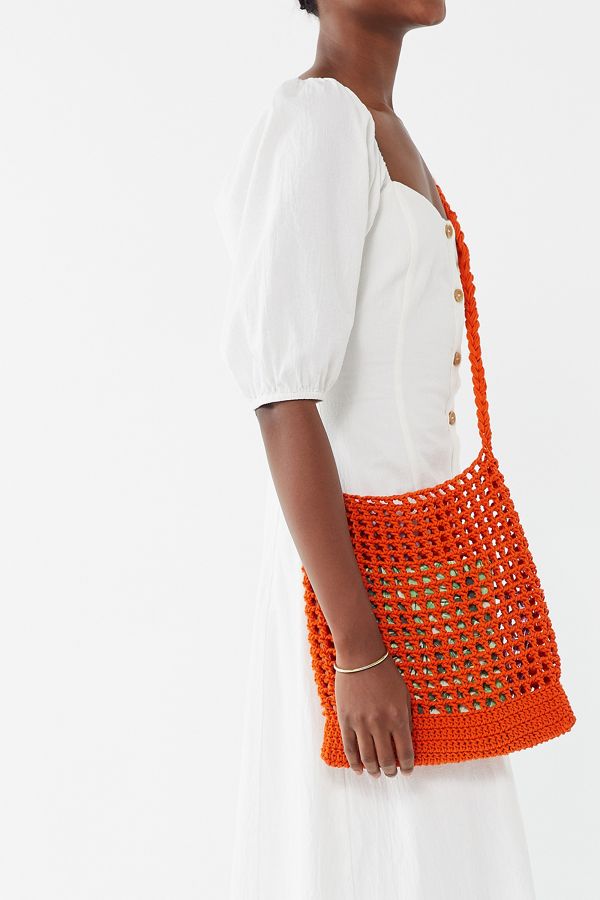 Headed to a BBQ? Throw a bottle of wine and some snacks into this woven cutie.
13 Zara Natural Picnic Basket
Another picnic-perfect option.
14 Banana Republic Transparent Tote Bag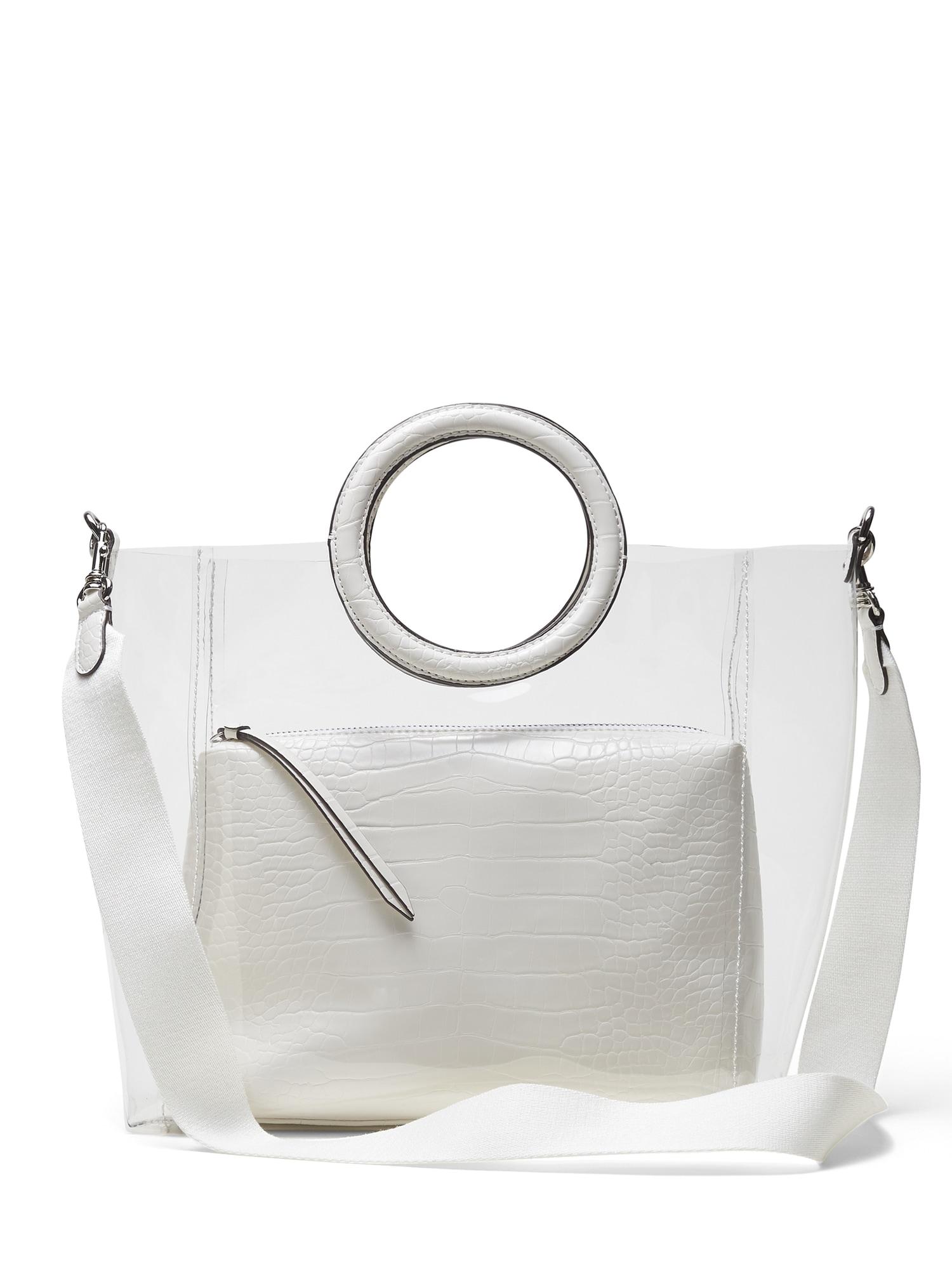 We love this chic take on the clear bag trend (and that it's easier to dust sand from plastic).