Katherine Heigl is joining "Suits," will try hard to replace the Meghan Markle-shaped hole in our hearts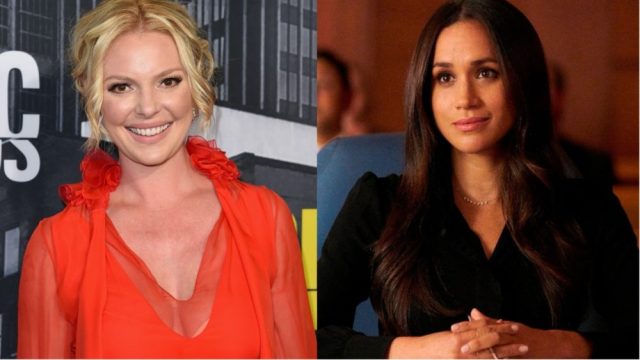 If you've heard a whisper in the winds, you weren't imagining it: Katherine Heigl is returning to television (!!!). Heigl is joining the cast of Suitsfor Season 8, and thank goodness, because we needed some amazing news to help fill the Meghan Markle-shaped hole in our hearts.
Once we heard Roswell was coming back, we *totally* wanted all the original characters to return. But seeing the actress formerly known as Isabel Evans (and Dr. Isobel Stevens) join Suits is really cool, too. (And like, not too late for Heigl to be a part of Roswell 2.0, right??)
Fans might be surprised to hear that the cable series had been picked up for Season 8 after two main cast members announced their plans to leave. Adding Heigl as "Samantha Wheeler, a talented new partner at Pearson Specter Litt who challenges the status quo and will either become the firm's greatest ally or most powerful enemy" is an inspired way to shake up the series.
And, as Deadline points out, this signifies a departure from the "male buddy dynamic" that helped drive the show, and we're all about the change of pace. Not to mention, casting Heigl as a powerful, mysterious partner to go up against the rest of the cast will inject new life (and hopefully longevity) into the series.
"The mysterious Samantha Wheeler is a direct threat to their status quo," creator Aaron Korsh adds of the character. "One thing is for sure — Samantha's wit, charm, loyalty, strength and vulnerability will all be put to the test as she muscles her way into the firm currently known as Pearson Specter Litt.
Season 8 of Suits will begin filming in Toronto in late spring, and should premiere before the end of 2018. Hopefully, the cast will get a break to watch/attend Markle's royal wedding. If it isn't too painful losing Rachel Zane, of course.