Somebody is suing Hershey for this reason, because chocolate is a serious thing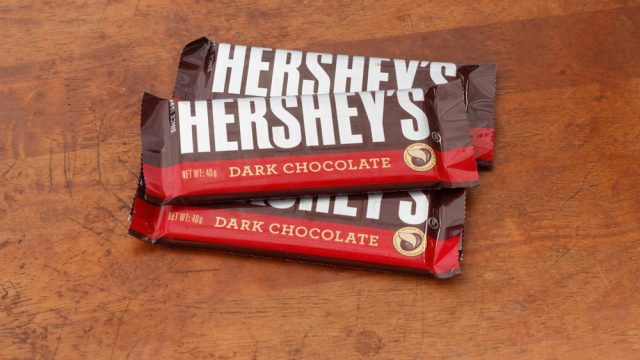 We've all experienced the pain that comes with opening a bag of fresh potato chips to find that only half the bag is full. It's a sneaky trick that a lot of companies are known for, but chocolate lovers have filed a lawsuit against Hershey Hershey accountable for this kind of deceit. Because if you pay for chocolate, you damn well expect to get some chocolate.
A guy from Missouri insists that he's not being given what he paid for, which is why he's suing Hershey for his Reese's Pieces and Whoppers boxes not being full enough.
You have to admire his gumption. Technically, what he's suing over is called "slack fill," which is the technical term for the empty space in boxes of chocolate or candy. While it's normal and even sometimes necessary to have some "slack fill" in a box of snacks, the plaintiff is claiming that Hershey puts far too much space in there.
The man is accusing Hershey of under-filling their Reese's box by 29 percent, and the Whoppers box by 41 percent. Which, admittedly, is a pretty big amount of empty box. He and his attorneys have even provided visual aids in order to show how little chocolate can be found in the Hershey products. Talk about dedication.
"It is not possible to view the product packaging without also seeing the net weight and quantity disclosures," Hershey responded.
The judge didn't find Hershey's responses to be worthy enough, though, so the case wasn't dismissed. Guess we'll have to stay tuned to find out what will happen in this chocolate war.