We can't look away from this trippy "Suicide Squad" poster
Worst. Heroes. Ever. This may be the tagline for the new Suicide Squad film, but the new poster debuted this week is more aptly described as the best ever. I mean, just look at it! How fun and trippy and creepy, right? It really gives viewers a vibe for the kind of film Warner Bros.' is going to release in August. If the poster is to be believed, Suicide Squad won't be your average, predictable comic book movie.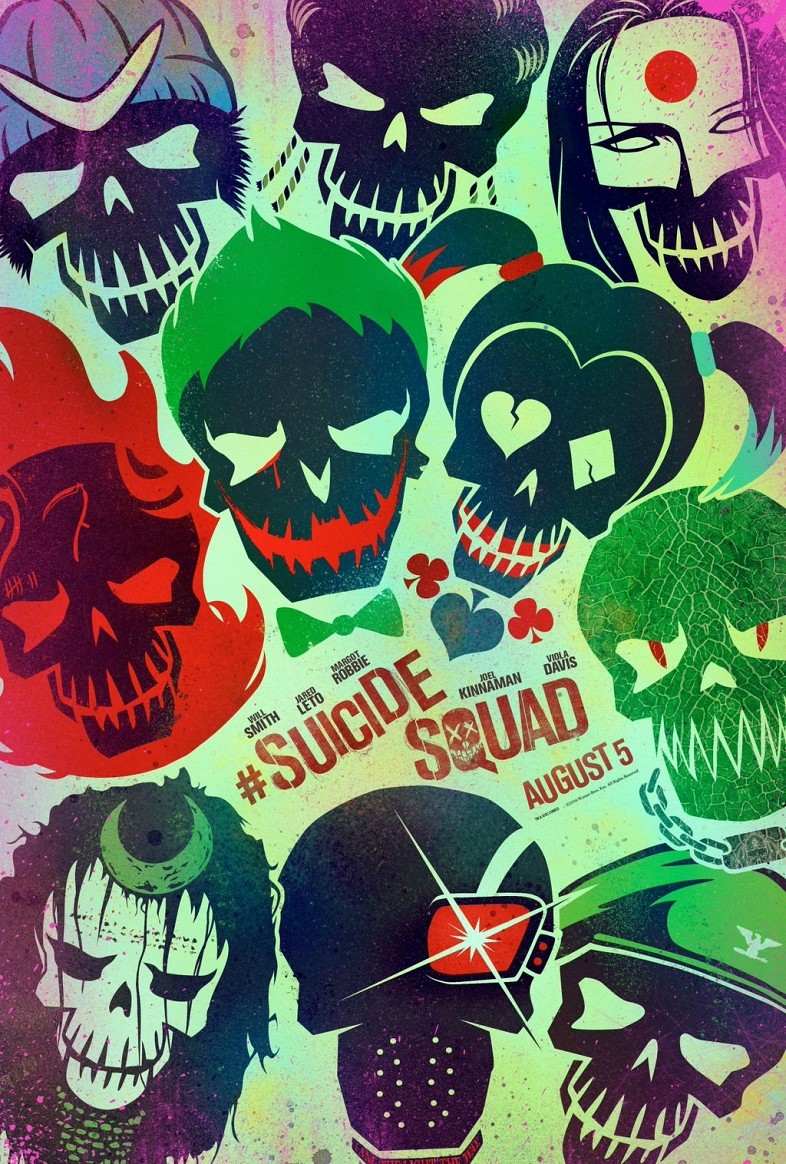 Suicide Squad looks like it's going to be perfect for those of us who feel oversaturated by (if not downright sick of) the superhero blockbuster. Instead, Suicide Squad focuses on a team of super villains, featuring some of the nastiest guys and girls of DC Comics. (So, yes, it is still a superhero movie.) Set in the DC Extended Universe, Suicide Squad sees Amanda Waller (Viola Davis) put together a black ops team called Task Force X, comprised of some of the most dangerous (not to mention crazy) criminals in the world – ideal candidates for missions likely to end in death.
The film stars Margot Robbie as Harley Quinn, Will Smith as Deadshot, Jai Courtney as Captain Boomerang, Cara Delevigne as Enchantress, Adewale Akinnuoye-Agbaje as Killer Croc, Jay Hernandez as El Diablo, Adam Beach as Slipknot, and Karen Fukuhara as Katana. Somewhere in the mix (though not on the team) is the most infamous DC villain of them all: the Joker, played by Jared Leto. The few publicity stills of Leto's Joker have me terrified.
To add to our delight (and anticipation), each of the above team members has their own special publicity art in the style of the movie poster — and they're just as awesome. Many of the Suicide Squad stars took to Instagram to share their character's poster.
I don't know about you guys, but these posters have me feeling even more excited for Suicide Squad than I was before. If the trailer is half as cool as these posters, I will basically have to see the movie opening weekend — especially because then I would have a sweet excuse to do my hair up like Margot Robbie's Harley Quinn. Any reason to wear pigtails, am I right?
(Image via Warner Bros.)