Sugarpill Cosmetics is launching a new lipstick line and they're adorable AF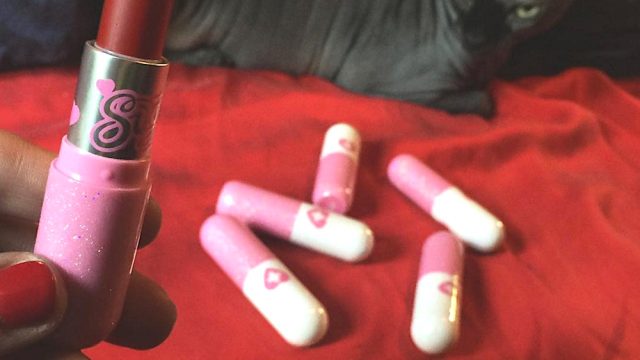 Are you ready to have your life injected with a big shot of happiness and cuteness? Good, yes — so are we — and luckily Sugarpill Cosmetics is launching a new lipstick line and the bright-colored shades are exactly what we need to brighten up after a long week. In the past, Sugarpill Cosmetics released a donut-scented lipstick, so coming out with adorable and cheery products is a specialty of theirs. Their very latest lipstick line coming out includes six different gorgeous shades ranging from deep purple to an electric orange, and every single shade looks like it popped out of the technicolor prisms of The Wizard of Oz.
Being the trendsetter she is, one of our fave makeup artists Kat Von D already got her polished hands on the new lipstick line before they've been released it to the public!
It's worth noting that not only are they super cute, they're cruelty-free and vegan as well.
The six colors in the Pretty Poison collection include: Cubby (a dreamy peach shade), Nurse (a rich mahogany red), Girl Crush (a rich Barbie color), Spank (a sexy R&B silk violet color), and Detox (an electric orange).
Yum, just look at that spread.