Suck It Up is a cocktail recipe book that's so relatable, you'll feel like you're mixing mimosas with your BFF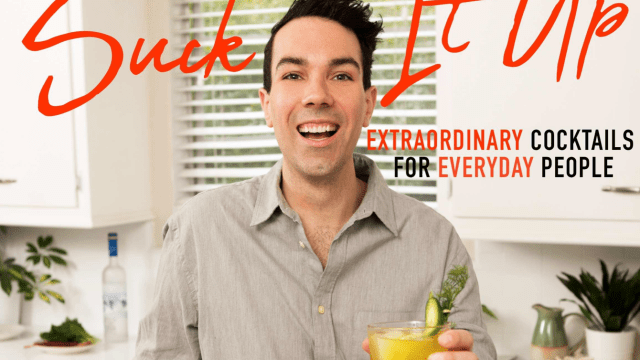 Real talk: Making craft cocktails at home always seems like a good idea to me (I love to cook! I love cocktails!) but I have literally never made one successfully. Oh sure, I can shake up some Trader Joe's apple cider with dark rum and throw in a cinnamon stick and call it Christmas in a glass, but that has essentially been the extent of my mixology skills.
Thankfully, cocktail wizard Dan Magro, who also happens to be HelloGiggles' Executive Producer of Editorial Video, has written a cocktail recipe book that's so thoughtful, funny, and downright relatable, I whipped through it like it was The Hunger Games (don't judge me).
In Suck It Up: Extraordinary Cocktails for Everyday People, hobbyist mixologist Magro talks to his audience the way he does his friends: honestly, and with all the wit and sass you need to make craft cocktails. Mixology gets a snobby reputation, but Magro makes it accessible.
In his intro, Magro describes his relationship with alcohol growing up in the suburbs of Philadelphia, writing that Philly is a city where "the most popularly ordered drink is… shots," adding, "I was told they were typically vanity shots popularized by such inspirational works as Jersey Shore."
And in a rundown of all the kitchen gadgets you might need for your new life as a mixologist, Magro writes about using a juicer: "You don't need a $5,000 automatic juicer (but if you have one, great, you're rich, congratulations)."
So yeah. If it wasn't already clear, this fancy cocktail recipe book is, uh, not that fancy. And I mean that in the best way possible.
As Magro tells HG, "This book is for anyone who wants to get into craft cocktailing, or appreciates a sophisticated adult beverage."
"I want people to feel empowered enough to take that first step and jump right in. I remember the first time I created a craft cocktail in my apartment. It tasted like complete crap, I mean like, it was so bad. But rather than being discouraged, I fixed what wasn't working and made something beautiful — in fact, that (adjusted) drink is in this very book! In the very worst possible situation you'll have a few underwhelming sips, and an award-worthy buzz. I mean, is that even really such a bad thing?"
Okay, on to the delicious stuff. Below, check out five amazing cocktail recipes from Suck It Up. You'll need the book (get it onAmazon!) to make some of the infusions, juices, and blends you see here, but this should definitely whet your appetite.
Jump to:
[stylized_links related_links="%3Cp%3E%3Ca%20href%3D%22%23savory%22%3ESavory%3C%2Fa%3E%3C%2Fp%3E%3Cp%3E%3Ca%20href%3D%22%23floral%22%3EFloral%3C%2Fa%3E%3C%2Fp%3E%3Cp%3E%3Ca%20href%3D%22%23refreshing%22%3ERefreshing%3C%2Fa%3E%3C%2Fp%3E%3Cp%3E%3Ca%20href%3D%22%23spicy%22%3ESpicy%3C%2Fa%3E%3C%2Fp%3E%3Cp%3E%3Ca%20href%3D%22%23healthy%22%3EHealthy%3C%2Fa%3E%3C%2Fp%3E" /]
Savory
Savory
Saved By the Bell Pepper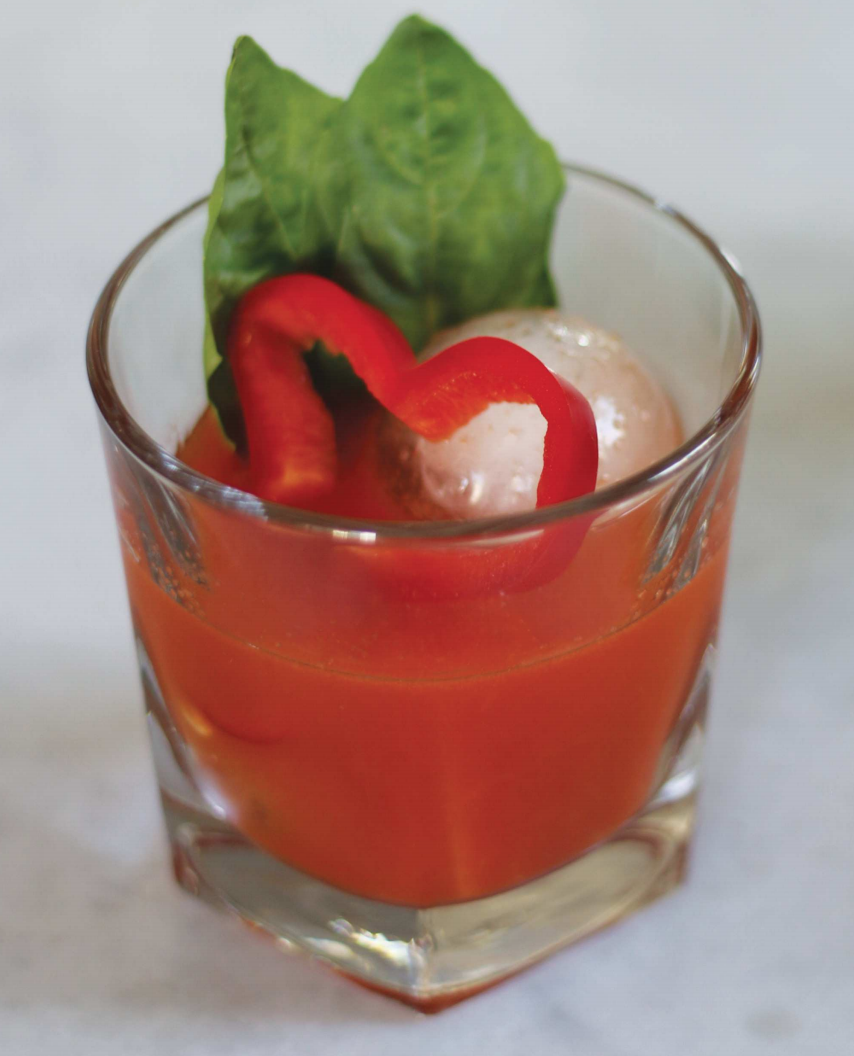 2 ounces whiskey
1 ounce red pepper blend
1 tablespoon honey
1 whole lemon, quartered
4 large basil leaves
1 red pepper slice, to garnish
Place honey and lemons in glass. Muddle until the oils and juices are fully released. Remove three basil leaves, saving one for garnish, and muddle lightly as to only bruise the herb. Add the red pepper puree juice, whiskey, and ice. Shake vigorously. Strain into a rocks glass over a large ice cube. To garnish, place the pepper slice and basil in the glass.
Floral
Floral
Lavender Mimosa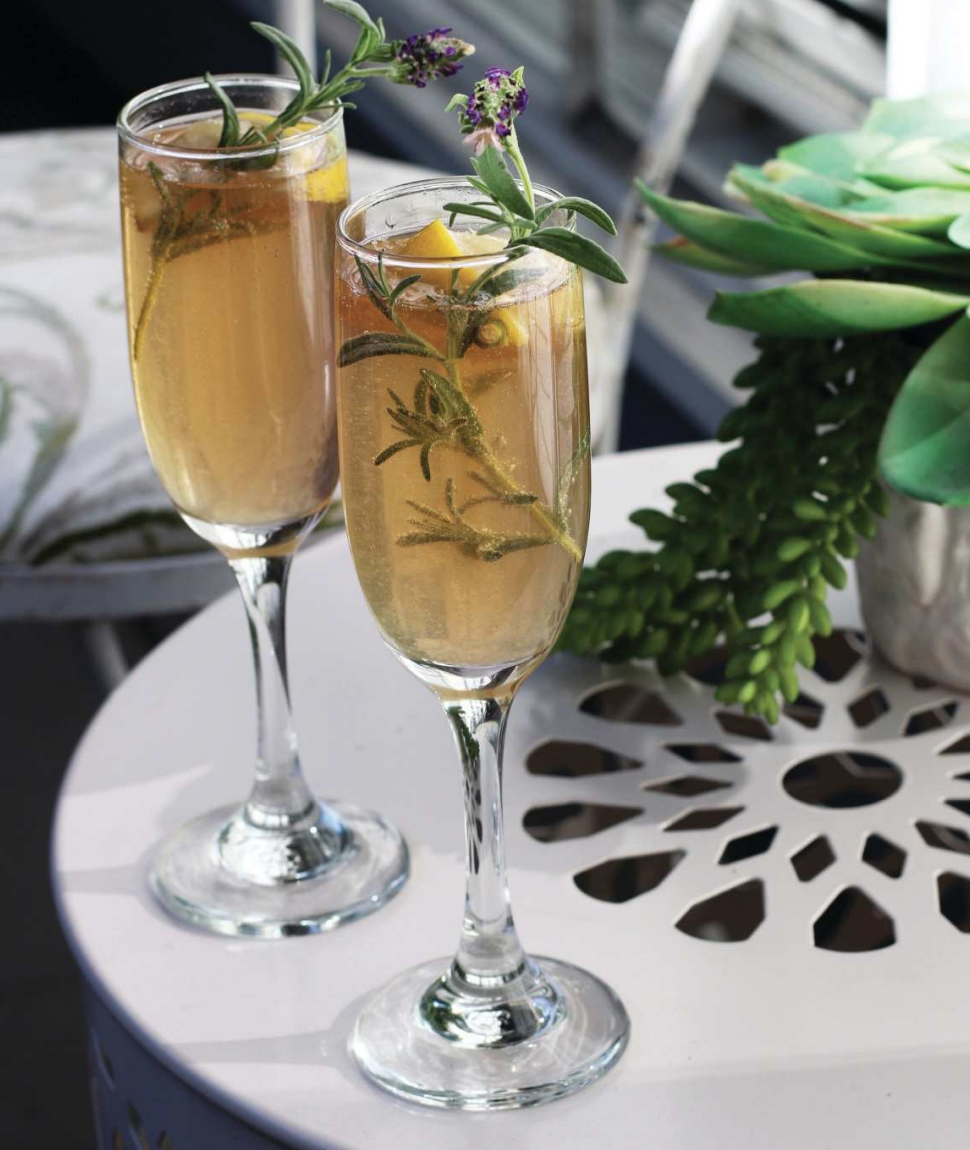 1 bottle of brut champagne or sparkling wine
Lavender honey infusion
1 lemon
Fresh lavender, to garnish
Quarter the lemon, and rub the slice around the rim of a champagne flute. Squeeze the quarter lemon's juice into the champagne flute, and drop the wedge into the glass. Fill the glass 3/4 with champagne, and top off the remainder with the lavender honey infusion. Depending on sprig size, lay lavender across the top of the glass, or place directly in the mimosa.
Refreshing
Refreshing(ly easy)
Strawberry White Balsamic Lemonade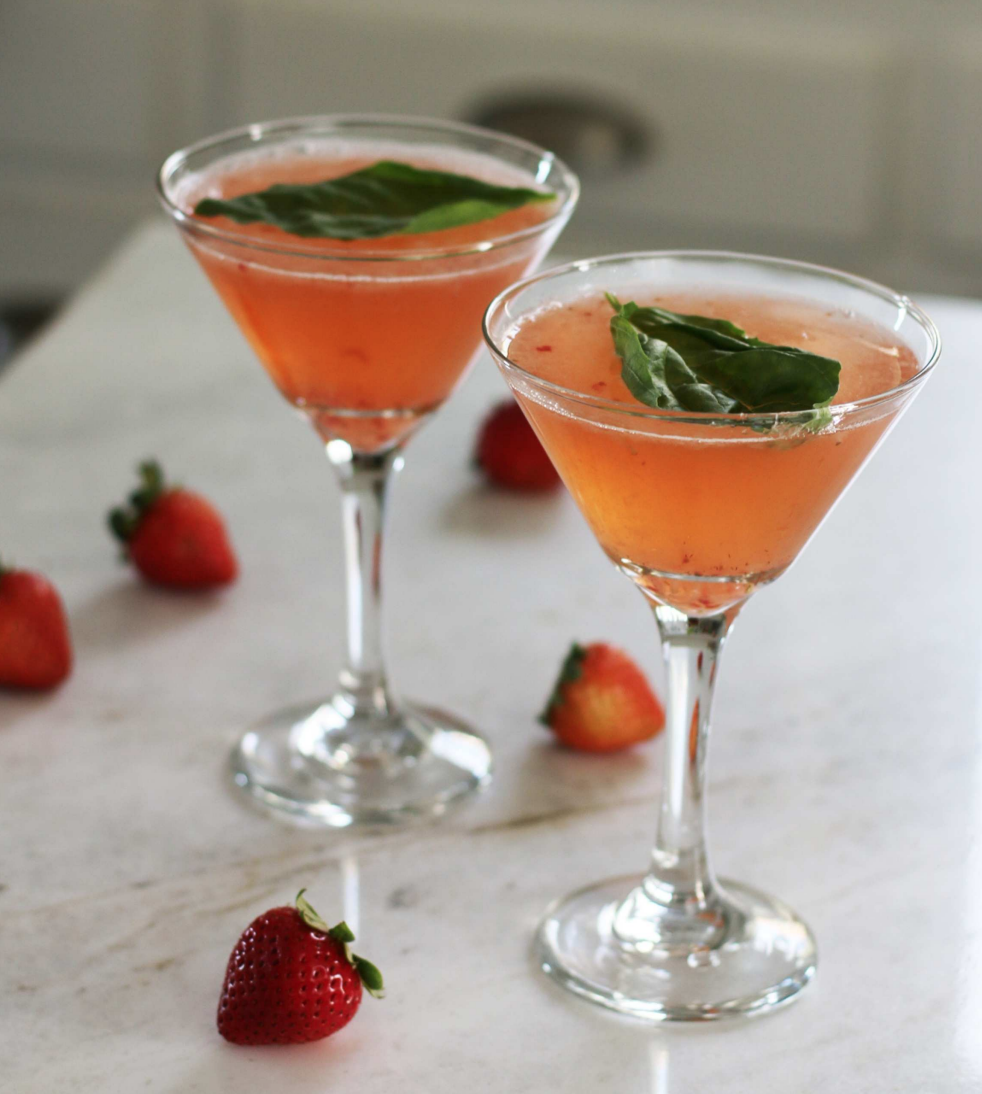 2 ounces vodka
1 ounce lemon juice
3/4 ounce maple syrup
3/4 ounce white balsamic vinegar
3 strawberries
Basil, to garnish
Combine all liquids in a glass. Add strawberries, and muddle in the liquid until blended. Add ice, and shake vigorously. Strain into a chilled martini glass and garnish with basil.
Spicy
Spicy
Avispa Yello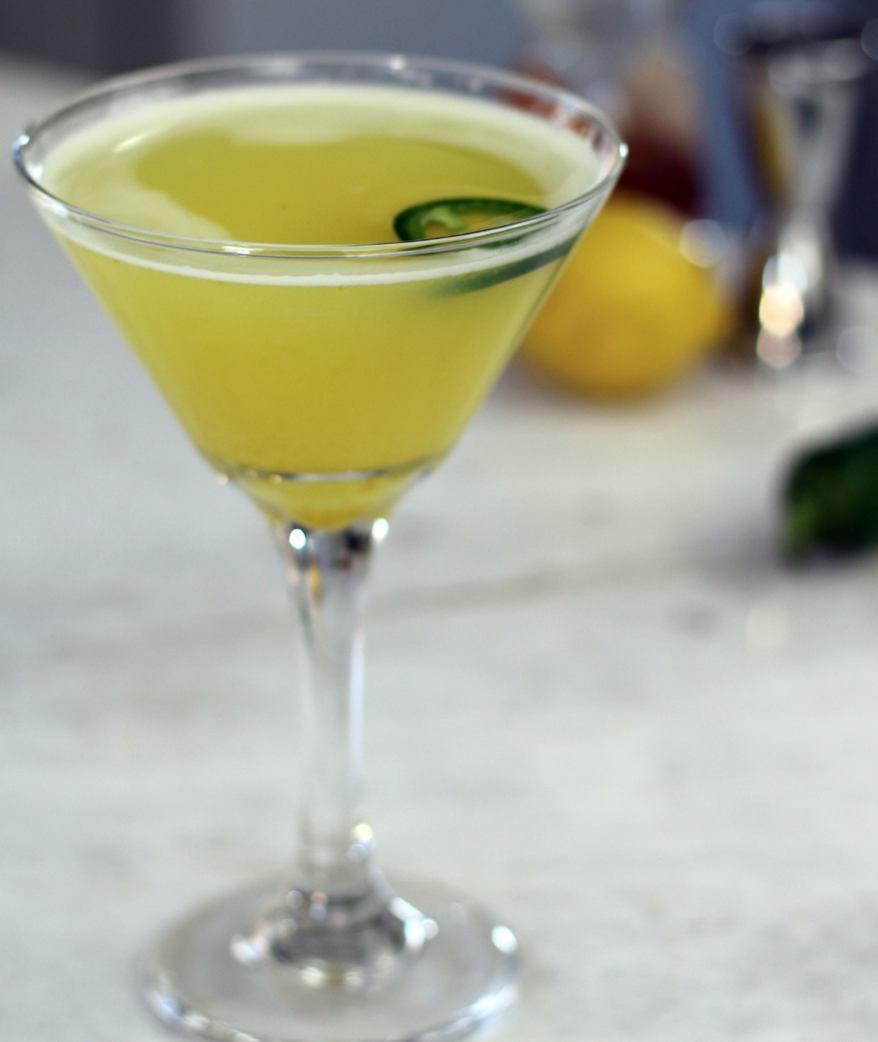 2 ounces jalapeño pepper-infused tequila
1 ounce honey syrup
1/2 ounce turmeric ginger syrup
1 ounce lemon juice
Sparkling water
1 thin slice of jalapeño, to garnish
Combine tequila, honey syrup, lemon juice, and ginger turmeric syrup in a shaker filled with ice. Shake vigorously and strain into a chilled martini glass. Top off with sparkling water. Garnish with a thin slice of jalapeño.
Healthy
Healthy
Juice Cleanse
1 1/2 ounces gin
3 ounces house green juice
2 ounces aloe juice (I purchase the variety with pulp but pulp-free also works)
1 ounce honey syrup
1/2 ounce lime juice
Heirloom purple carrot, to garnish
Fresh parsley, to garnish
Combine all ingredients (except garnishes) in a shaker filled with ice. Shake vigorously and strain into a coupe glass. Garnish with purple carrot ribbon wrapped with fresh parsley.
Don't forget to follow Dan and his cocktails on Instagram. Happy sipping!