There's now a subscription box for single ladies and we don't know how to feel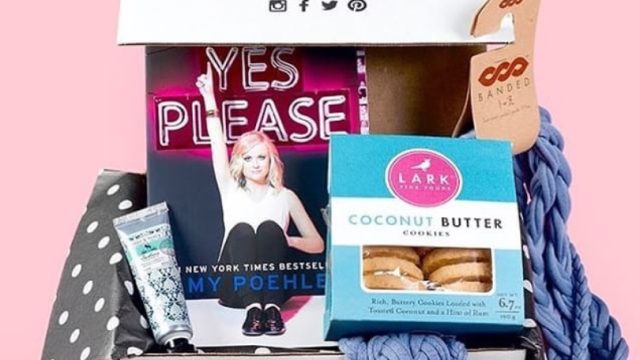 It's cuffing season ladies, and people are pairing off left and right. But rather than sulking over being single why not enjoy an amazing new product? There is a subscription box for single ladies that will blow your mind. Monthly goodies arrive on your doorstep, and you reap the rewards. Because nothing is worse than the holiday round of "so, are you seeing anyone right now?"
This subscription box for single ladies called SingleSwag is the perfect gift to give yourself for a quick pick-me-up. In addition, you can subscribe to it even if you are not a single lady. Because in the end, indulging in yourself should not depend on your relationship status.
https://www.youtube.com/watch?v=1slxFvbrjoQ?feature=oembed
Inside of the box you can expect to find everything from best-selling books to delicious treats. Furthermore, SingleSwag will also handpick organic beauty products and trendy fashion items to ship to you. Your dreams of being a Pintrest rockstar are just a few clicks away.
Another reason so get your hands on a subscription is the price tag. You have a couple of choices at SingleSwag to choose from. The regular sized delivery box includes seven items and will cost you $40 a month. If that seems a bit steep, you can spring for the smaller version that includes three to four items and costs $25. In addition, these are full-sized products and not sample size ones!
Furthermore, another exciting part of this subscription box for single ladies is the effortless joy it brings. The products are delivered to your doorstep and are always a surprise. While you can expect smaller snacks and treats, books are also part of the deal. Finally, light and interesting reading without having to drive anywhere.
  So click on over to their site and check their products out. It's never too early to get yourself that holiday gift and #treatyourself.