Suave epically trolled people into thinking its body wash was an art exhibit
If they were handing out Oscars to beauty brands whose skill was playing elaborate pranks on its customers, Suave would be the Meryl Streep, taking all the trophies and nominations. The hair and body care brand trolls consumers with its highly creative campaigns, whether it's posing as a bougie hair brand or exposing the truth behind shampoo commercials. Suave's latest display of trickery might be its biggest and most hilarious one yet, and HelloGiggles got to see it all play out in real time.
In December 2017, Suave set up shop in Austin, Texas. The scene: an art exhibit titled, "Under Your Nose: An Exhibit of Scent." As described by the fake invite Suave posted on local calendar listings, the olfactory exhibit was an "interactive experience" for guests to "explore, try something new, and let these artfully crafted aromas transport and inspire you."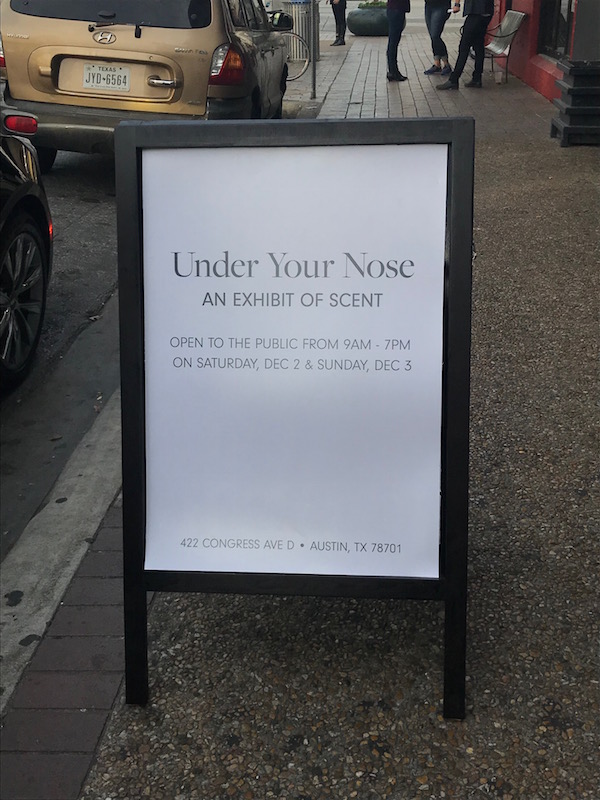 The reality?
These "artfully crafted aromas" were actually scents from Suave's Body Wash line.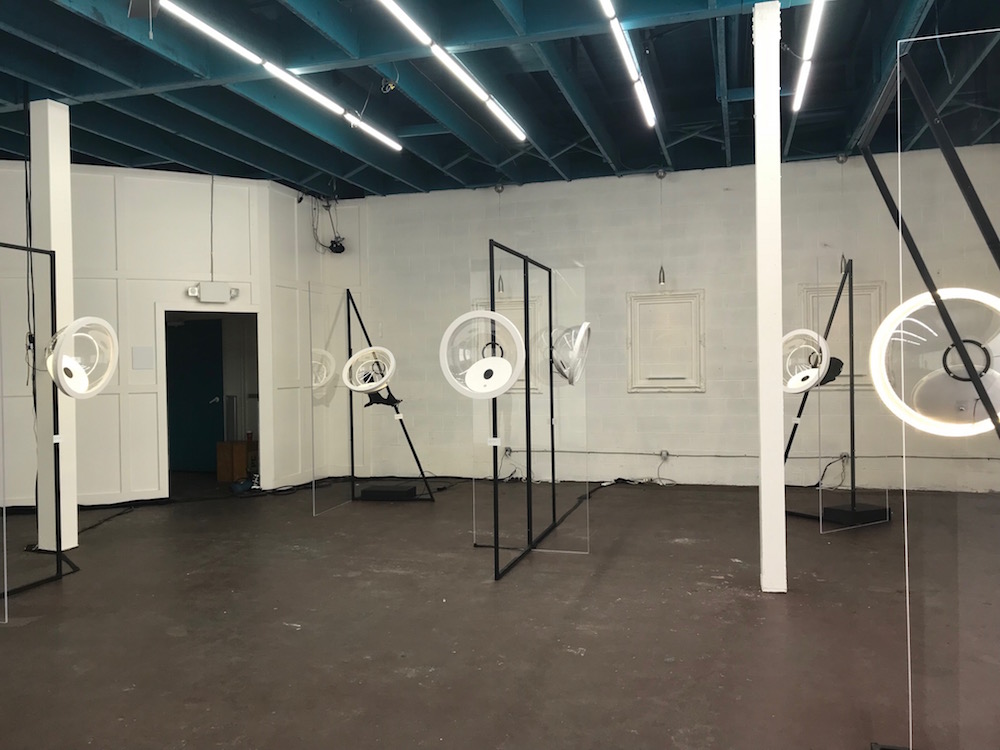 The masterful trolling of Suave is incomparable. The pop-up space looked like a legit art exhibit, with minimal decor and circular scent installations set up throughout.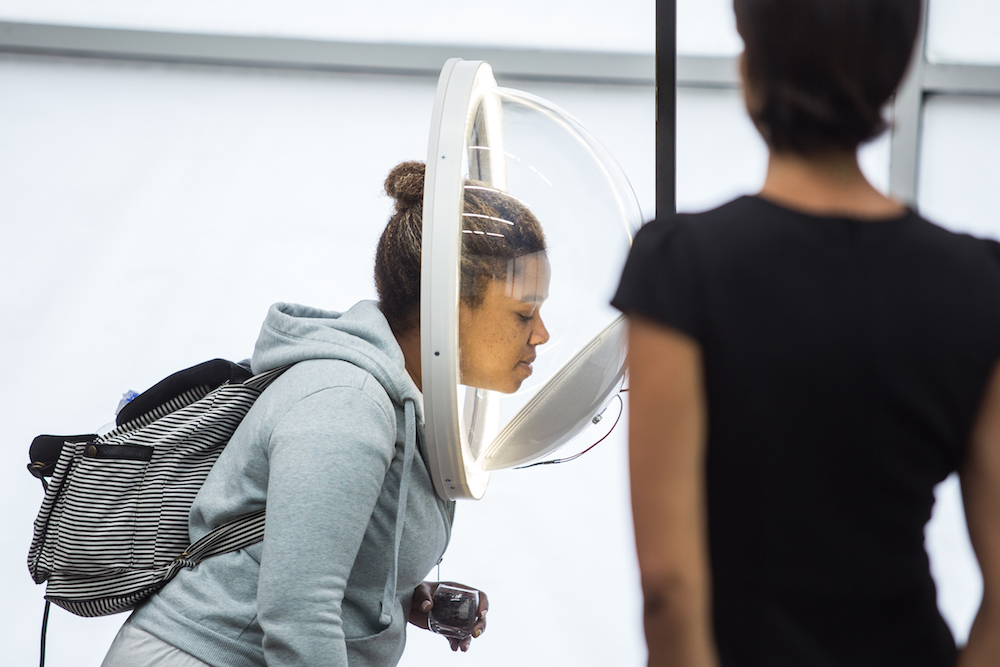 There was even a "gallery owner" who introduced the show to unsuspecting guests.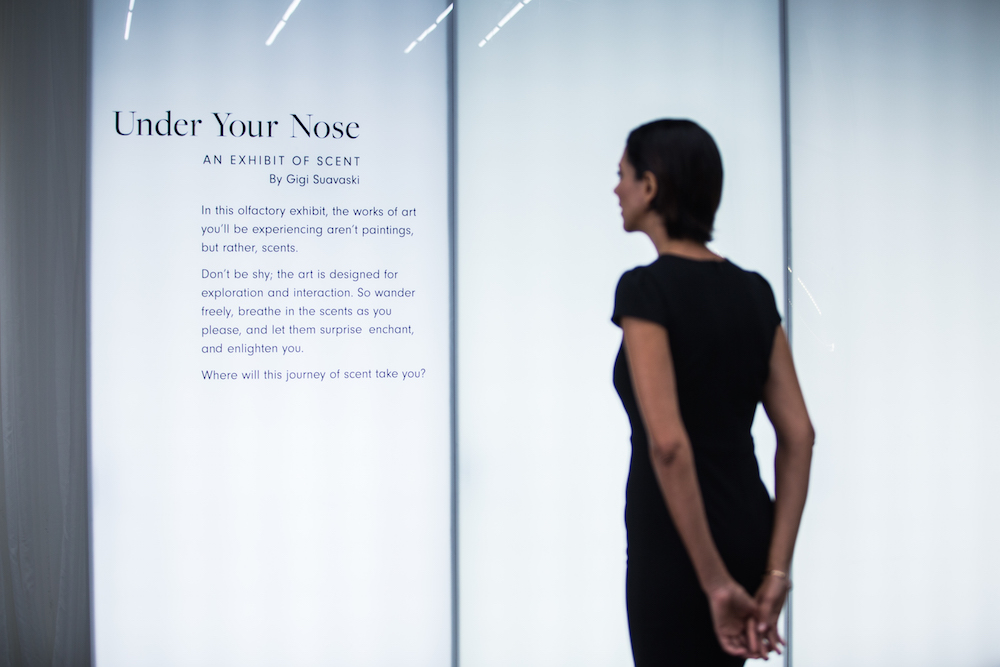 Watching attendees go around and sniff each installation, which included artsy-sounding names like "Collision in Green," "Coast, Deconstructed," and "The Decadent Predilection," felt mischievous. It was hard not to laugh when they'd press a button and take a big whiff of what was actually Suave's Ocean Breeze or Tropical Coconut body washes.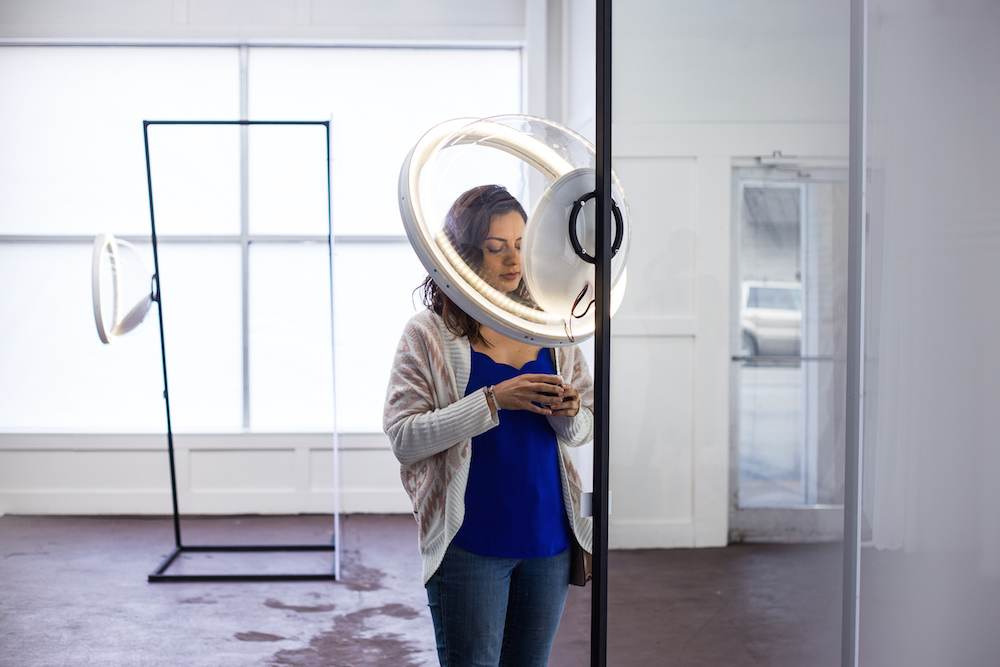 This must have been what MTV's Punk'd was like.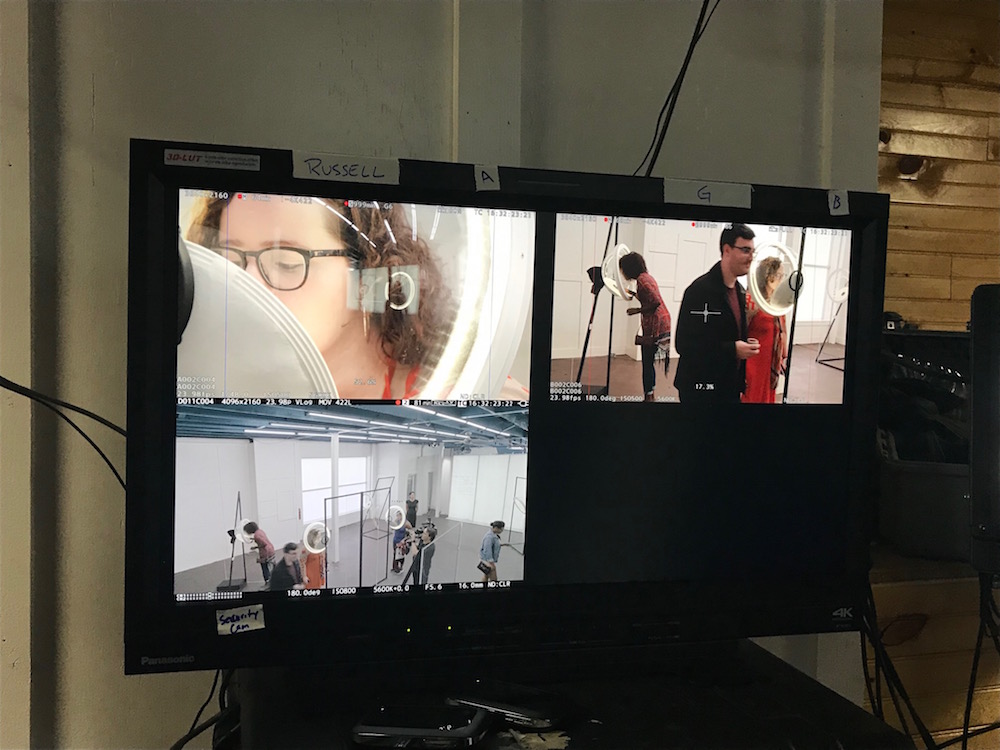 Guests were encouraged to describe exactly what they smelled. If "Ascendance in Gold" triggered olfactory memories of your 8th birthday party, the gallery owner wanted to hear about it.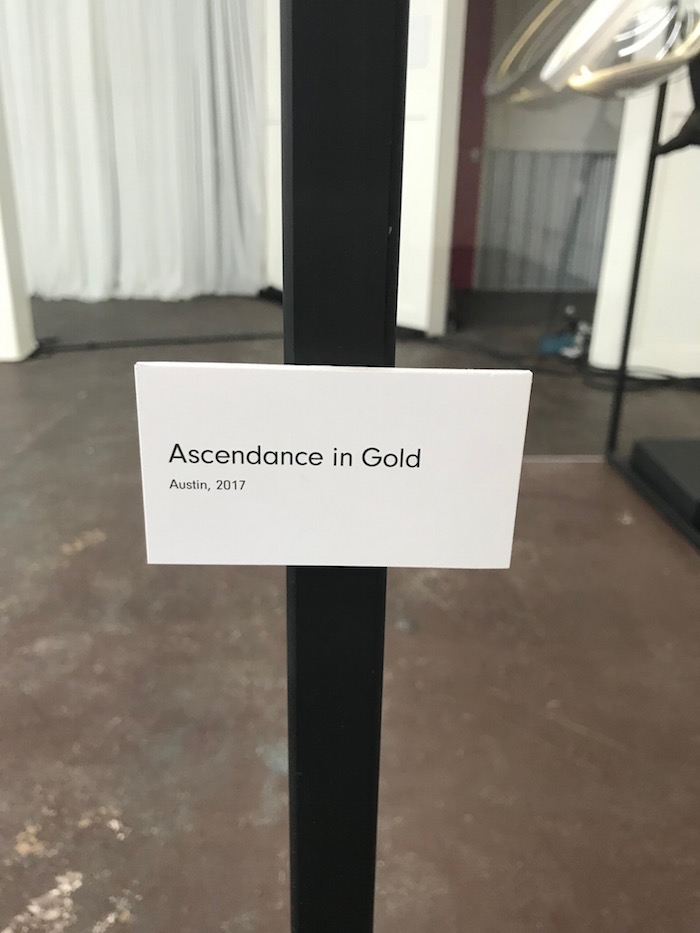 One of the funniest things about the exhibit, which was basically a low-key hint that the whole thing was a ruse, was that the artist was named Gigi Suavaski. SUAV-aski. Get it? I die.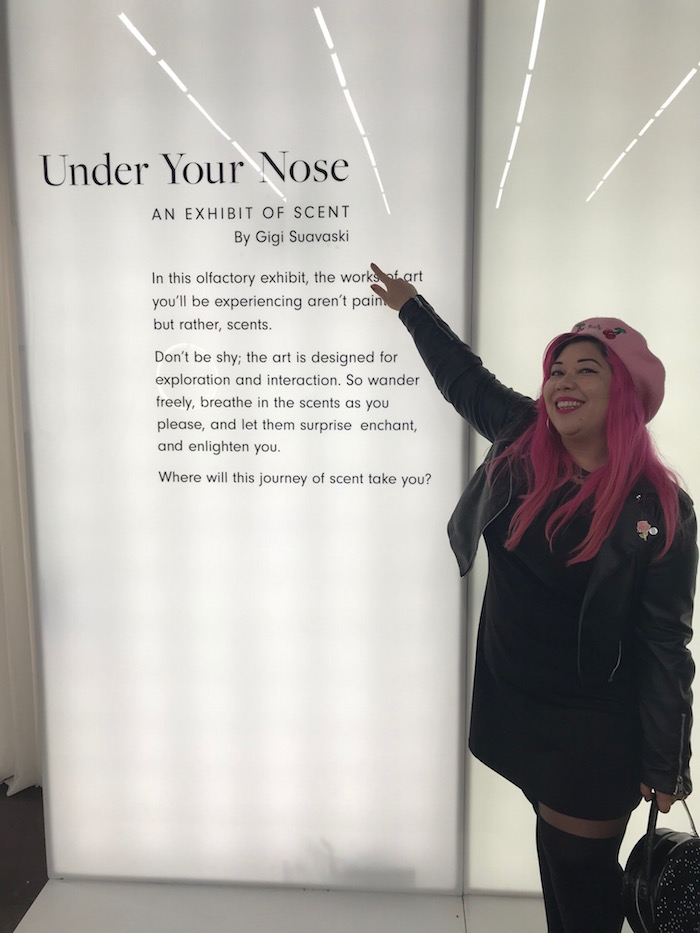 After the guests went through the space, they were invited to "meet" the artist. When they stepped into the room, they were greeted by bottles of Suave Body Wash. Hilarious!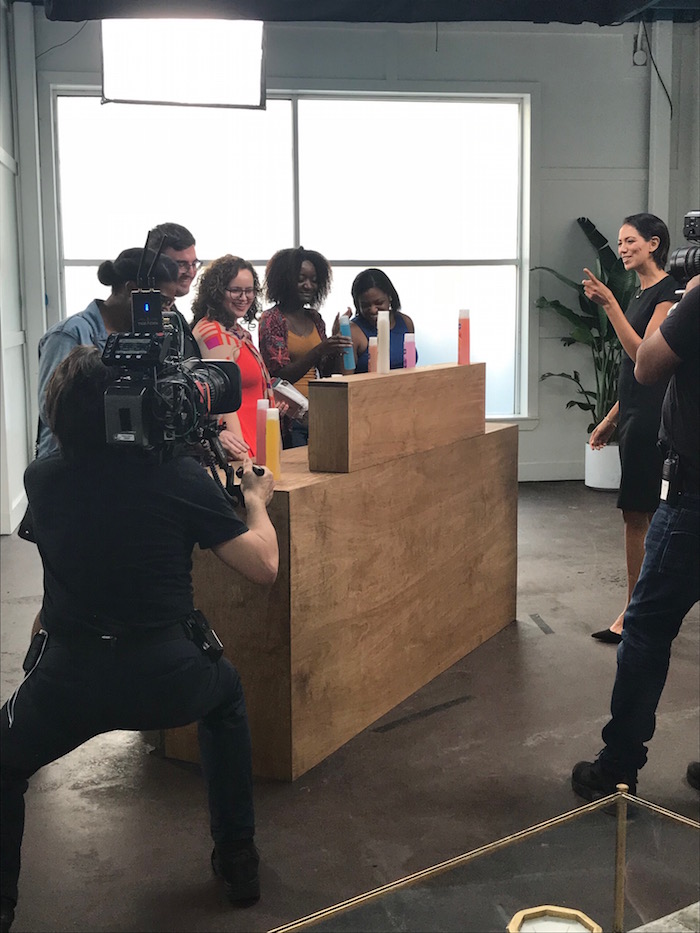 Watch the whole thing go down in this video.
https://www.youtube.com/watch?v=gZm3aBAhNAI?feature=oembed
I spoke to one of the attendees, a woman named Noelle Anderson who was visiting Austin from D.C. At first glance, Anderson had no idea what was going on. "It was interesting setup. I've never been to a scent gallery before so I thought I was about to make some great discovery in a new form of culture and art," she explained. While Anderson said her "tried and true" scent was the Creamy Cocoa Butter and Shea and that she knew she was smelling something familiar, she didn't put two and two together. Scent memory can be so tricky!
Suave's Body Washes cost about $2 a pop (which is a way cheaper prank than a whoopee cushion).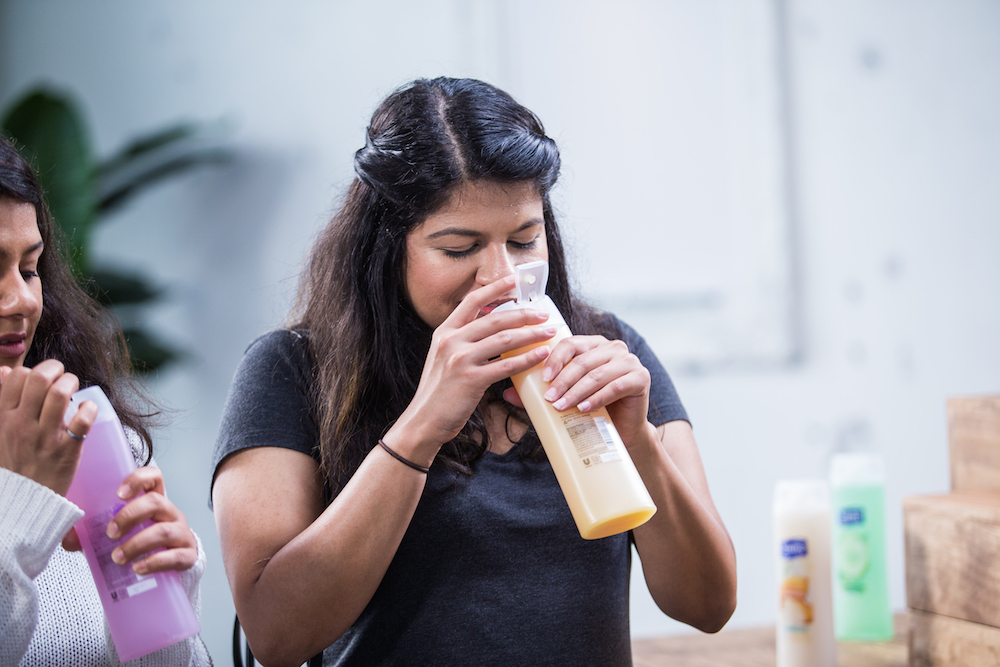 Major props to Suave for another successfully epic troll.