10 stylish ways to wear your bra on the outside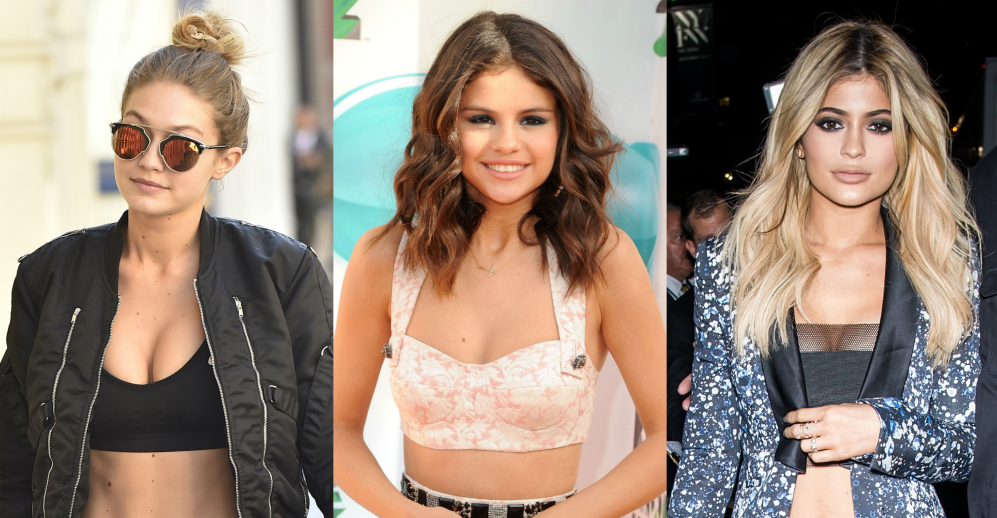 Wearing underwear as outerwear isn't anything new. Madonna was rocking her iconic Gaultier cone bra back in 1990, and Selena Quintanilla was so inspired by it, she made bustiers and high-waisted pants a thing herself later that decade. Rihanna constantly displays her brassieres on the regular, as does as our beloved Ilana Glazer from Broad City. By now, wearing your lingerie and intimate garments out in the open is pretty much a classic style move. 
If you have a new bra that is SO beautiful, it would be a shame to confine it to the indoors — here are 10 different ways you can wear it, inspired by celebs such as Gwen Stefani, Gigi Hadid, and Rihanna, of course!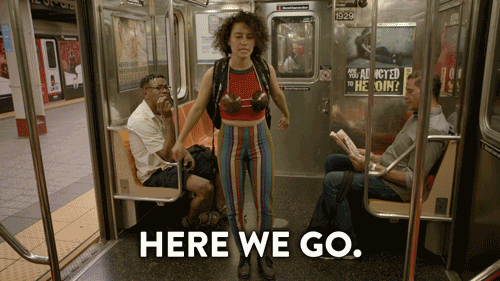 1. Wear a bandeau style under your blazer like Kylie Jenner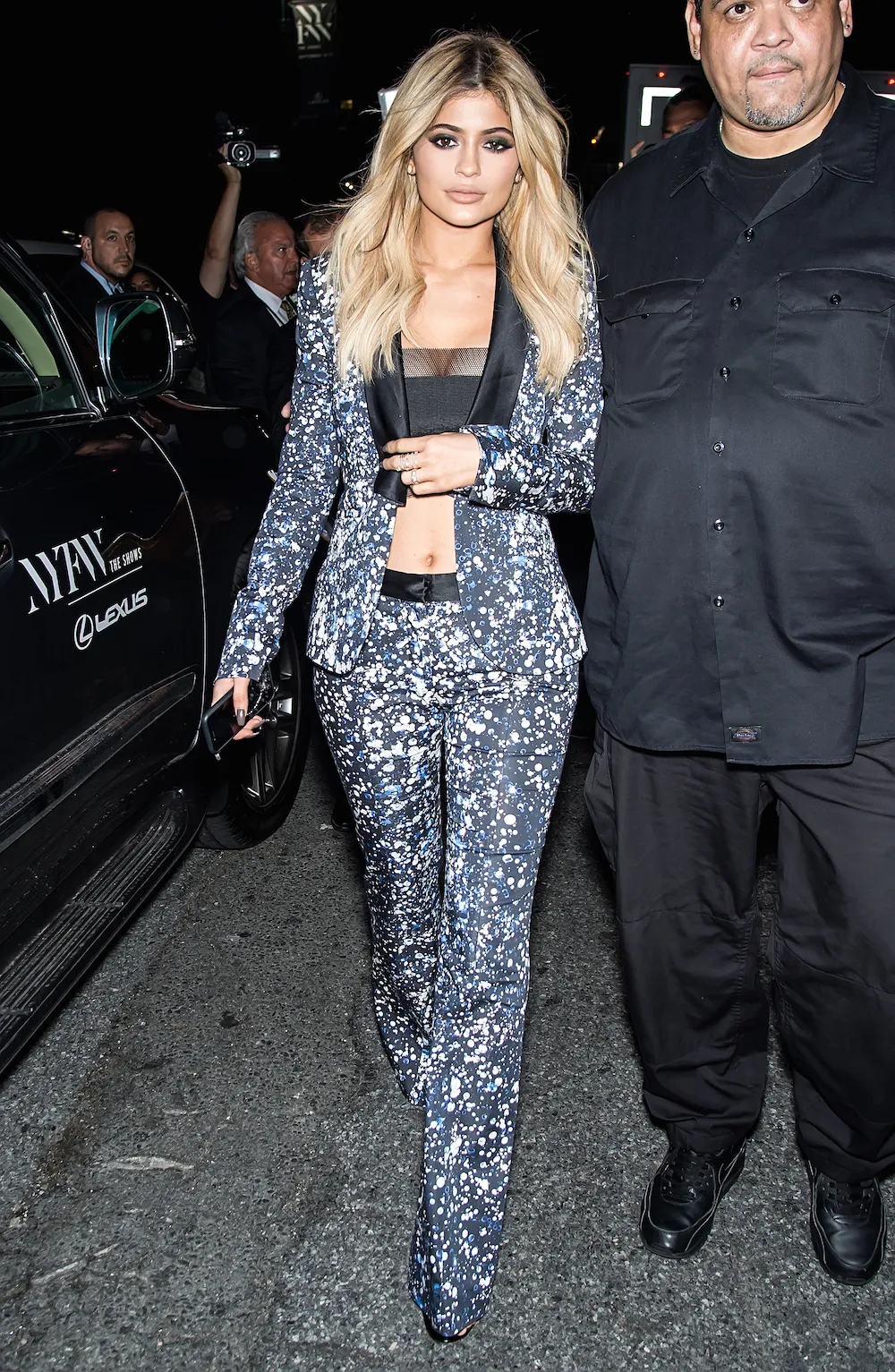 Spice up what's meant to be more of a business look by wearing your bra underneath a blazer.
Try these: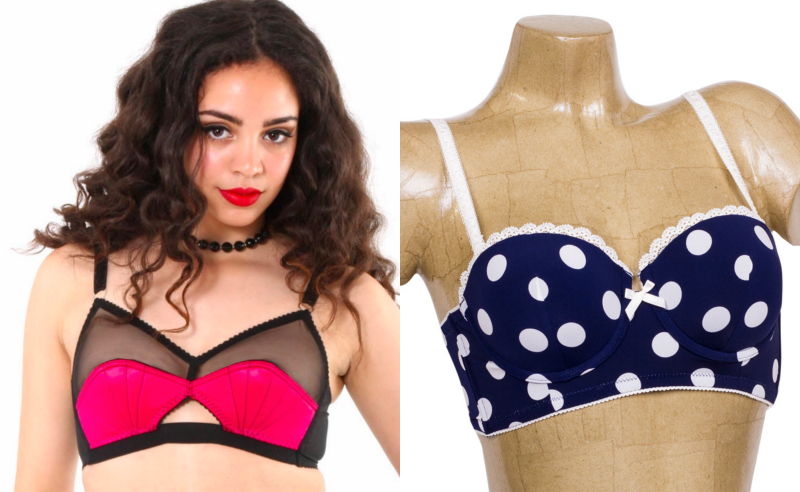 Bra Cone Raspberry Liz, What Katie Did, $67, Blush Dotty Play Convertible Bra, Trashy Diva, $48
2. Work a bustier under a cardigan like Gwen Stefani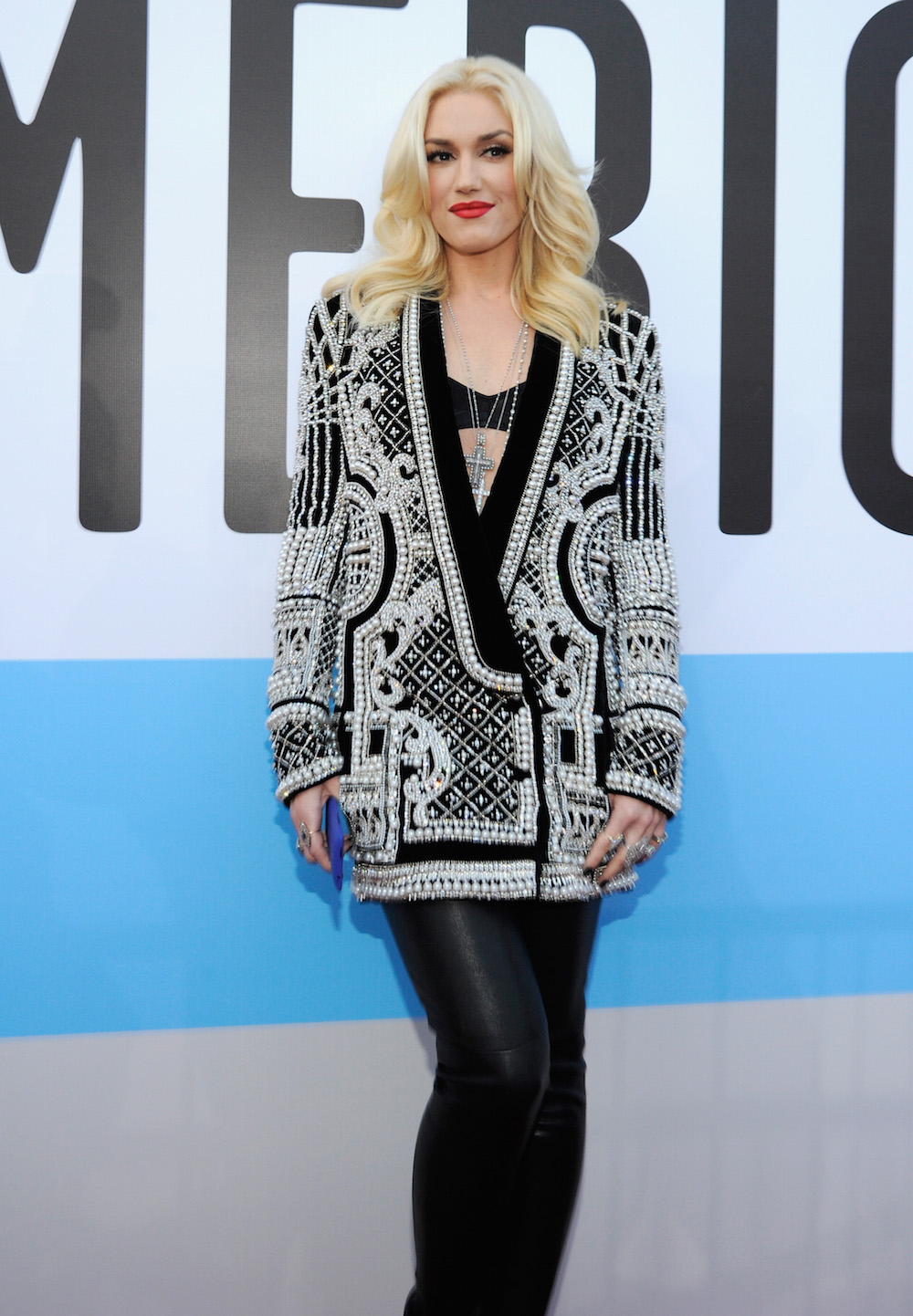 You won't have to worry about feeling cold in your bra top by throwing a cardi over it!
Try these: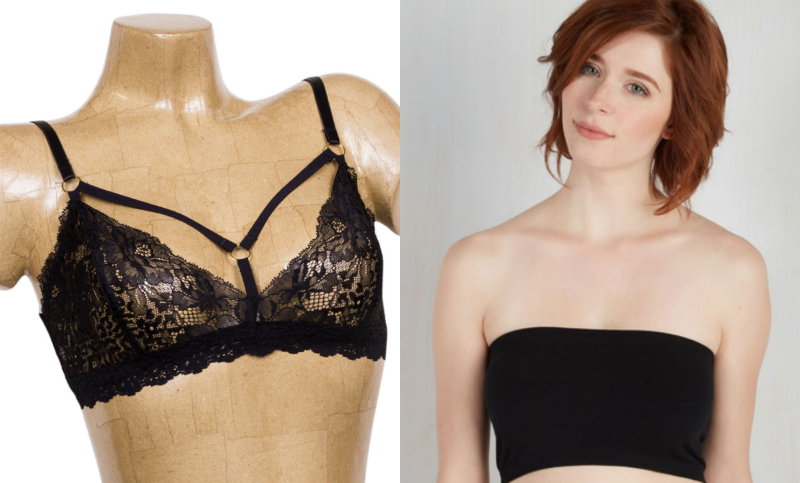 Hanky Panky Strapped Bralette, Trashy Diva, $72, Constant Complement Bandeau, Modcloth, $12.99
3. Stay comfy in a sports bra like Gigi Hadid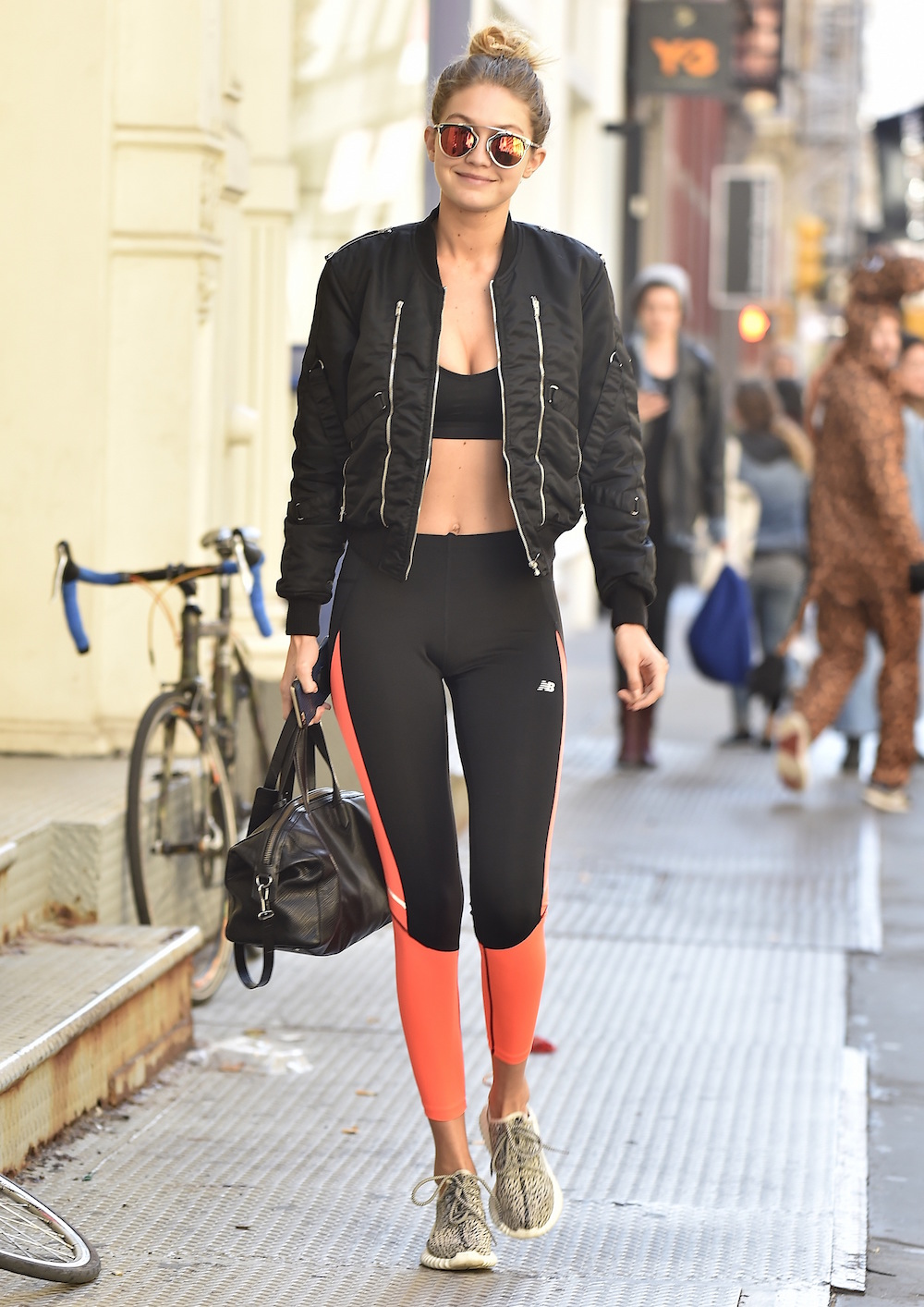 With the athleisure trend still prominent, you can get away with wearing your sports bra all day! Try these: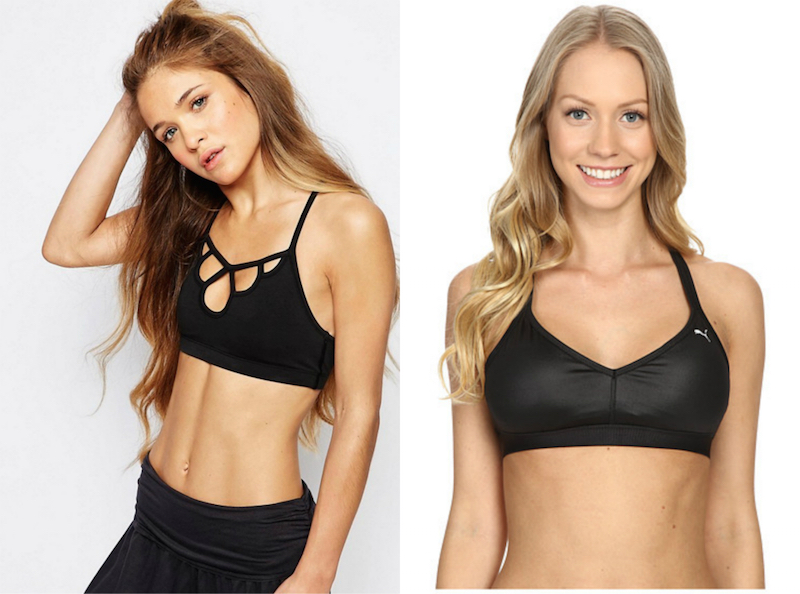 Free People Movement Moonshadow Bra Top, ASOS, $47, Puma Yogini Live Bra, Zappos, $32.99
4. Match a bustier top with a skirt like Selena Gomez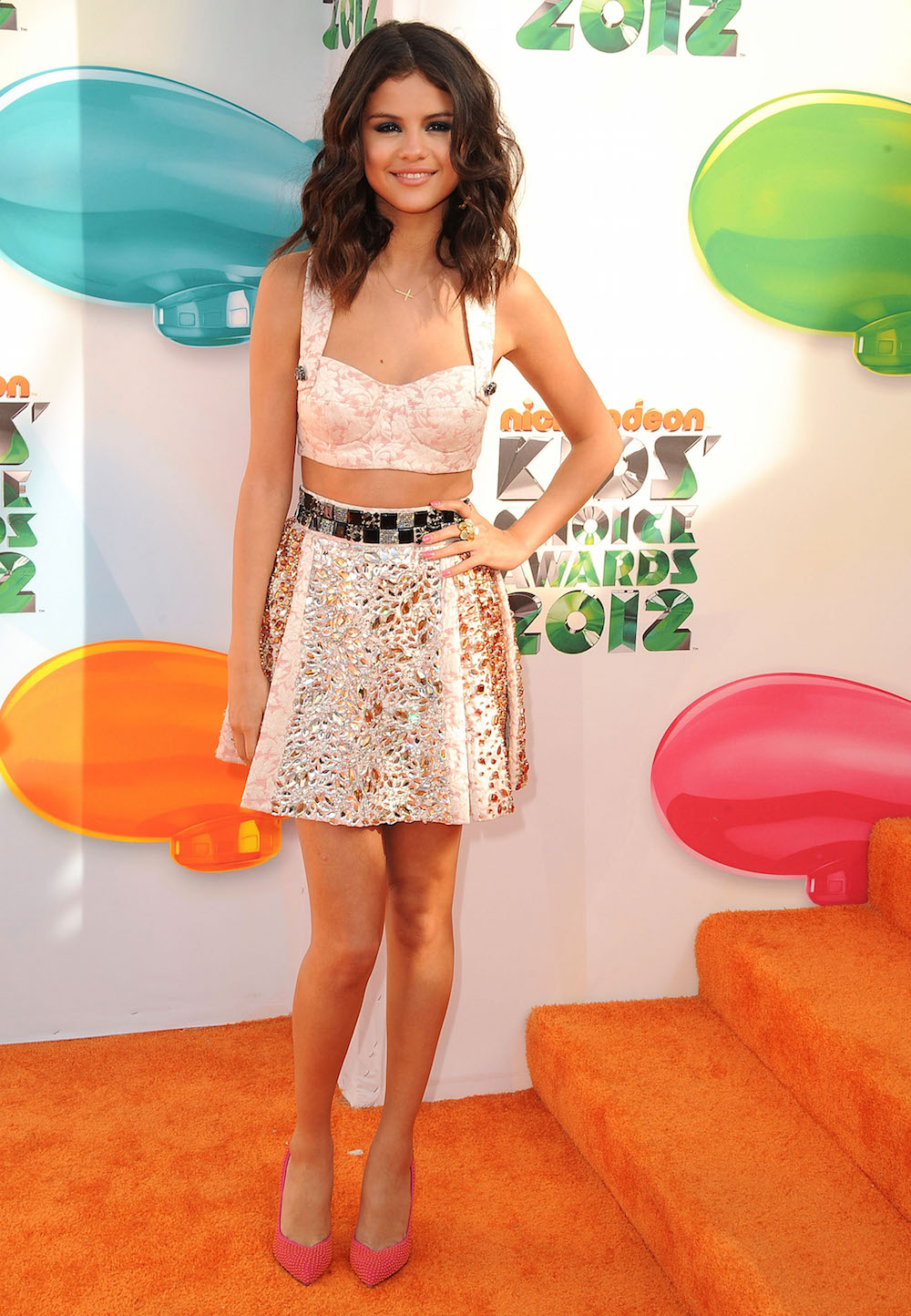 Cropped bustiers may seem daring, but they look great with all sorts of bottoms, whether it's a skirt, shorts, or pants.
Try these: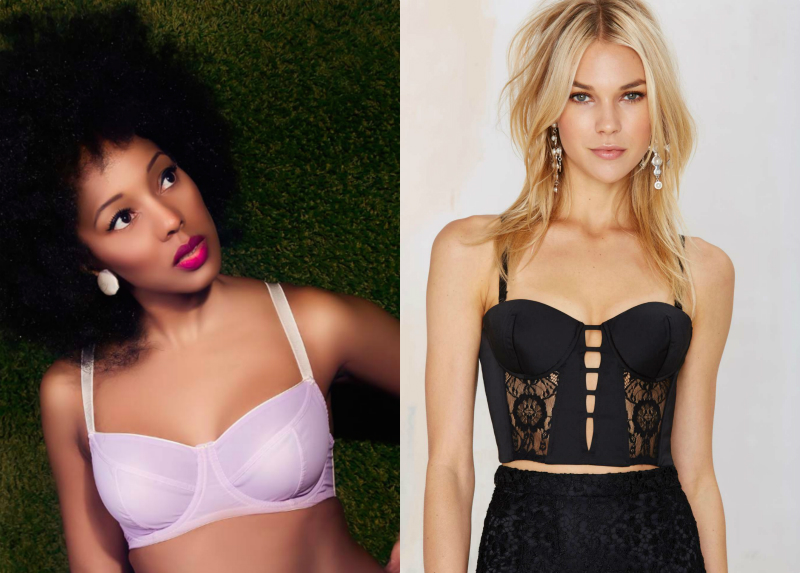 Bra Bardot Lilac, What Katie Did, $85, Crazy for You Bustier, Nasty Gal, $34
5. Wear a bandeau with a pleated skirt like Rihanna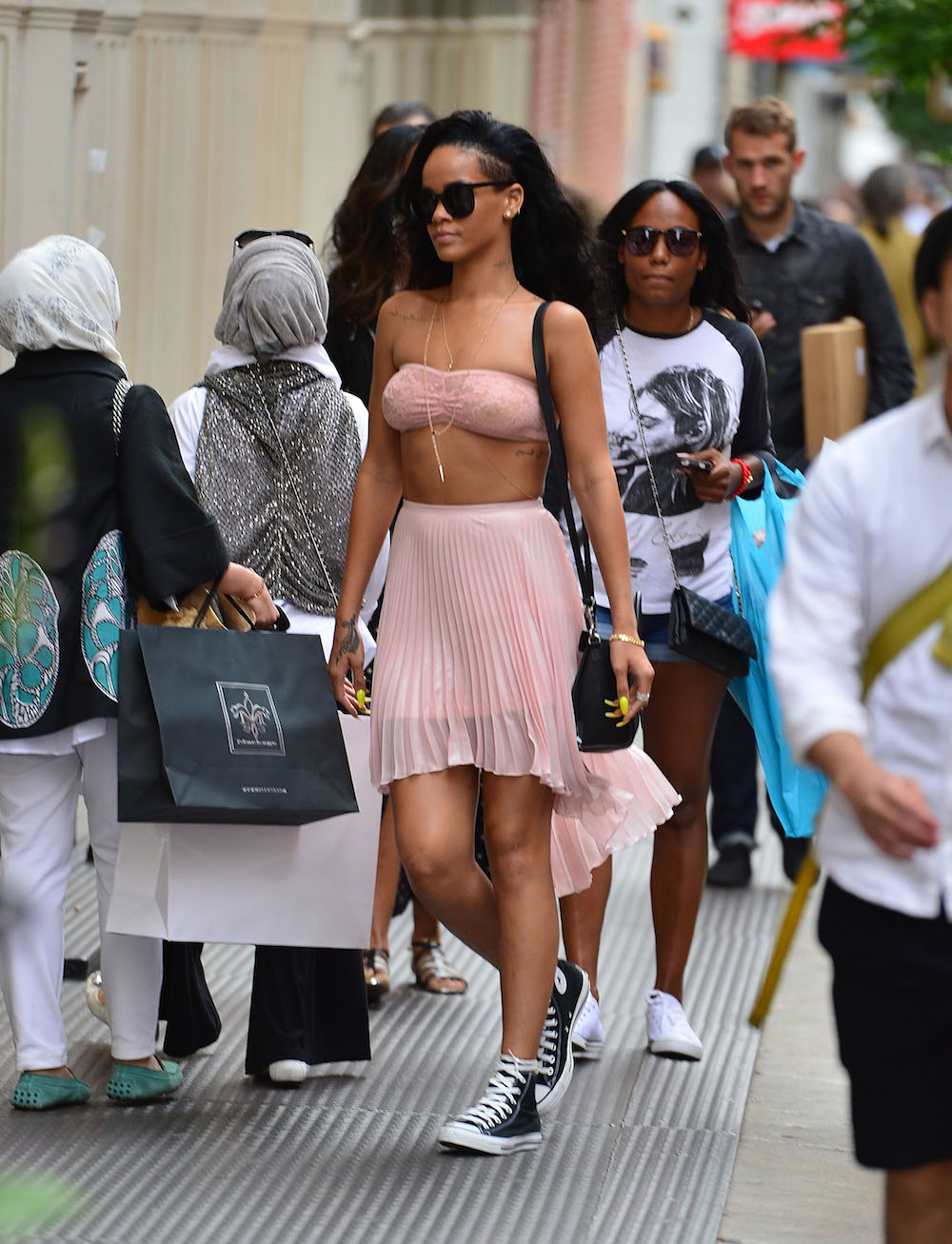 The perfect summer look. Just make sure to wear sunscreen!
Try these: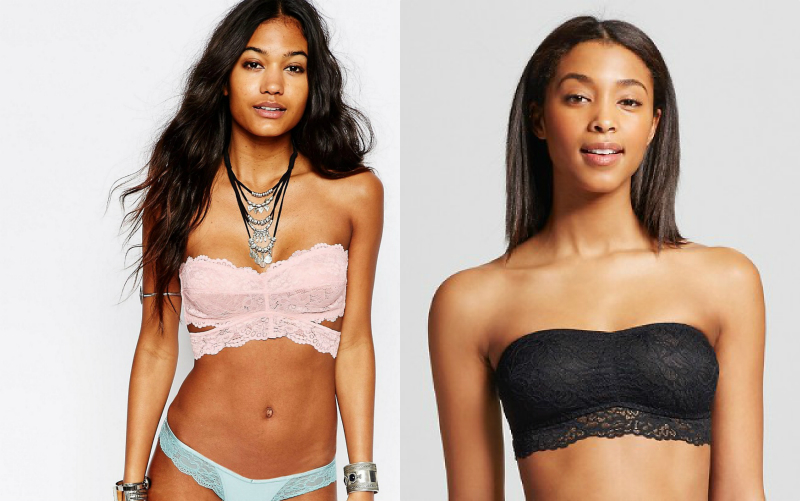 Free People Deep In the Dark Bandeau Bra, ASOS, $38, Lace Bandeau Bra, Target, $12.99
6. Be casual in a bra with jeans like Iggy Azalea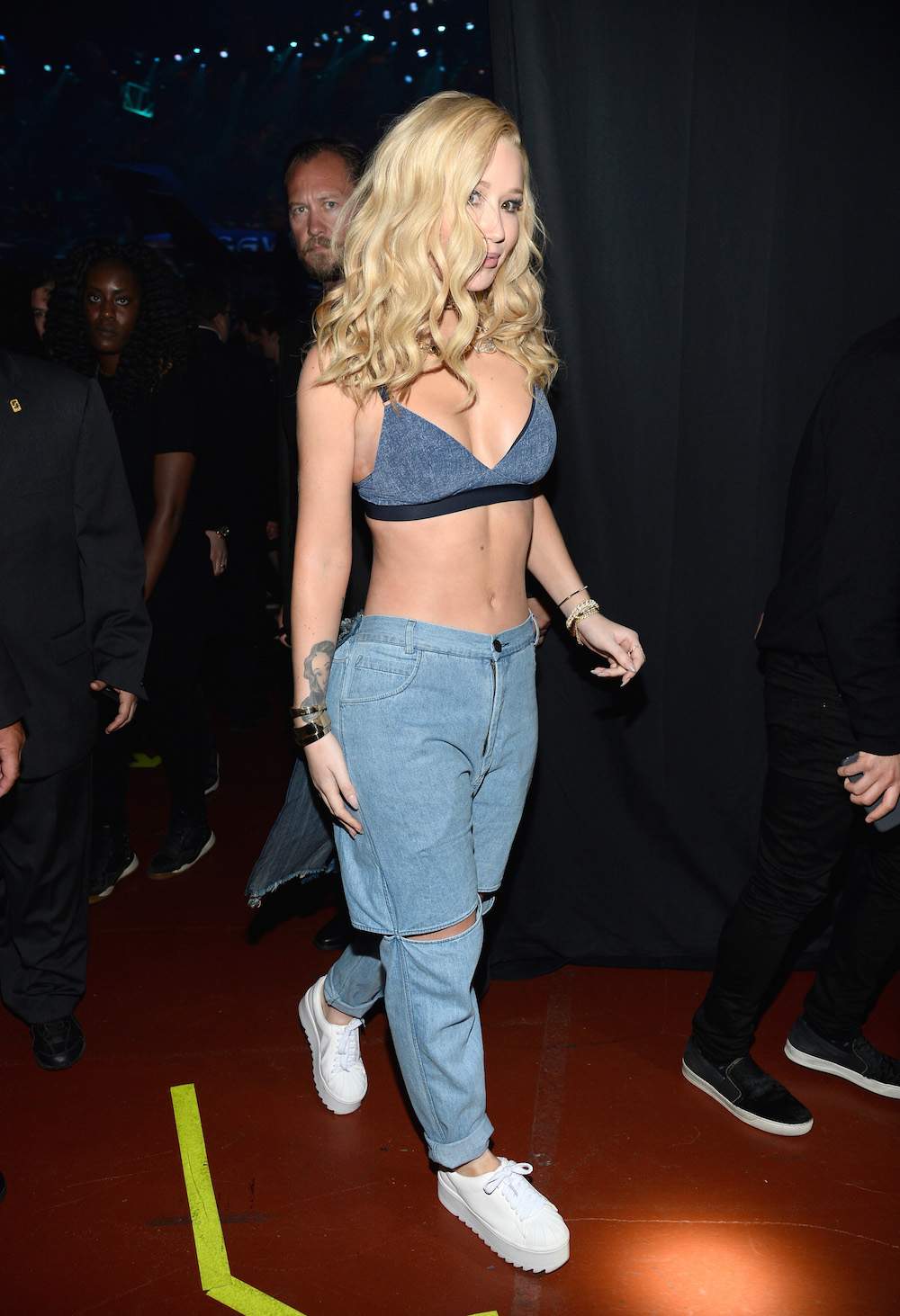 An otherwise casual outfit like jeans and a shirt is more exciting when the top is a bra!
Try these: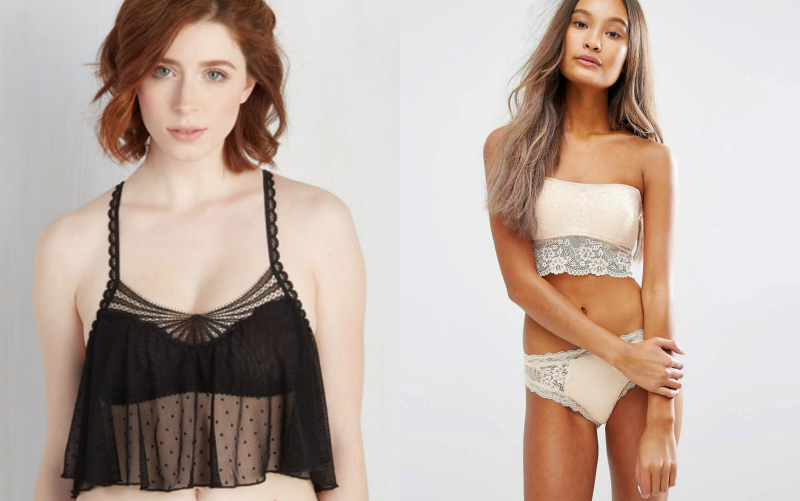 Go on Record Bralette in Black Swiss Dots, Modcloth, $17.99, Monki Lace Longline Bandeau Bra, ASOS, $25
7. Pair it with a pencil skirt like Demi Lovato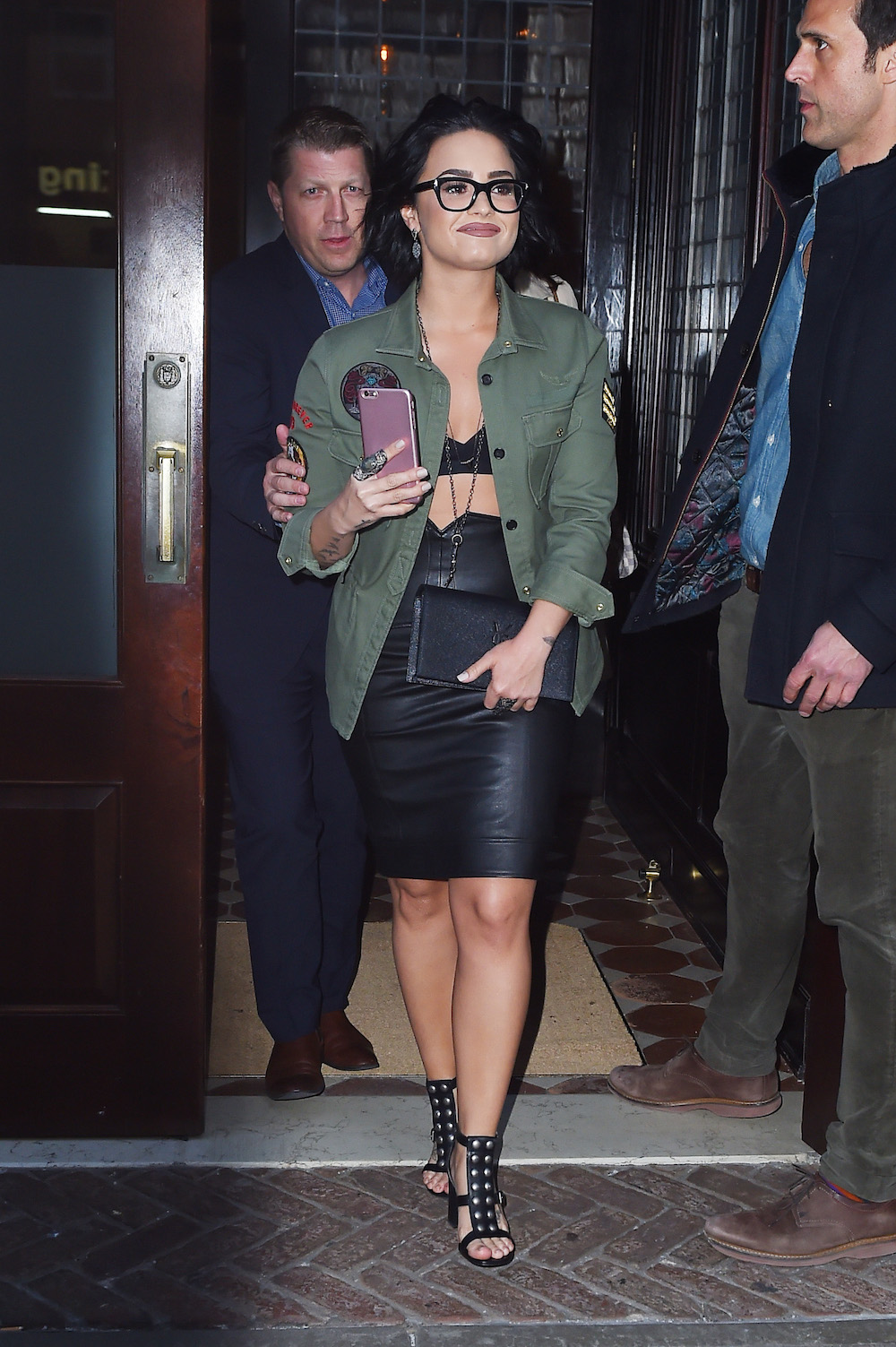 If you want to try the bra and skirt combo but don't want to show that much skin, go for a pencil skirt!
Try these: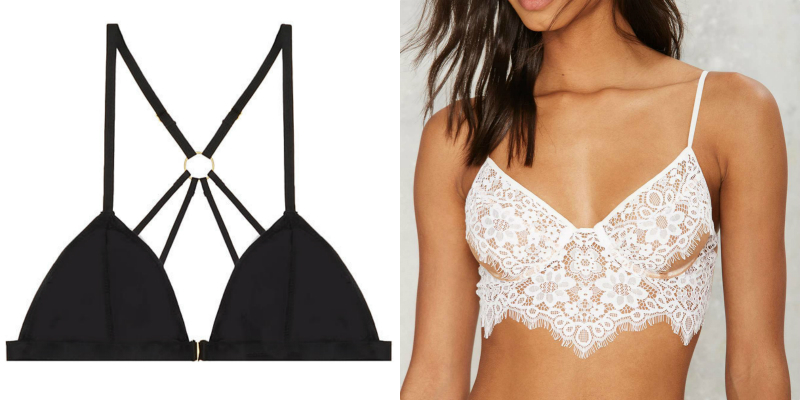 Le Petit Trou Laure Bralette, Journelle, $61, For Love & Lemons Kate Lace Bra, Nasty Gal, $112.00
8. Hide a bandeau under overalls like Rita Ora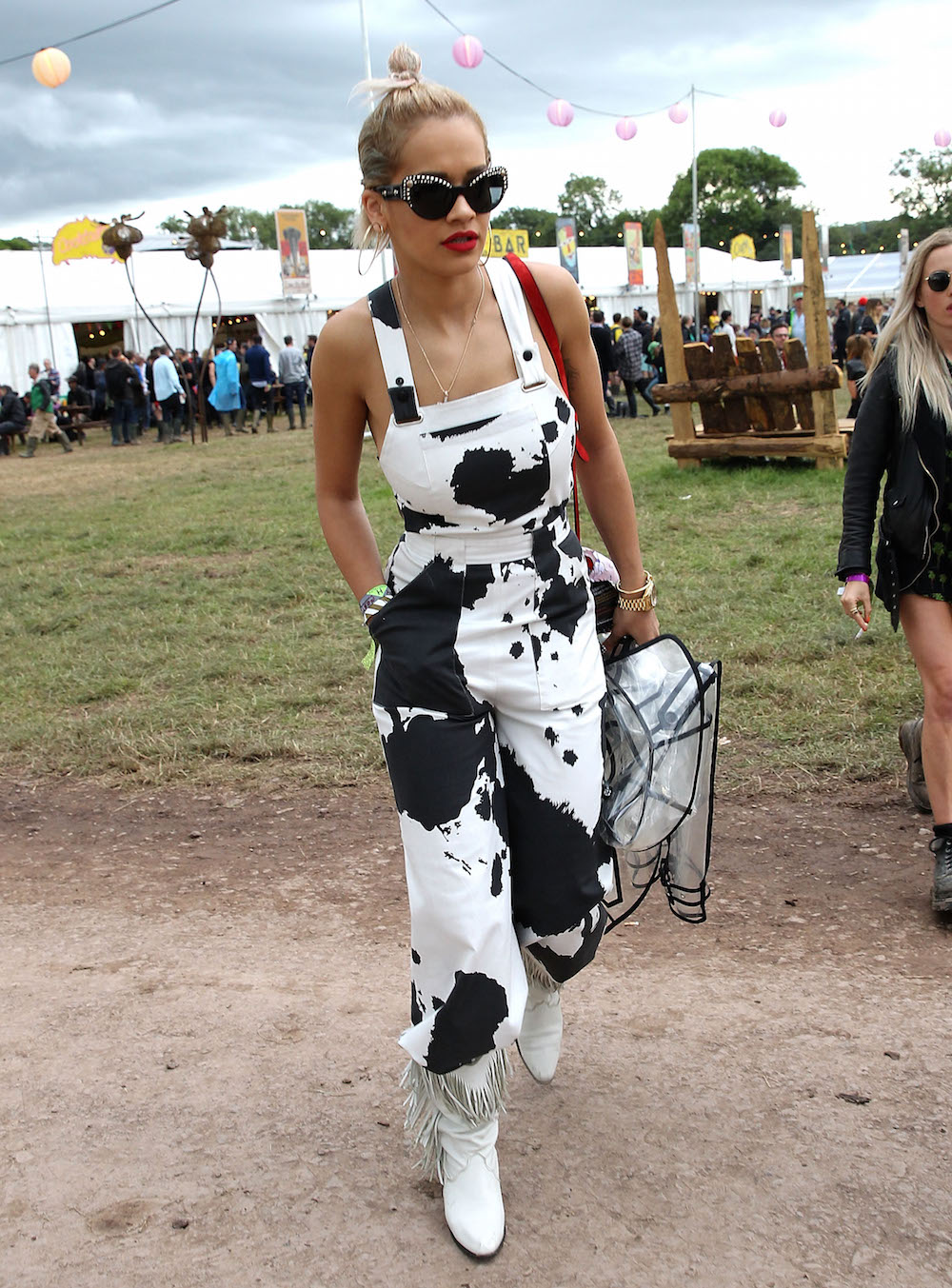 Basically ANY bra will look rad with a pair of ovies.
Try these: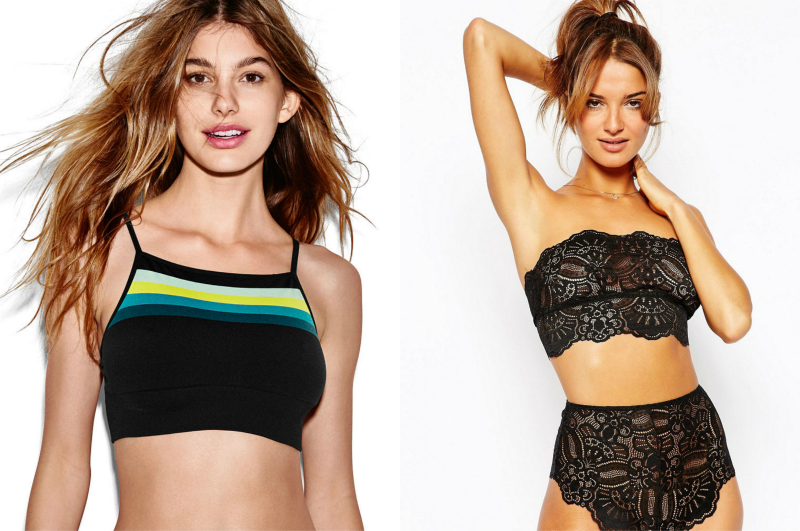 Seamless High Neck Bralette, Victoria's Secret, $24.95, Mya Lace Bandeau, ASOS, $33
9. Go all-black underneath a sheer top like Chrissy Tiegen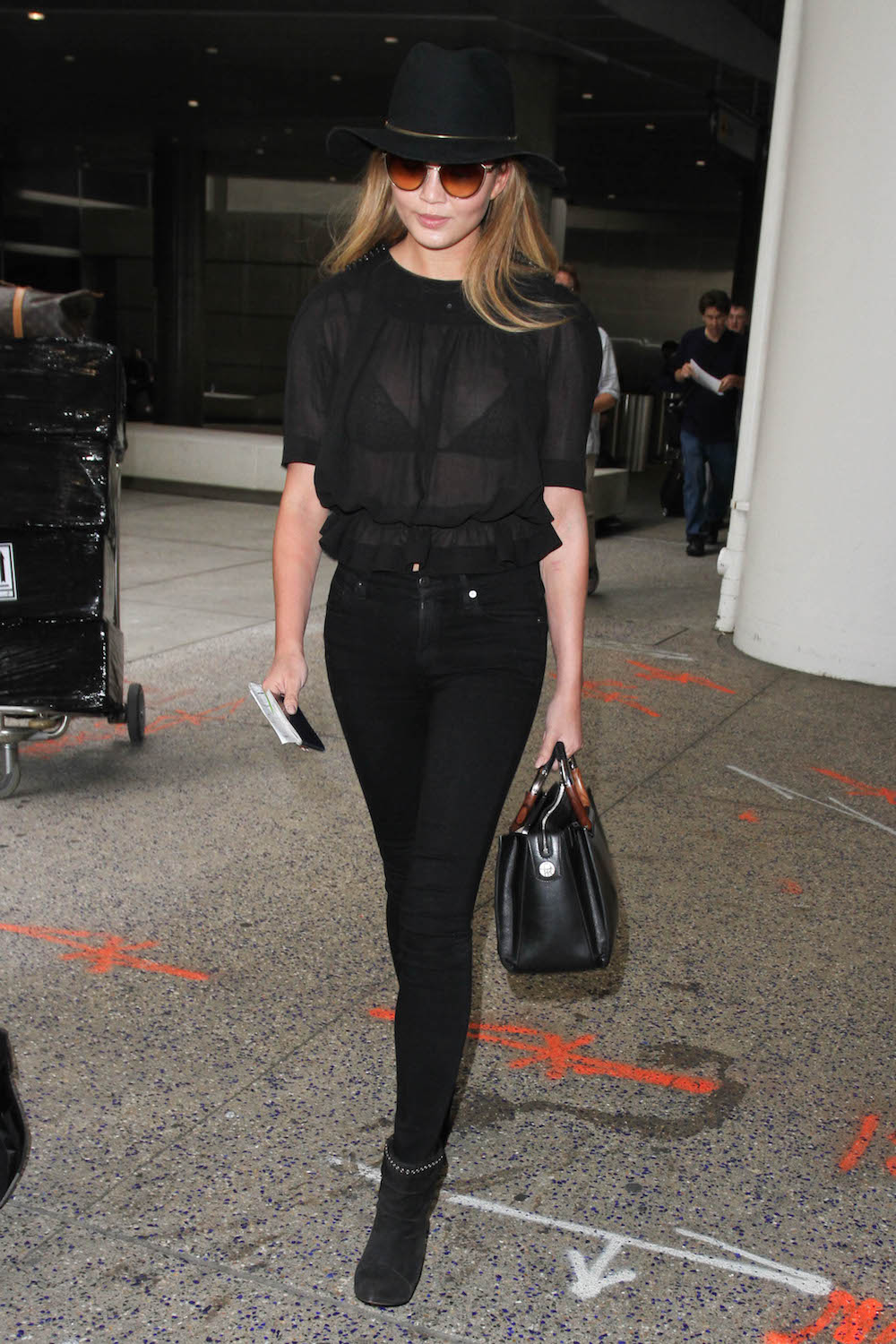 The bra underneath a sheer blouse lewk is a TRUE classic.
Try these: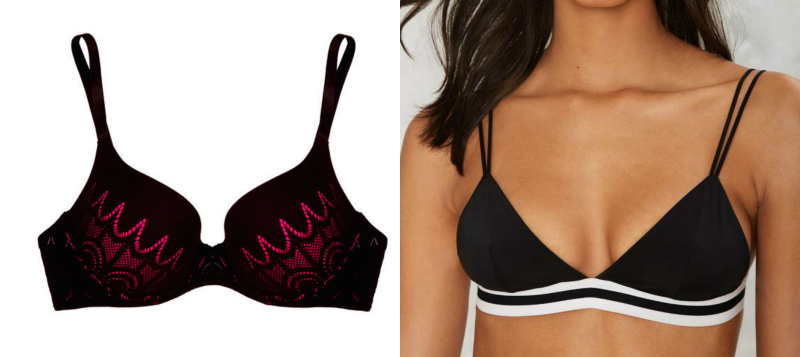 Across The Universe Push Up, True&Co, $32, Get in Gear Striped Bralette, Nasty Gal, $28
10. Match your bra with everything else you're wearing, like Rihanna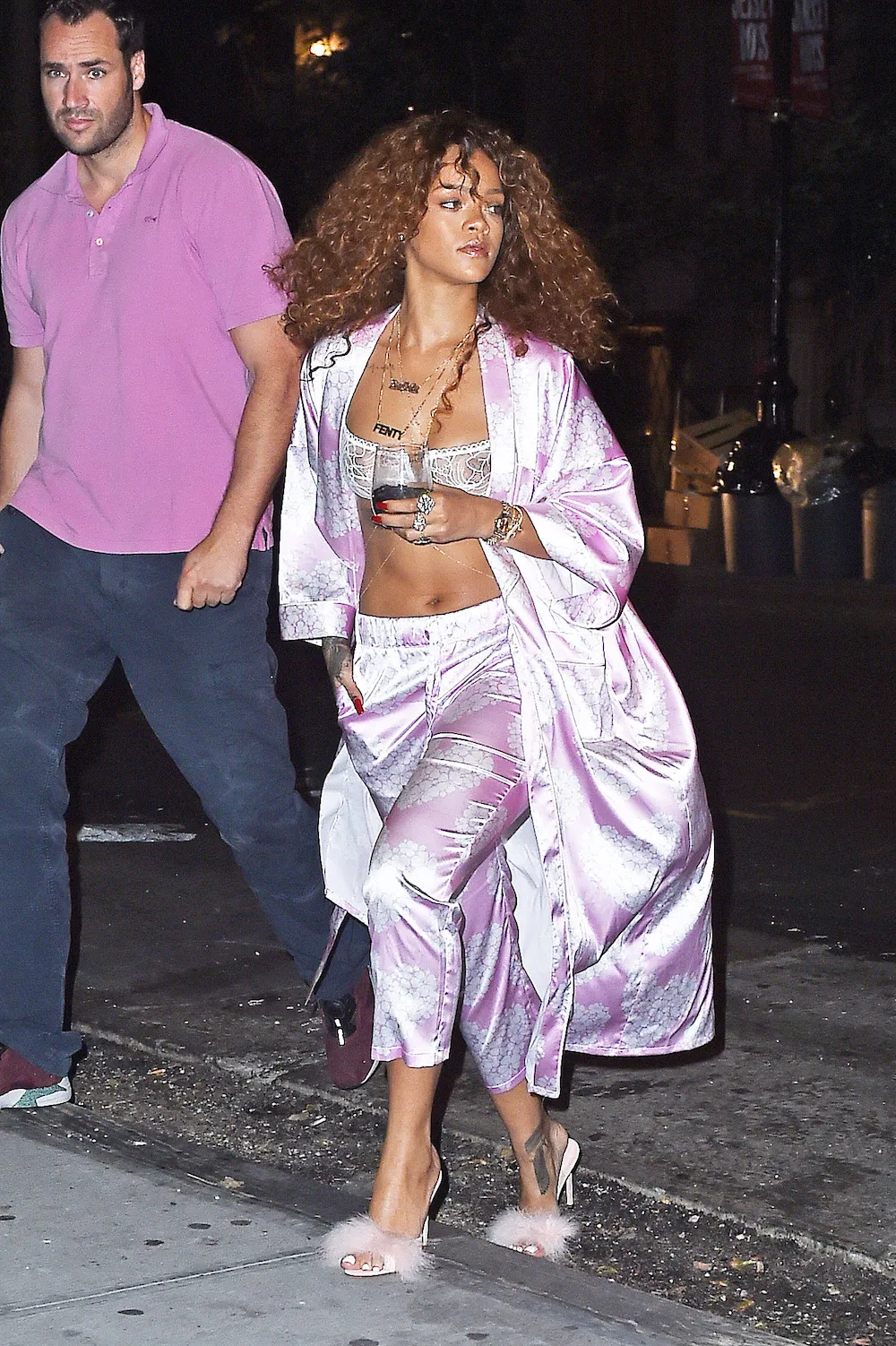 Don't be afraid to coordinate from head, bra, and toe!
Try these: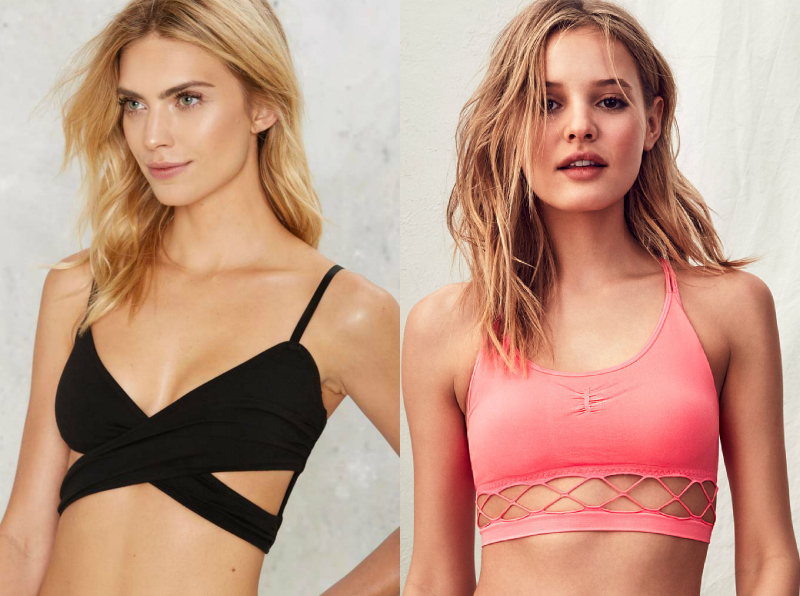 Cross Functional Cutout Bra Top, Nasty Gal, $28, Seamless Crisscross Bralette, Victoria's Secret, $20