Stylish Steals: Slither into some snakeskin prints this weekend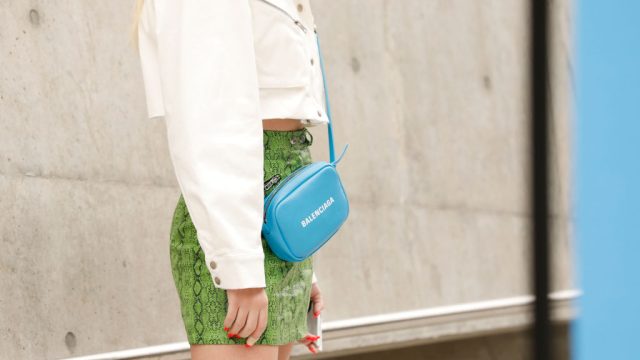 If you've been hitting the shops to assemble your summer looks, you may have noticed a dominating print in the mix: snakeskin. We know leopard print has been getting most of the trend airtime in 2019, but snakeskin, one of the most versatile prints of the season, deserves some love. Even though snakes tend to be dangerous or docile, with little in-between, snakeskin is a subtler print and easy trend to try.
Animal-inspired fashion is certainly having a moment, maybe due to the much-anticipated release of the live-action Lion King movie, which is already having an influence on makeup looks for the season—or it could just be that our leopard and zebra and snake prints hold a nostalgic place in our hearts. The beauty of this pattern is that it works as a neutral and can slither (had to) right into your wardrobe. Depending on your style, you might embrace it in a head-to-toe look, or go for more subtle accessories to complement your usual summer uniform.
Below, eight snakeskin pieces you can buy without leaving an anaconda-sized hole in your wallet.
1A Long Blazer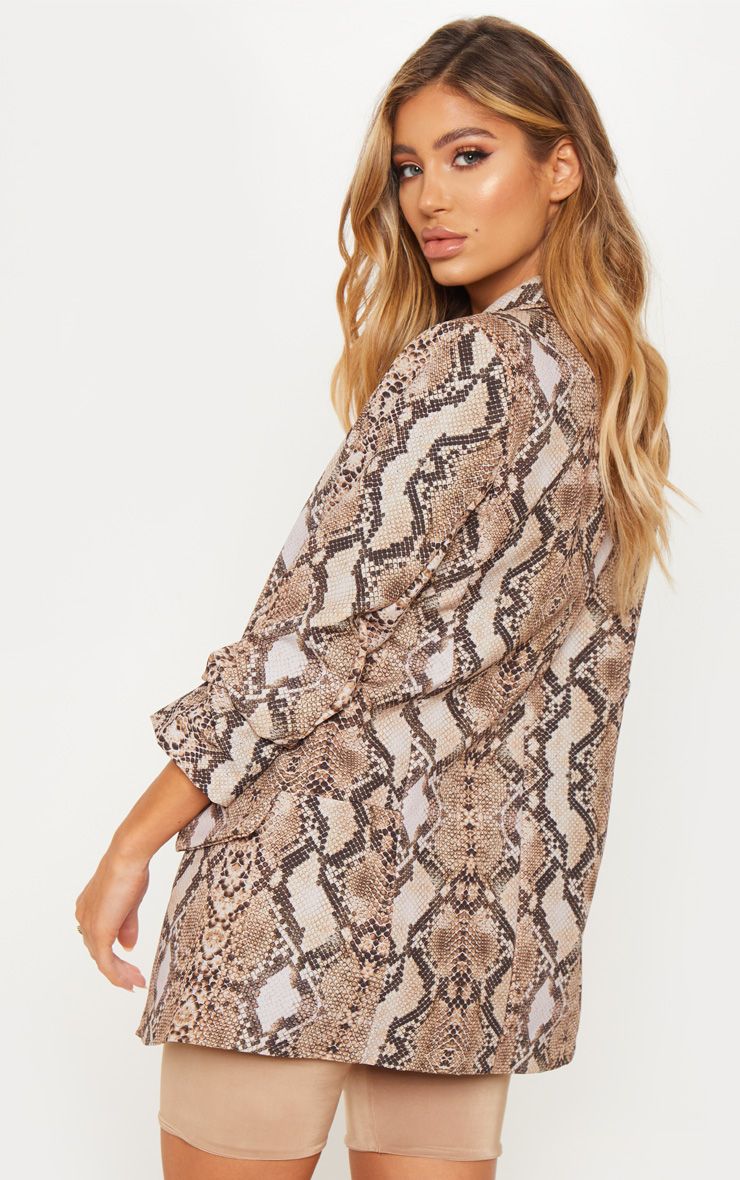 If you love to incorporate prints as boldly as you can, a blazer is the way to go. It will not only come in handy when your office blasts the AC all summer, it will also take your work looks up a notch.
2A Bikini Top
There is something about any animal skin that is sexy. Swap out your florals or boring solids fun tank shape bikini. Grab the matching bottom for a snakey set.
3A Midi Skirt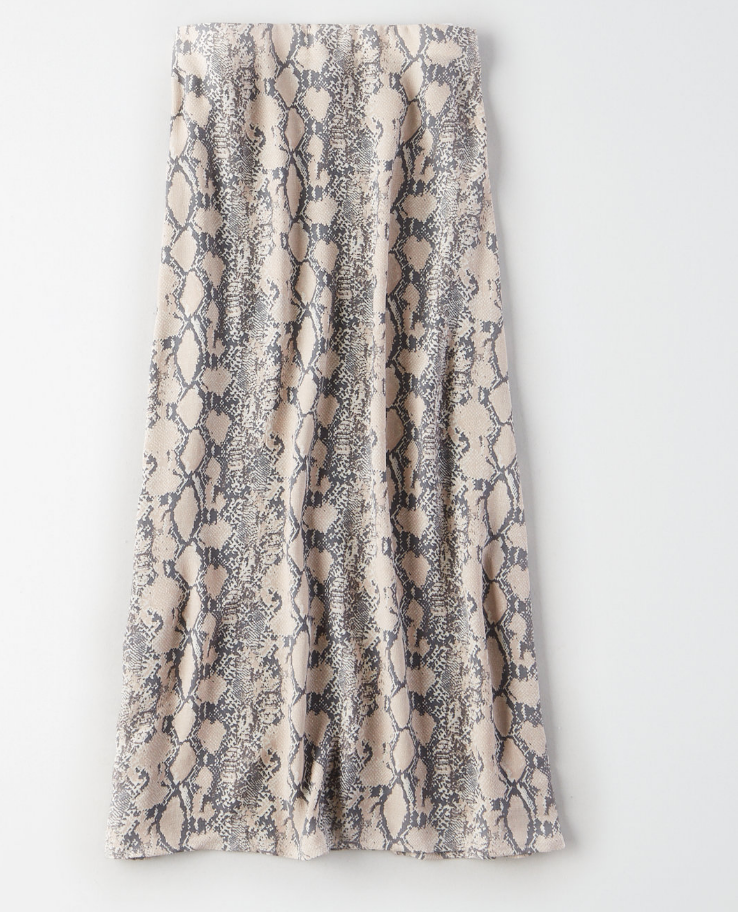 Leopard midi skirts, as we alluded to earlier, are having a moment this spring. Set yourself apart from the leopard pack with a scaly, snake-inspired skirt.
4Pointy Toe Mules
The most slam dunk, fool-proof way to try this trend is to grab a pair of shoes, like chic, summery mules. You'll basically be getting two trends for one.
5A Bright Belt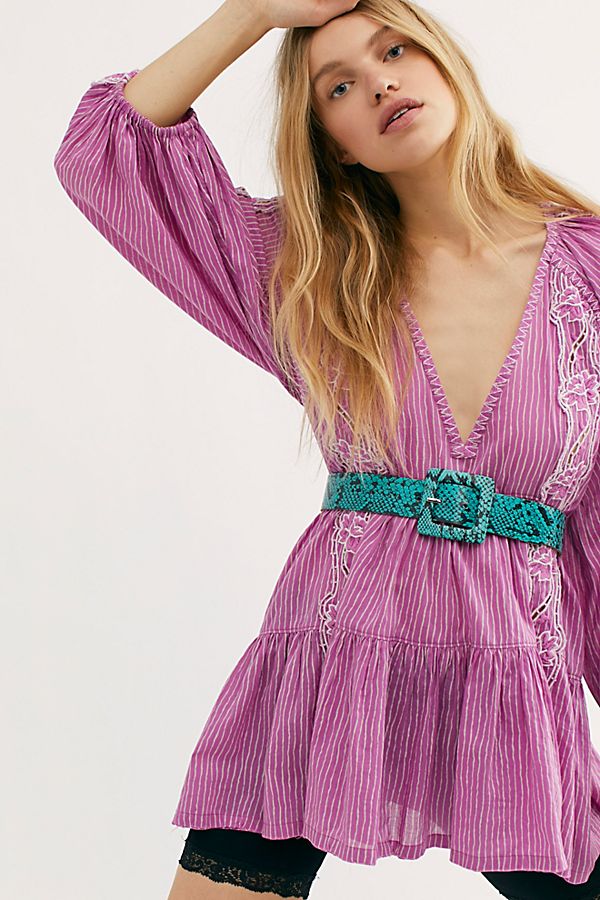 The waist-defining look is back, meaning we are belting everything. With this turquoise style, you can make any dress—even the black sheath you had for five years—look relevant, cool, and fresh for 2019.
6A Mini Bag
The micro bag trend might seem preposterous or silly, but it will help you embrace that more minimalist lifestyle you've been trying to achieve forever. This one will hold only what you really need or sparks joy.
7A Fitted Tee
No big commitment or big styling trick to learn here. This tee with your summer go-to jeans are the perfect barbecue, brunch, or happy hour drinks look. It will make you stand out in group pictures.
8A Slip Dress
Heads will turn when neon is combined with this textured pattern. Layer a white tee underneath with some rad sneakers for a mellow day look. For a night out, just slip on some heels and let the dress speak for itself.
Check back in with us weekly to snag some stylish steals.