Stylish Steals: 7 fall dress styles you can wear all through PSL season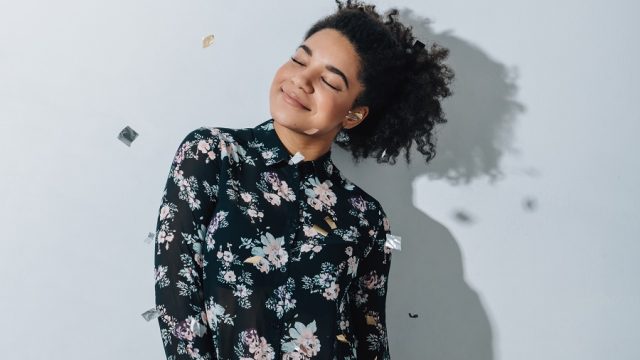 Ah, dresses—every gal's BFF for getting ready in a flash. Because we're about to change from warm temps to chillier ones, it's time to find the fall dress styles that can handle both. While we will be trading spaghetti straps for long sleeves, airy cuts for thicker fabrics, and pastels for darker prints, we don't have to give up the ease of slipping on just one piece of clothing on our busy mornings.
As far as transitional pieces go, dresses are one of the best. Their versatility will take you through these in-between weeks, whether you're still getting the last few wears out of your sandals or taking your new booties out for a spin. Fall dresses also make great, no-fuss first-day-of-school or new-office looks.
And we're not telling you to pack in all your sundresses already. There are some summery styles that can carry you through fall with the right jacket, sweater, or accessories. Here are seven affordable fall dress styles that will have you looking superb (and feeling comfortable) all autumn:
1 Floral Dress
Think of how much mileage you could get out of this long-sleeved, floral dress. It will take you from fall house parties to the perfect apple picking Insta shot. In the next few weeks, keep it summery by toning down the moodiness in tan sandals. Then, when the weather drops, go all out boho with knee-high boots and a floppy felt hat.
2 Animal Print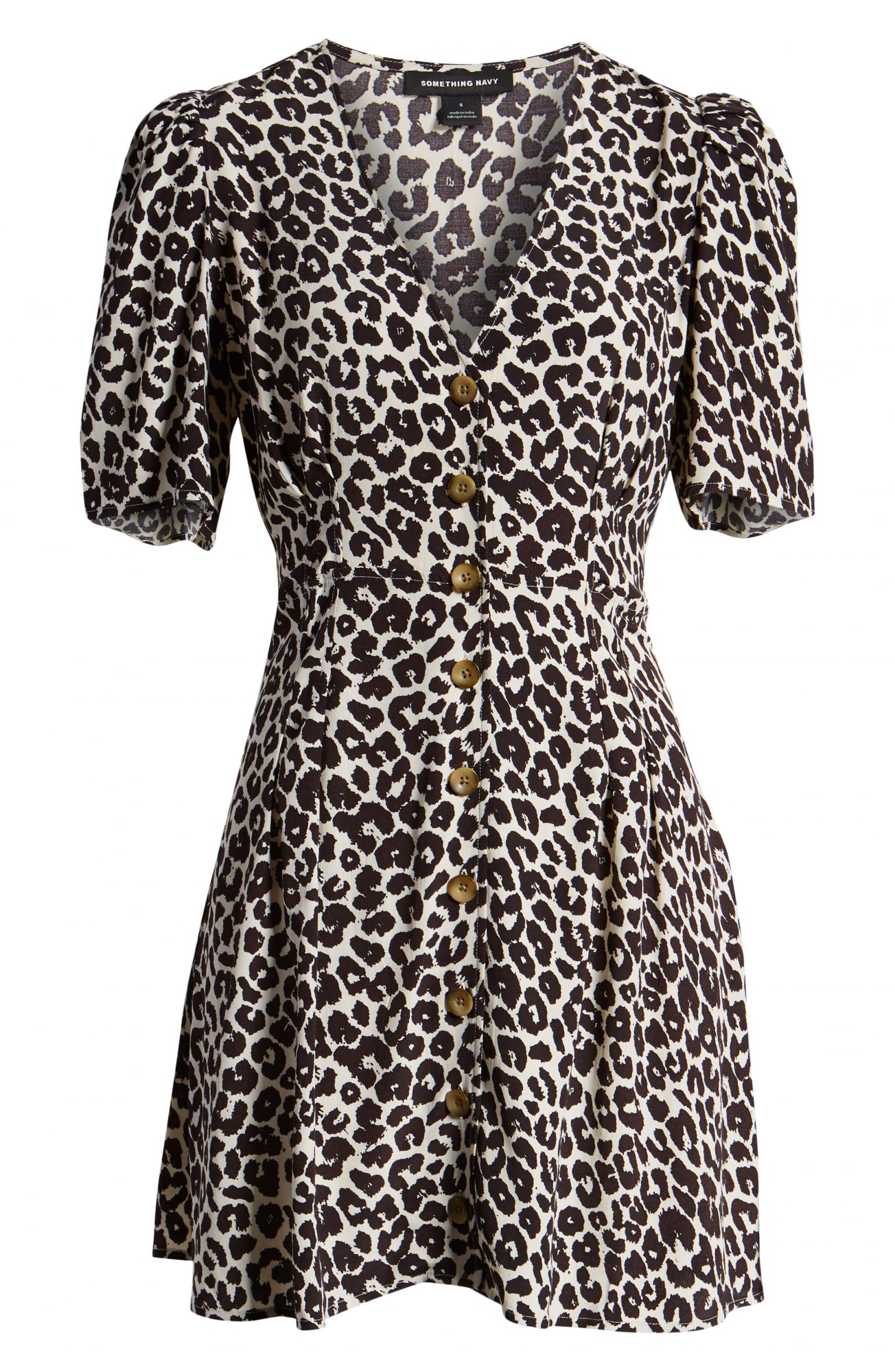 This short leopard print dress is less than $45, so for a steal, you'll have a foolproof dress for any fall month. In early September, go with platform loafers and a crossbody. Come November, ground the dress with black pieces, such as a turtleneck, opaque tights, and booties. Because puffy shoulders are also a big trend, keep them exposed by not layering anything on top.
3 Shirt Dress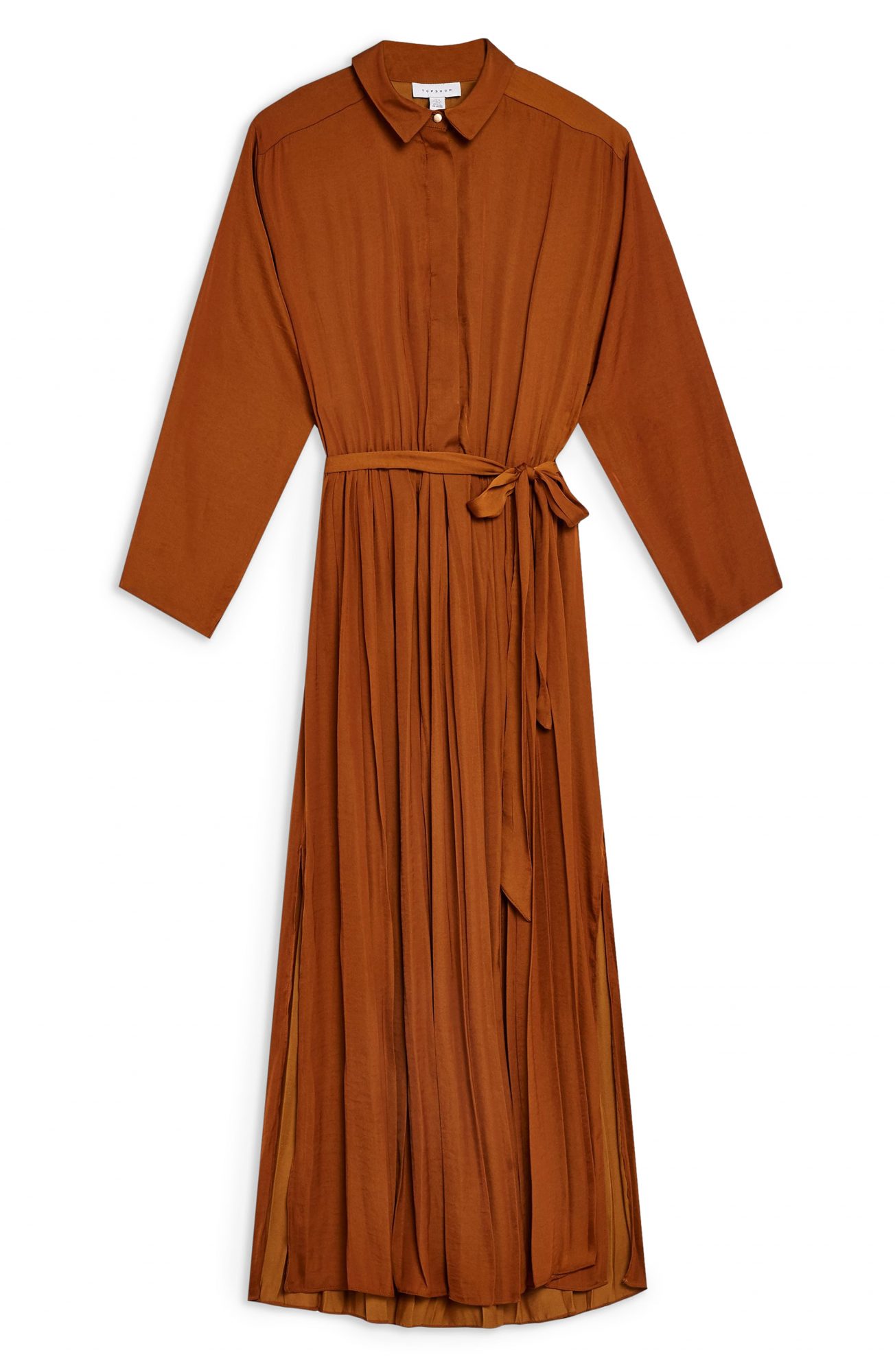 A shirt dress is always in style. To make it feel fresh, swap out the matching belt for a brown leather one. Also, play around with the buttons each time you wear it. Go low with a thick choker-style necklace for a glam goddess vibe, or go all buttoned-up for a serious yet chic option.
4 High-Neck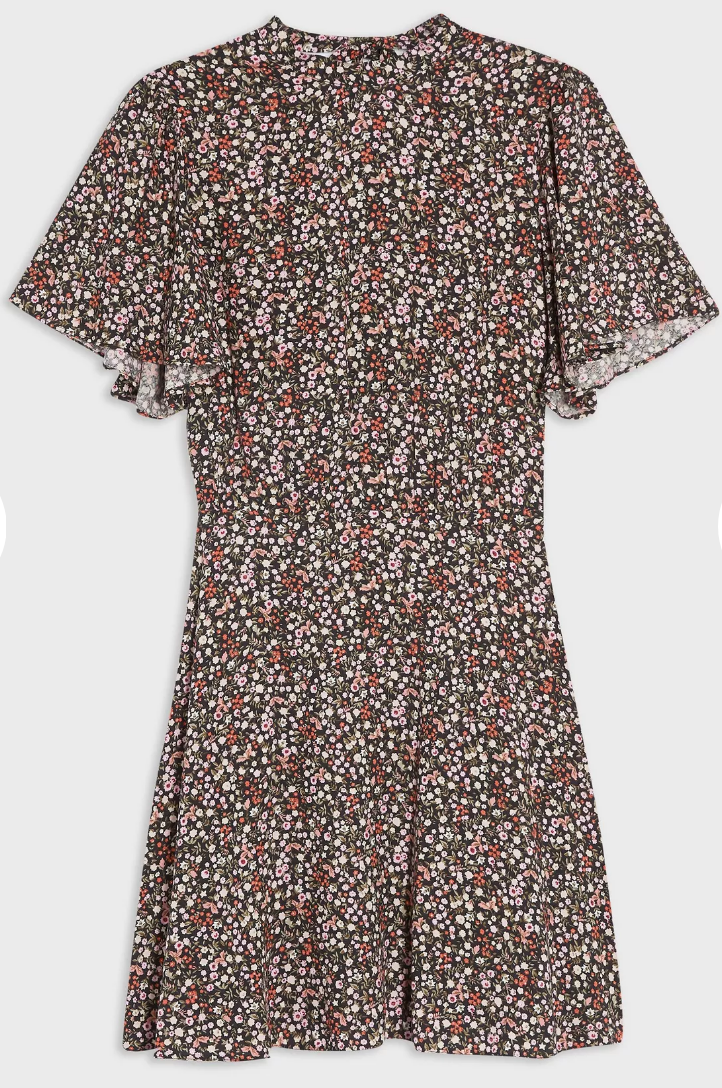 Modest fashion is trending. Right now, runways are all about full-coverage necklines. If you don't want to feel too constricted, go with a mock neck, like on this short floral frock. Stay comfortable when it gets cold by wearing a fitted bodysuit underneath. Play up the colors in the print with purple, red, or pink accessories.
5 Slip Dress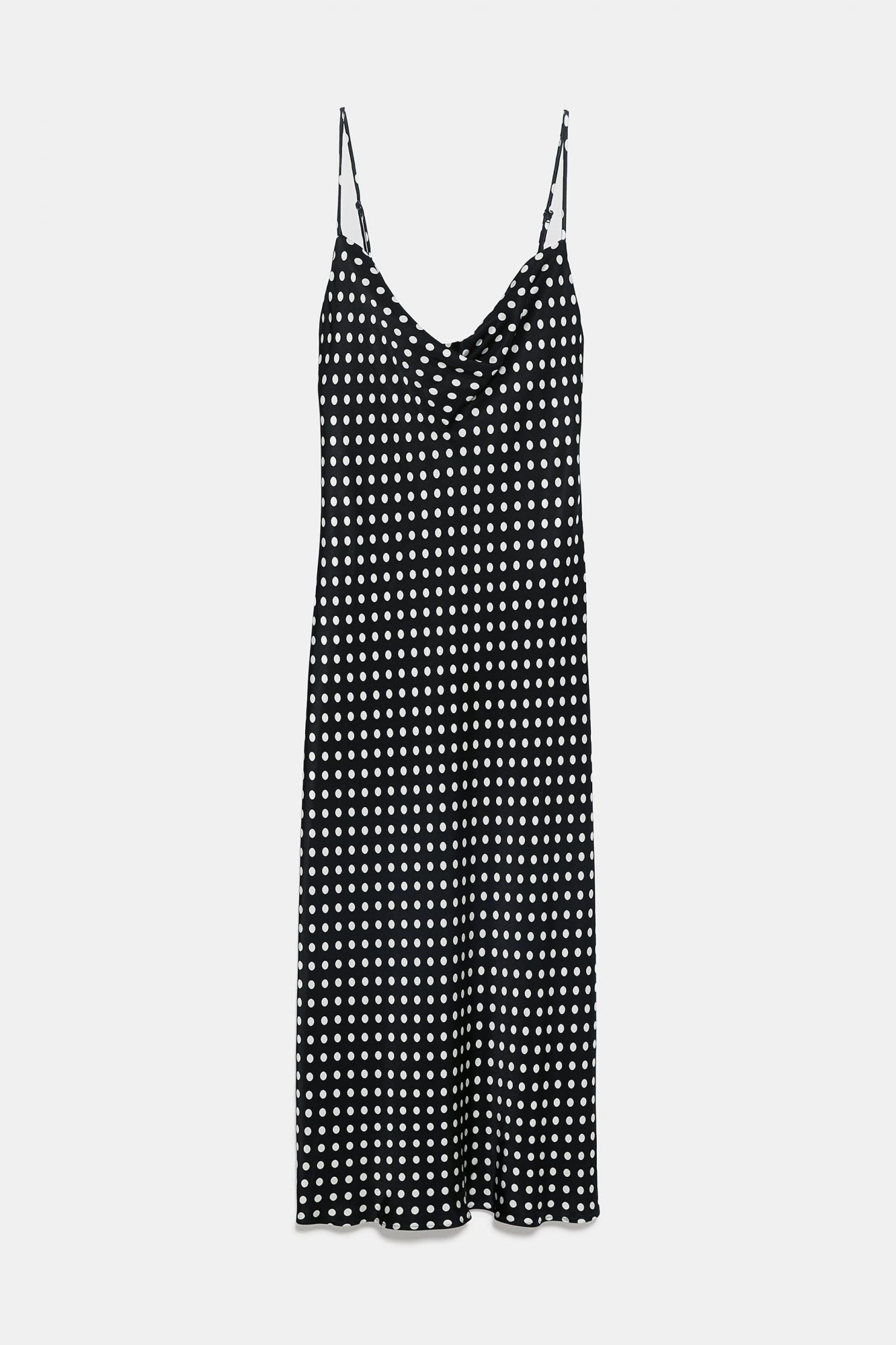 Hear us out: Slip dresses do fit into fall dress styles. One option is to layer something underneath—a sweater, tee, or turtleneck—but there are other creative ways to change up the look and make it work on chilly days. Pair with a black, boyfriend-style blazer with a belt for an office update, or turn the slip into a skirt by throwing an oversized, white sweater on top.
6 Plaid Jumper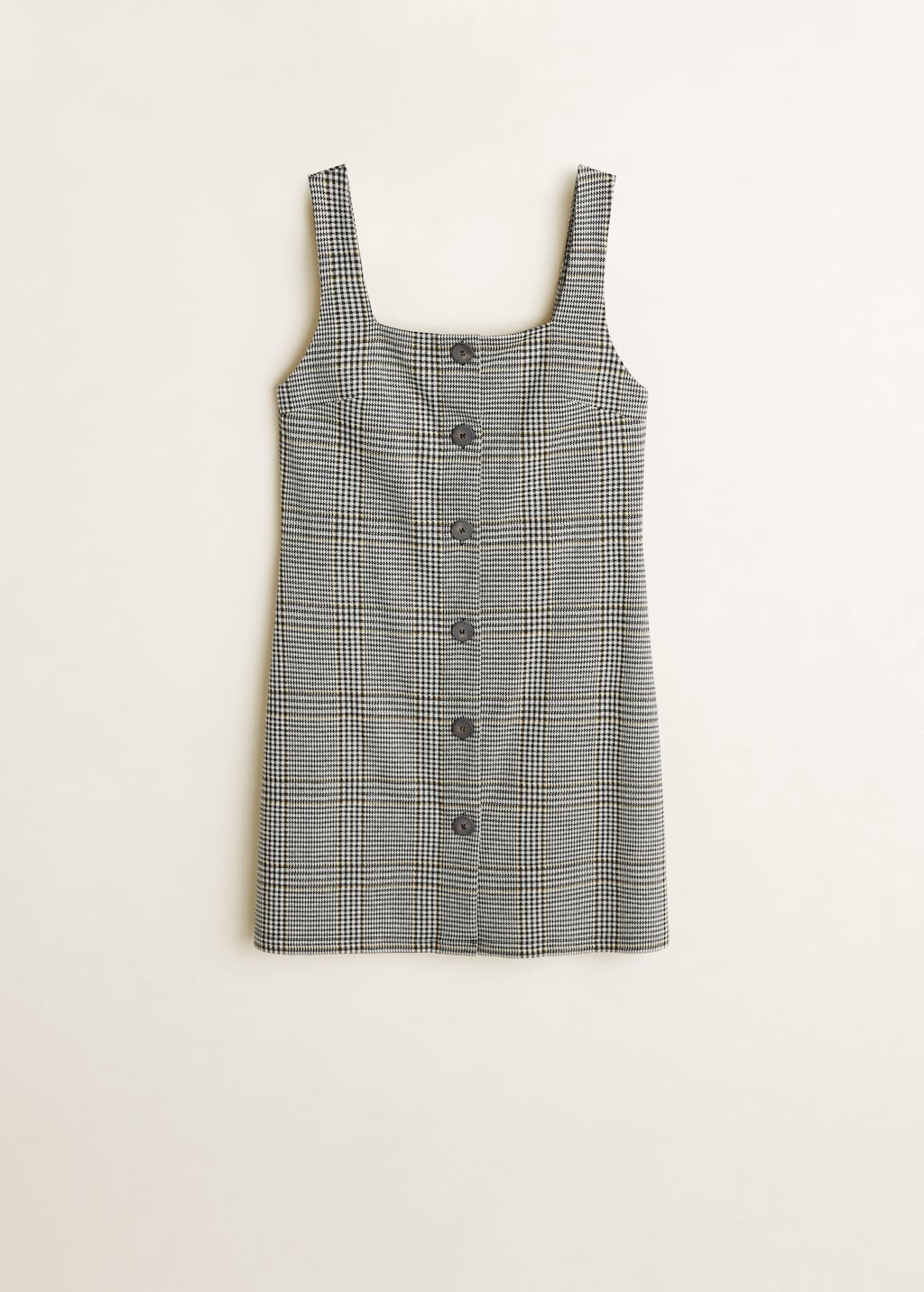 While it seems simple, this shift can take on whatever fall personality you'd like. Want to embrace punk? Wear with combat boots. Want to go a bit '70s? Try with an ivory bow blouse underneath. Or you can just embrace your inner school girl with preppy accents like a tiny backpack and Mary Janes. There is a range of possibilities with this one.
7 Oversized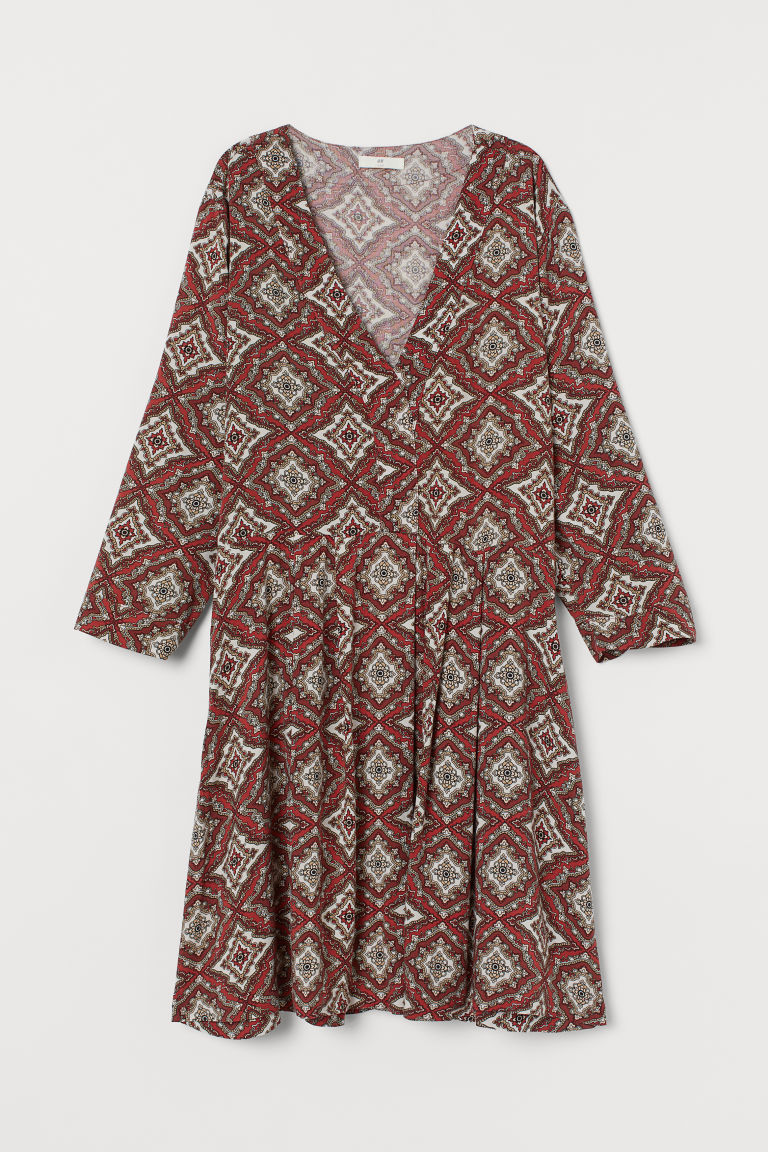 Don't mistake oversized for ill-fitting or unflattering. The deep v-neck of this oversized peasant style is actually a bit sexy. Light brown boots or clogs lend themselves perfectly to this retro dress, but we also suggest wearing this over skinny jeans as a tunic. This is sure to become a favorite in your closet.
Which of these fall dress styles are you adding to your cart?