Style queen Taraji P. Henson accessorized her LBD with a massive corset belt, and we're bowing down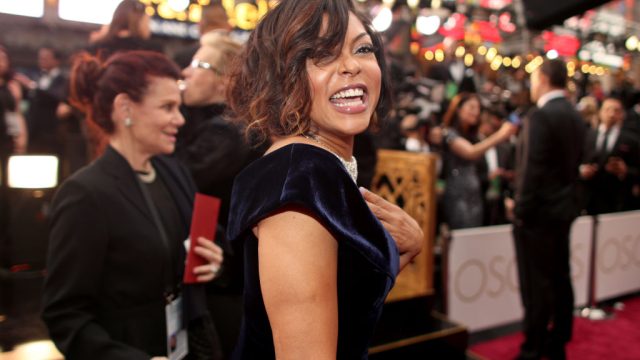 One of the biggest treasures of awards show season was seeing what kind of gorgeous clothing this actress would be wearing on the red carpet. And in an appearance this week on The Tonight Show Starring Jimmy Fallon, Taraji P. Henson — in a little black dress — proved that's she a true fashionista, no matter the setting.
For her Tonight Show appearance, Henson wore a thin-strapped, midi-length black dress that was fitted through to the bottom and flared out, trumpet-style, near her calves. She accessorized the already sexy dress with a black, corset-style belt that cinched her waist, and finished the outfit with strappy stiletto sandals. And because the episode aired on St. Patrick's Day, Henson wore green sparkly shamrock glasses.
Our style envy is greener than her shades!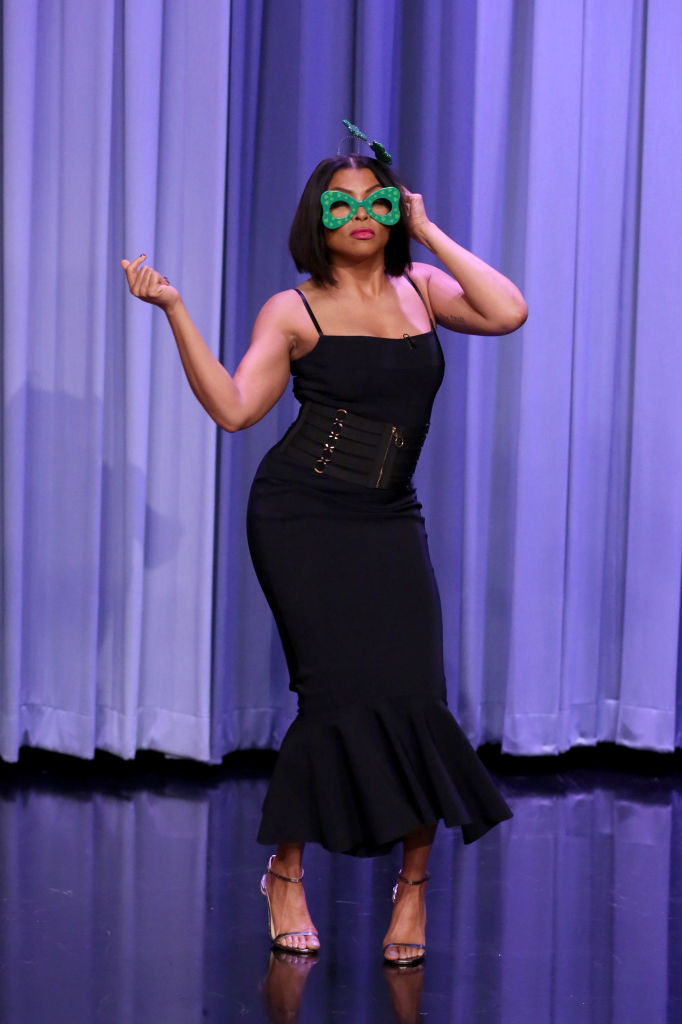 During her segment on the show, Henson and Jimmy Fallon played a drinking game inspired by the Irish holiday, called "Drinko." Styled much like the game "Plinko" from The Price is Right, the pair drank wild concoctions made from items associated with St. Patrick's Day. Henson's first drink? Cabbage juice and Jameson Whiskey.
"That's gonna give me gas," she quipped as she downed the shot. Henson also had a little fun with the "Drinko" board, caressing it and asking, "Does that tickle?"
https://www.youtube.com/watch?v=qfqX8WNQFDg?feature=oembed
During the interview, Henson told Fallon about the pride and joy she felt starring in the film Hidden Figures. She explained that she knew how important the film was because of the positive portrayal of women in science and math, especially women of color.
"If I had known about these women, maybe I wouldn't have sat in the back of the math and science classrooms." she said, while noting that usually STEM is pushed for boys and not girls.
Even if she didn't take math and science seriously, we know that there are plenty of young women who saw her in the film and are now inspired. That's what makes her a true icon.