A stuntwoman was killed on the set of "Deadpool 2," and Ryan Reynolds released a heartbreaking statement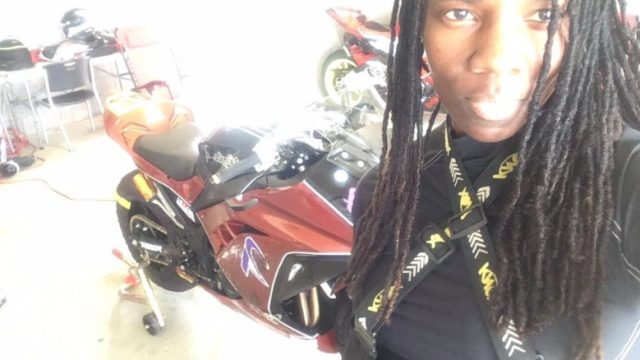 Reports surfaced yesterday afternoon that a stuntwoman was killed on the set of Deadpool 2. Ryan Reynolds spoke out about the loss on his Twitter account shortly after the news broke, calling the film's crew "heartbroken, shocked, [and] devastated."
And now, new reports have identified the stuntwoman as Joi 'SJ' Harris, frequently billed as the first African-American female road racer.
Harris, a Brooklyn native, was killed during a motorcycle stunt on the Vancouver set of Deadpool 2 yesterday, and our thoughts are with her family, friends, and loved ones in the wake of such an unimaginable tragedy.
Reynolds also confirmed the news, posting a statement on Twitter in the hours after the accident occurred.
The Vancouver Police Department also confirmed the reports in a tweet, and Harris's family confirmed this was her first film as a stunt driver.
It's unclear how old Harris was, but she was reportedly an advocate for women of color in the motorcycle racing world. She identified herself the first African-American female road racer.
On her blog, Harris wrote about the fear of crashing, bravely writing: "It crosses my mind at times, but a racer can't let it stop us. Weren't we all scared of crossing the street before we understood what made us scared? It wasn't us actually walking across the street, we were more afraid of the possibility of getting hit by a moving vehicle. Once we became confident in our ability to look both ways before crossing a road the fear diminished. THAT'S IT…you have to analyze WHY YOU ARE AFRAID, then the fear is lessened."
Our thoughts and prayers are with Harris' family, friends, and loved ones, as well as with the cast and crew of Deadpool 2, as they face the aftermath of this tragic accident.