This stunt woman was the best thing that happened to the "Wonder Woman" premiere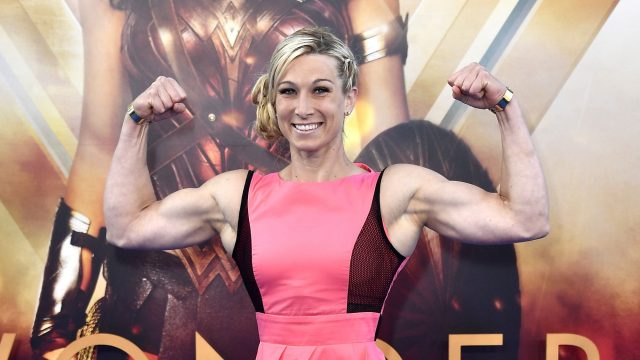 The Wonder Woman Los Angeles premiere red carpet was lined with wall-to-wall talent last night. Gal Gadot, Chris Pine, Robin Wright — the list goes on. But the talent that really stole the show at the premiere was stunt woman Jessie Graff, who literally flipped out about being there.
Graff — who has provided stunt work for projects such as Agents of S.H.I.E.L.D., Supergirl, and Hawaii Five-0 — arrived to the event in a beautiful pink dress with black mesh detailing. She wore her hair pinned up to the side and matched a pair of black heels to her dress.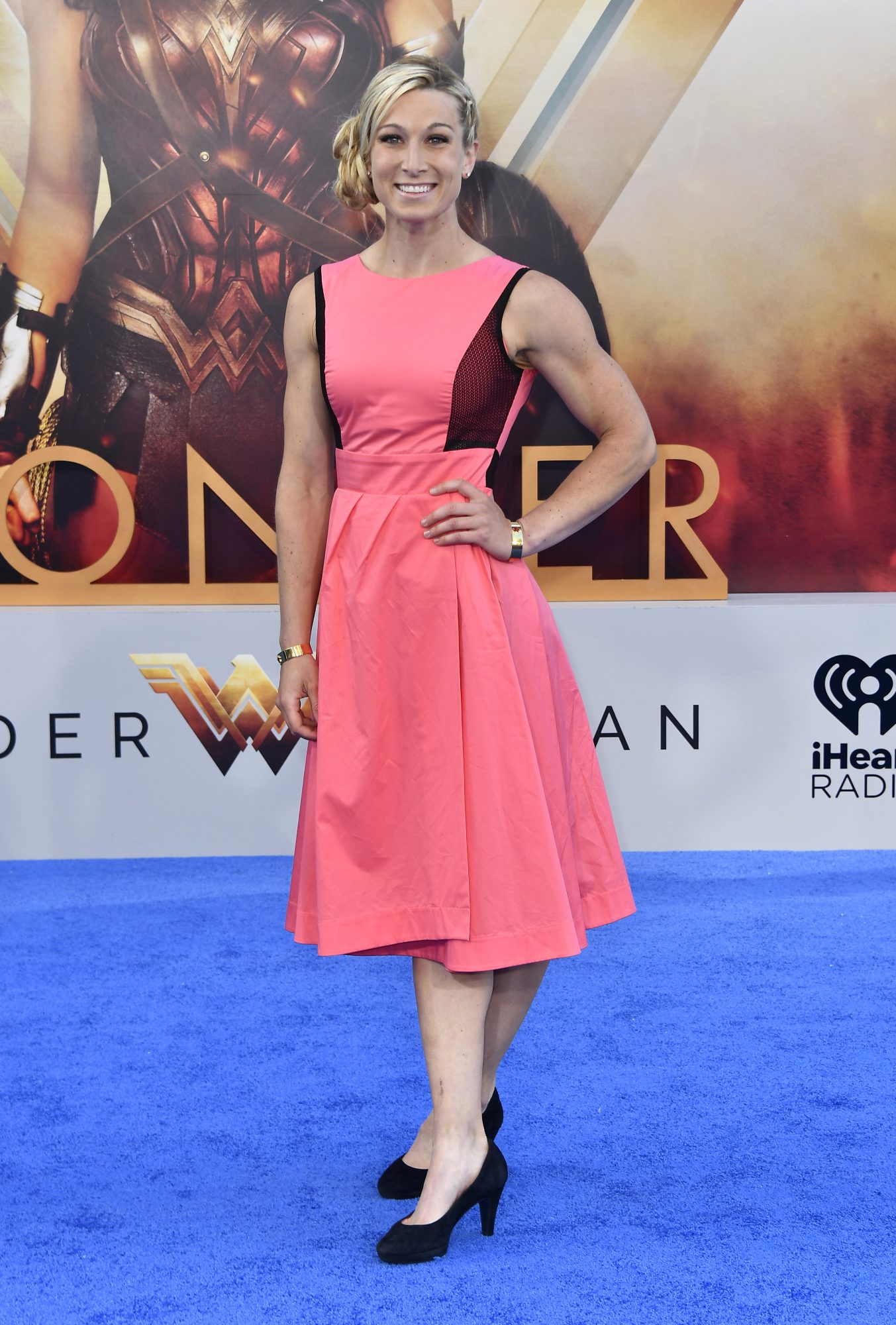 — and then all of a sudden, Graff decided to literally kick things up a notch.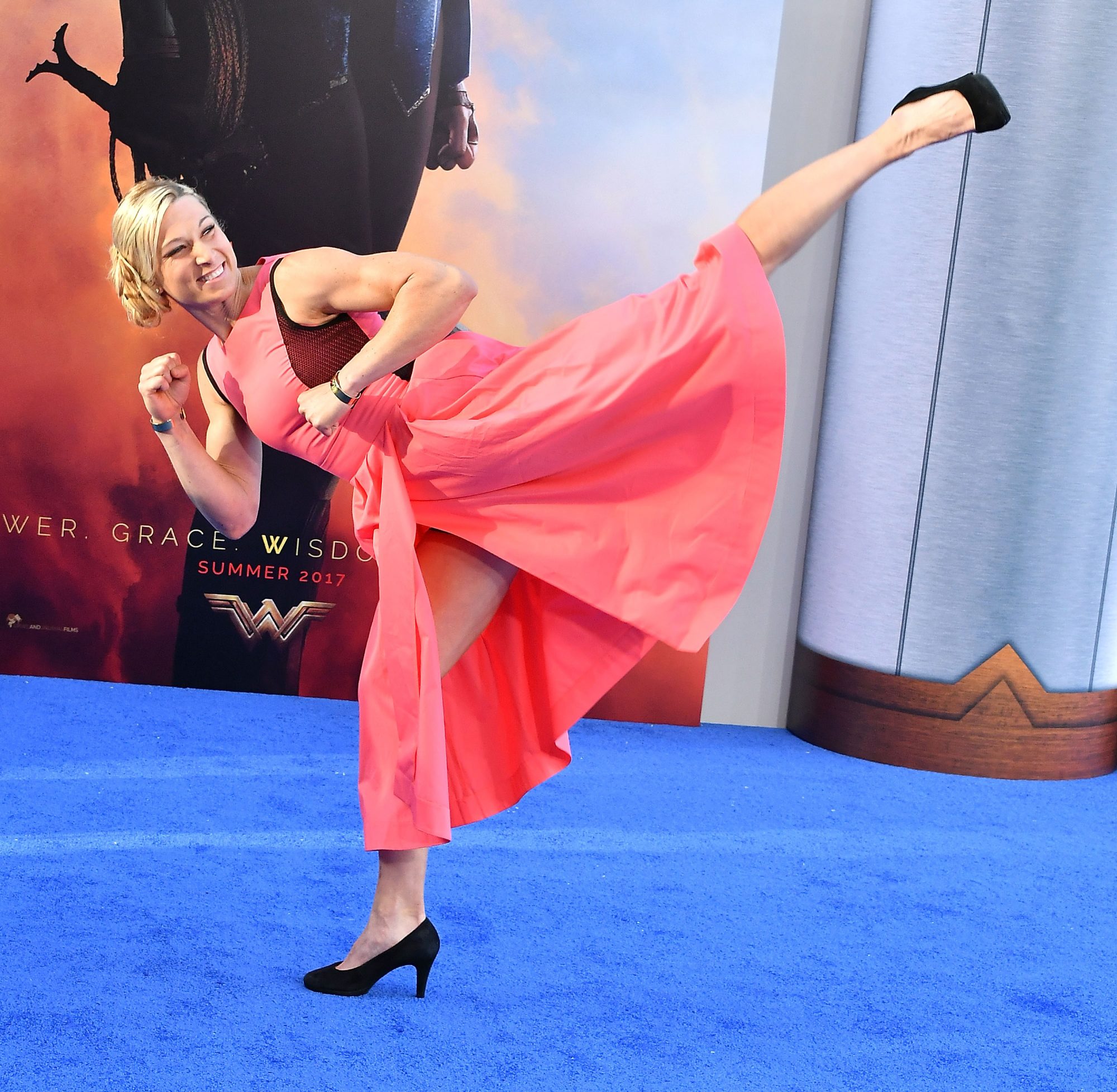 And she wasn't done after her high-kick. Oh, no. The fun really started when she slipped out of her heels and proceeded to DO A BACK HANDSPRING across the red carpet! LIKE…?!?!?!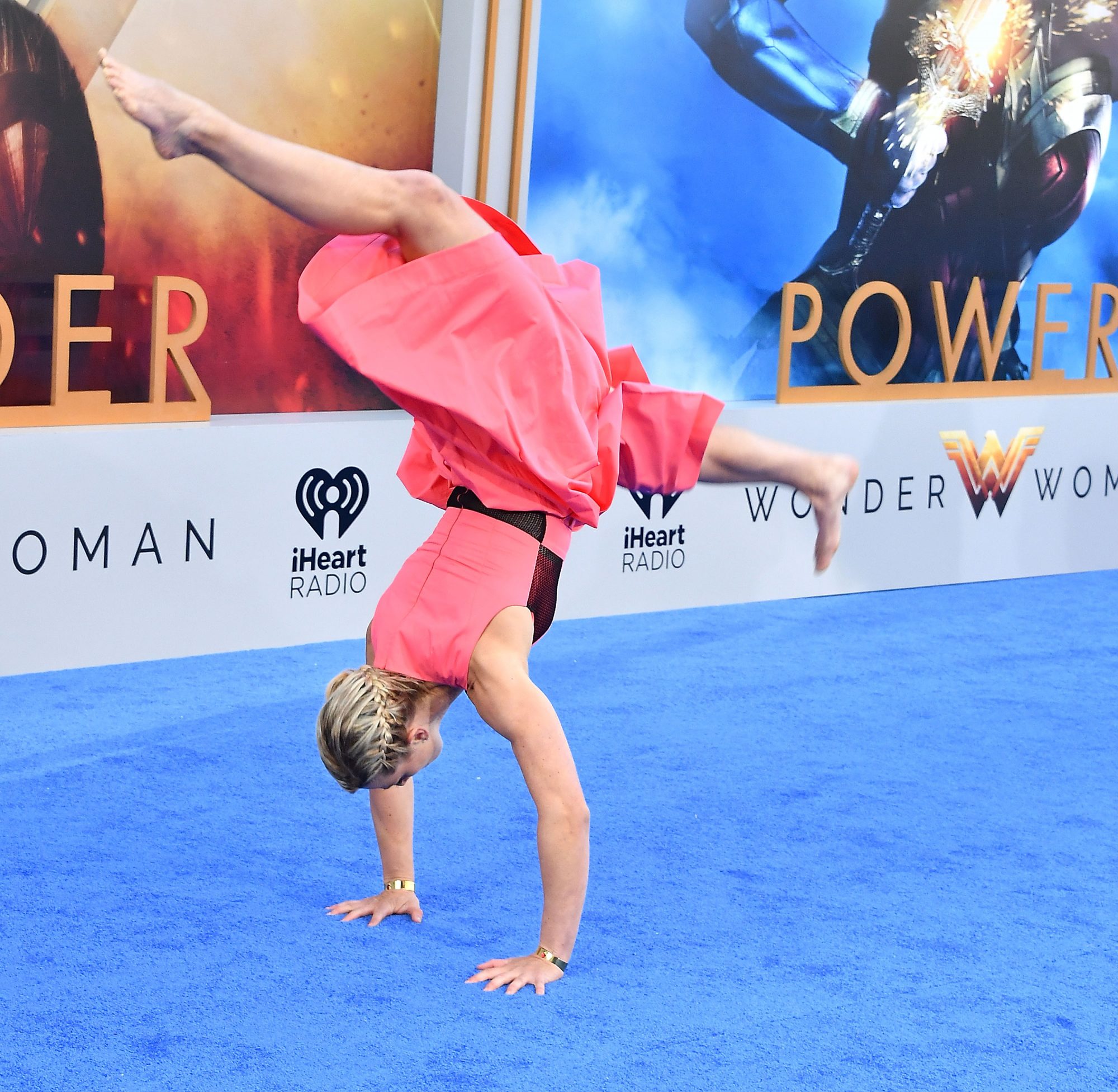 OH MY —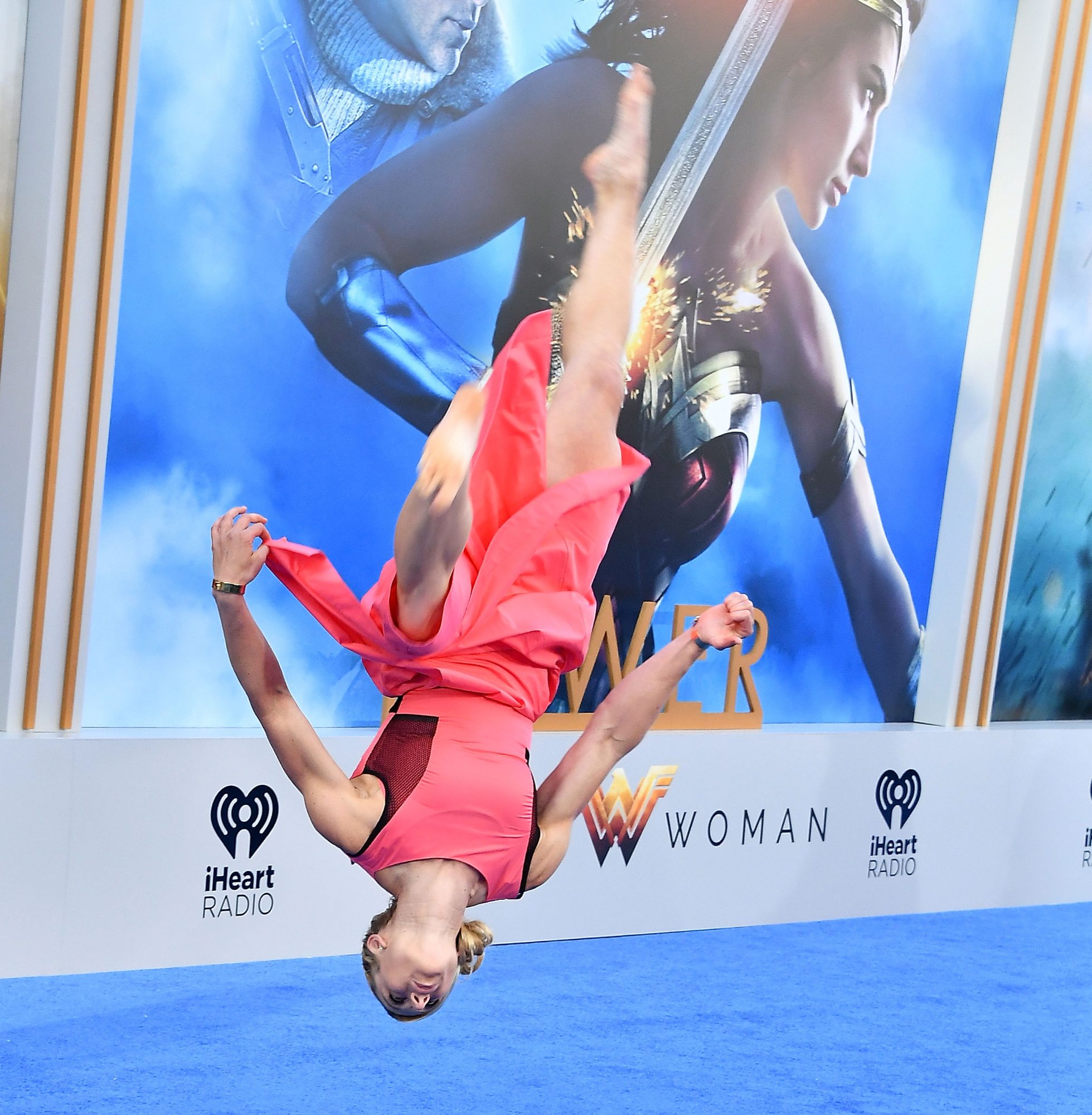 — HOLY —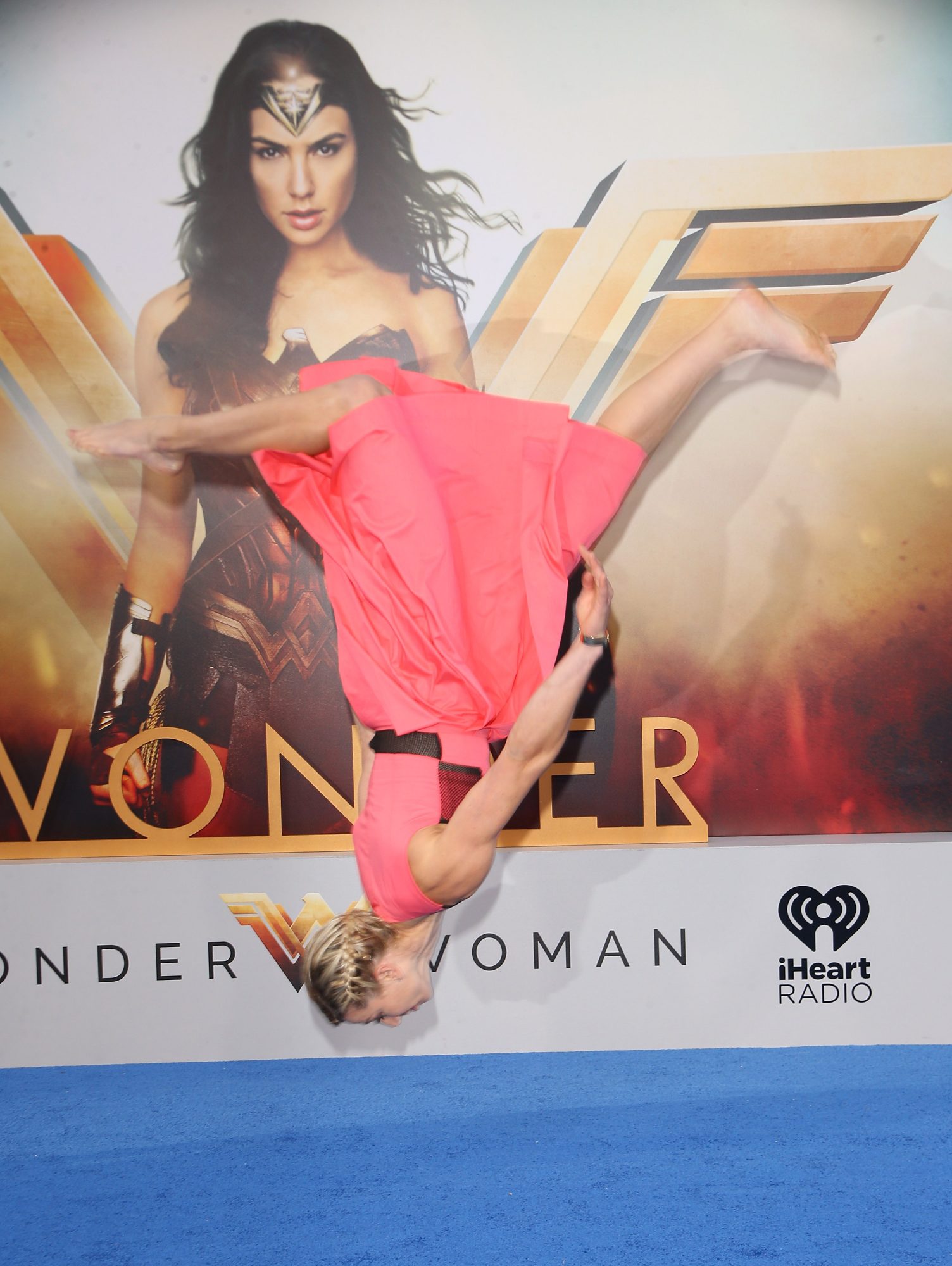 Okay, we see you and your incredible biceps and back handspring skills, Graff. We see you. Don't think we don't!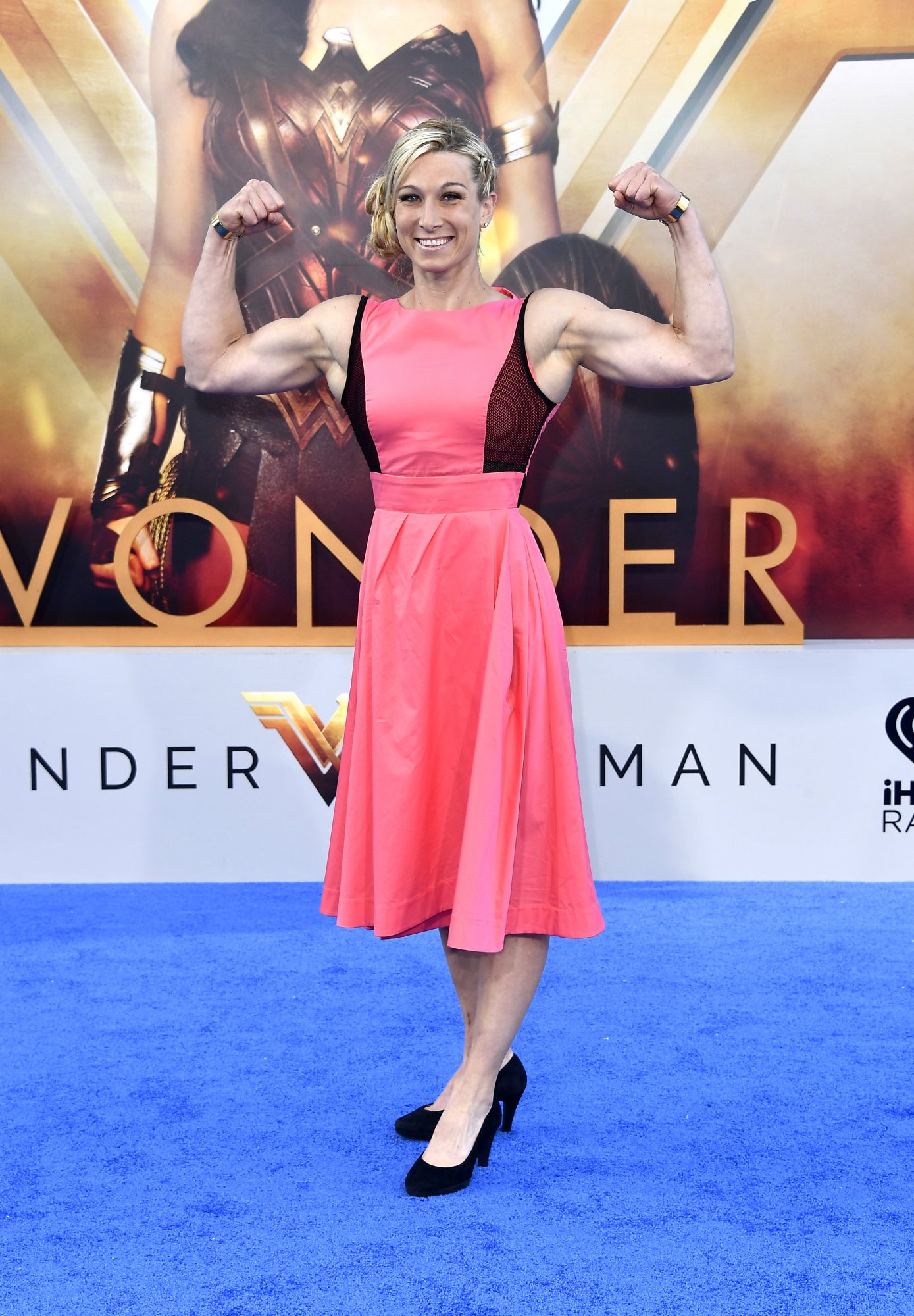 Graff, who has also competed on several seasons of American Ninja Warrior, also showed off her back handspring at the 2016 Emmy Awards. Except for that display, Graff kept her stilettos on!
https://www.youtube.com/watch?v=0QBPI77Yx5o?feature=oembed
We have a lot to live up to for when we make our first inevitable appearance on a red carpet some day. If we want to outdo stunt woman extraordinaire, Jessie Graff, we better start brushing up on our round off triple back handspring abilities!