The amazing stuntwoman who did a high kick at the Emmys has the most impressive Instagram account
We were all pretty impressed with this year's Emmys awards show. The nominees were tremendously diverse, and history was made with a few nods and wins. Some of the best gowns of the season graced the red carpet, and we even got to witness a few surprises!
Jessie Graff, stunt woman, and self-proclaimed "circus girl," had the most interesting moment on the carpet, by far! With her unexpected gymnastics and gorgeous red dress, she was definitely the talk of the town. Curious, we wanted to get to know the Ninja Warrior a little more, and what better way to do this than to *stalk* her Instagram page?!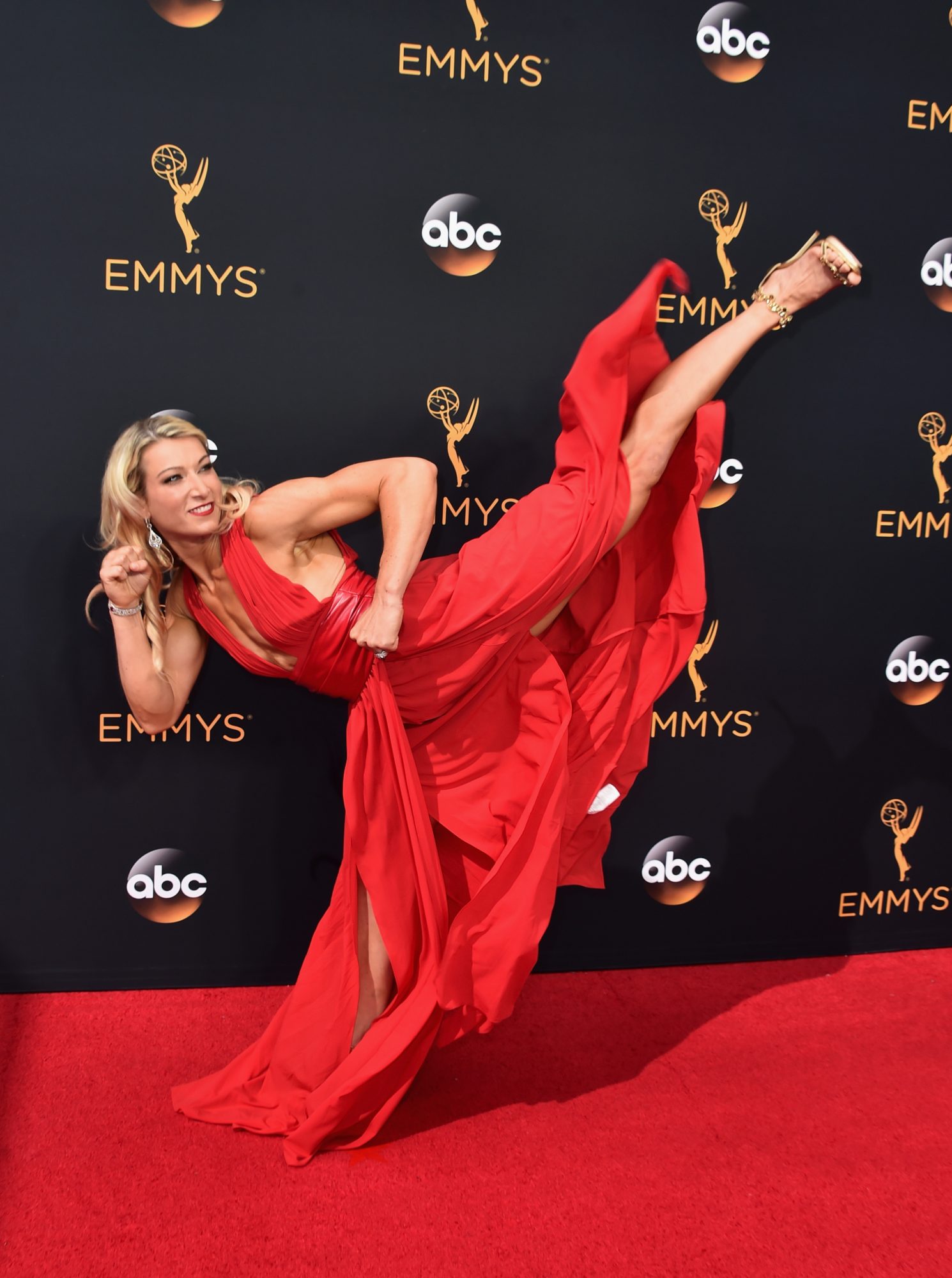 What we found were some really awesome posts of her busting some serious stunts, proving that she's even more badass than we thought! Check out some of our favorite picks from her feed, below.
She looks like a gorgeous little fairy!
How cool (and scary) is this?!
Jessie is definitely not one to back down from a dare.
We're still trying to figure out how this is even possible!
And this shot is just breathtaking.
She's fearless!
Jessie is definitely a Wonder Woman!
#goals.